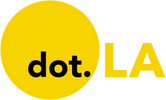 Get in the KNOW  
  on LA Startups & Tech  
X
en.wikipedia.org
Your Guide to the dot.LA Summit 2022
Drew Grant
Drew Grant is dot.LA's Senior Editor. She's a media veteran with over 15-plus years covering entertainment and local journalism. During her tenure at The New York Observer, she founded one of their most popular verticals, tvDownload, and transitioned from generalist to Senior Editor of Entertainment and Culture, overseeing a freelance contributor network and ushering in the paper's redesign. More recently, she was Senior Editor of Special Projects at Collider, a writer for RottenTomatoes streaming series on Peacock and a consulting editor at RealClearLife, Ranker and GritDaily. You can find her across all social media platforms as @Videodrew and send tips to drew@dot.la.
11:32 AM | October 14, 2022
We're so excited to be bringing back our annual dot.LA Summit, held in-person October 21st-22nd at the Petersen Museum in Los Angeles. Featuring hundreds of top founders, investors and operators for the largest celebration of L.A.'s tech and startup ecosystem, this year's program has a lot going on... and there's still time to register!
Here's what to expect from this year's Summit.
---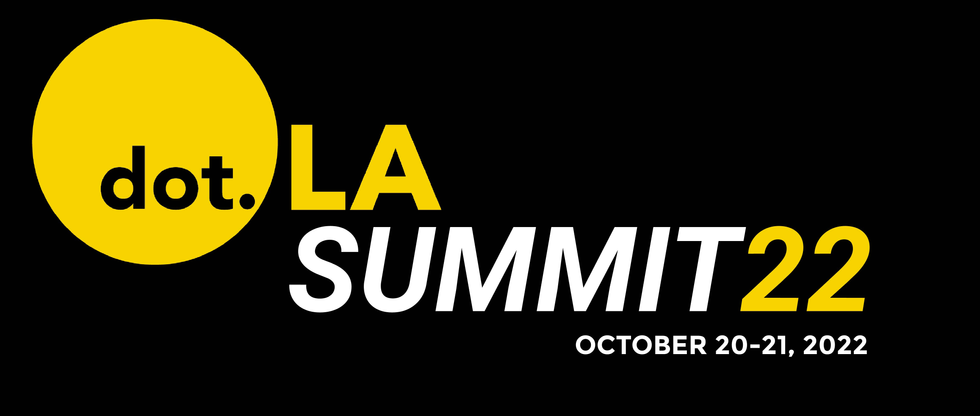 summit graphic dot.la
October 20th (Doors Open at 5 pm PST):
Join on us on our preview night, which begins with a VIP cocktail reception, three fireside chats and a pitch competition. First, we have 2021's "Entrepreneur of the Year" Alex Israel of Metropolis Technologies, who will be doing exclusive one-on-one interviews with Arena Club co-founder Brian Lee, followed by two-time Dodgers All-Star Shawn Green.
After that, dot.LA co-founder Spencer Rascoff will host a discussion with Julia Boorstin about her new book, "When Women Lead."
Finally, we wrap up the evening with our annual Pitch Competition, hosted by Fenwick. The winner will be announced the next day, during the main event!
October 21st (Doors Open at 7:30 am PST):
Get ready for a big day by exploring the Bond Exhibit at the Petersen Museum while enjoying a quick breakfast, then head on over to the main stage, where dot.LA co-founder and CEO Sam Adams will be joined by sweetgreen founder Jonathan Neman to discuss L.A.'s historically unique relationship to health food and salads... and what Angelenos eating habits can tell us about the future of sustainable eating.
Also on the main stage will be our Web3 panel on virtual avatars, hosted by reporter Samson Amore. Panelists include Tricia Biggio from Invisible Universe, Asid Malik from Jadu, and MELON CEO Josh Neuman. The panel will provide a chance for startups working on avatars to explain how we could navigate the web and interact with each other using our digital proxies.
Following that, Sam Adams will host another restauranteur and Los Angeles staple, Alex Canter from Canter's Deli and Nextbite, followed by a panel on tackling the housing crisis in Los Angeles hosted by dot.LA reporter Decerry Donato. This panel will discuss tech's impact on developments in the industry, including how tech can be used to address affordable housing, homelessness and innovation in a rapidly changing market and be hosted by Crate Modular's Jaren Grady; Deputy Mayor of Budget and Innovation of the City of Los Angeles Jeanne Holm and Ross Maguire of Azure Printed Homes.
Wrapping up the morning we have three breakout rooms, which include a workshop on Scaling Your Leadership, hosted by Evolution and moderated by Evolution Managing Director and Co-founder Matt Auron, featuring panelists Janine Davis, Carolyn Jones, and Erik Kellener. Following that, Pacific Western Bank will host a breakout session called Funding Growth Beyond The Term Sheet. Attendees can also sit in on a panel on Creators, Curators, and Community Builders, hosted by dot.LA writer Lon Harris and featuring guests Jon Bodenheimmer from Spotter, Evan Britton from Famous Birthdays, Jamie Gutfreund of Whaler and Rosie Nguyen of Fanhouse. The panel will focus on the creator economy and how Big Tech money has changed the way influencers monetize their brands.
After a two-hour lunch, we'll return with three more breakout rooms. First up is Charging Up Clean Mobility, hosted by dot.LA writer David Shultz and featuring Paul Gioupis from Zeem Solutions, Ramy El-Bartrawi from EV Mobility and Scott Painter from Autonomy. Following that we have Revolutionizing Online Marketplaces moderated by Grace Kangdani from Bank of America and sponsored by Zoolatech, featuring panelists Roman Kaplun from Zoolatech and Dan Dan Li from Popshop Live. And finally we have Equity in the L.A. Ecosystem, featuring Kojuan "Ko" Trinidad-Williams of L.A. Tech and featuring panelists including Stuart McCalla from Evolution, Marcos Gonzalez from Vamos Ventures, Derek Smith from Plug In South LA and Aisling Carlson from Diversity VC.
At 3 p.m., join Spencer Rascoff as we close out our conversation portion of the day in talks with Dana Settle, managing partner at Greycroft, for Founders & Funders: The Artistry Between Transformative Entrepreneurs and Key Investors. The two will discuss the unique relationship between founder and anchor VC in the world of high-growth startups.
Our last main stage panel will be Health in the Post-Roe Era, moderated by Kathryne Cooper of Jumpstart Nova. This panel seeks to address the discrepancy in intent and action from investors in the tech, and financial sides of reproductive health care, while also sharing developments in health tech for those living in the Post-Roe-Era. Panelists include Crystal Adesanya from Kiira Health, Kiki Freeman of HeyJane, Cindy Adam of Choix, and Dr. Jessica Nouhavandi, co-CEO, co-founder and lead pharmacist of Honeybee Health.
Following that, dot.LA will be presenting its annual Startup Awards, and announcing the winner's of the previous night's Pitch Competition. Enjoy appetizers and cocktails as we close down the evening with a mixer hosted by dot.LA, and chat with our editors and journalists about the future of LA Tech.
Register today for dot.LA's Summit 2022, we can't wait to see you there!
dot.LA Summit 2022 would like to thank its official sponsors, including: Bank of America, Fenwick, Metropolis, Zoolatech, Pacific West, Evolution, TriNet, RSM, Satellite Teams, Coda Search, iWallet, CoMotion, ELIQS, Popl, Curbivore, Not Flat Photos and WeWork.
Drew Grant
Drew Grant is dot.LA's Senior Editor. She's a media veteran with over 15-plus years covering entertainment and local journalism. During her tenure at The New York Observer, she founded one of their most popular verticals, tvDownload, and transitioned from generalist to Senior Editor of Entertainment and Culture, overseeing a freelance contributor network and ushering in the paper's redesign. More recently, she was Senior Editor of Special Projects at Collider, a writer for RottenTomatoes streaming series on Peacock and a consulting editor at RealClearLife, Ranker and GritDaily. You can find her across all social media platforms as @Videodrew and send tips to drew@dot.la.
05:00 AM | December 12, 2022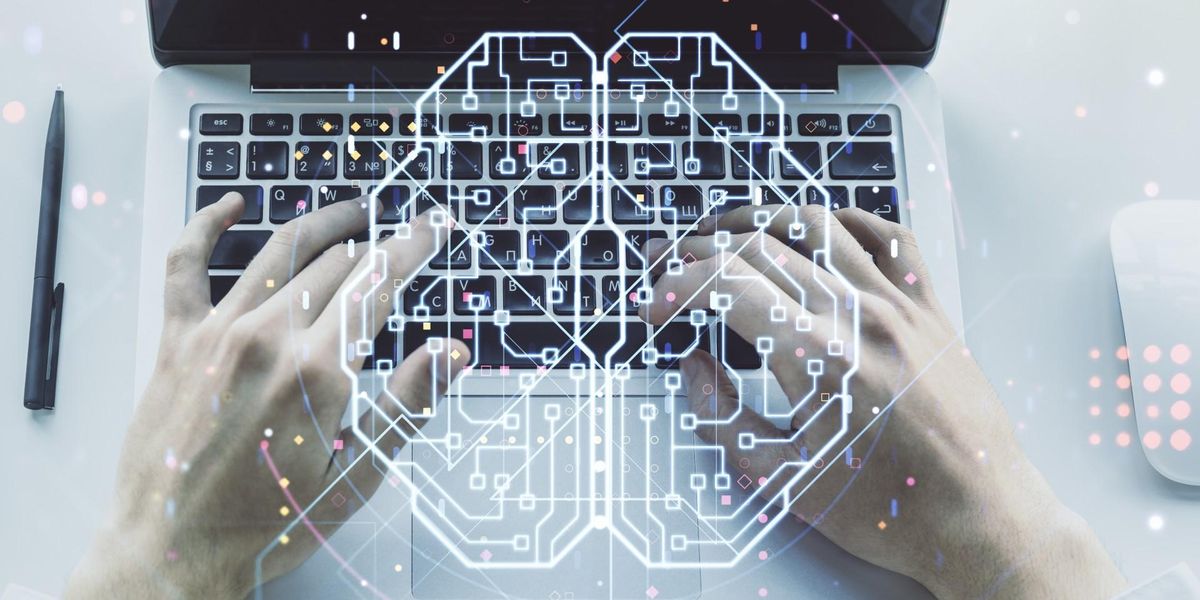 Generative AI is tech's latest buzz word, with developers creating programs that can do anything from writing an academic essay about guitars and elevators to creating photorealistic paintings of majestic cats.

ChatGPT, a platform built by DALL-E 2 and GPT-3 founder OpenAI, is the latest one of these tools to go viral. But this tool can go far beyond writing a version of the Declaration of Independence in the style of Jar Jar Binks. It has the capability to write full essays on almost any subject a college kid could desire — creating another layer of complex technology that humanities professors now have to consider when they teach and dole out assignments.
"One way is to allow students to use them," she said. "Build them into the course, and allow reflection about the bounds of their use, what their limitations are, what are their advantages? How does it change their composing?"

Along with dissecting the platform's limitations, Snelson also sees using ChatGPT as a tool to propel students' writing even further. For example, one of the hardest parts about writing an essay is the first line. Having an AI write it for you can be a great starting point to push past the "blank page dilemma," he said.
And while ChatGPT can write a passable essay on almost any subject, Snelson said students still need to have an understanding of the subjects they're writing about. "Having a live conversation about Chaucer in the classroom, a student is not going to be helped by an AI," he said.
"In the real world, you have access to information, you have access to writing tools," Snelson added. "Why should (academics) disavow or disallow those kinds of tools?"
To that end, Holten said she recognizes that ChatGPT "raises the stakes" by circumventing tools that academics have relied on to detect plagiarism. But students turning in papers that aren't their own isn't new: Essay mills have existed for a long time, and Instagram is filled with pages that will sell students an academic paper.
"We have to do our part by trying to craft assignments carefully and making sure that we're not assigning these open-ended prompts of the sort that could be bought from paper mills," she said.
It helps, too, that ChatGPT may already be working on a solution. Scott Aaronson, who works on the theoretical foundations of AI safety at OpenAI, said in a blog post that he's working on a tool for "statistically watermarking the outputs of a text model like GPT" that adds in an "otherwise unnoticeable secret signal in its choices of words" to prevent things like academic plagiarism, mass generation of propaganda or impersonating someone's writing style to incriminate them, though it's unclear how far away this development is.
"We want it to be much harder to take a GPT output and pass it off as if it came from a human," Aaronson wrote.
All of which explains why even despite claims that
high-school English
and the
student essay
are nearing their death knell, Holten thinks, ultimately, "The availability of ChatGPT is not likely to change very much."
Nat Rubio-Licht
Nat Rubio-Licht is a freelance reporter with dot.LA. They previously worked at Protocol writing the Source Code newsletter and at the L.A. Business Journal covering tech and aerospace. They can be reached at nat@dot.la.
nat@dot.la
08:00 AM | December 01, 2022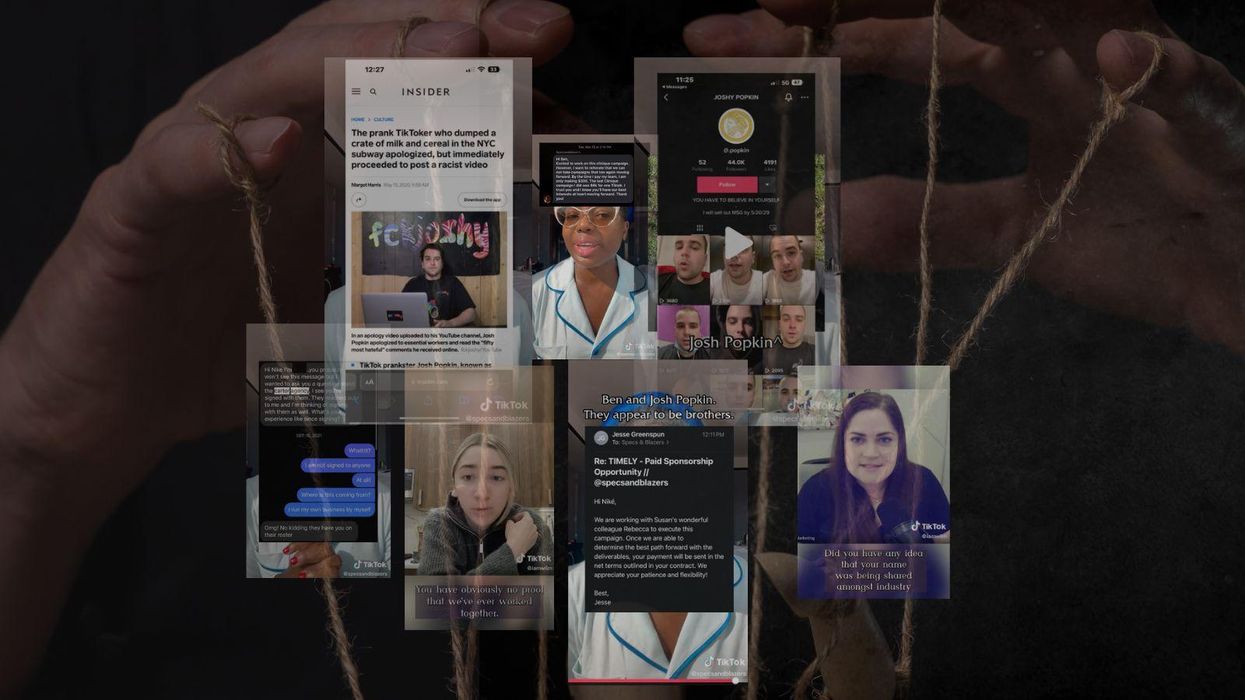 Andria Moore
Influencer Niké Ojekunle was surprised when a young content creator reached out to ask her about her experience working with The Carter Agency. The content creator had apparently seen Ojekunle's name on the agency's roster and wanted to know how helpful they'd been in helping her navigate brand deals.
The problem was, Ojekunle, who has nearly half a million followers on TikTok, had never heard of The Carter Agency, let alone worked with them. So she sent them an email inquiring about why the agency had listed her name as one of their influencers.
She received a response from a person by the name of Ben Popkin who claimed to be the CEO of The Carter Agency that lists Netflix, Amazon, Disney and Prada as just a few of their "strategic partners."
In the email, Popkin explained to Ojekunle that he had previously worked with her through a different PR agency and apologized for the mix-up. Then he pivoted to a new proposition: he could help her get two $5,000 brand partnership deals. Ojekunle agreed to the details of the agreement and completed two campaigns with Popkin as the middleman. A few weeks later, Popkin reached out again. This time it was with an offer from Clinique—a skincare brand Ojekunle had worked with in the past.
"In June, he wrote me and said Clinique offered me two campaigns for $1,900," Ojekunle says. "I've been with Clinique for six years. Clinique knows not to put anything in front of me for less than $6,000."
Not interested in lowering her standard rate for a product campaign, Ojekunle declined the deal and informed Popkin she no longer needed his assistance.
In subsequent months, however, Ojekunle noticed something was wrong: similar to the situation with Clinique, brands that had previously offered her campaigns worth thousands of dollars were offering her campaigns at significantly lower rates.
One of those brands was Naturiu, a skincare company run by Susan Yara, a friend of Ojekunle. When Ojekunle reached out to learn more about why the offer had been significantly lower than their past partnership deals, Yara informed Ojekunle, she too had never spoken to Popkin and was unaware any such offer had been issued.
The malpractice of influencer agencies has, of late, been well reported. In 2020, talent management firm Influences, came under fire over claims the company did not pay its clients. According to the New York Times, the firm owed dozens of creators thousands of dollars from brand deals. One of those influencers claimed the company withheld $23,683.82 from her. Influences' former owner is currently suing the New York Times over defamation.
In July, influencer Liv Reese called out Creative Culture Agency for not paying her after she made a video for one of the company's advertising campaigns. According to its private Instagram page, Creative Culture Agency is "no longer available."
And in 2020, 13 influencers paid talent management firm IQ Advantage a $299 deposit when they first signed with the company. But when IQ Advantage failed to secure them brand deals, the deposit was never returned and eight months later, once all the money had been collected, IQ Advantage conveniently shut down.
But Ojekunle's experience with The Carter Agency shows signs of a different offense. "He's [Popkin] telling the brand that he's representing me, then he's telling me he's representing the brands," Ojekunle says. "It's a very violating feeling and a very vulnerable feeling. You ask yourself, 'how was I so stupid' over and over."
According to OpenCorporates.com, The Carter Agency LLC is registered to a person by the name of Josh Popkin — a former social media star who faced public backlash in 2020 after pouring cereal in a New York City subway as part of a prank. Ojekunle suspects Popkin took on a fake name (Ben Popkin) when reaching out to her in order to distance himself from his controversial reputation. The Carter Agency has not responded to multiple requests for comment.
Like so many influencers who find themselves victims of unethical behavior, Ojekunle took her allegations straight to TikTok. In the first of five videos, the influencer claims that Popkin was not only pretending to be her manager, but had also been operating under a pseudonym.
@specsandblazers

Ben Carter = Ben Popkin = Josh Popkin. Carter Agency = Malibu Marketing Group = Jesse GreenSpun. A Complete Scam! #carteragency #benpopkin #joshpopkin #scammers
Jessy Grossman, co-founder of Women In Influencer Marketing, wasn't surprised when people shared Ojekunle's video in the company's private Facebook group. She says reports of the Carter Agency's misconduct had begun circling among the members as early as February—Ojekunle's video was further evidence.
Soon after, Grossman began connecting with other influencers who were impacted by the company. And in recent weeks, ever since Ojekunle posted her videos, many brand managers have reached out to Grossman with claims that, despite Carter's previous push to hire his influencers, he has since ceased all contact.
Grossman believes The Carter Agency is specifically targeting TikTokers not only because of the platform's success but also because many of them are teens.
"Some are young and think that having management is the path to 'making it,'" Grossman says. "You have to know the right questions to ask and industry standards, otherwise anyone can claim to be legitimate since there's no regulatory body."
Looking back on the low offers she had been accepting from brands, Ojekunle now believes Popkin was attempting to pocket the difference after sending only a portion of what the brands were really offering her.
"It was a predatory and well-calculated thing that he did," Ojekunle says.
In total, The Carter Agency's actions have affected more than 130 influencers, including those signed to Popkin's company and those who he falsely claimed to represent. Ojekunle also claims The Carter Agency has potentially jeopardized nearly $60,000 in brand deals by pretending to represent her. She's currently pursuing a civil lawsuit and has opened up a criminal investigation into the company.
"I have been doing this for 10 years, and I have built a name for myself," Ojekunle says. "I'm not scared of him."
Kristin Snyder
Kristin Snyder is dot.LA's 2022/23 Editorial Fellow. She previously interned with Tiger Oak Media and led the arts section for UCLA's Daily Bruin.
https://twitter.com/ksnyder_db