curative inc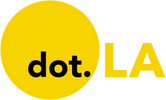 Get in the KNOW  
  on LA Startups & Tech  
X
curative inc
Photo by Mufid Majnun on Unsplash
Los Angeles County officials announced Sunday they will no longer use Curative's COVID-19 tests at the county's pop-up testing sites after federal regulators issued an alert over its accuracy.
The move will impact a small number of county-run testing locations, said the L.A. startup's CEO Fred Turner. Curative tests will be replaced with tests from Fulgent Genetics, a Temple City-based lab.
The change will not affect the 10 testing sites supported by the city of L.A., including one at Dodger Stadium. Curative will continue to offer its oral swab test that patients can self-administer from inside their cars.
Last week, the U.S. Food and Drug Administration warned of that test's "risk of false results, particularly false negative results."
An FDA spokesperson confirmed to dot.LA that new information prompted the organization to issue the advisory but she would not elaborate. The FDA will continue to review how the test performs for both symptomatic and asymptomatic individuals.
Omai Garner, the director of clinical microbiology at UCLA, said these warnings are often released in response to complaints.
The announcement raises broader questions about the types of tests administered by counties across the nation, Garner said. If RT-PCR nasal tests are 100% sensitive, he said, oral fluid tests like Curative's are about 80% sensitive.
"They have a good test," Garner said. "The challenge is that oral fluid itself is probably not a good source, especially in the asymptomatic patient."
He added: "This to me is part of a much larger problem than just sending samples to one laboratory."
Ringo Chiu/ Shutterstock
The U.S. Food and Drug Administration is warning that a coronavirus test that Los Angeles officials have offered to tens of thousands of residents for free since spring can produce "the risk of false results, particularly false negative results."
The test is administered by Curative, which produces 10% of the nation's daily tests and has administered over 11 million tests. The company operates the largest testing site in the country at Dodger Stadium. The year-old company run by Fred Turner has grown quickly and acquired contracts with the Air Force. It also tests members of Congress and is used by several major cities.
To reduce the false results, the FDA warns to test "symptomatic individuals within 14 days of COVID-19 symptom onset."
But in Los Angeles and elsewhere, the company often tests non-symptomatic individuals. L.A. Mayor Eric Garcetti said he had hoped that making the tests widely available would reduce the spread of the virus. His office did not reply to repeated requests for comment.
The FDA did not indicate how frequently incorrect test results were produced, but according to Curative's own non-peer-reviewed studies, it has a false negative rate at around 10%.
Turner has argued that the rate is better than most of the nasal swab testing out there and oral tests, which can be self-administered, are the only way the country can reopen quickly.
But the FDA warns that false negative tests can lead to consequences like delayed treatment and lack of monitoring of infected individuals, which could lead to an increased risk of spreading the virus.
The agency said a negative result from Curative "does not rule out COVID-19 and should not be used as the sole basis for treatment or patient management decisions."

The Los Angeles company was originally created to detect sepsis but pivoted to COVID testing efforts early last year.
"We have been working with the agency to address their concerns and these limitations, and we will continue to work interactively with FDA through the Emergency Use Authorization process," Curative spokesman Pasquale Gianni said in an emailed statement.
He added: "Curative's test has been validated and is being offered during the pandemic under an Emergency Use Authorization, and is labeled with specific warnings, precautions, and limitations that FDA reiterated in the Safety Communication. The test performance and labeling, however, have not changed, nor has the company observed any changes in test performance."
In a press conference Thursday afternoon, Garcetti reiterated that the FDA's guidance does not impact the tests' use on symptomatic people, and defended the city's testing of asymptomatic individuals, saying that one-third of people who test positive for COVID are asymptomatic.
"This test is used by both symptomatic and asymptomatic people in countless jurisdictions, by the United States Congress, by NBA," he said. "Let's be clear about what the FDA said: For people with symptoms, they didn't issue any further guidance. It works. There's no issues. And that's been two thirds of all the tests."

He added that the false negative test rate in asymptomatic individuals is similar to other tests.
"What the FDA guidance says, like any test, is that you have to do it and use it correctly," he said. "So I'll remind people, if you're going to use this test, you have to cough, vigorously, three to five times."
It is unclear what prompted the warning from the FDA. Officials there did not respond to requests for comment, but it did not alter Curative's emergency use permit.
Ringo Chiu/ Shutterstock
Ahead of the Thanksgiving holiday, county health officials and private labs are ramping up COVID-19 testing capacity as people anxious to visit family flock to centers and cases rise.
Los Angeles County has recently added some 6,000 appointments to testing locations across the region and expanded testing hours. This week, LAX started offering COVID tests to fliers for $150, just ahead of what is normally one of the busiest travel seasons.
It comes as coronavirus cases have surged back to alarming levels and demand for testing rises. Wait times at county testing stations are now running 10 to 20 minutes, and they could grow in the weekend leading up to Thanksgiving as more seek testing.
Experts warn that a test doesn't guarantee that travelers won't bring the virus to Thanksgiving dinner.
"There isn't a testing strategy that makes Thanksgiving 'safe'," said Omai Garner, director of clinical microbiology at UCLA, who oversees testing for UCLA Health. "Thanksgiving should only be celebrated within households that have been pods through the pandemic."
The rise in cases led Gov. Gavin Newsom on Thursday to impose a "limited stay-at-home order" between 10 p.m. and 5 a.m for a month starting Saturday.
Still, as coronavirus cases swell across the country, lines at testing centers are getting longer. And private labs are preparing for the holiday season.
Curative Inc., which has administered two million tests in L.A., saw a 35% increase in testing this week. In that time alone, the startup ran 25,000 COVID tests. And other labs are opening up more sites.
Spokesman Ken Sanderman said the company is gearing up for more by expanding hours of operation at some testing sites including Dodger Stadium. That location will stay open 8 a.m. to 8 p.m.
"We are anticipating a surge in patients coming to get tested through the rest of the year with the holiday seasons and rates rising, and have prepared in anticipation," Sanderman said.
Other labs, like Santa Monica-based Quantgene, are opening new test sites almost weekly. The startup that once supplied mostly production studios opened its second walk-in site — this one in Culver City — on Tuesday.
Spokeswoman Rachel Strohmeyer said the company is looking into opening more locations in East L.A. More clients are scheduling appointments to get nasal swab tests before travel, a trend "we only expect to continue," she said.
This week, the CDC warned Americans against traveling for Thanksgiving and urged them to celebrate at home instead. California has sent more counties back into the most restrictive category in the state's reopening scheme. Over 94% of the state's population rests in that purple tier, including L.A. County.
The county is strongly encouraging residents to "not use testing as a permission slip to engage in unsafe activities," according to an emailed statement from the L.A. County Office of Emergency Management.