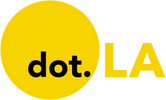 Get in the KNOW  
  on LA Startups & Tech  
X
Rachel Uranga
Rachel Uranga
Rachel Uranga is dot.LA's Managing Editor, News. She is a former Mexico-based market correspondent at Reuters and has worked for several Southern California news outlets, including the Los Angeles Business Journal and the Los Angeles Daily News. She has covered everything from IPOs to immigration. Uranga is a graduate of the Columbia School of Journalism and California State University Northridge. A Los Angeles native, she lives with her husband, son and their felines.
live.staticflickr.com
Virgin Galactic can't operate its space flights until the Federal Aviation Administration completes an investigation into the rocket-powered trip that took its co-founder Richard Branson into space.
"Virgin Galactic may not return the SpaceShipTwo vehicle to flight until the FAA approves the final mishap investigation report or determines the issues related to the mishap do not affect public safety," the agency said in a statement.

The FAA is looking at whether the SpaceShipTwo deviated from its Air Traffic Control clearance as it returned to Spaceport America.
The New Yorker first reported problems aboard the flight that began with a warning light and raised questions over the company's guidelines around safety.
The company had been planning it first commercial research mission later this or early October with a crew of four, including a Virgin Galactic employee and two from the Italian Air Force. But the FAA said in a statement that these investigations can take anywhere from a "matter of weeks" to several months.

Virgin Galactic did not respond to requests for comment.
Branson made a splash when he and five other crew members crossed the 50-mile threshold that the FAA considers the boundary to outer space.

Virgin Galactic has been in a battle with Jeff Bezo's Blue Origin over who could get to space first. The billionaires also are competing for a nascent commercial space flight market.
Shares of Virgin Galactic closed down 2.95%.
Seven years ago, Morgan DeBaun left her job in Silicon Valley to help create Blavity, a news and events company geared toward Black millennials.
The name comes from the concept of "Black gravity"— the force that pulls people of color toward each other in predominantly white spaces — and it's intended to reflect the very voices she saw excluded in her tech job.
Over the years Blavity has become an influential voice, birthing AfroTech, a conference that it calls the largest for Black founders and creators, and acquiring travel startup TravelNoire in 2017.
On Saturday, Blavity will host its inaugural AfroTech Executive in Los Angeles. DeBaun, the company's CEO, sees the gathering of dozens of venture capitalists and founders as means to build ideas among leaders who share a collective consciousness about race. It can also help build a network of Black executives so they can get into decision making positions at some of the most powerful tech companies.
Founder and CEO of The Plug Sherrell Dorsey, co-founder and CEO of Reddit Steve Huffman, co-founder and CEO of Squire Technologies Songe Laron are among those slated to speak.
DeBaun thinks that coming together is a powerful force, especially after 18 difficult months. At the start of the pandemic, Blavity asked employees to take a 30% pay cut and shut down the Los Angeles office in anticipation of falling revenue. Then came the killing of George Floyd. It took a mental toll on staff but also gave her mission ever more urgency.
The company, which has since secured $12 million in venture funds, has bounced back. And the remote work experience made her realize that the arrangement made sense for employees who had to take care of children or parents.
How did AfroTech Executive evolve? And why did you feel it was needed?
AfroTech has been such a fruitful conference and brand for bringing together incredible Black tech innovators, we knew we wanted to continue to expand into different segments of our community to provide different experiences for connection. We wanted to create a space for executives to dive deep into what is going on in their industry and company, and be able to have candid conversations about what is and isn't working. This sort of exchange of ideas and long-lasting partnerships are at the foundation of AfroTech.
There is a shift going on right now in conversations about diversity and inclusion. But certainly these are not issues that are new to Black Americans. How have these changes impacted thinking among Black executives and other leaders?
Black executives and other Black leaders are really having their voices heard right now and that has pushed people forward, rightfully so, to use this as an opportunity to launch more ambitious ideas for people of color as consumers and different audiences. Taking advantage of this time to build a better opportunity for their employees and community moving forward is definitely something that is on the minds of Black leaders in business as they execute on their priorities.
Are we just at a moment or is there any real change going on?
These continued conversations will bring about real change if we continue to have them and hold businesses accountable by voting for what corporations succeed with our dollars. Through our purchases and our platforms, we should reward the companies that address our needs and treat our community with equity respect, not just in this moment, but for years to come.
You wrote a really powerful piece for dot.LA last year after the killing of George Floyd. You said: "Our pain serves a purpose. Destruction is necessary to make space for a new reality. A new world must eventually emerge because, as former President Barack Obama addressed in his statement this morning, we cannot accept our current reality." How does AfroTech Executive fit into that vision?
It's been a little over a year since George Floyd was murdered and we haven't had a chance to get together in person to celebrate the progress that has been made. Having a moment of time with your community and like-minded individuals to talk about what we've learned, how we've grown, and to celebrate success in Black tech and the media industry is important as this 'new world' continues to evolve.
Who is going to be at AfroTech Executive? Talk to me about the value of bringing these particular folks together.
Incredible tech innovators, investors, startup founders and tech moguls will come together for AfroTech Executive. The conversations that happen, partnerships that get started, and ideas that get sparked when these people are in the room are extremely valuable to the AfroTech community and the larger tech and startup community.
Why in Los Angeles?
L.A. is one of the most diverse cities at the intersection of media, entertainment, tech and finance. It's important to us that we create a community here in L.A. to help bridge the gap between those different industries, and AfroTech does just that.
Is it a good time to be a Black person in tech? Do you have any advice for Black people in tech?
Black people in tech are being heard more than they have historically, and my advice for Black people in tech is to take advantage of this time and push all of the ideas that you have out into the open. Continue to innovate and build.
Rocket Lab sputtered in its Wall Street debut on Wednesday, as the company joined a clutch of aerospace companies going public via SPAC.
Trading under the ticker, RKLB shares closed down 9.85% to $10.43.
But the merger with 15-year-old Long Beach small satellite launcher will give Rocket Lab access to $777 million to grow its small rocket business, build the reusable 8-ton payload class Neutron rocket and expand into other space ventures.
"It's a tremendous amount of capital ... really puts us in a position not only to be aggressive in our organic growth but aggressive on our inorganic growth as well," Rocket Lab CEO Peter Beck told CNBC.
The merger could also help the company gain a larger foothold in the private space race and challenge SpaceX for dominance.
It couldn't come at a better time, with the market for satellite launches growing and the company mired in debt. Rocket Lab, which has raised $400 million in capital, lost $55 million alone last year, according to filings. That net loss is an increase from 2019, which saw the company lose about $30.4 million.

The company joins launch firm Astra went public in June, and Long Beach-based Virgin Orbit, which said it will go public this week via SPAC.
What is a SPAC?