goodrx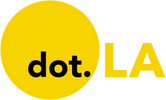 Get in the KNOW
on LA Startups & Tech
X
goodrx
Image courtesy of GoodRx
Sign up for dot.LA's daily newsletter for the latest news on Southern California's tech, startup and venture capital scene.
Prescription drug platform GoodRx has made its latest foray into the lucrative world of name-brand drugs with the $150 million acquisition of pharmacy services platform VitaCare, it announced Monday.
Santa Monica-based GoodRx has agreed to acquire VitaCare from Florida-based women's pharmaceuticals firm TherapeuticsMD, and will pay up to an additional $7 million based on VitaCare's financial performance through 2023, it said. VitaCare's platform helps patients find lower-cost access to drugmakers' name-brand treatments, lets them fill prescriptions through third-party pharmacies and answers questions about their prescriptions and health care coverage. The deal is expected to close in "mid-2022," according to GoodRx.

"Pharma manufacturers want to help patients find affordable options but too many consumers still face affordability challenges or complex reimbursement processes," GoodRx co-founder and co-CEO Doug Hirsch said in a statement. "With VitaCare, we aim to grow our reach and provide new tools for both consumers and providers to help ensure that more patients can access relevant savings programs and navigate prior authorization requirements.
Since launching in 2011, GoodRx has made a name for itself by collecting coupons from various drug manufacturers and providing them to patients, who can use them to get discount prices on their medication. Name-brand drugs are often much more expensive than generic alternatives, partly because pharmaceutical companies are trying to recoup losses after conducting lengthy and expensive clinical trials. However, generic drugs are often just as effective as their name-brand counterparts, according to the Food and Drug Administration, and can be 80-85% cheaper than name-brand drugs.
The VitaCare deal arrives on the heels of an active 2021 on the acquisitions front for GoodRx, which purchased rival discount prescription service RxSaver for $50 million and health video platform HealthiNation for $75 million last year.

Representatives for GoodRx did not return requests for comment.
From Your Site Articles
Related Articles Around the Web
Los Angeles is seeing a renaissance in medical technology.
Earlier this month a venture capital firm headed by two former Amgen executives announced they raised $500 million to boost and incubate new life science and biotech companies across Los Angeles. And the firm, Westlake Village Biopartners, is working to develop a 30,000 square foot campus in Thousand Oaks.
Across town, the 20,000 square foot LABioSpace is set to open. Funded through the county, federal funds and private donations, the incubator will feature lab space dedicated to bioscience research and collaboration and is designed to house up to 25 companies.
And yet, another "innovation hub" backed by the county and private funds called BioScienceLA is expected to launch its own space in Culver City next year.
"For years, we have lost talented scientists and entrepreneurs to other regions, due to lack of investment capital and start-up and expansion space for growing companies," said David J. Whelan, the CEO of BioscienceLA. "We are finally at an inflection point, with funding, space, and talent supporting each other to grow the LA life sciences ecosystem."
Here are some trends to watch in healthtech.
Telemedicine Brings Health Access and Equity to Patients at Home
Doctors visits and at-home testing have been made easier during the pandemic as more companies launch platforms to deliver health information to patients from home.
COVID-19 has sparked new demand for telehealth services to test and treat consumers. And more clinics and hospitals are adopting the tech. According to a PitchBook report, companies in the virtual health segment raised about $534 million in venture funding in the second quarter of 2020.
L.A. startups like Healthvana and ConsejoSano, a platform for patients and providers that aims to make healthcare easier to access for multiple cultures and languages. Last week, the North Hollywood company raised $17 million to build out its services like scheduling appointments and coordinating transportation to a patient's provider.
Meanwhile, Los Angeles-based MotiSpark developed a digital tool to send personalized reminders to users. And in September, the Santa Monica-based prescription discount platform GoodRx, went public and became the most downloaded medical app, boasting five million active users and 70,000 pharmacies.
More Investment in Diagnostics
Diagnostic companies typically have a hard time securing capital, but this year changed that. Kevin Zhang, a partner at Upfront Ventures who leads health and biotech investments, said the life sciences industry has seen a spike in gene therapeutics companies over the last few years. And the wave of new drugs brings with it new demand for lab testing.
"Frankly, it was a bit of a dead zone for venture investment," he said. "It's one of the least sexy areas to put money into. Now that's grown tremendously"
The pandemic has only accelerated that need, Zhang said, and investors have shifted their attitude about biotech companies focused on diagnostics.
Since March, L.A. biotech companies and labs like Curative have pivoted to developing and administering COVID-19 tests. The team's testing technology is now being deployed across the nation. Meanwhile, several companies are now producing vaccines and COVID-19 therapeutics as the nation gears up for mass distribution.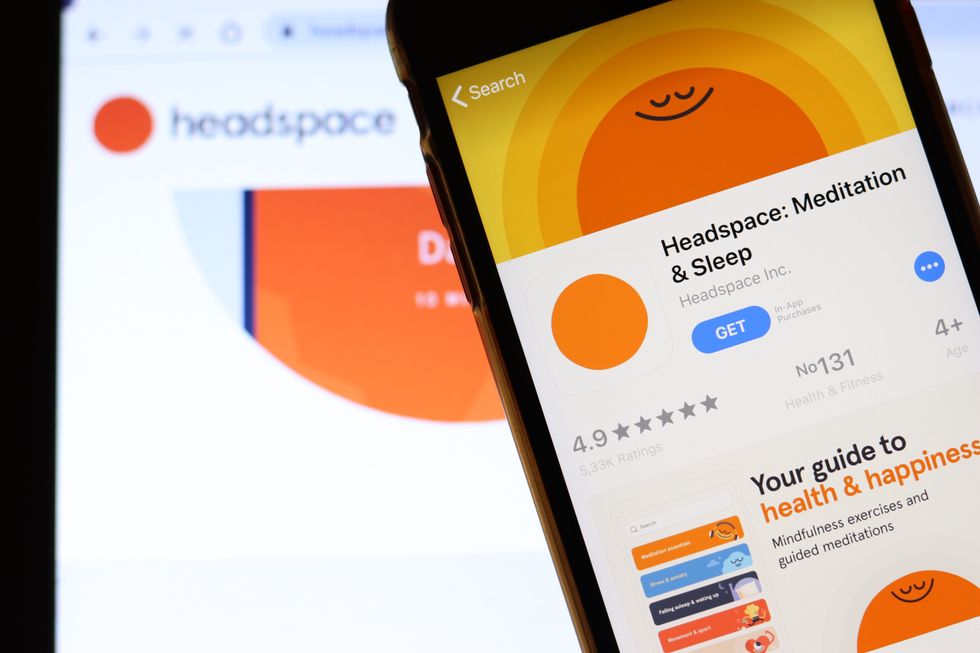 Employers Using Mental Health and Wellness Tech
The anxiety and stress caused by the pandemic has stoked demand for mental and physical wellness apps, including several based in Southern California. Experts see interest continuing into the new year as these wellness companies tap corporate partners to drive growth.
Earlier this year, Headspace, the Santa Monica-based meditation app, began offering free subscriptions to healthcare providers and teachers.
"We've seen explosive growth," said Headspace co-founder and CEO Rich Pierson at dot.LA's Summit in October. "CEOs have realized now that mental health is being discussed in every boardroom. That was not the case pre-COVID."
Calm, Talkspace and BetterHelp are among the handful of tech startups selling meditation classes and more affordable therapy access. And both Calm and Headspace offer a corporate product as employers and insurance companies have worked to make mental health resources more accessible since the pandemic began.
Exercise subscription platforms are also seen a boom. Apple launched its Fitness+ app in December, whose classes are filmed at a Santa Monica studio. As gyms remain closed in many parts of the country, consumers are buying up Pelotons and Mirrors. The craze is expected to continue to grow into the next year with several Southern California companies poised to benefit.
Indoor cycling app Zwift scored a $450 million investment in September. The Long Beach-based company is taking on Peloton building "hardware," presumably stationary bicycles, to go along with its 3-D generated worlds where users can compete from their living room. Another L.A.-based company Presence Fit raised $1 million in October for its two-way live interval training classes. And then there's FightCamp, which promises to capture the feeling of a boxing gym in your home.
From Your Site Articles
Related Articles Around the Web
By all accounts, Santa Monica-based GoodRx delivered a strong first quarter as a public company. Year-over-year revenue beat analyst expectations, soaring 38%. Monthly active users increased a robust 29%. As the pandemic continued to rage across the United States, a record 4.9 million consumers used GoodRx to fill prescriptions.
"I think across the board I was really happy," said co-founder and CEO Doug Hirsch.
But Wall Street was not as pleased, with the stock closing down more than 6%. After mostly zigzagging since their September debut, shares now trade near where they did the first day of trading.
Asked on a brief Zoom video call if he was surprised by Thursday's drop, Hirsch replied: "I'm not surprised because I don't really look at it to be honest. If I did, I would jump out this window." (A representative for Hirsch later clarified he was joking.)
If there was one thing for investors to nitpick it would be the company's $50 million net loss after recording a $19 million profit in the third quarter of last year. But that mostly due to $98 million of stock-based compensation awarded to Hirsch and his co-founder, Trevor Bezdek, for taking the company public.
The company's margins also decreased slightly from the second quarter as it spent more on advertising to try to entice consumers back into pharmacies after stay-at-home orders ended.
Hirsch shrugged off the loss and said he is focused on growth.
"We're going to continue to invest," he said. "We're doubling down on new products and new services."
In the last quarter, the company expanded its subscription service, GoodRx Gold and its telehealth offering, HeyDoctor. The company also extended a partnership as the exclusive prescription savings program for Kroger, the largest grocery chain in the U.S.
As consumers continue to stay at home for the foreseeable future, the company forecast 40% year-over-year revenue growth next year.
Founded in 2011, GoodRx is a beacon for the Southern California tech community – the rare startup that has gone public and faced the unrelenting scrutiny of Wall Street.
"It's intense," said Hirsch. "It's certainly a journey. I've learned the hard way that I have to take the long view."
From Your Site Articles
Related Articles Around the Web