Wave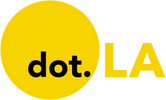 Get in the KNOW
on LA Startups & Tech
X
Wave
Illustration by Ian Hurley
In Los Angeles—like the startup environment at large—venture funding and valuations skyrocketed in 2021, even as the coronavirus pandemic continued to surge and supply chain issues rattled the economy. The result was a startup ecosystem that continued to build on its momentum, with no shortage of companies raising private capital at billion-dollar-plus unicorn valuations.

In order to gauge the local startup scene and who's leading the proverbial pack, we asked more than 30 leading L.A.-based investors for their take on the hottest firms in the region. They responded with more than two dozen venture-backed companies; three startups, in particular, rose above the rest as repeat nominees, while we've organized the rest by their amount of capital raised as of January, according to data from PitchBook. (We also asked VCs not to pick any of their own portfolio companies, and vetted the list to ensure they stuck to that rule.)
Without further ado, here are the 26 L.A. startups that VCs have their eyes on in 2022.
Once the home of Frank Sinatra's vinyl recordings, Warner Music Group has ventured into the virtual entertainment world. The company announced it will partner with a virtual concert provider and invest in a tech company that plans to develop avatars and create NFTs for the label's artists.
Monday's announcement that Warner will enter into a content and investment partnership with Los Angeles-based Wave followed a similar announcement Friday that the venerable music label will partner with Genies, a tech company that will help develop a virtual presence for Warner artists and NFTs for their artwork and music.
"The commercial opportunity in the metaverse has exploded in the last several years, with the past few months seeing a tipping point for mainstream adoption of immersive social experiences and virtual communities," Oana Ruxandra, EVP, business development and chief digital officer at WMG, said in a news release.
Wave, a virtual concerts platform, uses its technology to transform artists into digital avatars through which they can perform livestreamed concerts for fans. It has recently released performances from artists such as The Weeknd and John Legend.
"Wave is indisputably a leader in the interactive virtual entertainment space and the right partner to help us grow WMG's efforts," Ruxandra added. "Our artists and their fans will be getting best-in-class experiences, as we pioneer new forms of consumption and monetization."
The agreement will allow Warner to develop virtual performances, experiences and monetization opportunities for its line-up of artists across its labels, including "new forms of ticketing, sponsorship and in-show interactions for fans," the company said.
In the past few months, Warner has announced it has invested in social gaming platform Roblox and experimental virtual artist record label Spirit Bomb, "enabling artists to power their creative visions and engage fans in new ways," the company said.
Warner did not release financial details of its investment in Wave.
In addition to the digital avatars for live performances, Wave offers live chats, virtual gifting and voting, as well as real-time audience appearances during artists' performances.
"WMG has an incredible history of being a trailblazer in the music industry. They share our vision for pulling the future forward using new technologies that benefit artists and fans alike," said Adam Arrigo, CEO and co-founder of Wave. "We're excited to partner with them to create interactive events that are unlike any other virtual concerts ever experienced."
The deal with Warner is one of Wave's biggest partnerships to date. It has also teamed up with Tencent Music Entertainment as well as investment from Justin Bieber, J. Balvin, The Weeknd, Scooter Braun, Top Dawg Entertainment, Maveron and Griffing Gaming.
Wave has so far hosted more than 50 events for popstars, DJs and artists.
Photo by Sam Moqadam on Unsplash
Culver City-based Maestro, a platform used by pop star Billie Eilish and other entertainers to stream their performances, has landed $15 million in a Series B round.
It was backed by industry heavyweights from Sony Music Entertainment to Twitch's co-founder Kevin Lin, who are eying digital concerts and live streamed shopping as future revenue hot spots.
The interactive video platform lets creators like Eilish make money from ticket sales, subscriptions and even streamed ecommerce events. The company touts a long list of artist and industry partners, including Epic Games, Shopify, Microsoft, Adweek and Universal Music Group.
Tuesday's announcement comes after a year of steady growth for Maestro. The company said in a statement that revenue tripled in 2020. In the past six months, its team has grown five times over.
And since May, when the company launched its monetization features, creators on the platform have secured "millions of dollars."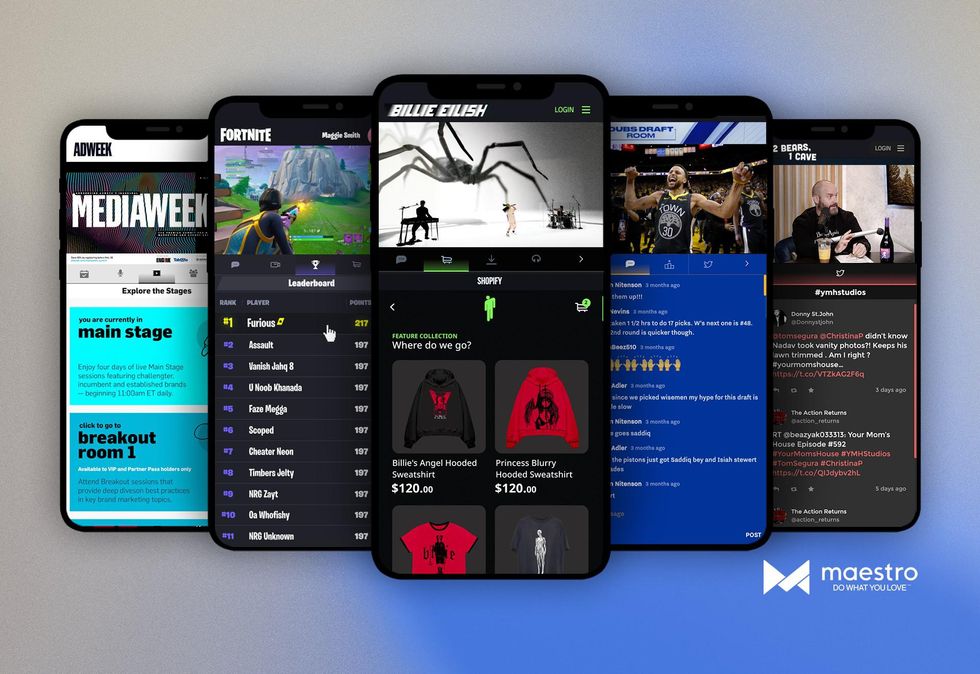 Maestro's interactive video platform lets creators make money from ticket sales, subscriptions and even streamed ecommerce events.
Especially during COVID-19, platforms like Maestro have opened up new streams of business for celebrities. Music streaming companies like Wave, Mandolin, Veeps and Looped Live have become more attractive to investors as creators find new ways to tour virtually. But it's unclear whether these sites will hold onto viewers post-pandemic.

"Maestro gives artists greater flexibility and control to build the most engaging and customized events for their fans, allowing creators at any stage of their career to put together a world class live stream event," Sony Music Entertainment's Dennis Krooker said in a press release.
"We serve the creator as a partner in their journey and the achievement of their dreams," founder and CEO Ari Evans added.
The Series B bumps Maestro's total funding to $22 million. NetEase, Acronym Venture Capital and Michael and Amy Morhaime, former executives at Blizzard, contributed to the round.
A list of existing investors — SeventySix Capital, The Strand Partners, Stadia Ventures, Hersh Interactive Group, and Transcend Fund, and early Zoom employees Richard Gatchalian and Aaron Lewis — also participated.
From Your Site Articles
Related Articles Around the Web