music tech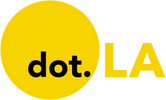 Get in the KNOW
on LA Startups & Tech
X
music tech
Photo courtesy of Encore
Live performance app Encore, co-founded by rapper Kid Cudi, wants to put concerts in people's pockets.
The Culver City-based company is among a bunch of virtual concert startups to emerge as the pandemic forced musicians to cancel or postpone in-person shows. But unlike competitors that are producing shows for virtual reality headsets or putting pay-per-view concerts on computers, Encore is betting fans will watch their favorite artists on smartphones. Think of it as a higher quality Instagram Live, with artists performing before augmented reality (AR) backgrounds and video chatting with fans.
A screenshot of Encore's Studio app for iPhone.
Photo courtesy of Encore
"What's disruptive about what we're doing is it is mobile live performance," Encore co-founder and CEO Jonathan Gray told dot.LA. "It's free [for the artist] in your pocket, everywhere you go. And I think that's ultimately the vision of the company."
Founded in 2020, the startup previously required artists to use both an iPad and iPhone to set up a show, with the more powerful tablets ensuring better production quality. But the iPad requirement proved to be a barrier for artists who couldn't afford one, Gray said. Encore brings artists to its physical studio to perform on a greenscreen stage, too, but the company wants Encore shows to feel less like formal productions. They'll ideally be something an artist does casually—and frequently—to engage with fans and make money in a lower stakes environment.
"The vision of the company, and the way we will get scale, is with artists doing stuff on their own," Gray said. "I think as soon as it's on your phone, as soon as you can be going live in a minute, you're totally changing what it means to go live."
Admission is cheap, but Gray said fans collectively spend a lot of money during a show. Middle-tier artists who have relatively smaller but engaged fan bases have racked up several thousand dollars during an Encore show—without booking a venue or hiring a production team.
"There's this completely untapped part of the music industry that has tons of engagement, but the engagement is on social [media]," Gray said. "Ultimately, your superfans can only stream on Spotify so many times. And even though you have super fans, how many of them are going to show up to a single city on a single night? Not that many."
The new Encore Studio App lets artists design AR stages, add custom artwork and incorporate visual effects to turn basic spaces into more visually compelling backdrops. Other features include live polls, "backstage pass" video chats, and "clap goals," in which artists can, for example, entice fans to spend more to hear new music.
Encore has raised $9 million in seed funding so far from investors like Battery Ventures, 468 Capital and Parade Ventures. The company has 14 employees and has facilitated 200 live shows since its first app went live in February. Roughly 2,000 artists have registered with Encore, which shows performers are interested but haven't tried it, Gray said. That's a big reason why the company is removing the iPad obstacle.

"You can actually get from downloading the app to having your own AR world and going live in like two minutes," Gray said. "Before—it was not two minutes."
From Your Site Articles
Related Articles Around the Web
Los Angeles-based Trillerverz, the company that operates social video platform Triller, has ditched plans to go public through a reverse merger with digital advertising firm SeaChange, the companies announced Tuesday.
Instead of merging with publicly traded SeaChange, Triller said it will pursue its own initial public offering via a direct listing. If approved by the Securities and Exchange Commission and the Nasdaq stock exchange, Triller expects to be listed on the Nasdaq under the ticker symbol "ILLR" by September, subject to market conditions.
The company said it was "responding to higher than expected demand for its convertible debt offering," as well as "a clear preference" for its own direct listing from current and future shareholders. Direct listings are a type of IPO in which no new shares are issued by a company and no new capital is raised; rather, existing investors are able to cash in on their stake by selling their shares directly to the public. The direct listing model has been embraced in recent years by tech companies such as Spotify and Slack.
"The current market demands clear and disciplined thinking. After much deliberation, Triller has determined that the best course of action is a direct listing for Triller," company CEO Mahi de Silva said in a statement. "A Triller IPO is a cleaner transaction, allowing us greater control of our destiny."
This Is a Subhead
The company had considered going public through a direct listing last year, but struck a merger deal with SeaChange in December that was expected to value Trillerverz at around $5 billion. The firms said Tuesday that they "mutually agreed" to terminate that merger agreement.
Launched in 2015, Triller is a user-generated short-form video platform similar to TikTok. The company has since expanded into live entertainment via pay-per-view boxing (Triller Fight Club), concerts (TrillerFest) and rap battles (Verzuz). The startup has also been on an acquisition spree as of late; since last year, it has scooped up live events streaming platform Fite, fan engagement company Fangage and influencer event firm Thuzio. It also bought Amplify.ai, an AI chatbot tool.
Triller has raised $393 million from private investors to date, according to PitchBook Data. It reported a $770 million loss last year, with most of that ($496 million) tied to stock compensation expenses, according to SEC filings by SeaChange in February. Triller's de Silva told Insider that the vast majority of those expenses came from using stock to buy other companies.
From Your Site Articles
Related Articles Around the Web
Photo provided by Gritty In Pink
Shira Yevin's lifelong crusade against a male-dominated music industry began with a pink RV.
After attending the Vans Warped Tour in 2004 and seeing far too few women on the bill, the punk rocker decided to take matters into her own hands: She crashed the tour by parking a pink RV on the campus of Cal State Fullerton and performing on a makeshift stage with her band, Shiragirl. The impromptu show was such a hit that Warped Tour welcomed Yevin back to run an official "Shiragirl Stage," where female-fronted bands—including artists like Joan Jett and Paramore—performed in the following years.
Now, Yevin is taking an entrepreneurial approach to carve out more space for women in music. She's the founder and CEO of Los Angeles-based startup Gritty In Pink, which runs an online "marketplace network" that connects music industry professionals with female talent—from musicians and songwriters to engineers and producers. Having launched in beta earlier this year, the startup's InPink platform lets employers search for talent by skill and demographic.
"Businesses now know they need to find diverse women to hire—but they have no idea where to go to find them," Yevin told dot.LA.
Whether Gritty In Pink can help solve that imbalance remains to be seen—but what's clear is that there's still a huge gender disparity in the music industry that needs addressing. A recent University of Southern California-sponsored study found that there's been little to no improvement over the last decade in the number of women credited as artists, songwriters or producers on popular songs.
"Women's contributions are often dismissed or devalued," according to Katherine Pieper, program director at USC's Annenberg Inclusion Initiative, which conducted the study on women in music. "They're not given the opportunity to work on these songs, or when they are, their work is not being credited to them."
The USC study examined credits for 1,000 songs that landed on the year-end Billboard Hot 100 chart over the last decade. Researchers found that just 23.3% of artists on the annual chart were women in 2021—a marginal improvement from 22.7% in 2012. The report's authors blamed stereotypes around women and their abilities as well as the situations in which they must work, noting women in the music industry are often sexualized by their colleagues.
The music industry is not alone in these dynamics; the film industry has made little progress in addressing its own gender imbalance. Women made up only 25% of all directors, writers, producers, executive producers, editors and cinematographers working on top-grossing films in 2021, according to the latest study by the Center for the Study of Women in Television and Film at San Diego State University. That's an improvement of just 6 percentage points from 19% in 2015, and up only 8 percentage points from 17% in 1998.
"The findings of my research suggest that progress will be slow—evolutionary as opposed to revolutionary," Martha Lauzen, the center's director, told dot.LA.
But just as Gritty In Pink is trying to diversify the music industry's ranks, so are there startups now looking to bring more women into film production. Launched in 2018, L.A.-based Crewvie is a platform connecting film projects with production workers and vendors, with a focus on advancing diversity, equity and inclusion. Crewvie allows talent to create profiles that voluntarily self-identify their gender, race, sexual orientation or disabilities; productions can use Crewvie to hire such talent, track the composition of their crew and use demographic data to ensure they're eligible for awards and tax incentives.
"We see Crewvie as a resource for women and other underserved people to be found," co-founder and CEO Marcei Brown told dot.LA. "So there's no more excuses [like] 'I can't find'—because they're all collected here in one place."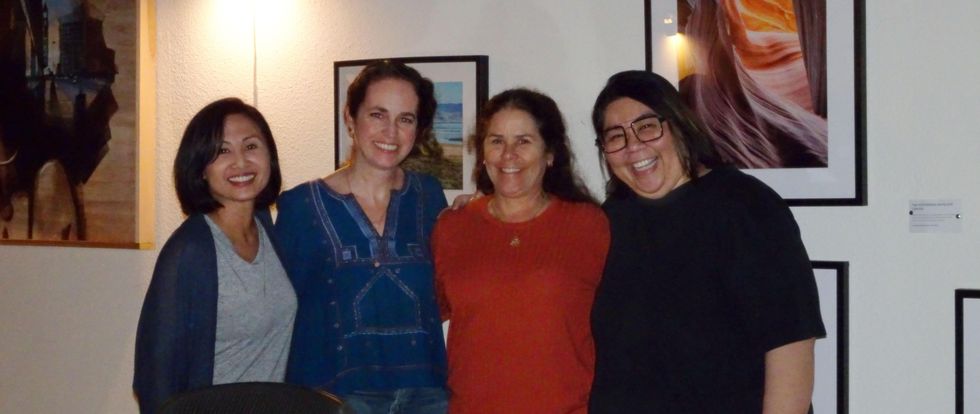 From left, Crewvie founders Sandra Jimenez, Jeanette Volturno, Marcei Brown and Camille Alcasid.Photo provided by Crewvie
Film studio Endeavor Content recently struck a deal with Crewvie to deploy the startup's software across all of its productions. YouTube productions use the platform as well, according to co-founder Jeanette Volturno. Crewvie charges rates ranging from $200 to $1,500 for individual projects, while rates for enterprise clients (such as film studios) depend on the number of people and projects expected to use it.
With less than 10 employees, Crewvie is currently looking to close a seed funding round, with eyes on a larger future funding round to expand the platform into other territories and languages. Crewvie is also considering an expansion into live events like theater productions, as well as a foray into the music industry, Volturno said.
Likewise, Gritty In Pink is still in its "baby stages," Yevin said, having raised $100,000 from Irvine-based Sunstone Management and the Long Beach Accelerator, with plans for a $1 million pre-seed round. The startup can count singer-songwriter Melissa Etheridge, of "Come to My Window" fame, among its supporters; Etheridge recently joined Gritty In Pink as a strategic advisor and has a stake in the company.
It also has dreams of expanding beyond the music industry, Yevin noted. "Our big vision is actually to become the global destination to hire female freelancers in every industry," she said.
From Your Site Articles
Related Articles Around the Web