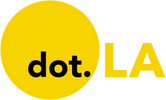 Get in the KNOW
on LA Startups & Tech
X
Sam Blake
Sam primarily covers entertainment and media for dot.LA. Previously he was Marjorie Deane Fellow at The Economist, where he wrote for the business and finance sections of the print edition. He has also worked at the XPRIZE Foundation, U.S. Government Accountability Office, KCRW, and MLB Advanced Media (now Disney Streaming Services). He holds an MBA from UCLA Anderson, an MPP from UCLA Luskin and a BA in History from University of Michigan. Email him at samblake@dot.LA and find him on Twitter @hisamblake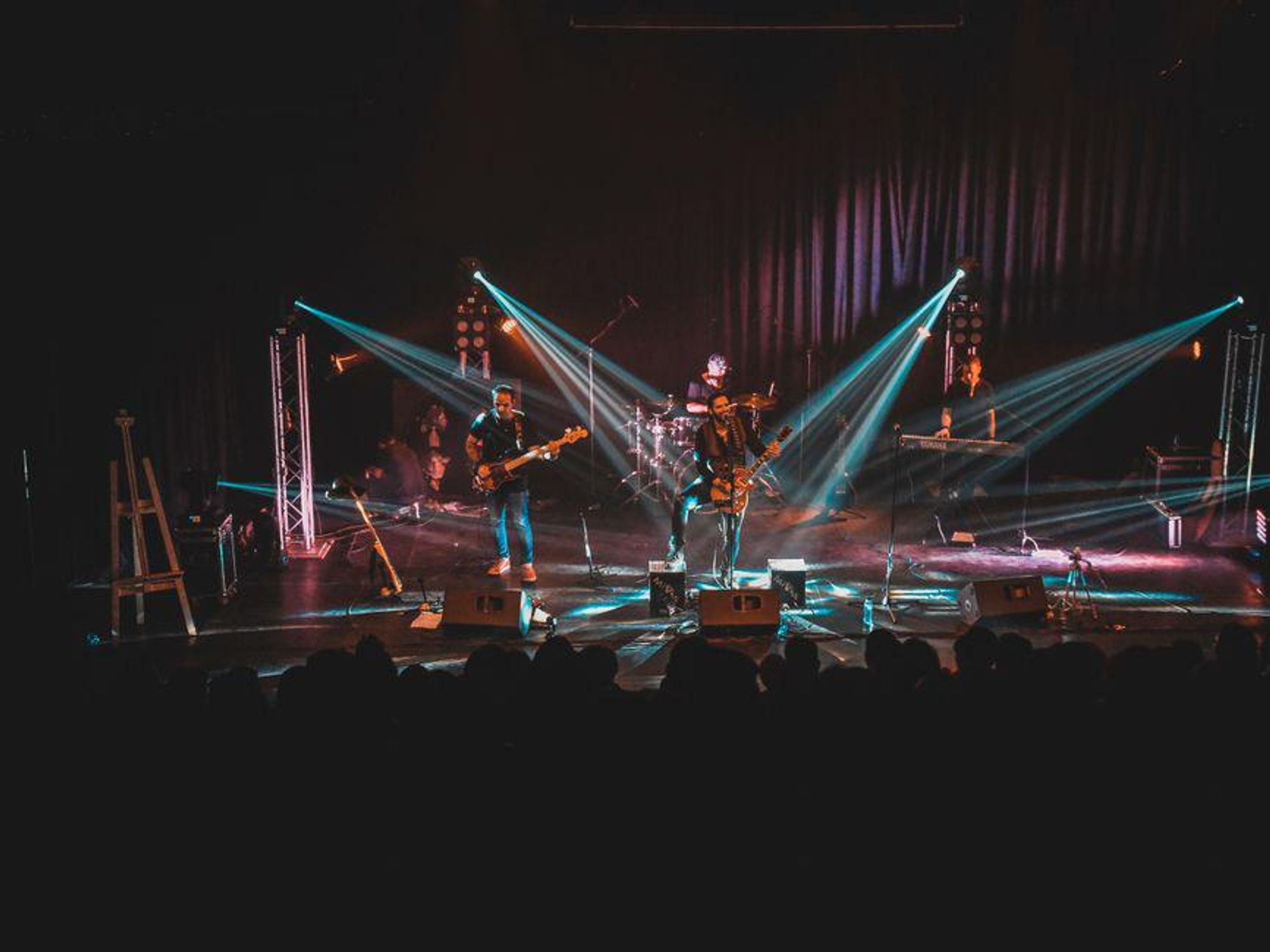 In-person concerts are coming back.
In California, venues have received the provisional go-ahead to open at full capacity by June 15 so long as statewide COVID numbers continue their downward trend.
---
But 15 months after venues shuttered, the music world has changed. Tech companies, musicians and even in-person concert promoters have built an entirely new ecosystem around livestreaming shows, evolving them into a slicker and more well-produced medium than existed before the pandemic.
Events companies and labels have invested big in new livestreaming technology. Even musicians have come to love some of the flexibility and direct contact that these new, sometimes more lucrative, formats allow.
Livestreamed shows will likely remain a permanent fixture in the music industry. Yet the extent to which this new medium expands and adapts depends on the most important stakeholder of all: fans.
So far, it seems clear that fans are ready for in-person shows to return. Live Nation, the world's biggest concert promoter, reported that sales for 2022 tours are up double-digits compared to the same period pre-pandemic. Over 80% of fans have opted to hold onto tickets for shows that were postponed during the pandemic, rather than request a refund, the company said.
But there are also signs that fans like livestreaming. Amazon-owned Twitch has seen music streaming grow 550% on its platform, year-over-year, according to the company. Arjun Mehta, CEO of L.A.-based livestreaming platform Moment House, said over 150,000 users have voluntarily given their phone numbers to receive twice-monthly notifications about upcoming shows. And LiveXLive, a publicly traded Beverly Hills-based digital music company, says it's seen livestreaming views grow 533% year-over-year. The company forecasts its 2021 revenues will be between $100 million and $110 million, up from a 2020 high point of $38.7 million.
Yet the appeal to audiences of livestreaming has not been tested at a time when fans' options aren't limited by a global pandemic.
"I still feel like it's too early to be able to come up with real insights," Mehta conceded. "There just hasn't been enough time or volume yet."
And even in the absence of live shows, livestreams can struggle to attract fans.
"A lot of these events have been like trees falling in the forest," said Tim Westergren, the founder of Pandora who now runs livestreaming platform Sessions, at a recent panel hosted by Music Ally, a trade publication.
Add-On Experience Or a New Frontier?
Companies that operate in other parts of the music industry have begun dipping their toes into livestreaming. In January, Live Nation acquired a majority stake in Veeps, an L.A-based livestreaming platform that hosted over 1,000 shows in 2020. Together, the companies plan to outfit 60 venues across the country with equipment that will enable them to livestream in-person concerts. Live Nation chief executive Michael Rapino has even floated the idea of launching a "Festival TV" streaming channel.
Spotify is in on the action as well, having partnered with four livestreaming platforms, including Hollywood-based StageIt, to share artists' livestream schedules with fans. The Swedish company has also announced it will begin streaming concert video on its platform, though the first batch will be pre-recorded rather than live shows.
And for the first time ever, live-events analytics firm Pollstar has begun tracking livestreamed show data, albeit a bit crudely – with little distinction between free and ticketed events.
Regardless of the exact numbers, most observers agree that beaming a live show across the internet can draw a bigger crowd.
"It's a way for venues to drive incremental revenue, which at scale adds up," Mehta said. "But it's not necessarily as great of an experience as it can be for the fans [at home]."
That is why he and others are most intrigued by what livestreaming can do as a medium that embraces its primary purpose as a digital experience.
Travis Scott's concert in the popular video game Fortnite last April was an early example of this. The event featured Scott performing as a gigantic digitized version of himself in a virtual universe where the laws of physics don't apply. Wave followed later in the summer with shows from John Legend and The Weeknd, with the added twist that the avatar representing the artists was being controlled in real-time by the real artist. Creativity has continued and insiders say there is plenty of room for more.
"We're talking about a segment of entertainment that's driven by artists," Veeps Vice President Greg Patterson said.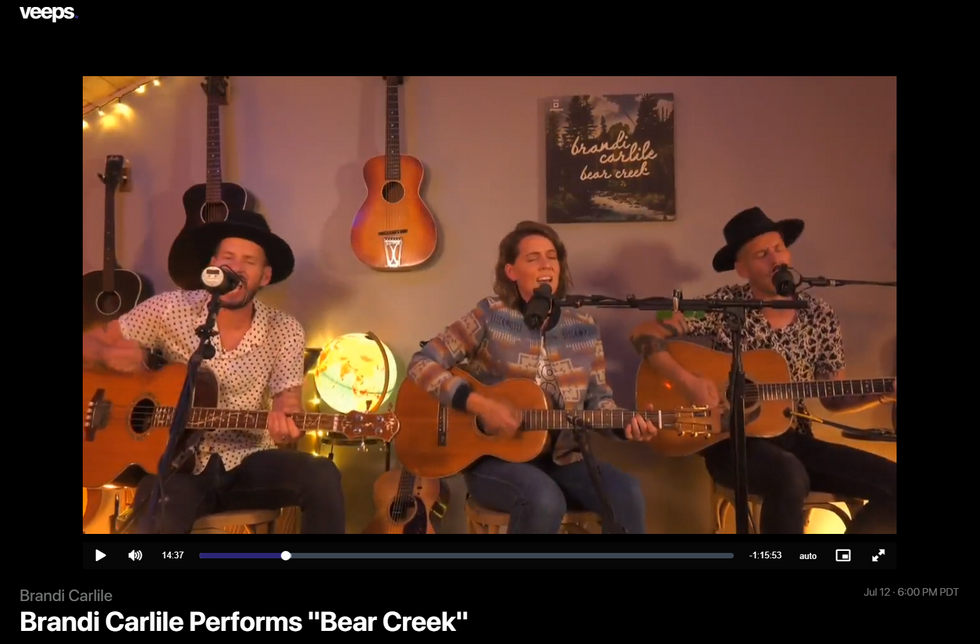 Image courtesy of Veeps
'A Beautiful Thing': More Control (and Cash) for Artists
For that creativity to be unlocked, the artists must participate, and so far it appears the economics of livestreaming are increasingly attracting those who were once skeptical.
"Everyone I know who did it and did it well was like, 'I made more than I've ever made in a single night," said L.A.-based music manager Ryan Vaughn. "Everybody was so resistant [before], almost entitled, where you have to be in the room, have to experience [the performance]. Now it's like, 'Fuck it, I don't even have to leave the house'."
Veeps said its shows put over $10 million into artists' pockets in 2020.
Twitch said the number of musicians expected to earn more than $25,000 per year on its platform grew 1635% from January 2020 to February 2021. And these artists are monetizing a fairly small fanbase: as of late October, the median followership for musicians making over $50,000 on the platform was just 183. Industry analyst Will Page has shown that, on average, artists can monetize fans on Twitch about 10-times better than on audio streaming platforms such as Spotify and Apple Music.
That means artists can theoretically double their revenue by migrating 10% of their audio-streaming audience on Spotify or Pandora to a livestreaming video audience on Twitch.
These data are encouraging for livestreaming, but extrapolating those figures into a post-pandemic era may not hold up.
Singer-songwriter Rufus Wainwright sees livestream concerts as a new creative avenue for artists. He's been one of Veeps' most active performers, doing over 40 shows on the platform since 2020.
"From what I can tell it was meaningful to my fans, but honestly was incredibly helpful to me as well," he said in a written statement. "I was also thrilled that it was a way to keep some of the musicians and engineers I have been working with on payroll. I am ready to go out into the world and do live shows again but I think the streaming world is here to stay and that is a beautiful thing."
Moment House's CEO said he's heard similar things from artists who've performed on his platform. Livestreaming is no longer a stand-in for an in-person experience, but a new format with its own artistic potential.
"I think artists are really starting to see that it's a creative format, and not just a tech activity," said Mehta. He pointed to an Instagram post from Charlotte Cardin, who after selling 15,000 tickets to her livestreamed concert on Moment House in late April wrote: "Working on this livestream has been one of the most artistically stimulating experiences I've ever had."
Earlier this year, Warner Music Group signed partnerships with L.A.-based startups Wave and Genies, a sign that the record label wants to bring its vaunted roster of artists into the metaverse and give them more tools to explore livestreaming as a creative outlet.
But all of those ambitions depend on fans continuing to embrace the new medium, even as their options open back up. So as they return to watch more in-person concerts, the music industry will likely be watching right back.
Sam Blake
Sam primarily covers entertainment and media for dot.LA. Previously he was Marjorie Deane Fellow at The Economist, where he wrote for the business and finance sections of the print edition. He has also worked at the XPRIZE Foundation, U.S. Government Accountability Office, KCRW, and MLB Advanced Media (now Disney Streaming Services). He holds an MBA from UCLA Anderson, an MPP from UCLA Luskin and a BA in History from University of Michigan. Email him at samblake@dot.LA and find him on Twitter @hisamblake
https://twitter.com/hisamblake
samblake@dot.la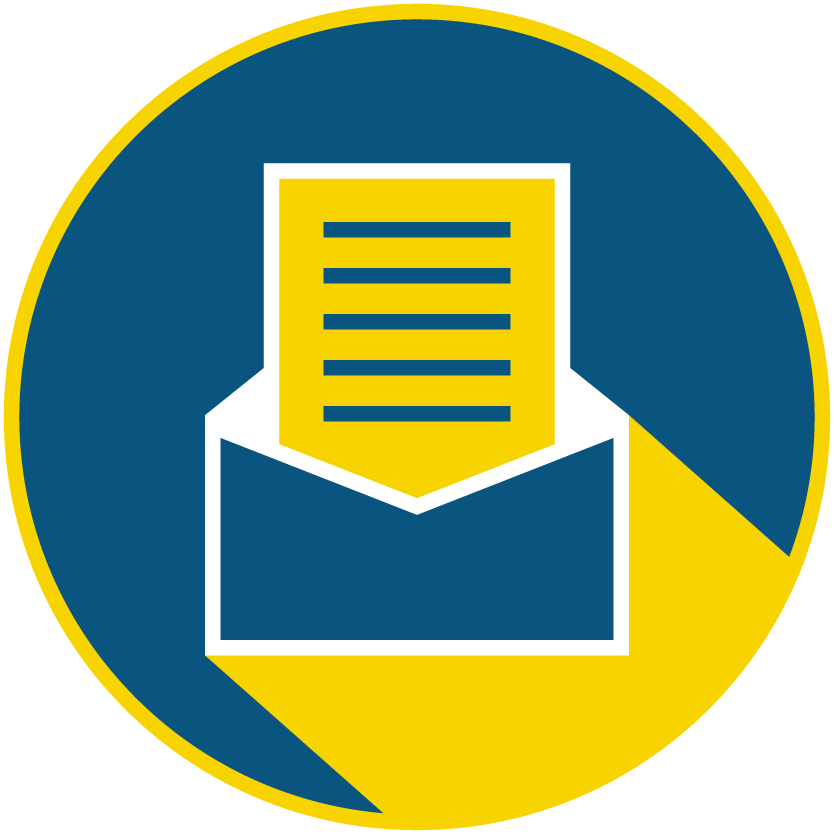 Subscribe to our newsletter to catch every headline.
Kristin Snyder
Kristin Snyder is an editorial intern for dot.la. She previously interned with Tiger Oak Media and led the arts section for UCLA's Daily Bruin.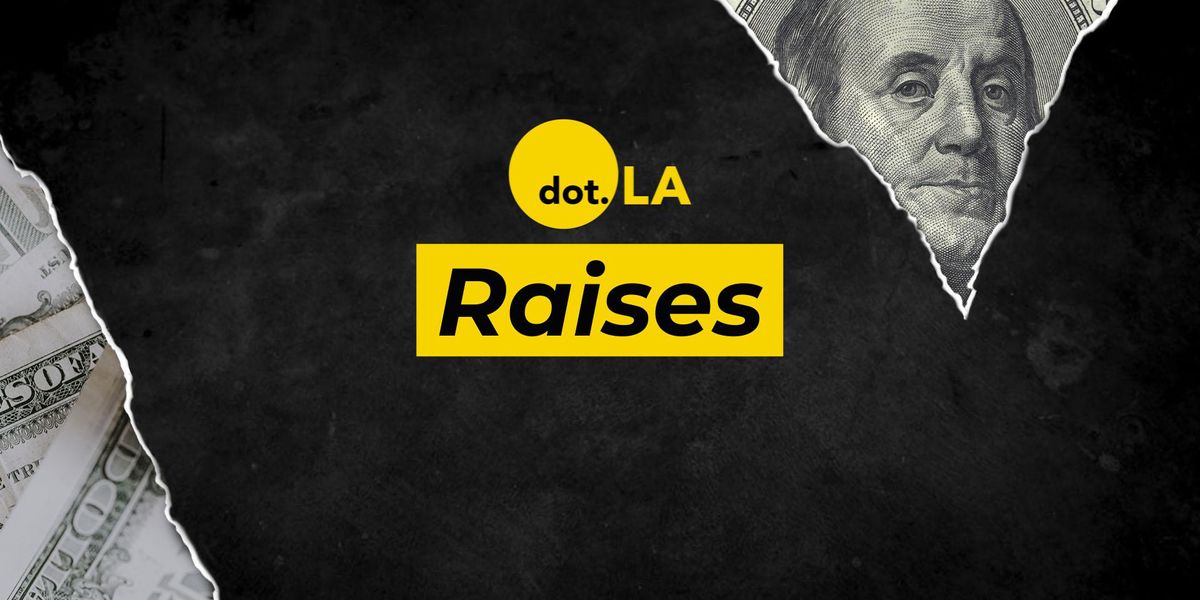 Image by Joshua Letona
This week in "Raises": A pair of Web3 platforms for gamers landed funding, as did a Manhattan Beach medical startup looking to bolster primary care via nurse practitioners. Meanwhile, a Santa Monica-based investment firm launched its seventh fund with more than $14 billion in dry powder.
Venture Capital
Improvado, a marketing data aggregation platform, raised $22 million in a Series A funding round led by Updata Partners.

Web3 gaming platform FreshCut raised $15 million in funding led by Galaxy Interactive, Animoca Brands and Republic Crypto.
Medical startup Greater Good Health raised $10 million in a funding round led by LRVHealth.
Joystick, a Web3 platform for gamers and creators, raised $8 million in seed funding.
Open source data protection company CipherMode Labs raised $6.7 million in seed funding led by Innovation Endeavors .
Mobile phone charging network ChargeFUZE raised $5 million in seed funding led by Beverly Pacific, TR Ventures, VA2, Jason Goldberg and Al Weiss.
Polygon, a startup aiming to better diagnose children with learning disabilities, raised $4.2 million in seed and pre-seed funding led by Spark Capital and Pear VC.
Pique, a virtual women's sexual health clinic, raised $4 million in a seed funding round led by Maveron.
Psudo, a sneaker startup that utilizes recycled water bottles and 3D sublimation printing to create its shoes, raised $3 million in a seed funding round led by SternAegis Ventures.

Funds
Santa Monica-based investment firm Clearlake Capital Group raised $14.1 billion for its seventh flagship fund.
Raises is dot.LA's weekly feature highlighting venture capital funding news across Southern California's tech and startup ecosystem. Please send fundraising news to Kristin Snyder (
kristinsnyder@dot.la
).
Kristin Snyder
Kristin Snyder is an editorial intern for dot.la. She previously interned with Tiger Oak Media and led the arts section for UCLA's Daily Bruin.
Kristin Snyder
Kristin Snyder is an editorial intern for dot.la. She previously interned with Tiger Oak Media and led the arts section for UCLA's Daily Bruin.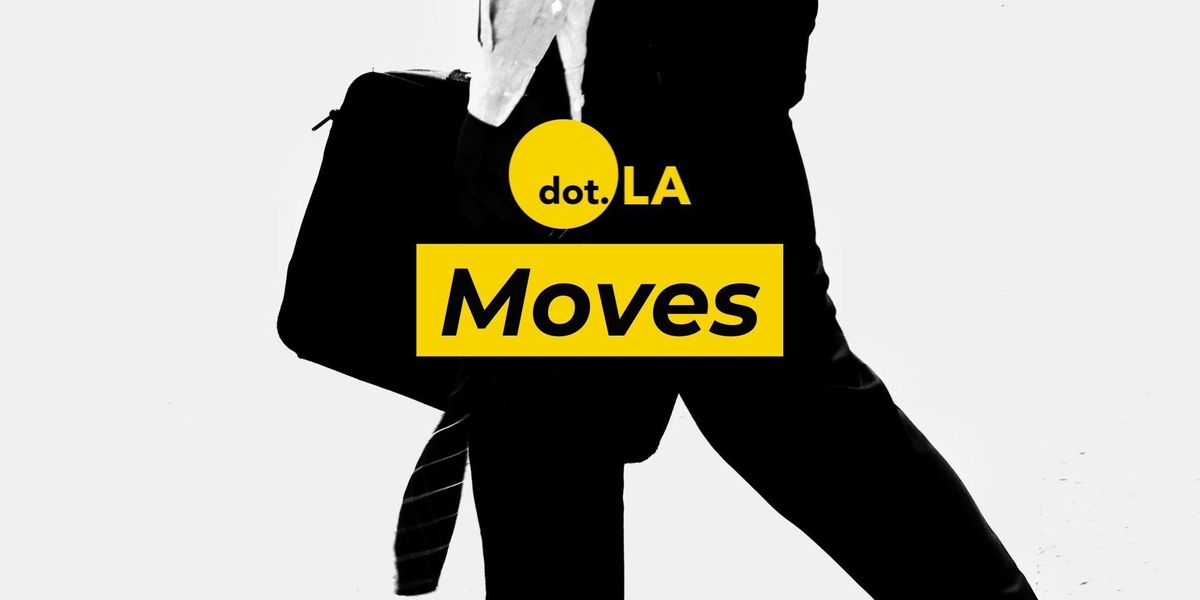 Photo by James Opas | Modified by Joshua Letona
"Moves", our roundup of job changes in L.A. tech, is presented by Interchange.LA, dot.LA's recruiting and career platform connecting Southern California's most exciting companies with top tech talent. Create a free Interchange.LA profile here—and if you're looking for ways to supercharge your recruiting efforts, find out more about Interchange.LA's white-glove recruiting service by emailing Sharmineh O'Farrill Lewis (sharmineh@dot.la). Please send job changes and personnel moves to moves@dot.la.
***
FaZe Clan brought on Zach Katz as the gaming and media company's new president and chief operating officer. Katz was previously the chief executive officer of the music tech investment fund Raised in Space Enterprises.
TikTok brand factory LINK Agency promoted Dustin Poteet to chief creative officer. Poteet was previously creative director at the firm.
Livestream shopping platform Talkshoplive hired Tradesy co-founder John Hall as its chief technology officer. Universal Music Group Nashville's former vice president of digital marketing, Tony Grotticelli, also joins the company as vice president of marketing.
Anjuli Millan will take over as head of original content at Snap after three years of overseeing production for the division.
Tech and media company Blavity hired Nikki Crump as general manager of agency. Crump joins the company from Burrell Communications Group.
O'Neil Digital Solutions, which provides customer communications and experience management for the health care industry, hired Eric Ramsey as national account sales executive. Ramsey joins from T/O Printing.

Investment firm Cresset Partners named Tammy Funasaki as managing director of business development. Funasaki previously served as head of investor relations for Breakwater Management.
From Your Site Articles
Related Articles Around the Web
Kristin Snyder
Kristin Snyder is an editorial intern for dot.la. She previously interned with Tiger Oak Media and led the arts section for UCLA's Daily Bruin.
Christian Hetrick
Christian Hetrick is dot.LA's Entertainment Tech Reporter. He was formerly a business reporter for the Philadelphia Inquirer and reported on New Jersey politics for the Observer and the Press of Atlantic City.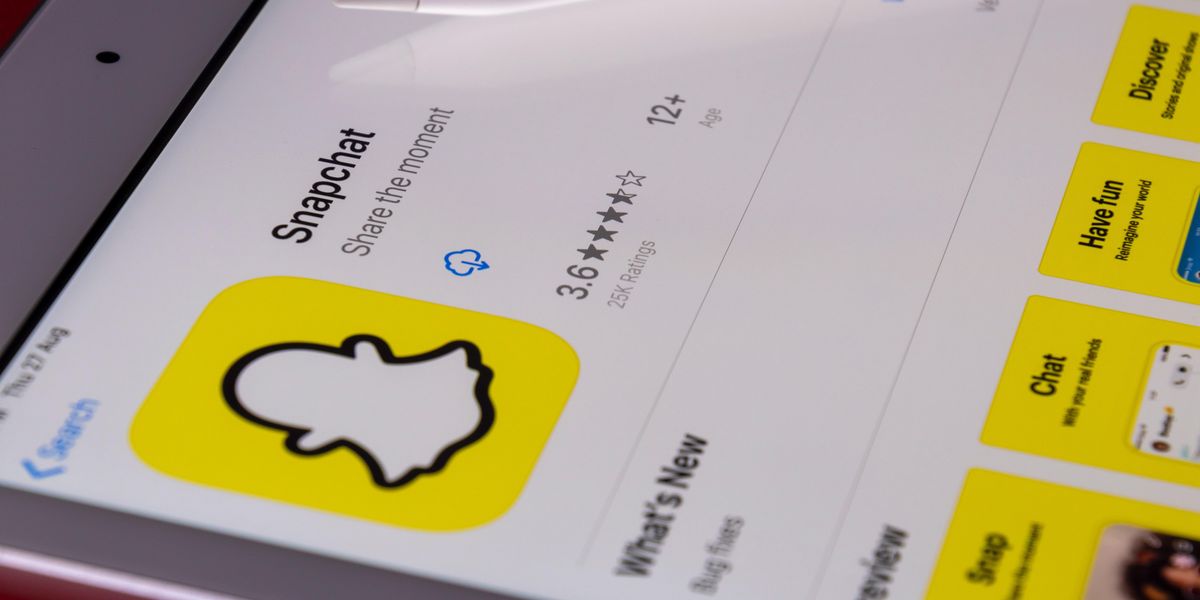 Snapchat is preparing to roll out enhanced parental controls that would allow parents to see who their teenagers are chatting with on the social media app, according to screenshots of the upcoming feature.
Snap's parental controls.
Courtesy of Watchful.
Snapchat is planning to introduce Family Center, which would allow parents to see who their children are friends with on the app and who they've messaged within the last seven days, according to screenshots provided by Watchful, a product intelligence company. Parents would also be able help their kids report abuse or harassment.
The parental controls are still subject to change before finally launching publicly, as the Family Center screenshots—which were first reported by TechCrunch—reflect features that are still under development.
Santa Monica-based Snap and other social media giants have faced mounting criticism for not doing more to protect their younger users—some of whom have been bullied, sold deadly drugs and sexually exploited on their platforms. State attorneys general have urged Snap and Culver City-based TikTok to strengthen their parental controls, with both companies' apps especially popular among teens.
A Snap spokesperson declined to comment on Friday. Previously, Snap representatives have told dot.LA that the company is developing tools that will provide parents with more insight into how their children are engaging on Snapchat and allow them to report troubling content.
Yet Snap's approach to parental controls could still give teens some privacy, as parents wouldn't be able to read the actual content of their kids' conversations, according to TechCrunch. (The Family Center screenshots seen by dot.LA do not detail whether parents can see those conversations).
In addition, teenage users would first have to accept an invitation from their parents to join the in-app Family Center before those parents can begin monitoring their social media activity, TechCrunch reported.

Christian Hetrick
Christian Hetrick is dot.LA's Entertainment Tech Reporter. He was formerly a business reporter for the Philadelphia Inquirer and reported on New Jersey politics for the Observer and the Press of Atlantic City.