Photo by Sam Moqadam on Unsplash
Culver City-based Maestro, a platform used by pop star Billie Eilish and other entertainers to stream their performances, has landed $15 million in a Series B round.
It was backed by industry heavyweights from Sony Music Entertainment to Twitch's co-founder Kevin Lin, who are eying digital concerts and live streamed shopping as future revenue hot spots.
The interactive video platform lets creators like Eilish make money from ticket sales, subscriptions and even streamed ecommerce events. The company touts a long list of artist and industry partners, including Epic Games, Shopify, Microsoft, Adweek and Universal Music Group.
Tuesday's announcement comes after a year of steady growth for Maestro. The company said in a statement that revenue tripled in 2020. In the past six months, its team has grown five times over.
And since May, when the company launched its monetization features, creators on the platform have secured "millions of dollars."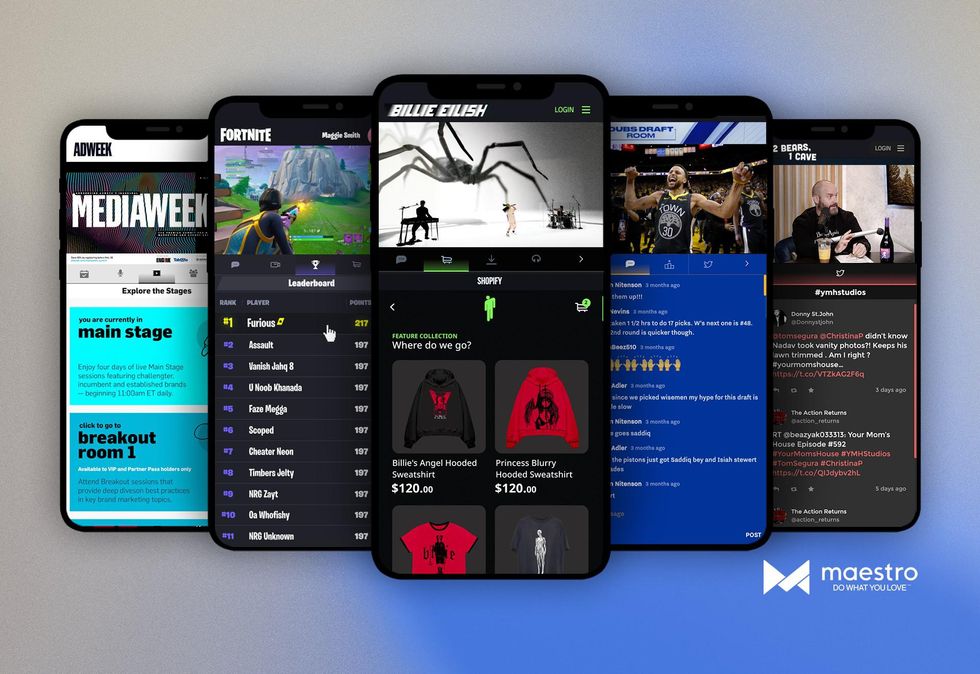 Maestro's interactive video platform lets creators make money from ticket sales, subscriptions and even streamed ecommerce events.
Especially during COVID-19, platforms like Maestro have opened up new streams of business for celebrities. Music streaming companies like Wave, Mandolin, Veeps and Looped Live have become more attractive to investors as creators find new ways to tour virtually. But it's unclear whether these sites will hold onto viewers post-pandemic.

"Maestro gives artists greater flexibility and control to build the most engaging and customized events for their fans, allowing creators at any stage of their career to put together a world class live stream event," Sony Music Entertainment's Dennis Krooker said in a press release.
"We serve the creator as a partner in their journey and the achievement of their dreams," founder and CEO Ari Evans added.
The Series B bumps Maestro's total funding to $22 million. NetEase, Acronym Venture Capital and Michael and Amy Morhaime, former executives at Blizzard, contributed to the round.
A list of existing investors — SeventySix Capital, The Strand Partners, Stadia Ventures, Hersh Interactive Group, and Transcend Fund, and early Zoom employees Richard Gatchalian and Aaron Lewis — also participated.