avatar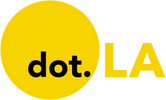 Get in the KNOW  
  on LA Startups & Tech  
X
avatar
Calvin Harris concert
I'm watching DJ Calvin Harris appear in avatar-form on a six-inch phone screen propped up against my laptop screen on my desk. In a weak attempt to foster the correct vibe for a virtual EDM show, I turned off all the other lights in my room, leaving only my two screens to set the room aglow. Still, rave vibes are difficult to reproduce considering it's Friday at noon and I'm strictly under the influence of three cups of coffee.
Swiveling in my desk chair as an animated Harris begins to turn digital discs, I settle in for what promises to be, for me, a new experience. The TikTok LIVE concert, courtesy of the virtual entertainment company Wave, isn't the first time TikTok has hosted an VR event. In 2020, the video-sharing app hosted The Weeknd in a virtual, livestreamed concert. Not to mention, that in the early days of the pandemic, a number of virtual concert startups thrived, with companies like Wave bringing artists like John Legend and Tinashe to the digital stage. But the return of live concerts hasn't killed their online alternative—just last year, MTV introduced a Metaverse performance category at the Video Music Awards.

Technically, Harris' show was conceived as a VR concert. People with a headset from Pico, a VR company owned by TikTok's parent company Bytedance only available in Europe and Asia, could see an immersive digital experience. For the rest of us though it was just our six-inch OLED screens.

Harris opened the show with his remix "C.U.B.A / You've Got the Love." His avatar, which inexplicably had glowing yellow eyes, never strayed from the virtual booth. Occasionally, it would raise its arms or clap, but that was the extent of the avatar's physical movements. Perhaps these moves work on a real stage, but in the Metaverse they are the visual equivalent of elevator music.
The crowd, which was situated in a circle around the booth, was slightly more enthusiastic. People—users tuning in from the Pico headsets—were depicted as figures with teardrop-shaped heads and long oval bodies. But without legs, the virtual audience just floated around while waving their skinny arms. As their hands moved, lines of neon lights trailed behind them in an obvious attempt to recreate the glow-in-the-dark vibe at most traditional EDM shows. Its clear that they were the prioritized viewers—in the middle of the song"Giant," Harris started shouting out people's usernames.
On TikTok, the action was all in the comments section. Some examples included:
"So lit."
"save ukraine"
"super cringe"
"Rave bae where you at"
And my personal favorite, "calvin harris is probably in sweats with a bag of cheetos next to him."
When Harris requested everyone put their hands in the air during the middle of "Blame," TikTok viewers responded by flooding the comments with a variety of hand emojis. The comments section also revealed some confusion over the livestream's general concept. As Harris performed "Outside," one user commented "PLZ WHAT IS THIS." Similar comments popped up throughout the stream, with TikTok viewers wondering how they could enter the virtual crowd and if this was a Roblox event.
The confusion was also evident by viewership—a livestream that started with 15,000 viewers had dropped to 11,000 viewers by the end of the 40-minute set.
Part of that drop in viewership may have been due to the low-quality of the stream. I can't speak to the VR experience, but people viewing from TikTok saw highly-pixelated, blurry graphics. Even if the effects had been sharp, it was clear there was no clear aesthetic for the show: On multiple occasions, the background had random fish or dolphins floating above the crowd. At times, Harris' avatar would be encompassed by sparkles.
In some ways, it makes sense for EDM to venture into this landscape—the genre is by definition the intersection of technology and music. But, for many EDM fans, half of the appeal is in the community aspect of the genre. People love the outfits and the dancing just as much as they love the music. To separate these features likely makes the set less appealing to anyone who isn't a die-hard Harris fan.
But maybe I was the problem. Perhaps if I'd fully committed to dressing up and dancing around my bedroom, it would have been easier to immerse myself in the show. But watching the set in sweatpants in my room on a Friday afternoon wasn't exactly what most people have in mind when they think "rave."
Harris wrapped the set with fan-favorite "Promises." Two large hands moved around him behind the DJ booth as his avatar invited the virtual audience to join him on stage. Like Casper the Friendly Ghost, the floating bodies migrated their way over to him. Green and blue lights followed as the avatars bopped around Harris's.
It was an anticlimactic end to a tedious set. But, for some viewers, it succeeded at least in setting the tone of the night. "Now i want to go to a party tonight," one user commented. I sincerely hope they get there.
dot.la
This is the web version of dot.LA's daily newsletter. Sign up to get the latest news on Southern California's tech, startup and venture capital scene.

Sedona Legge is a 5-foot-9 model with brown hair and blue eyes. She wears a size nine shoe. She has a 22-inch waist. And lately, she's everywhere: on the cover of Los Angeles magazine, sitting next to Snoop Dogg in Gucci's Love Parade ad campaign back in February. And as of this week, luxury brands will have the opportunity to choose whether they want to work with the real Legge or her photorealistic avatar.
Legge is one of 12 avatars debuted as part of Photogenics' metaverse division — the Los Angeles based art-driven model agency founded by former model Nicole Bordeaux and Smashbox co-founders Dean and David Factor. Per their website, the Photogenics Metaverse Division is soon to be the beating heart of the agency. None of their avatar talent are purely computer-generated, as they note "Avatars have a voice, a unique style, a direction, and a personality stemming from the real world which will keep these 'digital twins' alive and evolving."
The industry-wide push toward photorealistic avatars, virtual influencers and AI-generated human bodies to model clothing from fashion retailers has been slowly bubbling up ever since 2016 when Trevor McFedries co-founder of technology startup Brud created Lil Miquela—a CGI teenage Instagram model from Downey, California. Since then Lil Miquela has been featured with every celebrity from Bella Hadid to Millie Bobby Brown. She appeared on the cover of Highsnobiety in April 2018.
For luxury brands specifically, the introduction of photorealistic avatars means they won't have to spend so much of their budget on advertising. According to Gartner — the world's leading information technology research and advisory company — luxury brands in 2021 spent roughly 33 percent of advertising cost on digital marketing. That number is likely to increase as Gen Z and millennial luxury purchases outpace spending by Gen X and baby boomers.
In China, synthesized humans are already a booming industry. According to data from iiMedia Research, China's virtual idol industry was worth $487 million in 2020, an increase of 70 per cent year-on-year, and is forecast to top $875.9 million in 2021. To that end, in April, we reported that virtual avatar startup Genies announced a $150 million Series C funding round led by Silicon Valley private equity firm Silver Lake. And according to one estimate, the virtual human market size in China may reach $42.4 billion by 2030.
For ecommerce companies who spend around 3% to 5% of their annual gross merchandise value on photoshoots, avatars provide a novel solution to ballooning costs. ZMO.ai—a China-based startup that creates AI-generated human bodies to model clothing from fashion retailers—aims to bring that figure down to 1 percent, according to co-founder Roger Yin.
So how might working with a photorealistic avatar of a high-fashion model work?
Per our own reporting on Genies, creators will have "full ownership and commercialization rights" of their Genie avatar creations, according to the company, and collects a 5 percent transaction fee each time an avatar NFT is sold. But photorealistic avatars are a bit of a different beast.
According to Vogue, brands would pay to license out the avatar models for metaverse campaigns for a given period of time. "Photogenics transfers an NFT with a built-in burn period, at the end of which the proof of license expires," per their report. "The client license agreement specifies rates and usage, however, Photogenics has not disclosed how profits will be split, or how models will be paid, only that the division is a partnership between all parties and may depend on the project."
As for what this spells for the models themselves, it's tough to say. Photogenics told Forbes that, "Avatar remuneration rates are similar to those of IRL models depending on the project and usage." But of course there's little stopping brands from creating or requesting synthetic, photorealistic avatars based on a confluence of varying human personalities that require no such profit share with IRL models. Lil Miquela is, after all, not based on any one specific human being. In other words, as is the case with so much metaverse accoutrement, the only way to know what this brave new world of photorealistic avatars has in store, is to just wait and see.— Andrew Fiouzi

--
The sponsor of today's newsletter is Fenwick, one of the world's top law firms focused on technology and life sciences, including leading games, digital media, entertainment, blockchain and NFT practices. Attorneys in Fenwick's Santa Monica office and nationwide represent more than 1,000 greater Los Angeles-based startups, established companies and venture capital investors in corporate, IP, litigation, regulatory and tax matters.
Screenshot from Instagram
Almost as soon as it was announced, L.A.-based Capitol Records ended its partnership with FN Meka creator Factory New.
Meka is a virtual rapper that has racked up more than 220,000 Instagram followers and over 10 million followers on its TikTok. His social accounts features music and occasional depictions of police brutality and posts CGI videos highlighting a fictional lifestyle that includes private jets and absurdly tricked-out luxury cars.
Social media backlash accused the character's creators of spreading negative stereotypes and exploiting the real-life rapper Kyle the Hooligan, whose voice was used as the basis for Meka.
The controversy was embarrassing for Capitol Records and for Factory New, a "virtual influencer" music promotion company that creates and promotes virtual entertainers. Factory New, which also used Meka's TikTok to shill NFTs, was launched in 2020 by music executive Anthony Martini and Brandon Le.
The catalyst that prompted close scrutiny of FN Meka and its creators was an Instagram post on Meka's now-private account depicting a police officer beating the green-haired character on a jail cell floor. A screenshot of the image went viral on Twitter. Capitol quickly backed out of the deal.
\u201cNothing shocks me anymore\u201d

— Ahmed/The Ears \ud83c\uddf8\ud83c\uddf4 (@Ahmed/The Ears \ud83c\uddf8\ud83c\uddf4) 1661229483
Industry Blackout—an organization that describes itself as a "unified body of black people in the industry committed to changing the community"—called the rapper a "digital effigy" and "careless abomination." In a statement posted on Twitter, Industry Blackout added that it found "fault in the lack of awareness in how offensive this caricature is."
Meka was "a direct insult to the Black community and our culture," the statement read, in addition to being "an amalgamation of gross stereotypes" and "appropriative mannerisms."
On Sunday, Kyle the Hooligan, the artist who provided Meka's voice and helped write music for the character, told TMZ Hip Hop that he was done with Factory New.
The rapper said he'd decided to cut ties because he gave the character a voice and had a role in writing the character's music after the company promised him equity—but according to Andrew Orcutt, Kyle's legal rep, his client has not "received any formal offer for compensation."
Though he helped create Factory New, Anthony Martini—an ex-hardcore singer turned music executive—also stepped away. In a statement published by Stereogum, Martini insisted that Meka's "vocals have always been written and performed by humans, which in this case, have been black voices–to be clear." He went on to say "virtual characters have the potential to be a true equalizer and the next frontier in representation in the arts," and "virtual avatars can and should enable MORE artists to have a platform, not fewer."
For its part, Capitol Records apologized, telling The Hollywood Reporter that they offered their "deepest apologies to the Black community for our insensitivity in signing this project without asking enough questions about equity and the creative process behind it. We thank those who have reached out to us with constructive feedback in the past couple of days—your input was invaluable as we came to the decision to end our association with the project."
AI-created characters and music aren't new, and some have been notably successful. Miquela, AKA @lilmiquela, was created in 2016 by Los Angeles-based startup Brud and quickly embraced by the fashion world. By 2018, Miquela was listed among TIME magazine's "25 Most Influential People on the Internet." The character has become an Instagram fashion influencer with over three million followers.
Lil Miquela was a bellwether of things to come in AI and virtual characters. There's now an entire class of Virtual YouTubers or VTubers—entertainers that exist as computer-generated avatars created by various combinations of motion capture and sometimes artificial intelligence.
But if the saga of FN Meka proves one thing, it's that virtual characters present a kind of Wild West of new ethical considerations. It's an exciting and still-new frontier, but with each project, there's always a chance that the creator's intentions won't align with the creation's impact.