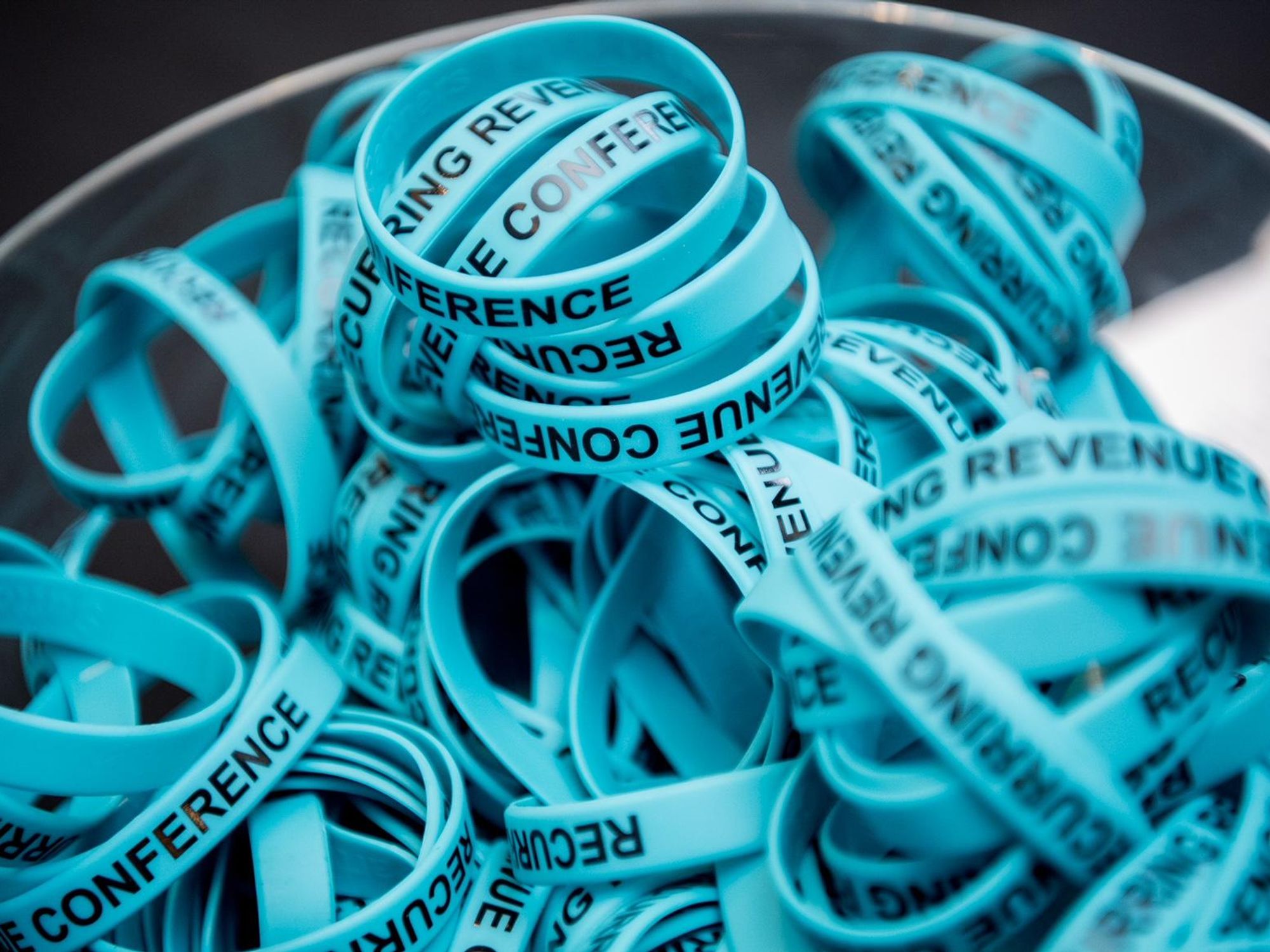 SoCal SaaS is Back With Recurring Revenue Conference
Jun 06 2022
Sutton Capital Partners' annual Recurring Revenue Conference returns June 23rd, offering for the first time a hybrid model for in-person and virtual access to the subscription economy-focused event at the Hilton Los Angeles in Culver City.
---
"Most people don't think of SaaS as sexy," said conference co-founder Nancy Hammerman. "Maybe it's crazy, but we thought otherwise." Along with Peter Cowen, Hammerman founded the technology investment banking firm Sutton Capital Partners, which specializes in selling and raising capital for founder-based fintech and SaaS (software-as-a-service) companies.
In 2015, they hosted the first annual Recurring Revenue Conference at the Luxe Summit Sunset Boulevard, which grew to over 700 attendees before the pandemic in 2020 halted live events.

Few other industries have weathered the storm of COVID-19 better than the tech industry, and within even that competitive space, SaaS companies saw a boom growth period as customers found themselves in need of accelerated technology to enhance remote working and distributed teams. It was rare to find a company that made it through the pandemic without SaaS digital collaboration platforms like Zoom, Gmail or Slack.
For a host of reasons, the Southern California tech community particularly benefited from the recent uptick in working from home. Aided by a large influx of new and larger VC funds, successes grew exponentially in sales, with several local startups reached IPOs or large equity rounds.
"It's really about the new strategies, tactics and increasing level of sophistication subscription companies need to survive," Cowen told dot.LA about the conference. "It's what makes this year truly exciting."
"The past couple of years have seen a marked increase in funding, bringing greater competition through virtually all sectors," he added, pointing to companies like ServiceTitan, Appetize, ZipRecruiter, ReCharge, Snap Raise! and Bambee as examples.Not to be underestimated is the sheer scale of the number of smaller companies in SoCal that started or exploded in the past two years; it's now the nation's third-densest region for funded companies.
This year's hybrid attendance model will allow people from all over the country access to top thought-leaders in the subscription economy, providing networking opportunities that previously have only been available to locals. Since 2015, the conference has featured panels and keynotes from such luminaries as ZipRecruiter founder and CEO Ian Siegel, Snap's Justin Sternberg, Nextbite founder Alex Cantor, Blackline's Therese Tucker and "Predictable Revenue" author Aaron Ross.
The theme of this year's Conference is "Deep Customer Engagement." The morning's keynote speaker is Nick Mehta, founder of Gainsight, the leader in analyzing customer engagement and deploying strategies to improve engagement.
The afternoon keynote from dot.LA's Spencer Rascoff will touch on SoCal's rapid rise to prominence.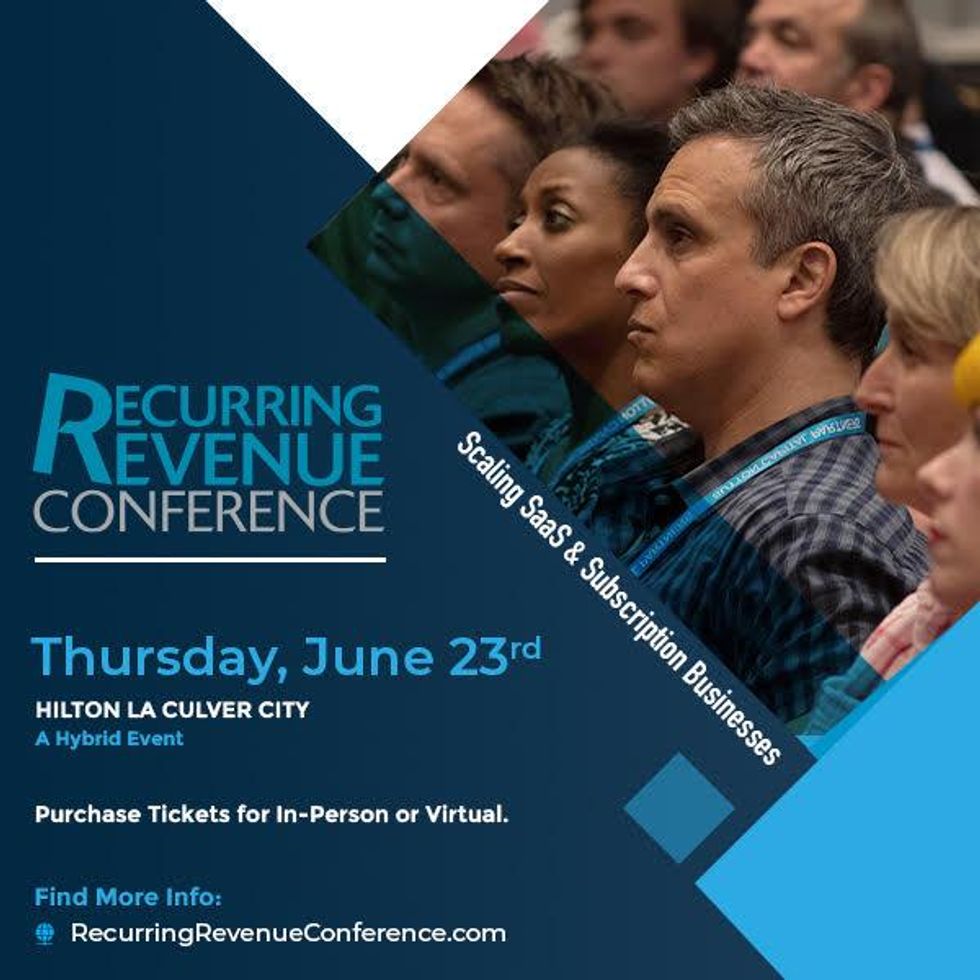 The Recurring Revenue Conference returns June 23rd. (Photo via Sutton Capital)
"We are particularly excited to have Spencer, given his experience in co-founding Zillow, more recently Pacaso and his active seed investing. He is at the pulse of the market and can impart insights to entrepreneurs plus discuss the rapid changes in the marketplace" Cowen told dot.LA.

"Each year, we feature a special panel 'Recurring Revenue Rockstars: Hidden Gems that Might Surprise You,' featuring our region's next generation of breakout companies," Hammerman told dot.LA. "Over a dozen previous rockstars have received major funding or been sold."
"We pride ourselves on creating great and relevant content for the local tech community," she added. This year's panel includes one on analytics, one on fintech, another on winning the talent war and a VC panel called 'Meet the Money," featuring panelists like TX Zhou of Fika Ventures, Minnie Ingersoll of TenOneTen, and Alex Rubalcava of Stage Venture Partners.The event's full agenda can be found here.
The quality of the panels themselves aside, perhaps the most significant reason people attend the Recurring Revenue Conference remains the opportunity to network and reconnect with others in the community. After a two-year hiatus, the Sutton Capital Partners team are looking forward to seeing everyone back together again and connecting with many new innovators who are helping make SaaS one of the most exciting—and dare we say—sexy sectors of emerging technology.
Venue information:Hilton Los Angeles Culver City
For tickets and info: Recurring Revenue Conference
Enter Promo Code: DOTLA229 and save over $200 for Dot.La Readers (limited availability).