layoffs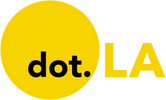 Get in the KNOW
on LA Startups & Tech
X
layoffs
Netflix is laying off roughly 150 people after the streaming giant lost subscribers last quarter.
In a statement to dot.LA, a Netflix spokesperson said the company's slowing revenue growth means it must rein in its costs.
"So sadly, we are letting around 150 employees go today, mostly U.S.-based," the spokesperson said. "These changes are primarily driven by business needs rather than individual performance, which makes them especially tough as none of us want to say goodbye to such great colleagues. We're working hard to support them through this very difficult transition."
The job cuts amount to 2% of the company's workforce, according to the Hollywood Reporter. The streaming giant is eliminating 70 roles in its animation division, and cutting contractor jobs in social media and publishing channels, THR reported, citing a company memo. Affected employees are expected to receive severance packages starting at four months.
The layoffs come just a few weeks after Netflix laid off about 25 people in its marketing division, including at its editorial website Tudum.
Netflix shares have cratered since the streaming platform reported that it lost 200,000 subscribers during the first quarter—the first time the company shed customers in more than a decade. The company also expects to lose 2 million more in the current second quarter. The streamer blamed increased competition, password sharing and the war in Ukraine, among other issues.
During the earnings call in April, Netflix CFO warned that over the next two years, "we're kind of operating to roughly that operating margin, which does mean that we're pulling back on some of our spend growth across both content and noncontent spend."
From Your Site Articles
Related Articles Around the Web
Image courtesy of Netflix
This is the web version of dot.LA's daily newsletter. Sign up to get the latest news on Southern California's tech, startup and venture capital scene.
It's been a dreadful few weeks for journalists who took jobs at streaming services.

First, there was the sudden demise of CNN+, which shuttered less than a month after its launch. The cable network's parent company, the newly merged Warner Bros. Discovery, quickly killed CNN+ after an exceptionally poor start.
Now Netflix—reeling from its disastrous first-quarter earnings—has reportedly laid off roughly 25 people in marketing, including at least 10 from its onomatopoeia-named editorial site, Tudum. Netflix showed many of Tudum's staff of writers and former journalists the door just five months after launching the site, an online fan page that published promotional articles about Netflix movies and shows. The streaming giant had poached entertainment journalists from big-name lifestyle sites and magazines to staff the vertical.
In both cases, deep-pocketed media giants lured journalists to launch a project, only to pull the rug out from under them in mere months. But the Tudum dump seems especially cruel since Netflix apparently pitched the jobs as high-paying and stable in a notoriously volatile industry. More than 6,150 U.S. journalists have lost their jobs during the pandemic, according to the Columbia Journalism Review.
"Aggressively courting journalists (esp [people of color]). Throwing money at us. Telling us this is gonna be different and stable. We'll be set up for success," Alex Zaragoza, one of the laid-off Tudum workers, tweeted after her dismissal.
Tudum staffers may have been tu-doomed from the start; the site launched without much promotion or even basic features like author pages, former workers told The Daily Beast. Like those at CNN+, Tudum's workers didn't get much runway to prove they could succeed—though Tudum itself is not shutting down.
A Netflix spokesperson said Tudum remains an important priority for the company. But for now, it appears that sustainable jobs in online media remain elusive—even at tech titans like Netflix. — Christian Hetrick

Image from Wikimedia Commons
Sign up for dot.LA's daily newsletter for the latest news on Southern California's tech, startup and venture capital scene.
Virgin Hyperloop has laid off roughly half of its staff as it pivots its high-speed vacuum train technology away from passenger transportation and toward shipping freight due to regulatory and supply chain issues.
The Los Angeles-based company confirmed to the Financial Times this week that it had laid off 111 people, with the job cuts meant to allow it "to respond in a more agile and nimble way and in a more cost-efficient manner" as it shifts its focus from passengers to cargo, according to a company spokesperson. The spokesperson added that "global supply chain issues" and "changes due to COVID" had driven that shift.

"Virgin Hyperloop as a company is responding to strong customer demand for a cargo-based hyperloop system and is focusing its resources on delivering this product," the company said in a subsequent statement to the BBC—though adding that its long-term vision still involved "address[ing] passenger mobility."
DP World, the Dubai-based logistics company that holds a majority stake in Virgin Hyperloop, told the FT that prioritizing cargo over passengers reduces the company's operating risks and regulatory burdens. "It's abundantly clear that potential customers are interested in cargo, while passenger is somewhat farther away," DP World said. "Focusing on pallets is easier to do—there is less risk for passengers and less of a regulatory process."
DP World added that Virgin is in talks with at least 15 potential customers interested in a cargo-only hyperloop transportation system—including a project spearheaded by the Saudi Arabian government that would link the port city of Jeddah with the capital city of Riyadh.
Virgin Hyperloop did not immediately respond to dot.LA's requests for comment.
The news appears to quash, for the time being, Virgin Hyperloop's futuristic designs on transporting people
from Los Angeles to San Francisco in only 45 minutes
, and is also a blow to
federal efforts exploring hyperloop technology
. The concept of super-fast vacuum trains
dates back hundreds of years
, and was revived and popularized by Tesla CEO Elon Musk
in a 2013 white paper
.
From Your Site Articles
Related Articles Around the Web