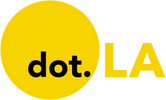 Get in the KNOW  
  on LA Startups & Tech  
X

Photo by LinkedIn Sales Navigator on Unsplash
Text Message Marketing Startup Emotive Lays Off 18% of Staff
Samson Amore
Samson Amore is a reporter for dot.LA. He previously covered technology and entertainment for TheWrap and reported on the SoCal startup scene for the Los Angeles Business Journal. Send tips or pitches to samsonamore@dot.la and find him on Twitter at @Samsonamore. Pronouns: he/him
05:19 PM | July 07, 2022
Marketing startup Emotive laid off 30 people this week as the outlook on the economy continues to sour.
CEO Brian Zatulove said that 18% of the Sawtelle-based company's roughly 167-strong workforce was cut, adding in an email statement that the layoffs are part of a larger plan to generate lasting revenue.
---
"Over the last three years, software investors have favored growth over profitability. Given the shift over the last 6 months amid the drawdown in public [software-as-a-service] valuations, we made the decision to get on a path to profitability," Zatulove said. "Despite all of this, we think it's critical for the business to have a clear path to becoming profitable, with infinite runway, given the uncertain economic climate & future [and] we are now on that path" following layoffs."
Zatulove didn't immediately clarify which positions in the company had been cut.
Two former Emotive staffers posted about their job losses on LinkedIn, including a one-time, L.A.-based senior technical recruiter who'd started working there last January and an ex-customer onboarding specialist who'd worked there for roughly a year. The two didn't return requests for comment.
Emotive is now at least the second SMS marketing company in Los Angeles to undergo layoffs in recent months. The other was Voyage, which laid off roughly 10% of its staff in June. Still, Zatulove pushed back on the idea that the layoffs at Emotive had anything to do with a larger market trends.
While he acknowledged software stocks are taking a beating, Zatulove said, "our decision to reduce actually has nothing to do with any broader ecommerce trends. Consumer spending is still healthy from what we're seeing."
Emotive's core product is a marketing platform that uses artificial intelligence and human analysis to reach out to customers who use Shopify and other ecommerce sites by text, encouraging them to buy products. The business is looking to expand into other areas as well. It launched a conversational advertising platform called Emotive Ads this year and is working on a tool that allows shoppers to make payments through SMS.
"In terms of where we are headed, nothing changes strategically," Zatulove told dot.LA. "We're going to keep investing there alongside the core SMS product," adding that "the business has grown 3x over the last 24 months. We're coming off a strong quarter."
In February 2021, the company raised a $50 million Series B funding round. Zatulove said the company's raised $103 million since its 2018 launch, which breaks down to $78 million in equity and $25 million in debt.
In announcing the raise last year, Emotive said its plans were to use part of that funding to triple its workforce and opened satellite offices in Boston and Atlanta.
"In our view, the best-positioned companies in any broader downturn are the profitable ones. The ones that own their destiny," Zatulove said. "We've positioned ourselves financially to control our destiny and be secure throughout this uncertain time in history."
This is a developing story. Have a tip? Contact Samson Amore at samsonamore@dot.LA or on Signal at (401).287.5543.
Samson Amore
Samson Amore is a reporter for dot.LA. He previously covered technology and entertainment for TheWrap and reported on the SoCal startup scene for the Los Angeles Business Journal. Send tips or pitches to samsonamore@dot.la and find him on Twitter at @Samsonamore. Pronouns: he/him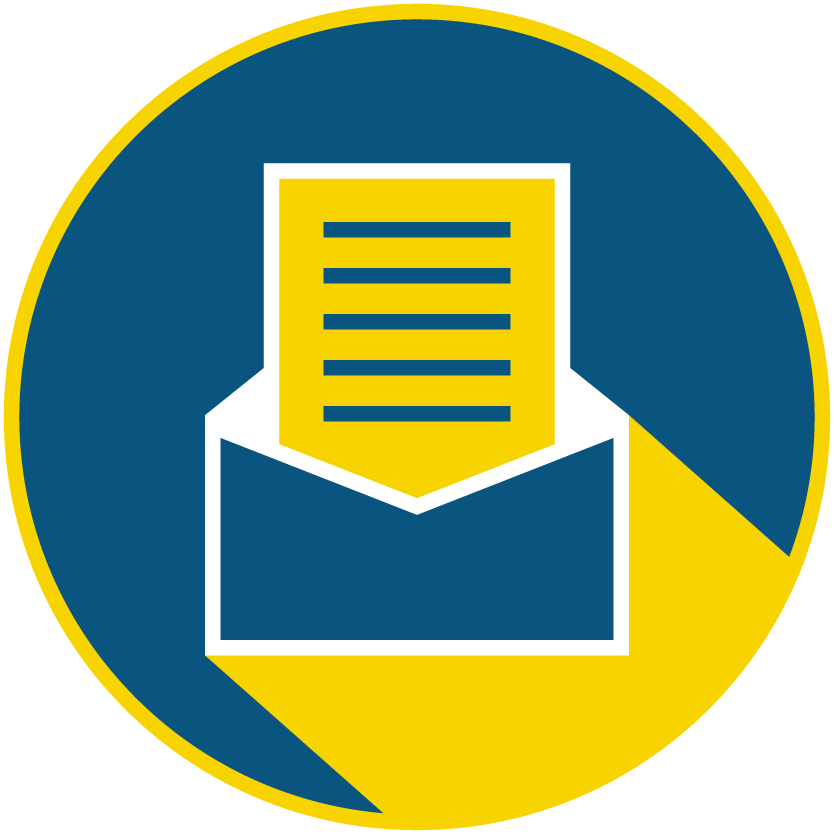 Subscribe to our newsletter to catch every headline.
05:00 AM | January 31, 2022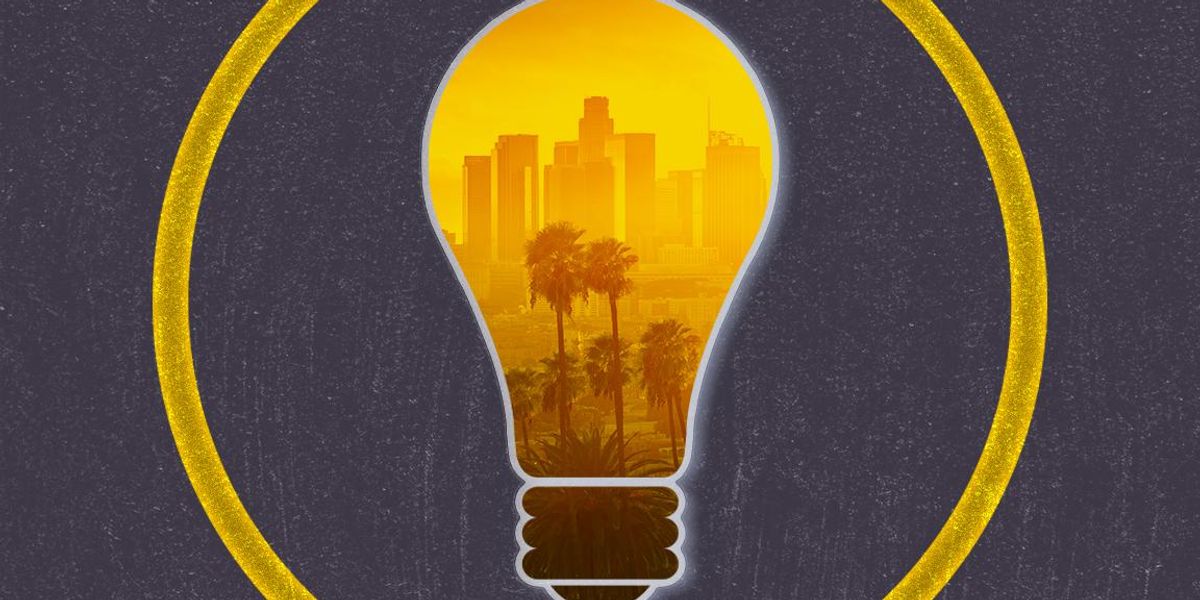 Illustration by Ian Hurley
In Los Angeles—like the startup environment at large—venture funding and valuations skyrocketed in 2021, even as the coronavirus pandemic continued to surge and supply chain issues rattled the economy. The result was a startup ecosystem that continued to build on its momentum, with no shortage of companies raising private capital at billion-dollar-plus unicorn valuations.

In order to gauge the local startup scene and who's leading the proverbial pack, we asked more than 30 leading L.A.-based investors for their take on the hottest firms in the region. They responded with more than two dozen venture-backed companies; three startups, in particular, rose above the rest as repeat nominees, while we've organized the rest by their amount of capital raised as of January, according to data from PitchBook. (We also asked VCs not to pick any of their own portfolio companies, and vetted the list to ensure they stuck to that rule.)
Without further ado, here are the 26 L.A. startups that VCs have their eyes on in 2022.
Harri Weber
Harri is dot.LA's senior finance reporter. She previously worked for Gizmodo, Fast Company, VentureBeat and Flipboard. Find her on Twitter and send tips on L.A. startups and venture capital to harrison@dot.la.
05:31 PM | August 01, 2022
Image courtesy Arkive
Historical documents, records and important artifacts are sometimes locked away in vaults (until a museum or library wants to showcase them), and under restricted access. Thomas McLeod believes that these artifacts hold great value and have the potential to impact communities, so he founded Arkive, the first decentralized, physical museum.
The inspiration for Arkive came from McLeod's previous company, Omni, a physical storage company acquired by Coinbase in 2019.
"We thought it would always be like utility items and we started getting full sneaker collections, vintage posters, records, comic books that were valuable and we kind of had a panic attack," McLeod told dot.LA. "The business [Omni] was built around storing bikes, and you can't put a vintage record next to a dirt bike. They just don't store in the same manner."
McLeod was fascinated by the items and collections that came through the door. To him, it felt like browsing a museum of curated items that everyday people collect.
That's when McLeod knew he was onto something.
McLeod has built startups before. Past projects included Pagelime, acquired in 2015 by SurrealCMS, and in 2012 LolConnect was acquired by Tencent.
The items in Arkive's collections are hand-selected by members who vote on what items they want to acquire. The organization currently has 300 active users, and there are hundreds on the waiting list. McLeod confirmed to dot.LA that they will increase the number of members admitted to 50 people each week with plans to cap admissions at 1,000 for the first phase. He added that while membership is free today, that will likely change in the future.
People interested in becoming members must apply on Arkive's website, where they will answer individual questions about their interests and occupations.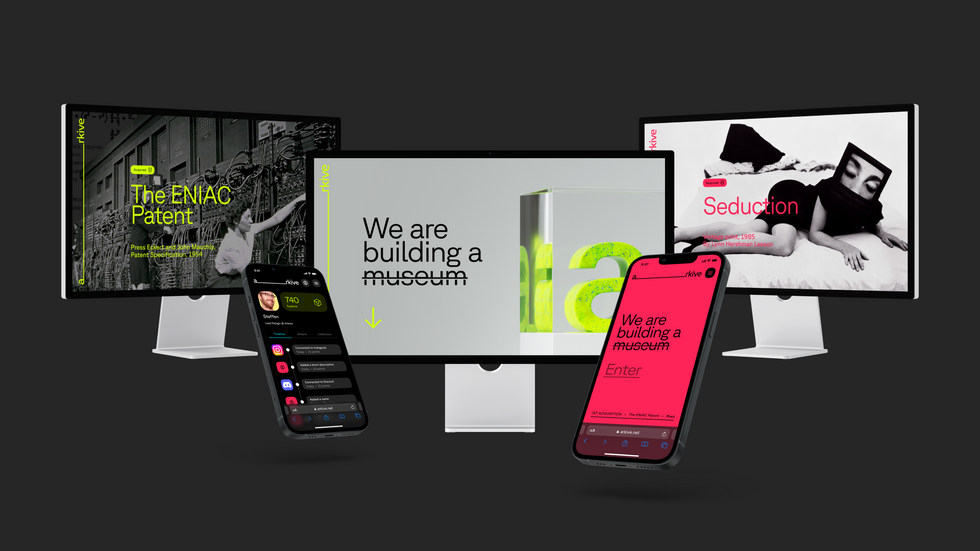 Arkive's physical, blockchain-inspired museum is coming to Santa Monica. Courtesy of Arkive
Just as museums have a lobby, Arkive has its "atrium." In this space, every member enters and registers their cryptocurrency wallets. Once registration is complete, members can vote on the blockchain for the artifact or piece of art they want Arkive to acquire. Prior to voting, to ensure they are well informed, members will have the opportunity to learn about each artifact from the artist, the gallery or the collector who previously held the item.
Since there is a surplus of artifacts around the world, Arkive's team of curators handpick options that are relevant to the current theme: "When Technology Was a Game Changer." While each round of voting is different, McLeod said the voting window for members usually lasts five days (M-F).
Arkive has acquired two items since coming out of stealth mode, the first one being the original patent for the ENIAC – known as the world's first programmable, electronic general-purpose computer. In addition to ENIAC's patent, members also voted to acquire Seduction (1985), a vintage print by Lynn Hershman Leeson, which will be part of Arkive's first public exhibition at the Art Basel Miami Beach in December 2022. Once items are acquired, they will be loaned to museums or galleries to be placed on display for the public to enjoy—at locations Arkive members believe have the most significant cultural impact.
"For instance, the ENIAC patent, we would love it if it lived at the Computer History Museum in San Mateo. If we acquired a Frida Kahlo, we would love it if it was in Mexico City or somewhere that mattered to her art or the family that she was a part of," McLeod said.
The Santa Monica-based startup announced last week that it raised $9.7 million in a seed funding round led by Offline and TCG Crypto. Other participants included NFX, Freestyle Capital, Coinbase Ventures, Not Boring Capital, Precursor, Chainforest, Coil, Julia Lipton, Joe McCann, Chris Cantino, Marty Bell and Paul Veradittakit.
"People who committed were all the way in and did not hesitate to support and be a part of the journey," McLeod said. "It got us the right people that are in it for the long haul and really care about not just the business but the potential cultural impact that it could have. So having the right investors to me is more important than just money."
Some of the funding will be allocated towards expanding the team, but a majority of the capital raised will go into acquiring more artifacts. McLeod said Arkive has three more acquisitions lined up in the next three months, but the eventual goal is to acquire two pieces a month.
Correction: An earlier version of this piece misspelled Thomas McLeod's last name.
Decerry Donato
Decerry Donato is dot.LA's Editorial Fellow. Prior to that, she was an editorial intern at the company. Decerry received her bachelor's degree in literary journalism from the University of California, Irvine. She continues to write stories to inform the community about issues or events that take place in the L.A. area. On the weekends, she can be found hiking in the Angeles National forest or sifting through racks at your local thrift store.