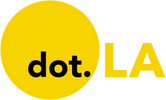 Get in the KNOW  
  on LA Startups & Tech  
X
Photo by LinkedIn Sales Navigator on Unsplash
Text Message Marketing Startup Emotive Lays Off 18% of Staff
Samson Amore
Samson Amore is a reporter for dot.LA. He holds a degree in journalism from Emerson College. Send tips or pitches to samsonamore@dot.la and find him on Twitter @Samsonamore.
05:19 PM | July 07, 2022
Marketing startup Emotive laid off 30 people this week as the outlook on the economy continues to sour.
CEO Brian Zatulove said that 18% of the Sawtelle-based company's roughly 167-strong workforce was cut, adding in an email statement that the layoffs are part of a larger plan to generate lasting revenue.
---
"Over the last three years, software investors have favored growth over profitability. Given the shift over the last 6 months amid the drawdown in public [software-as-a-service] valuations, we made the decision to get on a path to profitability," Zatulove said. "Despite all of this, we think it's critical for the business to have a clear path to becoming profitable, with infinite runway, given the uncertain economic climate & future [and] we are now on that path" following layoffs."
Zatulove didn't immediately clarify which positions in the company had been cut.
Two former Emotive staffers posted about their job losses on LinkedIn, including a one-time, L.A.-based senior technical recruiter who'd started working there last January and an ex-customer onboarding specialist who'd worked there for roughly a year. The two didn't return requests for comment.
Emotive is now at least the second SMS marketing company in Los Angeles to undergo layoffs in recent months. The other was Voyage, which laid off roughly 10% of its staff in June. Still, Zatulove pushed back on the idea that the layoffs at Emotive had anything to do with a larger market trends.
While he acknowledged software stocks are taking a beating, Zatulove said, "our decision to reduce actually has nothing to do with any broader ecommerce trends. Consumer spending is still healthy from what we're seeing."
Emotive's core product is a marketing platform that uses artificial intelligence and human analysis to reach out to customers who use Shopify and other ecommerce sites by text, encouraging them to buy products. The business is looking to expand into other areas as well. It launched a conversational advertising platform called Emotive Ads this year and is working on a tool that allows shoppers to make payments through SMS.
"In terms of where we are headed, nothing changes strategically," Zatulove told dot.LA. "We're going to keep investing there alongside the core SMS product," adding that "the business has grown 3x over the last 24 months. We're coming off a strong quarter."
In February 2021, the company raised a $50 million Series B funding round. Zatulove said the company's raised $103 million since its 2018 launch, which breaks down to $78 million in equity and $25 million in debt.
In announcing the raise last year, Emotive said its plans were to use part of that funding to triple its workforce and opened satellite offices in Boston and Atlanta.
"In our view, the best-positioned companies in any broader downturn are the profitable ones. The ones that own their destiny," Zatulove said. "We've positioned ourselves financially to control our destiny and be secure throughout this uncertain time in history."
This is a developing story. Have a tip? Contact Samson Amore at samsonamore@dot.LA or on Signal at (401).287.5543.
Samson Amore
Samson Amore is a reporter for dot.LA. He holds a degree in journalism from Emerson College. Send tips or pitches to samsonamore@dot.la and find him on Twitter @Samsonamore.
https://twitter.com/samsonamore
samsonamore@dot.la
06:00 AM | December 12, 2022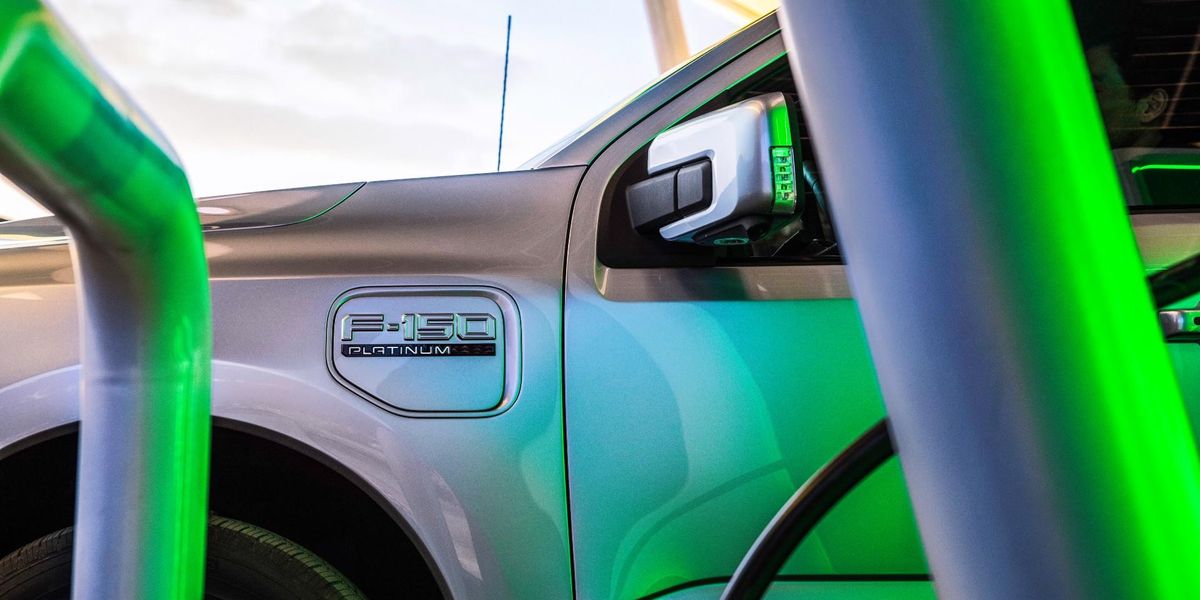 Photo courtesy of Ford
Pacific Gas and Electric is in the midst of enrolling customers into an ambitious new pilot program that seeks to use electric car vehicles as a means of powering daily life and stabilizing the grid.
The "Vehicle to Everything" pilot envisions a future in which automobiles not only draw their power from the electrical grid but can also strategically add electricity back in when demand is high — and generate some money for their owners along the way.
The concept of bidirectional energy flow using EV batteries isn't new, and dot.LA has covered various vehicle-to-grid endeavors in the past. But having a utility company as large as PG&E onboard could begin to transform the idea into a reality.
Though the program's website has been live for a few weeks, PG&E officially began to invite customers to pre-enroll starting on December 6th. The pilot has space for 1,000 residential customers and 200 commercial customers. PG&E isn't releasing the numbers for how many people have signed up so far, but Paul Doherty, a communications architect at the company, says he expects the enrollment period to take several months, stretching into Q1 2023.
On the residential side, customers can receive financial incentives up to $2,500 just for enrolling in the pilot. That money, says Doherty, goes towards the cost of installing a bidirectional charger at the customer's residence. The cost of installation varies according to the specifications of the residence, but Doherty says it's unlikely that $2,500 will cover the full cost for most users, though it may come close, with most installations ranging in the low thousands.
But there's more money to be had as well. Once the bidirectional charger is installed, customers can not only use the electricity to power their homes but also begin selling electricity back to the grid during flex alerts. Southern California residents may remember back in September when the electric grid was pushed to its breaking point thanks to an historic heatwave. During such events–or any other disaster that strains the system–customers can plug their vehicle in, discharge the battery and get paid.
Doherty says that users can expect to make between $10 and $50 per flex alert depending on how severe the event is and how much of their battery they're willing to discharge. That might not seem like a huge sum, but the pilot program is slated to last two years. Meaning that if California averages 10 flex alerts per year like in 2022, customers could make $1,000. That could be enough to offset the rest of the bidirectional charger installation or provide another income stream. Not to mention, help stabilize our beleaguered grid.
There is one gigantic catch, however. PG&E has to test and validate any bi-directional charger before it can be added into the program. So far, the only approved hardware is Ford's Charge Station Pro, meaning only one vehicle–the F-150 Lightning–can participate in the program. That should change soon as the utility company tests additional hardware from other brands. Doherty says they're expecting to add the Nissan LEAF, Hyundai's IONIQ 5, the KIA EV6 and others soon since it's just a matter of testing and integrating those chargers into the program.
One name notably absent from that list is Tesla. So far, the country's largest EV presence hasn't announced concrete plans for bidirectional charging, meaning there's no way for Tesla owners to participate in the pilot.
"We hope they come to the table as soon as possible," says Doherty. "That would be a game changer."
The commercial side of the pilot looks similar to the residential. Businesses receive cash incentives upfront to help offset the cost of installing bidirectional charger and then get paid for their contribution to stabilizing the grid in times of duress. PG&E says electric school bus fleets, especially, represent attractive targets for this technology due to their large battery capacity, high peak power needs, and predictable schedule–a strategy that mirrors what V2G pioneer Nuvve described to dot.LA back in October.
If California's plan to transition all new car sales to electric by 2035 actually succeeds — which would require it to add nearly two million new EVs to state roads every year — that's two million rolling, high power batteries with the potential to power our homes, our jobs and the grid at large. Getting there will be a colossal undertaking, but PG&E's pilot should be a litmus test of sorts, assuming they can figure out how to get more vehicles than the Ford Lightning into the program.
David Shultz
David Shultz reports on clean technology and electric vehicles, among other industries, for dot.LA. His writing has appeared in The Atlantic, Outside, Nautilus and many other publications.
05:05 AM | March 22, 2023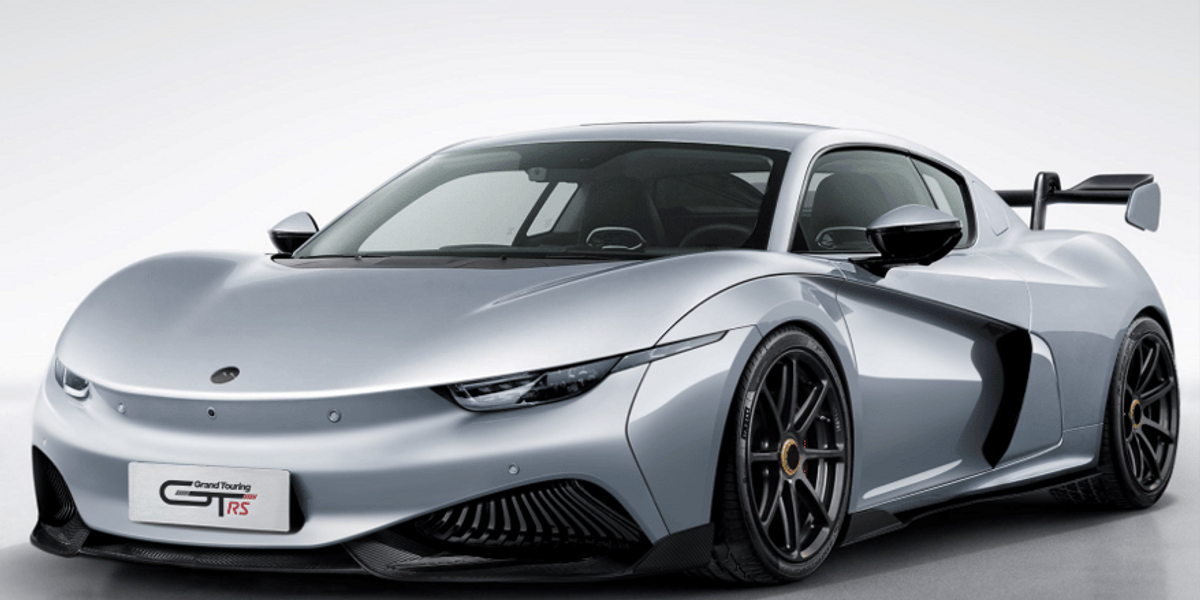 Image Courtesy of Mullen Automotive
Like a zombie from the grave, Mullen Automotive's electric sports car grift lives once more. Earlier this week, the Southern Californian company announced that it had resolved its contract disputes with Chinese manufacturer Qiantu and would begin to "re-design" and "re-engineer" the DragonFLY K50 platform for sale in the United States.
On the surface (or if you just read the press release) this would seem to be excellent news for the Californian EV startup. But the saga of the Mullen/Qiantu partnership is long, and in the context of their shared history, the deal's terms look considerably less favorable for Mullen.
Back in May 2019, after months of negotiations, Mullen entered into an agreement with Qiantu. As part of that deal, Mullen agreed to buy DragonFLY K50 "kits" from the Chinese manufacturer and assemble and resell them in the United States. A short time after the deal was inked, Mullen claimed it had signed the wrong version of the paperwork, according to court documents filed by Qiantu. Instead of simply correcting the error, the documents allege that Mullen tried to use the delay to renegotiate key parts of the deal. For reasons that are unclear, Qiantu agreed to come back to the table, and a second agreement was eventually drafted with essentially the same terms, but a different payment schedule. Mullen signed the agreement and initialed every page.
The documents allege, however, that Mullen's next move was to claim that it was again unaware of the very same revised payment schedule it had just worked to renegotiate. By August 31, 2019, Mullen had missed its very first payment to Qiantu. The Californian company would go on to default on the rest of its payments as well, despite continuing to advertise the K50 as "coming soon" on its website in subsequent months.
In October 2019, after missing its first two payments, Mullen filed a suit against Qiantu for breach of contract, again alleging that the Chinese manufacturer had sneaked in the details of the payment schedule without Mullen's knowledge.
This suit has now been settled.
Under the terms of the agreement, Mullen will pay Qiantu $6 million, plus warrants that allow the purchase of up to 75 million shares of MULN at 110% of the price of the common stock. These warrants are exerciseable for one year, starting in September 2023.
There's also an item that stipulates that Mullen pays an additional $2 million for "deliverable items under the IP Agreement," and another which mandates that Mullen pay Qiantu a royalty fee of $1,200 for each K-50 it manages to sell in the United States over the next five years. Finally, and perhaps worst of all for the Californian company, Mullen also agrees to buy "a certain number of vehicle kits every year from Qiantu."
Even without the vague promise to buy more vehicles from Qiantu, the math adds up to at least $8 million that Mullen will have to pay out, not including royalties. Mullen basically went to court, wound up with the same deal, and lost millions of dollars in the process.
Making this look even worse is the fact that the K-50 is now a three-year old car. While the car still looks great and boasts some pretty legitimate specs, Mullen will still need to make sure the K-50 complies with the standards and regulations in the United States—a process that is often incredibly expensive and time consuming. So far it's unclear how Mullen, a company that has never manufactured a production vehicle before, will tackle that challenge.
With how ragged things look from the outside, it's hard to even predict if Mullen will exist come September.


Update: This story has been corrected to provide a more accurate description of the financial terms of the settlement between Qiantu and Mullen.
David Shultz
David Shultz reports on clean technology and electric vehicles, among other industries, for dot.LA. His writing has appeared in The Atlantic, Outside, Nautilus and many other publications.