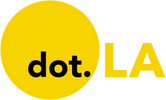 Get in the KNOW  
  on LA Startups & Tech  
X
Samson Amore
Samson Amore
Samson Amore is a reporter for dot.LA. He previously covered technology and entertainment for TheWrap and reported on the SoCal startup scene for the Los Angeles Business Journal. Send tips or pitches to samsonamore@dot.la and find him on Twitter at @Samsonamore. Pronouns: he/him
Netflix's early efforts to create a business out of mobile gaming are hitting a rough patch.
The company began offering mobile games based on its hit shows like "Stranger Things" or "The Queen's Gambit" last November. Since then it's had a difficult time getting its subscriber base to play the 26 titles currently available.
Less than 1% of Netflix's subscribers are playing its games, according to an Aug. 6 report from CNBC. That's based on data from Apptopia, a third-party site which tracks the usage and growth of mobile apps. According to Apptopia, Netflix games average 1.7 million daily active users. That might not sound shabby, but compared to the streamer's 221 million-strong subscriber base across the globe, it's peanuts.
Netflix declined to share daily active users statistics with dot.LA. According to mobile app tracking database Sensor Tower, Netflix's top two downloaded games are, predictably, both based on "Stranger Things."
"NETFLIX Stranger Things: 1984" had 600,000 downloads last month, Sensor Tower reports, while "Stranger Things 3: O Jogo" was downloaded a half million times. Sensor Tower reports Netflix's games saw 12 million downloads overall last month, but estimated most of those downloads only generated less than $5,000 in revenue.
Sensor Tower reported Netflix's mobile app revenue last month was $22 million; though it's crucial to note that includes its flagship Netflix streaming app, which likely accounts for the bulk of its app-based profits.
A large gap is noticeable when comparing Netflix's recent stats to some of the top local mobile game publishers that have been putting out games for over a decade, like Culver City's Jam City games or Scopely. Per Sensor Tower, all of Jam City's games were downloaded a total of 2 million times last month, but the company squeezed $21 million in revenue out of them. Scopely, meanwhile, had only 800,000 downloads in July—yet those brought in revenues of $54 million.
Perhaps the moral of the story for Netflix is less is more: Instead of pushing ahead with a wide-ranging slate of mobile games that can't capture audiences – crucially, audiences willing to pay for microtransactions that generate revenue from otherwise free phone games – it might find more success with a breakout hit or two that it can iterate on for generations, like Scopely's "Marvel Strike Force," which launched in 2018 and raked in an estimated $9 million alone in June thanks to its play-to-win mechanics.
That said, Netflix's vice president of games Mike Verdu said during a panel discussion in May that he plans to continue adding more games as part of the streamer's monthly subscription. Under Verdu's watch, Netflix will likely keep buying up gaming studios to acquire their content and development teams to push out more "original'' games that will then drive players back to the streamer's shows in-app.
As Verdu said at the same discussion, "We're not trying to convert you, we're not trying to monetize you—we're trying to give you joy and delight to create an experience that will get you to come back."
(Disclosure: Jam City and co-founder Josh Yguado are investors in dot.LA).
Six months after announcing bold plans to renovate the derelict Broadway Trade Center building, it appears metaverse startup Emcee won't turn the aging 1.1 million square-foot property into a "tech hub" any time soon.
The building is now headed towards foreclosure after the owner defaulted on a $221 million loan to retrofit it. This means we likely won't see the "Emcee Studio," a proposed multi-use space including a hotel, members-only rooftop pool, restaurant and coworking offices in the near future. The space will be boarded up and sold at a bankruptcy auction.
Emcee founder and CEO John Aghayan didn't respond to dot.LA's requests for comment.
"The owner was listening to ideas like [a] metaverse gaming hub but we all knew there [was] zero chance they were going to raise enough money to make the building habitable let alone be profitable," said one local real estate manager familiar with the deal who wished to remain anonymous for fear of damaging their business. "Nobody in their right mind would invest in that building in DTLA," the source added.
A brief history of the hulking, scaffolded building you've likely seen many times while traversing Downtown Los Angeles: The Beaux-Arts style property at 8th and Broadway was built in 1906 as Hamburger's Department Store, and later became the May Co. headquarters after it changed ownership in 1925. The May family vacated their department store in the mid-1980s, and since then it's become known as the Broadway Trade Center, existing in a state of limbo and increasing disrepair after being gutted two years ago. In 2014, New York-based real estate investment trust Waterbridge Capital bought the building for an estimated $130 million.
Waterbridge Capital is run by Joel Schreiber, one of the first investors in WeWork. He's running the building under a joint venture LLC called Broadbridge. In 2016 he secured a nearly $165 million loan on the property, and another loan worth $213 million in 2018. Still, after all these refinanced loans, no one was able to move in.
Waterbridge Capital is also reportedly in talks to buy the Union Bank Plaza office building Downtown for $155 million. The company didn't immediately reply to a request for comment.
A longtime L.A. broker who's been following developments on Broadway for decades and requested anonymity to avoid business conflicts speculated the Emcee announcement some months back could have been an ill-fated tactic to stave off the inevitable foreclosure when refinancing the loans was no longer an option.
"I hate to say it, but it sounded like some kind of cockamamie sham put together to find more time with the lender," the source said. They added that the foreclosure process could take up to 18 months, during which time the building will fall into even more disrepair and added they believed it's not even worth half of the total loan amount.
Now the question is, what to do with this behemoth of an empty building?
The same sources told me the city government could buy it back for pennies on the dollar now, but then it'd be on the hook for making it habitable – both brokers told dot.LA the elevators aren't even up to code, much less anything else. Also, it's got no parking lot, and parking's a critical need for any large-use building Downtown, those sources said.
"Housing is our critical need right now," the broker said. "But it's just too big of a challenge. There's no government agencies to do it [and] it's a monster floor plan."
Image courtesy of Bored & Hungry
The "crypto winter" might be rolling in, but the founders of Food Fighters Universe are staring the storm in the face and boldly claiming now is actually the time to double down on digital assets.
Food Fighters Universe, which bills itself as the first NFT-themed restaurant group, was started just four months ago by co-founders Andy Nguyen, COO Phillip Huynh and "chief megaphone" Kevin Seo.
The restaurant does still accept crypto, despite a recent Los Angeles Times article where a reporter described visiting the site and said staff weren't accepting Ethereum or ApeCoin, the cryptocurrency linked to Bored Apes. Nguyen and Seo told dot.LA the reporter just happened to visit the store when their systems were temporarily down for maintenance, and said they're still taking crypto as payment.
"It was timing and miscommunication," Seo claimed. "[The LA Times] happened to stop by when we were in NYC doing an activation with Bored & Hungry and we were accepting crypto payments in New York and there was a technical issue on the west coast we were unaware of."
"The best time to accept crypto is in a bear market, that's when you make your most money," said Nguyen, a restaurateur known best for his involvement in Los Angeles' Afters Ice Cream chain.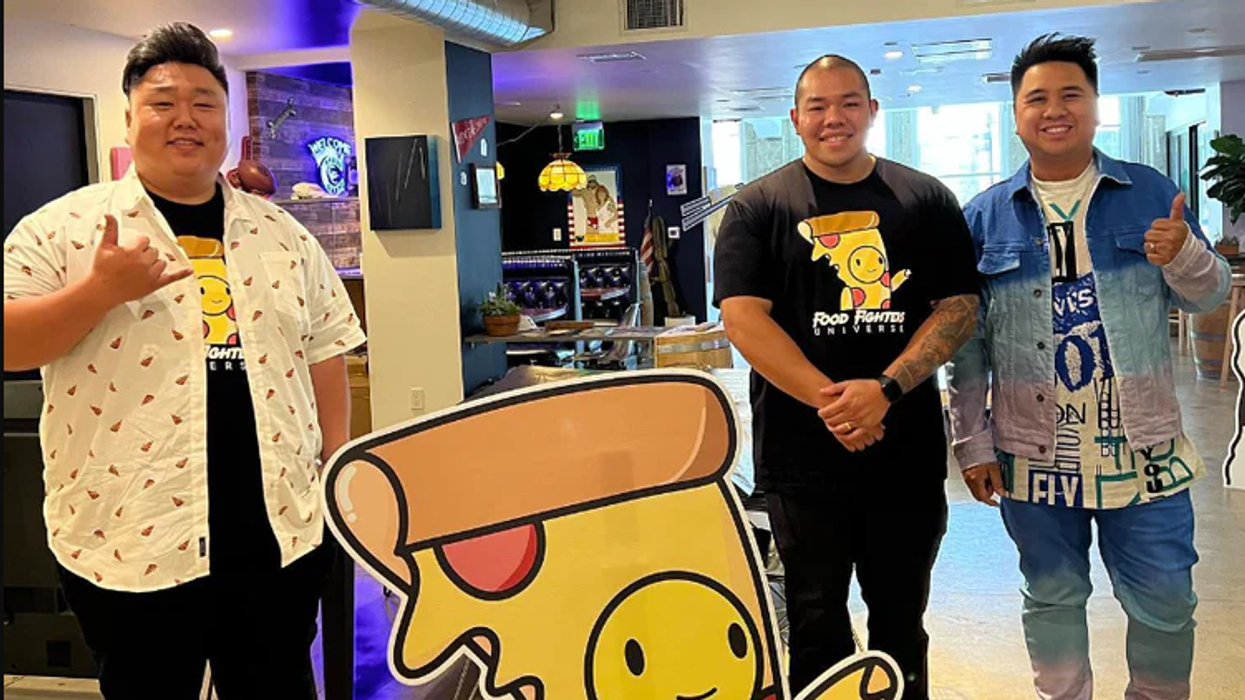 From left to right: Co-founders Kevin Seo, Phillip Huynh and Andy Nguyen. Courtesy of Bored & Hungry/Food Fighters Universe
Seo told dot.LA the restaurant plans to accept more forms of crypto as payment in coming months. And though the co-founders wouldn't disclose the restaurant's revenue, Seo noted they had plans to open a second Bored & Hungry location in Seoul, South Korea this fall—the store's first international expansion.
It's important to note that accepting crypto isn't the only thing that makes Bored & Hungry a web3-adjacent enterprise: the restaurant's theme is based around Bored Ape Yacht Club, the controversial NFT collection from Yuga Labs.
Celebrities like Paris Hilton, Jimmy Fallon, Tom Brady and Seth Green have openly endorsed the apes, while critics (like web designer and Azaelia Banks' ex-boyfriendRyder Ripps) claim the project is rooted in racism or Nazi iconography – something Yuga Labs CEO Nicole Muniz strongly denies.
"I think it's just he said, she said, people digging," Nguyen said when asked about the allegations. "[Bored Ape] is the most popular brand out there, it is what it is."
In creating the restaurant, Nguyen had to meet the Bored Ape founders and spoke with one of them (he didn't say which one) to get their official endorsement, and added, "he didn't seem crazy."
Despite the unsavory accusations and impending crypto crash, the series of 1,000 humanoid ape cartoons is quite possibly the most popular NFT brand out there, with sales surpassing $1 billion earlier this year. That's why Nguyen and his team chose to purchase three Bored Ape NFTs earlier this year for roughly $330,000 and theme their Long Beach hamburger joint around them.
The price floor for Bored Ape Yacht Club's NFTs continues to fluctuate. After peaking at a high of roughly 149 Ethereum in early May, the project is now down to 81.75 ETH. Decrypt reported in June the collection dropped 47%, falling below a $100,000 floor price for the first time since August 2021.
Nguyen said the desire to link with the Bored Ape brand was rooted in its widespread appeal.
"We are going to be gunning for the top 10 [most] popular coins out there," Seo told dot.LA, while acknowledging the percentage of people actually purchasing their lunch with crypto is still miniscule.
"Adoption is still going to take a long time," Seo said. "We're going to continue to push it, even though it's being used very minimally. It's not a huge percentage of anything. Some folks want to do it and just having the option feels good, and we hope that that will lead to more adoption."