adtech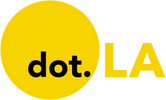 Get in the KNOW
on LA Startups & Tech
X
adtech
Photo courtesy of Snap
Social media giant Snap is launching a new advertising product for the travel industry as the company navigates an increasingly challenging digital ad market.
On Wednesday, the Santa Monica-based company announced Dynamic Travel Ads, which lets hotels, airlines and travel agencies create ads that Snap can serve to interested Snapchat users. Using location data and other metrics, the new ad product can target users who intend to travel and show them locally-relevant campaigns for destinations or tours. Marketers working with Snap can make a variety of ads based on their product catalogs, which contain information such as flight routes and hotel rates that can auto-update to reflect real-time pricing and availability.
Snap is launching the product just as the summer travel season starts for a tourism industry that was battered by the pandemic and is hoping for a resurgence. Dynamic Travel Ads could also give Snap new business at a time when it faces macroeconomic headwinds and deals with the fallout from Apple's revised privacy settings—factors which have harmed the digital advertising market. Last week, the company revealed that it will likely miss its quarterly earnings estimates, sinking its share price. (Disclosure: Snap is an investor in dot.LA.)
The company started beta-testing Dynamic Travel Ads last year and said early adopters have seen success. The online travel agency Booking.com, for instance, has used it to pull images directly from its product catalog and serve users ads with locally-relevant listings based on products they'd already viewed, according to Snap. That resulted in a lower cost per purchase compared to other U.S. advertisers, the company said.
"Dynamic Travel Ads are driving impressive results for our partners and we look forward to unlocking them for more businesses as the travel industry enters its busiest season," Sharon Silverstein, Snap's head of U.S. verticals, said in a statement.
From Your Site Articles
Related Articles Around the Web
YouTube and TikTok are going head-to-head on new ways to pay their content creators.
YouTube Shorts will now incorporate an expanded array of ads on its short-form video feed, Business Insider reported Tuesday, which could potentially lead to Shorts creators receiving a cut of ad revenues. Meanwhile, TechCrunch reported yesterday that TikTok is beta-testing LIVE Subscription, a new model which allows fans to directly compensate creators.
YouTube Shorts, which previously showed limited ads from select advertisers, will now expand to ads purchased through YouTube's main video platform. While creators won't immediately benefit from the change, YouTube plans on analyzing the Shorts ads' performance to determine how it will pay creators, BI reported.
Currently, YouTube Shorts' $100 million creator fund only pays out top performers and is set to end later this year. While creators on YouTube's main platform receive a 55% cut of ad revenues, BI reported that Shorts creators have thus far found monetization difficult.
"The Shorts Creator fund isn't anywhere near large enough to incentivize larger creators to stick around or generate unique content for the platform," Shorts creator Nicholas Crown told the publication. "Without ad rev sharing, creators generating millions of impressions on Shorts often make pennies from the occasional pre-roll ad that runs through AdSense on a Short."
TikTok's LIVE Subscriptions, on the other hand, will give creators on the video-sharing platform a chance to earn direct payments from fans, while giving paying subscribers access to exclusive chats, emotes and badges. The feature will launch with select creators on Thursday, TechCrunch reported; while pricing has not yet been announced, LIVE's is believed to be "comparable" to livestreaming platform Twitch's $4.99 monthly subscriptions. Instagram is currently testing a similar creator subscription model.
With TikTok and YouTube stars gaining popularity, both companies are seeking to offer new monetization models that would keep those creators on their platform. Social media influencers, for their part, have looked to spread their content across multiple platforms—as evidenced by Snap poaching TikTok stars for its own original content. In turn, both Culver City-based TikTok (which is owned by Chinese tech firm ByteDance) and Santa Monica-based Snap have introduced new ad revenue initiatives for creators this year.
Courtesy of TikTok
TikTok's newest advertising program will allow brands to crowdsource content from creators.
Branded Mission, which the Culver City-based video-sharing app announced Wednesday, is currently being beta-tested. The program lets brands release briefs containing specific creative directions—such as incorporating a specific hashtag, visual effect or audio—with the goal of procuring videos that will become promoted ads. Creators with at least 1,000 followers will be compensated with cash payments if the content performs well.
Creators participating in the "authentic branded content" program, as TikTok described it, can choose which brand initiatives they wish to participate in—with each Branded Mission "page" highlighting details like how much money a creator could potentially receive for participating. TikTok told Business Insider that it's testing various payment models, including a first-come, first-serve model as well as "boosted traffic" compensation.
"Creators are at the center of creativity, culture and entertainment on TikTok," the social media firm said in a statement. "With Branded Mission, we're excited to bring even more creators into the branded content ecosystem and explore ways to reward emerging and established creators."
TikTok's previous advertising strategies have relied on creators with large followings, with the recently announced TikTok Pulse targeting users with at least 100,000 followers. Branded Mission, on the other hand, gives creators with smaller platforms a chance to make more revenue beyond programs like TikTok's Creator Fund.
From Your Site Articles
Related Articles Around the Web