marketing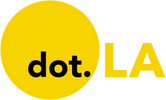 Get in the KNOW
on LA Startups & Tech
X
marketing
Photo by LinkedIn Sales Navigator on Unsplash
Marketing startup Emotive laid off 30 people this week as the outlook on the economy continues to sour.
CEO Brian Zatulove said that 18% of the Sawtelle-based company's roughly 167-strong workforce was cut, adding in an email statement that the layoffs are part of a larger plan to generate lasting revenue.
"Over the last three years, software investors have favored growth over profitability. Given the shift over the last 6 months amid the drawdown in public [software-as-a-service] valuations, we made the decision to get on a path to profitability," Zatulove said. "Despite all of this, we think it's critical for the business to have a clear path to becoming profitable, with infinite runway, given the uncertain economic climate & future [and] we are now on that path" following layoffs."
Zatulove didn't immediately clarify which positions in the company had been cut.
Two former Emotive staffers posted about their job losses on LinkedIn, including a one-time, L.A.-based senior technical recruiter who'd started working there last January and an ex-customer onboarding specialist who'd worked there for roughly a year. The two didn't return requests for comment.
Emotive is now at least the second SMS marketing company in Los Angeles to undergo layoffs in recent months. The other was Voyage, which laid off roughly 10% of its staff in June. Still, Zatulove pushed back on the idea that the layoffs at Emotive had anything to do with a larger market trends.
While he acknowledged software stocks are taking a beating, Zatulove said, "our decision to reduce actually has nothing to do with any broader ecommerce trends. Consumer spending is still healthy from what we're seeing."
Emotive's core product is a marketing platform that uses artificial intelligence and human analysis to reach out to customers who use Shopify and other ecommerce sites by text, encouraging them to buy products. The business is looking to expand into other areas as well. It launched a conversational advertising platform called Emotive Ads this year and is working on a tool that allows shoppers to make payments through SMS.
"In terms of where we are headed, nothing changes strategically," Zatulove told dot.LA. "We're going to keep investing there alongside the core SMS product," adding that "the business has grown 3x over the last 24 months. We're coming off a strong quarter."
In February 2021, the company raised a $50 million Series B funding round. Zatulove said the company's raised $103 million since its 2018 launch, which breaks down to $78 million in equity and $25 million in debt.
In announcing the raise last year, Emotive said its plans were to use part of that funding to triple its workforce and opened satellite offices in Boston and Atlanta.
"In our view, the best-positioned companies in any broader downturn are the profitable ones. The ones that own their destiny," Zatulove said. "We've positioned ourselves financially to control our destiny and be secure throughout this uncertain time in history."
This is a developing story. Have a tip? Contact Samson Amore at samsonamore@dot.LA or on Signal at (401).287.5543.
From Your Site Articles
Related Articles Around the Web
At first glance, Broadway shows and early-stage startups would appear to have little in common. But ad mogul Marc Boyan thinks the way they're marketed is similar. He wants to take the expertise he gleaned leading campaigns for high-profile shows like "Hamilton" and "The Book of Mormon" to tech.
"The thing there with the Broadway stuff is that they create huge brands with small budgets," Boyan said. "Imagine if you could do that for tech startups."
Boyan announced Thursday that his company, The Miroma Group — one of the largest marketing services companies in Europe — is launching a new venture fund through Miroma Ventures, headquartered in Los Angeles and London.
The firm says it will distribute $100 million over the next few years to back purpose-driven consumer brands at the seed or Series A stage in the form of traditional checks, as well as marketing services. In other words, instead of just money, startups can opt to get access to Miroma's vast marketing engine, which in addition Broadway shows has powered campaigns for brands such as Adidas, Disney, L'Oreal and Heineken.
"Some may not want cash, some may only want cash," Boyan said. "We become partners more than suppliers and we have skin in the game."
Miroma Ventures has already invested in more than 50 media and consumer businesses around the world, including early-stage investments in Classpass and Pinterest.
After living in London, Boyan moved from New York to Beverly Hills during the pandemic and sees Los Angeles as an ideal hub for melding marketing and startups.
"You're getting access to a lot of talent – influencers, artists and celebrities," he said. "And we're so close to Silicon Valley. In London, I'm not close to anything but Berlin."
Will Schmitt, who co-founded Trail Post Ventures, a growth equity firm specializing in early-stage consumer investments, has been tasked with leading Miroma's venture strategy.
"We see a lot that we're excited about in terms of the early ecosystem and startups and innovation here within L.A., especially within food, beverage — anything kind of health and wellness, beauty, personal care," Schmitt said. "It's really a mecca for that."

The team at Miroma Ventures also includes Sir David Michels, former Deputy Chairman of the British retailer Marks & Spencer; Kelly McCarthy, former SVP at LVMH and GM/Sr Director at Nike; Justin Stefano, former co-founder and CEO at Refinery29; and Patrick Yee, former CMO of Daily Harvest.
Editor's note: An earlier version of this story said Boyan was a self-described billionaire but his representatives later clarified that he is not in fact a billionaire.
From Your Site Articles
Related Articles Around the Web
Ecommerce sales ballooned during the pandemic and are expected to get even bigger — hitting the $1 trillion mark by 2022.
That's according to a study released by Adobe Analytics that found the lockdown economy has helped boost online shopping by an extra $183 billion since March 2020. That is a 20% growth, roughly the size of last year's holiday shopping season when buyers spent $188.2 billion online.
The report predicts it will only continue. Shoppers spent $813 billion online last year, up 42% from 2019. This year's spending is estimated to be somewhere between $850 billion and $930 billion. That means that by 2022 ecommerce spending might break the trillion dollar threshold for the first time.
"The pandemic has fast-forwarded ecommerce, driving levels of online sales we had not expected to see for a couple years. And consumers are not going back," said Adobe Digital Insights director Taylor Schreiner in an email. "People who successfully purchased loungewear in the last year for instance, are less concerned about the lack of a dressing room moving forward."
One of the biggest growth sectors have been online grocery shopping, with the rise of Instacart and grocery delivery services. Over the first three weeks of February 2021, it grew 230% in comparison to January 6 to January 26 the previous year, before the pandemic struck. Sporting goods also saw a 75% growth in that same period.

The way people shop is also changing — curbside and in store pickups of online orders grew 67% when comparing February 2021 to the previous year. Adobe surveyed 1,000 consumers, finding 30% actually preferred these pick up options to delivery.
"For many retailers, this service is no longer [just] 'nice to have.' Consumers value the convenience and speed, and it'll evolve how physical storefronts are developed moving forward," said Schreiner.
Buyers are also more likely to use a delayed payment option — selecting the option for "Buy Now, Pay Later" to place orders that are 18% larger — than standard payment options. This payment method grew 215% for the first two months of this year, in comparison to last year, which Adobe analysts attribute to "consumers [dealing] with financial uncertainty."
As customers were delaying paying, they were also shopping more. People spent more time scrolling throughout the day as bots reminded them of what was left in their cart.
Adobe's analysts note that "online shopping became a ubiquitous daily activity during the pandemic."
Sales and holiday shopping became less important. Memorial Day, Labor Day and President's Day all brought in less revenue than other days that same week. Even the traditional online holiday shopping spike — which usually lasts from Thanksgiving to Cyber Monday — dipped 9% from last season's haul, a change of $600 million.
The Digital Economy Index uses real time data from Adobe Analytics, which analyzes over a trillion site visits and online transactions across 100 million product SKUs.
"On a state level, California grew 35.4% year over year in the first two months of 2021," said Schreiner. "This is impressive growth for a market that was already adopting ecommerce at high rates prior to the pandemic."
According to HGInsights' index, more California companies use Adobe Analytics to track consumer behavior than other states.