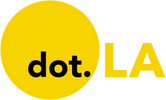 Get in the KNOW  
  on LA Startups & Tech  
X
What Are LA's Hottest Startups of 2021? We Asked Top VCs to Rank Them
Ben Bergman
Ben Bergman is the newsroom's senior finance reporter. Previously he was a senior business reporter and host at KPCC, a senior producer at Gimlet Media, a producer at NPR's Morning Edition, and produced two investigative documentaries for KCET. He has been a frequent on-air contributor to business coverage on NPR and Marketplace and has written for The New York Times and Columbia Journalism Review. Ben was a 2017-2018 Knight-Bagehot Fellow in Economic and Business Journalism at Columbia Business School. In his free time, he enjoys skiing, playing poker, and cheering on The Seattle Seahawks.
07:28 AM | January 04, 2021
Despite — or in many cases because of — the raging pandemic, 2020 was a great year for many tech startups. It turned out to be an ideal time to be in the video game business, developing a streaming ecommerce platform for Gen Z, or helping restaurants with their online ordering.
But which companies in Southern California had the best year? That is highly subjective of course. But in an attempt to highlight who's hot, we asked dozens of the region's top VCs to weigh in.
We wanted to know what companies they wish they would have invested in if they could go back and do it all over again.
---
Startups were ranked by how many votes each received. In the case of a tie, companies were listed in order of capital raised. The list illustrates how rapidly things move in startup land. One of the hottest startups had not even started when 2020 began. A number doubled or even 16x'd their valuation in the span of a few short months.
To divvy things up, we delineated between companies that have raised Series A funding or later and younger pre-seed or seed startups.
Not surprisingly, many of the hottest companies have been big beneficiaries of the stay-at-home economy.
PopShop Live, a red-hot QVC for Gen Z headquartered out of a WeWork on San Vicente Boulevard, got the most votes. Interestingly, the streaming ecommerce platform barely made it onto the Series A list because it raised its Series A only last month. Top Sand Hill Road firms Andreessen Horowitz and Lightspeed Venture Partners reportedly competed ferociously for who would lead the round but lost out to Benchmark, which was an early investor in eBay and Uber. The round valued PopShop Live at $100 million, way up from the $6 million valuation it raised at only five months prior.
Scopely, now one of the most valuable tech companies in Los Angeles, was also a top vote getter.
The Culver City mobile gaming unicorn raised $340 million in Series E funding in October at a $3.3 billion valuation, which nearly doubled the company's $1.7 billion post-money valuation from March. It is no coincidence that that was the same month stay-at-home orders began as Scopely has benefited from bored consumers staying on their couch and playing ScrabbleGo or Marvel Strike Force.
The company's success is especially welcome news to seed investors Greycroft, The Chernin Group and TenOneTen ventures, who got in at a $40 million post valuation in 2012. Upfront Ventures, BAM Ventures and M13 joined the 2018 Series C at a $710 post-money valuation.
Softbank-backed Ordermark, which flew more under the radar, also topped the list. The company's online ordering platform became a necessity for restaurants forced to close their dining rooms during the pandemic and raised $120 million in Series C funding in October.
On the seed side, two very different startups stood out. There was Pipe, which enables companies with recurring revenues to tap into their deferred cash flows with an instant cash advance, and Clash App, Inc., a TikTok alternative launched by a former employee of the social network in August.
We will have the list of Southern California's top seed startups out tomorrow.
Lead art by Candice Navi.
Ben Bergman
Ben Bergman is the newsroom's senior finance reporter. Previously he was a senior business reporter and host at KPCC, a senior producer at Gimlet Media, a producer at NPR's Morning Edition, and produced two investigative documentaries for KCET. He has been a frequent on-air contributor to business coverage on NPR and Marketplace and has written for The New York Times and Columbia Journalism Review. Ben was a 2017-2018 Knight-Bagehot Fellow in Economic and Business Journalism at Columbia Business School. In his free time, he enjoys skiing, playing poker, and cheering on The Seattle Seahawks.
https://twitter.com/thebenbergman
ben@dot.la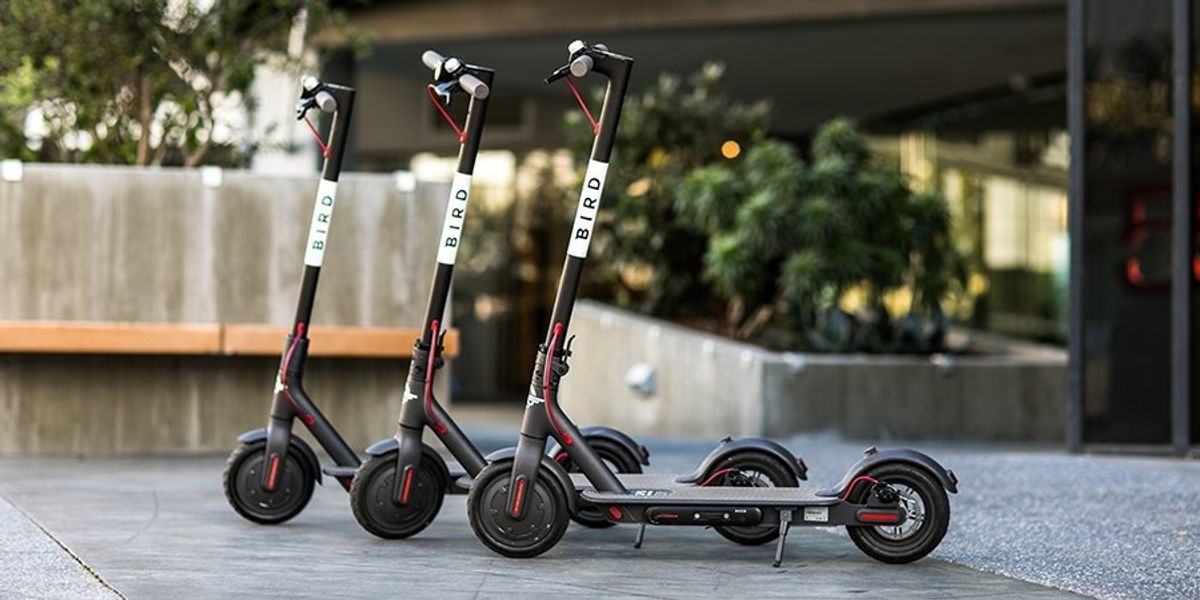 Last Friday morning, 406 Bird employees – who had been working from home for two weeks because of the coronavirus and bleary-eyed from putting in longer than usual days in an unprecedented effort to rapidly wind down global operations in cities around the world – received a generic-sounding Zoom webinar invitation titled "COVID-19 Update."

Travis VanderZanden, 41, a former top Uber executive who founded Bird only three years ago, had abruptly cancelled the previous Thursday's regular biweekly all-hands meeting, referred to internally as Birdfams. He had not addressed Bird's thousand-plus employees since they were forced to leave their offices, so most employees assumed he was giving an update on the company's response to the worsening global pandemic.
But some grew suspicious when they noticed the guest list and host were hidden and they learned only some colleagues were included. It was also unusual they were being invited to a Zoom webinar, allowing no participation, rather than the free-flowing meeting function the company normally uses. Over the next hour, employees traded frantic messages on Slack and searched coworkers' calendars to see who was unfortunate enough to be invited.
"It should go down as a poster child of how not to lay people off, especially at a time like this," said one employee.
Before the novel coronavirus brought the world to a halt, Bird had been on an exceptionally meteoric rise, even by the frothy standards of what now seems like a bygone era of venture capital that brought ever-ballooning valuations to all manner of companies. In 2018, Bird became the fastest company in history to reach unicorn status. Shortly after that, it achieved a $2 billion valuation in less than a year and announced it had expanded to 100 cities with 10 million scooter rides.
In late January, Bird raised another $75 million of Series D2 funding at a $2.77 billion valuation. But less than two months later, the company suddenly found itself mostly shuttered at the worst possible time during the crucial post-winter months when it counts on earning most of its revenue after bringing scooters out of what employees refer to as "hibernation." During a pandemic the last thing people want to do is touch a shared scooter, if they're going anywhere at all.
Employees say the company has swiftly responded to by far the biggest crisis in its short history more severely than it has publicly let on, suspending operations in every market and slashing its workforce by 40%, a figure based on the global Slack channel all employees are required to join that includes about 1,060 employees. (A Bird spokeswoman declined to comment on the figure and referred to an earlier TechCrunch article that put the percentage at "around 30%.")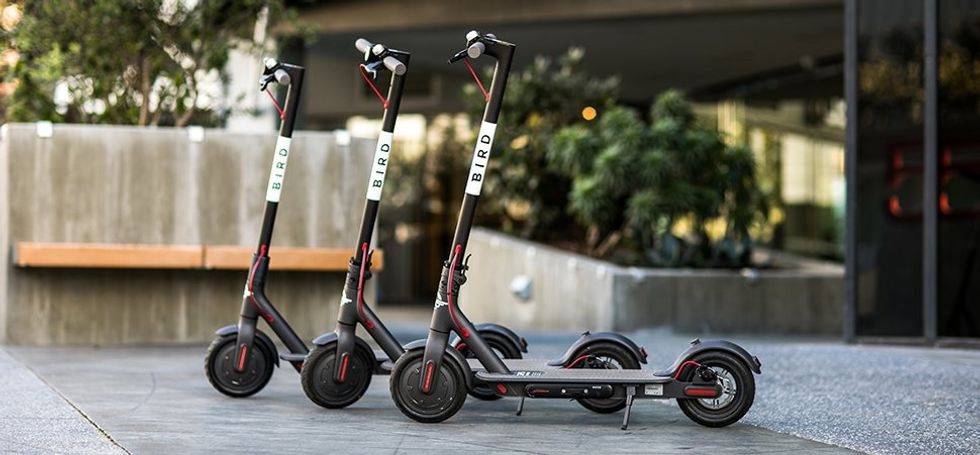 It Felt Like a Black Mirror Episode;' The Inside Account of how Bird Laid off 406 People in Two Minutes via a Dystopian Zoom Webinarassets.rebelmouse.io
Bird's Santa Monica headquarters has been particularly hard hit. Whenever the office is able to reopen, there will be fewer than half as many workers as before Coronavirus.
This account, which includes many previously unreported details, is based on a review of internal memos and a recording of the now infamous Zoom meeting obtained by dot.LA as well as extensive conversations with more than half a dozen Bird employees at all levels of the company who were laid off. Most requested anonymity so as not to jeopardize their severance or future job prospects.
Bird declined to make anyone available for an interview or even fully answer a list of written questions, instead sending a statement to dot.LA: "Layoffs are never easy or comfortable to do and COVID-19 has impacted the way they are done in at least the near term...We are eternally grateful to the impacted individuals and wish that the entire situation could have been avoided."
Employees describe being thrilled to join such a fast-growing startup brimming with talent that had a lofty mission to forever change the way people are transported all around the world. Last year, LinkedIn named Bird as one of the hottest startups to work for in the U.S.
The now sadly common occurrence of reducing headcount, as employers like to call it, during coronavirus is challenging when face-to-face meetings are not possible. However, Bird employees say they are disheartened by how coldly Bird handled the reductions.
"Lots of companies have to lay people off right now," said Jenny Alvauaje, a 23-year-old Bird data scientist who was dismissed after a year and half at the company. "People will recognize the companies who did it well and the ones that didn't. I hope Bird is the one that is remembered as one who did it poorly."
"It felt like a Black Mirror episode"

At 10:30 a.m., employees logged onto Zoom but were greeted only by a cracking silence. Meetings at Bird are usually always punctual and more frenzied Slack messages followed.
"Is there audio? Why can't i hear anything?" Alvauaje messaged her colleagues.
"We never start late," another employee remembers thinking. "This is strange. Something feels off."
For the next five minutes, employees stared at a sparse slide with a dark grey background that said only "COVID-19."
"It was not our brand color or font, which frankly was unsettling in a way I couldn't articulate," Alvauaje said.
Thinking there were technical difficulties, some employees logged-off and were never able to return to the meeting. Then, after five minutes of dead air that seemed like an eternity, a robotic-sounding, disembodied voice came on the line.
The woman began by acknowledging "this is a suboptimal way to deliver this message." Then she cut to the chase: "COVID-19 has also had a massive impact on our business, one that has forced our leadership team and our board of directors to make extremely difficult and painful decisions. One of those decisions is to eliminate a number of roles at the company. Unfortunately your role is impacted by this decision."
The meeting was scheduled to last half an hour but ended up going for only two minutes. Towards the end of the monologue, as the woman started talking about the future of Bird, she sounded like she was getting choked up and was trying to hold back tears.
"It felt like a Black Mirror episode," Alvauaje said. "This ominous voice came over and told us we were losing our jobs."
Almost no one recognized the voice, and there remains disagreement about who had the unfortunate job of delivering the message. But this much is clear: It was not VanderZanden or a top executive.
"It was a cowardly move," said a Bird manager. "Travis did not want to deliver the news."
"It sounded like a recording and it was very strange and ominous," said an operations employee.
VanderZanden, who Tweets sparingly and has been silent on the messaging service since late January, defended the meeting Saturday in a reply to a recounting of the meeting that had gone viral: "We did NOT let employees go via a pre-recording. It was via a live zoom mtg (not ideal either) b/c we're all WFH during COVID. Video was turned off which we thought was more humane. In retrospect, we should've made 1on1 calls to the 100s impacted over the course of a few days."
VanderZanden's defensive replies and an internal memo have been his only comments about the layoffs. In its statement, the company said, "we purposefully and intentionally did not have any video on to protect privacy as we delivered the news live to individuals. A live speaker delivered the news in real time over the web-based call and a slide was projected outlining additional information including four weeks of pay, three months of medical coverage and an extended timeframe to exercise options."
Most employees dot.LA spoke with still believe the call was pre-recorded. They say it's hard to otherwise explain how the message could be delivered so robotically, but some also say at this point the distinction is moot.
"It might as well have been a recording given the lack of human interaction," said one staffer.
Making it more surreal, some people were logged out while the brief speech was still underway. As the voice on the line was speaking, employees stared at their computer and began to take in the news that they were losing their jobs. Then their screens suddenly went dark and their company issued MacBooks restarted. By 10:40 a.m, everyone was locked out, just as employees were frantically trying to exchange personal numbers and emails on Slack and take screenshots of their contacts. They wondered why they were being cut off then since they had just been told their last day was not until April 3rd.
Bird Layoffs: An Audio Recordingwww.youtube.com
A month earlier, someone in Bird's IT department had been tasked by his superiors to write a script that would allow the company to instantly shut down all of a user's accounts – computer, email, Slack – with the click of a single button, according to an employee. He was told the script would be used for general off-boarding rather than the mass layoff that he ended up being included in. Last Friday, the script seems to have been activated early.

Some employees, who had the day off or were working a later shift, did not understand why their computers were restarting and why they could not log back in. Others tried in vain to join the webinar and got a message saying it was full, likely because Bird's webinar license didn't accommodate enough attendees. Some employees did not realize what was going on until they saw a brief TechCrunch article posted at 11:26 a.m.
According to Bird's statement, "HR representatives, managers, and/or executives personally reached out to all individuals directly as a follow up." But few employees have seen any follow-up. It did not help that many managers were included in the layoffs and had no idea who on their team had been cut. Some resorted to messaging their reports on LinkedIn to see if they still worked at the company.
The next day, one employee received what seemed like a heartfelt note of gratitude from his boss's boss thanking him for what he had contributed during his 18 months at Bird, but he soon discovered he had gotten a form letter. "Seven of my contemporaries said they had received the exact same message," the employee said. "I realized he had just copy and pasted it."
Workers were told they would be receiving three months of healthcare benefits but when they looked into it, they discovered the company is actually only providing coverage until April 30th. After that employees have the option of enrolling in COBRA, according to an off boarding memo obtained by dot.LA.
"I can't pay the $600 out of pocket for that," said one employee. "I'm just going to go on MediCal." (A Bird spokeswoman clarified Wednesday: "All impacted employees will receive three months health coverage paid for by Bird. Ensuring these individuals were taken care of through June during the global pandemic was key and we wanted to go beyond the industry standard.")
Employees say Bird seems primarily concerned about getting their now locked laptops back, which are mostly MacBook Pro's for older employees and the cheaper MacBook Air's for newer staffers, who joined in an era when the company became more focused on cutting costs.
"IT will send a box with a return shipping label to retrieve company assets (e.g., Laptops, chargers, and badge)," the company stated in its off boarding memo. "All items should be put in the box and mailed back to us by April 15."
The company has been less specific about how employees will get back the items they left at their desks when they walked out of the office for what turned out to be the last time nearly three weeks ago. It is a sad fact of the COVID-19 era that laid off employees do not even get to clean out their own desks.
"They said any personal items would be sent back to us 'eventually,'" said one staffer. "There's a lot of stuff on desks and monitors that belong to employees of the company."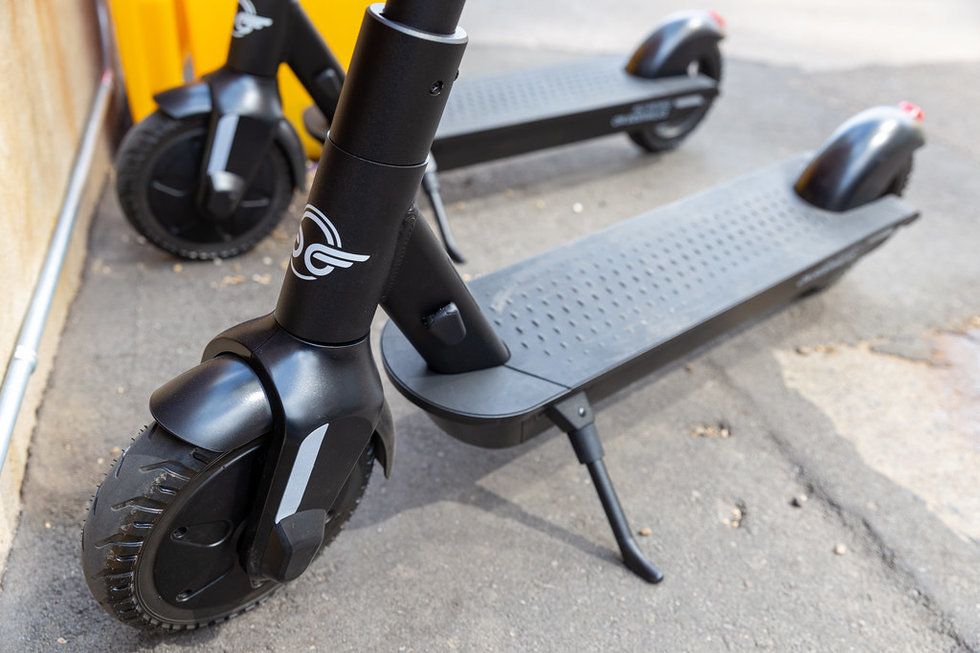 live.staticflickr.com
A workforce decimated
Almost no division was spared from wrenching cuts, from engineering to data to government partnerships to legal.
"Pretty much everybody I worked with was let go," said one operations employee. "They eradicated whole teams."
Several employees noted that the cuts included some viewed internally as superstars. They also noticed that the layoffs will result in a much less diverse company.
"It seems like they got rid of the majority of women and people of color," said one staffer. "In engineering they got rid of the only women in significant leadership."
"As far as I know, the folks that are left from my immediate team consist of all men, most of whom are white," Alvauaje wrote in a Medium blog post. She said her data team was reduced from around 50 to just five people. "When your C-Suite looks the way Bird's does (the way many do, in tech and otherwise) and your data team follows suit, you cannot best serve the communities you pretend to care about," she wrote.
Laid off employees have joined an ex-Bird Slack group to share job leads and try to process what happened. "There's a lot of dark humor being passed around," said one employee.
"This could not have happened at a worse time"
When the coronavirus hit, many Bird employees were busy coordinating taking scooters out of "hibernation" for the busy spring and summer months, a period known as "Spring Push." The company brings in little revenue in the winter, banking on ridership to return in warmer months.
"This could not have happened at a worse time for the company so that's why this happened so quickly," said one employee.
Bird's biggest competitor, Lime, announced March 21st that it was "winding down and pausing" service in all markets except for South Korea. Bird did not follow suit, at least publicly. Its last announcement about COVID-19 came on March 12th - which seems like a lifetime ago in this rapidly changing environment. The blog post said only that the company would be cleaning scooters more frequently.
"The only cleaning I was aware of was when they were putting them away," said a Bird operations employee. "They have been rapidly removing scooters from marketplaces and putting them in sleep mode. Externally they were not telling customers that. They weren't telling people they were removing everything."
Bird would not directly address whether the company has suspended operations in all markets. "Our decision to temporarily pause or reduce our fleet in some cities is very fluid as the response to and recommendations regarding COVID-19 evolve," a spokeswoman said Wednesday afternoon in an e-mail to dot.LA. "Our actions are in line with voluntary, as well as mandatory measures set by governments for businesses. We will continue our close dialogue with local officials in each of the cities we provide our service and will again offer full fleets of our safe, clean transportation alternative as soon as possible."
The last weeks at Bird were particularly frantic for many employees because the company was doing something no rapidly growing unicorn ever wants to do: scaling back its operations as quickly as possible.
"My sole focus the last weeks of my employment was reducing operational spend as much as I could," said a manager. "My department had quite a bit of spending. I was told to get it to zero."
This manager was part of a team of about two dozen employees responsible for planning Bird's response to the novel coronavirus.
"I thought cuts were likely coming at some point," said the manager. "But I did not expect to be cut in the first round."
Like others, he heard about the call when he logged onto the Zoom webinar. He wished he had at least had enough time to say goodbye to his team.
"The leadership at Bird handled this in an immature manner,' he said. "The world deserves to hear about it."
Ben Bergman
Ben Bergman is the newsroom's senior finance reporter. Previously he was a senior business reporter and host at KPCC, a senior producer at Gimlet Media, a producer at NPR's Morning Edition, and produced two investigative documentaries for KCET. He has been a frequent on-air contributor to business coverage on NPR and Marketplace and has written for The New York Times and Columbia Journalism Review. Ben was a 2017-2018 Knight-Bagehot Fellow in Economic and Business Journalism at Columbia Business School. In his free time, he enjoys skiing, playing poker, and cheering on The Seattle Seahawks.
https://twitter.com/thebenbergman
ben@dot.la
Samson Amore
According to a Forbes report last April, both the viewership and dollars behind women's sports at a collegiate and professional level are growing.
In 2022, the first 32 games of the NCAA tournament had record attendance levels, breaking records set back in 2004, and largely driven by the new and rapidly growing women's NCAA tournament. WNBA openers this year saw a 21% spike in attendance, with some teams including the LA Sparks reporting triple-digit ticket sales growth, about 121% over 2022's total. In 2023, the average size of an LA Sparks crowd swelled to 10,396 people, up from 4,701 people.
Women make up half the population, but "also 50% of the folks that are walking into the stadium at Dodger Stadium, or your NFL fans are just about 50% women," noted Erin Storck, a panelist and senior analyst at Los Angeles-based Elysian Park Ventures.
Storck added that in heterosexual households, women generally manage most of the family's money, giving them huge purchasing power, a potential advantage for female-run leagues. "There's an untapped revenue opportunity," she noted.
In the soccer world, Los Angeles-based women's soccer team Angel City FC has put in the work to become a household name, not just in LA County but across the nation. At an LA Tech Week panel hosted by Athlete Strategies about investing in sports, Angel City head of strategy and chief of staff Kari Fleischauer said that years before launching the women's National Women's Soccer League team, Angel City FC was pounding the pavement letting people know about the excitement ladies soccer can bring. She noted community is key, and that fostering a sense of engagement and safety at the team's home venue, BMO stadium (formerly Banc of California Stadium), is one reason fans keep coming back.
Adding free metro rides to BMO stadium and private rooms for nursing fans to breastfeed or fans on the spectrum to avoid sensory overload, were just some of the ways ACFC tried to include its community in the concept of its stadium, Fleischauer said. She noted, though, that roughly 46% of Angel City fans are "straight white dudes hanging out with their bros."
"Particularly [on] the woman's side, I'd like to think we do a better job of making sure that there's spaces for everyone," Fleischauer told the audience. "One thing we realize is accessibility is a huge thing."
Samson Amore
Samson Amore is a reporter for dot.LA. He holds a degree in journalism from Emerson College. Send tips or pitches to samsonamore@dot.la and find him on Twitter @Samsonamore.
https://twitter.com/samsonamore
samsonamore@dot.la