autos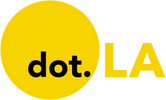 Get in the KNOW
on LA Startups & Tech
X
autos
Courtesy of Divergent Technologies.
Divergent Technologies wants to radically change automotive manufacturing with 3D printing, smarter software and an entirely new approach to assembly. A new $160 million round of funding should help the Torrance-based startup on that mission.
Divergent unveiled the Series C round on Monday, announcing investors like businessman (and 2020 Democratic presidential candidate) Tom Steyer and former Goldman Sachs president John L. Thornton, who has joined the company's board of directors (Thornton also currently sits on Ford Motor Co.'s board). Bloomberg reported that London-based investment firm Hedosophia also participated in the round, which values Divergent at more than $1 billion and adds to $200 million in previous funding from the likes of Horizons Ventures and Altran Technologies.
The company's technology combines generative design and 3D printing to create custom-tailored components for auto parts manufacturers. Its software inputs the volume of the part, where it needs to connect to the rest of the vehicle and what kind of loads it needs to tolerate. The computer then calculates the optimal shape and design for the final product; designs can be optimized for weight, strength, cost and other parameters. Once a design is selected, it's constructed, layer by layer, by one of Divergent's printers, and then assembled autonomously.
"It's an entirely new production system that we've created from scratch," Divergent senior vice president Lukas Czinger told dot.LA. "If your cost target changes, or your mass target changes, or your design volume changes, or you want to quickly introduce a variant to your car. Within days, literally, we can design, print and assemble that new design."
Czinger was tight-lipped about which specific auto manufacturers the company is working with—but said Divergent would be making announcements this summer, and that three of the original equipment manufacturers (OEMs) it is working with "are within the five largest OEMs in the world." Czinger confirmed that some of the car models that Divergent is designing for are electric vehicles.
In addition to making auto manufacturing cheaper and faster, Divergent also claims its system can reduce the industry's carbon footprint by reducing waste and improving efficiency. Steyer—an environmentalist who made climate change a major part of his presidential campaign platform—said Divergent is "one of the companies I'm most hopeful will have an important impact on our ability to combat climate change" in a statement.
"Zero-emissions vehicles are an important part of a greener future, but if we can't reduce the environmental costs of building them in the first place, their impact will never be fully realized," Steyer said. "Divergent's technology can change that."
Divergent said it will use the funding to scale up its manufacturing facilities, with plans for new factories in the U.S. and Europe "starting in 2024."
From Your Site Articles
Related Articles Around the Web
Courtesy of Fisker
Want to buy Fisker's newest electric vehicle? You can now get in line.
The Manhattan Beach-based EV company announced Tuesday that it has begun taking reservations for its second production model, the PEAR. The five-passenger vehicle will start at $29,900 before taxes and incentives, with deliveries expected to commence in 2024.
Beyond that, details were scant; information on the car's battery range, performance metrics and other features have yet to be released, and Fisker only provided an computer-generated aerial shot of the vehicle with its announcement. The company described the "agile urban EV" as having a "sporty" ride, "intuitive" controls and "a focus on industry firsts"—though what those firsts may be remain unclear.
Fisker is producing the car in partnership with Foxconn and is aiming to produce at least 250,000 units a year in the Taiwanese electronics manufacturer's Ohio factory. Of course, Fisker has yet to begin shipping its first EV, the Ocean SUV, which is slated to hit the market this November.
Like the Ocean, prospective buyers can reserve a PEAR for a $250 fee; if you want to reserve two of the mystery machines, a second placeholder will only run you an additional $100. With deliveries at least two years away (assuming things don't go PEAR-shaped), Fisker may have plenty of competition by then—judging by the sheer amount of EV ads that ran on Super Bowl Sunday.
Courtesy of Waymo
While the number of self-driving car companies testing vehicles on California roads decreased last year, those that are trying out new autonomous driving technologies—like Waymo and Cruise—nearly doubled their testing miles, according to a
new report
from the state's Department of Motor Vehicles.
According to the DMV, autonomous vehicles (AVs) traveled a record 4.1 test million miles from December 2020 through November 2021, double the roughly 2 million miles driven in the year-earlier period. The sharp increase came despite a drop in the number of companies that held autonomous testing permits; 50 companies currently hold permits to test self-driving cars with a driver behind the wheel, down from 58 in 2020. Meanwhile, only seven companies have a permit for completely driverless testing.
As TechCrunch noted Thursday, Google's Waymo division led the AV testing charge last year, nearly quadrupling its testing miles year-on-year to 2.3 million miles in 2021. San Francisco-based Cruise, which is owned by General Motors, ranked second with more than 882,000 testing miles, and was followed by Silicon Valley AV startup Pony.ai (nearly 306,000 miles) and Amazon subsidiary Zoox (more than 155,000 miles). More established names like Tesla, BMW, Mercedes-Benz, Nissan and Honda are also among those conducting autonomous driving tests.
The California DMV also tracks disengagements data, which records when an AV operator has to turn off a car's autonomous driving function and take control of the vehicle manually during a test. Along with significantly ramping up its driving miles, Waymo also saw a spike in its number of disengagements—reporting 292 in the year through November 2021, compared to only 21 a year earlier.
Among those testing AVs on California roads is Motional, a Boston-based startup backed by Hyundai that is expanding its presence in Los Angeles.