transportation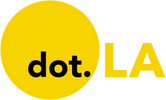 Get in the KNOW
on LA Startups & Tech
X
transportation
In Alex Israel's utopia, you may never have to take out your credit card again.
Israel is the co-founder and CEO of Metropolis Technologies, a Los Angeles-based fintech and "mobility commerce" platform that has just raised $167 million in Series B funding, it announced on Wednesday. The round was co-led by L.A.-based growth equity firm 3L Capital and mobility-focused Assembly Ventures, with participation from Dragoneer Investment Group, Eldridge Industries, Silver Lake Waterman and UP Partners.
Metropolis, which has now raised $226 million in total funding, aims to take the grab-and-go model of Amazon's physical retail locations and apply it to every parking garage, gas station, car wash and highway toll booth possible. Instead of paying for parking spaces at kiosks or having to deal with parking validation, the startup uses computer vision technology that connects users' license plate numbers to their credit cards and automatically charges them.
"When you or I make a transaction on the phone or we buy something online, it's a modern experience—it's something we're very used to," Israel told dot.LA. "When you get into the built environment, it gets convoluted and complex. We're simplifying and bringing all that seamless experience you expect in an online environment into real life."
Though it was founded at the tail-end of 2017, Metropolis really began to take off during the pandemic as business owners embraced contactless payments. The startup says it has grown its user base 28 times over, to 1.8 million users, since February 2021 and now operates in more than 600 parking lots in over 60 cities across the U.S.
Israel noted that partnerships with real estate landlords have helped fuel that growth. Metropolis has also teamed with ride-sharing giant Uber on a new venture called Uber Park, which provides users with a checkout-free parking experience at specific garages via their Uber app. The company charges a monthly software-as-a-service fee to asset owners who deploy its technology, as well as a service fee to customers who sign up.
Israel added that the data Metropolis collects on parking activity can be leveraged to help users find parking spaces faster—a potentially valuable service in a car-centric city like L.A., where the amount of real estate dedicated to parking is larger than Manhattan. The rest of the U.S., where there are four parking spaces for every car on the road, is no exception, and Metropolis plans to use its new funding to scale up in markets like Seattle, Dallas-Fort Worth and New York.
"We're creating a single sign-on for the built environment," Israel said.
From Your Site Articles
Related Articles Around the Web
Photo: Phoenix Motorcars
Electric vehicle startup Phoenix Motorcars went public today—raising only 10% of its originally planned, $150 million IPO target in a reflection of the bearish conditions facing both EV stocks and the stock market at large.
The Anaheim-based company raised a total of $15.75 million through its initial public offering Wednesday, pricing 2.1 million shares of its common stock at $7.50 per share. That's well shy of the $150 million raise it targeted when filing for its IPO in December.
Phoenix—which makes all-electric, light- and medium-duty fleet vehicles including buses and trucks—also had a rough first day of trading on the Nasdaq, where it's listed under the ticker symbol PEV. The EV startup's stock plunged almost immediately after it started trading, ending the day down 46% at $4.06 per share.
Phoenix Chief Marketing Officer Jose Paul Plackal told dot.LA that the company had to re-price its offering to account for the negativity surrounding the equities market, which has not spared EV stocks.
"It really is the overall market [and] how it's done between now and the end of last year," Plackal said. "The EV market is significantly compressed and the overall market sentiment is very, very different from what it was when we initially priced the IPO… If you look at the immediate [competitive set] of other EV companies who are offering products in the medium-duty space—from Lion Electric to Lightning to Workhorse—all of these stocks have significantly compressed."
Phoenix banked on the IPO as a way to raise capital to finance its operations, which are mounting in cost. According to its S-1 prospectus filed with the SEC, Phoenix sustained net losses of $14.6 million in 2021 and lost another $2.3 million in the first quarter of 2022. In the same filing's risk factors, the company said it "may never generate positive net cash flow or become profitable" at all.
The IPO funding will go toward scaling Phoenix's low-volume production facility in Anaheim, expanding its roughly 50-person team and developing new vehicles, Plackal said. He noted that the company could eventually team with third-party manufacturers as it looks to ramp up production in the future, but for now is making do with its current operations.
Plackal added that Phoenix has been impacted by the same production issues that many EV makers are facing—namely, supply chain constraints which have made it difficult to acquire valuable components like semiconductors and batteries. The company's customers include Los Angeles Air Force Base, NASA's Jet Propulsion Laboratory in Pasadena and Los Angeles International Airport, all of which use Phoenix's electric shuttle buses.
Phoenix does not currently have plans to raise more money beyond its IPO, according to Plackal.
"We decided to go for it to fund our growth plans," he said of the IPO. "We felt it was most prudent to go ahead with it and get the funds which [are] required to support different applications, including continuing funding the [research and development] and new generation vehicles."
From Your Site Articles
Related Articles Around the Web
Santa Monica-based electric scooter firm Bird is laying off 23% of its staff in an effort to cut costs.

A Bird spokesperson confirmed the layoffs in an emailed statement to dot.LA—noting that "while the need for and access to micro-electric vehicle transportation has never been greater, macroeconomic trends impacting everyone have resulted in an acceleration of our path to profitability."
"This path required us to reduce our cost structure in a way that allows us to responsibly and sustainably expand our service beyond the more than 400 cities we operate in today as climate action has never been more paramount," the spokesperson added. "In addition to eliminating all non-critical third-party spend, we also unfortunately had to depart with a number of team members who passionately helped create a new industry and paved the way for more eco-friendly transportation."
A number of Bird employees posted online about the layoffs earlier on Tuesday. One former employee named Angelica Gomez said on LinkedIn that she was "one of the employees affected by layoffs at Bird" and is now looking for a new job. Gomez worked as a data analyst at Bird for just under two years. Gomez's boss, a former senior data analytics manager for Bird named Bryce Miller, also posted about the layoffs on LinkedIn, having also been let go from the company.
One former Bird employee who was laid off, and requested to remain anonymous because he's looking for new work, confirmed to dot.LA that Bird leadership told employees that about 23% of the company would be fired. The former employee said that the company is still in the process of informing people that their positions have been cut.

"We knew right after [first quarter] earnings came out," the former employee told dot.LA. "The executives set up a company-wide meeting right after the earnings and mentioned they would do everything they could to cut third-party spend and that layoffs may happen."
The source added that he and other employees appreciated the transparency given Bird's previously disastrous handling of layoffs two years ago, when it fired over 400 people during a Zoom meeting that workers later said "felt like a 'Black Mirror' episode."
"I actually left my last job to come to Bird. It was a risk and, in my case, it didn't end up well for me," the former employee said. "But Bird has been transparent with its employees and that they did the best they could, which everyone appreciates."
Bird cut positions across a variety of departments and regions as part of the layoffs. The company is offering all terminated employees a minimum of three weeks of severance, three months of healthcare coverage continuation and extended windows for workers to vest their stock options.
Bird has been tightening its belt since going public via a SPAC deal last November, with the company continuing to find it hard to turn a profit in the shared e-scooter business. In its first-quarter earnings report last month, Bird laid out plans to "accelerate its path to profitability" via $80 million in run-rate cost savings for the 2022 fiscal year.
Update, 4:30 p.m. PT, June 7: This article has been updated to include comment from Bird.
Have a tip? Email Samson@dot.la.
From Your Site Articles
Related Articles Around the Web