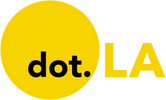 Get in the KNOW  
  on LA Startups & Tech  
X
Illustration by Ian Hurley
What Are LA's Hottest Startups of 2022? See Who VCs Picked in dot.LA's Annual Survey
Harri Weber
Harri is dot.LA's senior finance reporter. She previously worked for Gizmodo, Fast Company, VentureBeat and Flipboard. Find her on Twitter and send tips on L.A. startups and venture capital to harrison@dot.la.
05:00 AM | January 31, 2022
In Los Angeles—like the startup environment at large—venture funding and valuations skyrocketed in 2021, even as the coronavirus pandemic continued to surge and supply chain issues rattled the economy. The result was a startup ecosystem that continued to build on its momentum, with no shortage of companies raising private capital at billion-dollar-plus unicorn valuations.

---
In order to gauge the local startup scene and who's leading the proverbial pack, we asked more than 30 leading L.A.-based investors for their take on the hottest firms in the region. They responded with more than two dozen venture-backed companies; three startups, in particular, rose above the rest as repeat nominees, while we've organized the rest by their amount of capital raised as of January, according to data from PitchBook. (We also asked VCs not to pick any of their own portfolio companies, and vetted the list to ensure they stuck to that rule.)
Without further ado, here are the 26 L.A. startups that VCs have their eyes on in 2022.
Harri Weber
Harri is dot.LA's senior finance reporter. She previously worked for Gizmodo, Fast Company, VentureBeat and Flipboard. Find her on Twitter and send tips on L.A. startups and venture capital to harrison@dot.la.
05:10 AM | March 20, 2023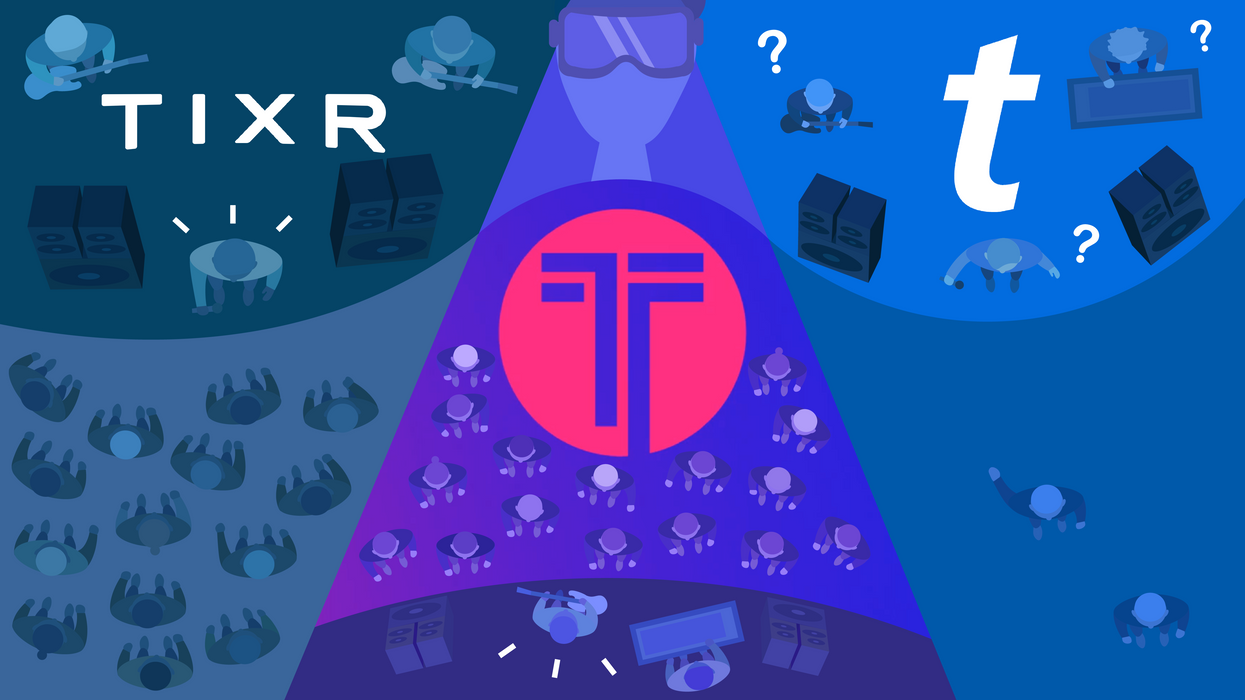 Evan Xie
When Taylor Swift announced her 'Eras' tour back in November, all hell broke loose.
Hundreds of thousands of dedicated Swifties — many of whom were verified for the presale — were disappointed when Ticketmaster failed to secure them tickets, or even allow them to peruse ticketing options.
But the Taylor Swift fiasco is just one of the latest in a long line of complaints against the ticketing behemoth. Ticketmaster has dominated the event and concert space since its merger with Live Nation in 2010 with very few challengers — until now.
Adam Jones, founder and CEO of Token, a fan-first commerce platform for events, said he has the platform and the tech ready to take it on. With Token, Jones is creating a system where there are no queues. In other words, fans know immediately which events are sold out and where.
"We come in very fortunate to have a modern, scalable tech stack that's not going to have all these outages or things being down," Jones said. "That's step one. The other thing is we're being aggressively transparent about what we're doing and how we're doing it. So with the Taylor Swift thing…you would know in real time if you actually have a chance of getting the tickets."
Here's how it works: Users register for Token's app and then purchase tickets to either an in-person event, or an event in the metaverse through Animal Concerts. The purchased ticket automatically shows up in the form of a mintable NFT, which can then be used toward merchandise purchases, other ticketed events or, Adams's hope for the future — external rewards like airline travel. The more active a user is on the site, the more valuable their NFT becomes.
Ticketmaster has dominated the music industry for so long because of its association with big name artists. To compete, Token is working on gaining access to their own slew of popular artists. They recently entered into a partnership with Animal Concerts, a live and non-live event experiences platform that houses artists like Alicia Keys, Snoop Dogg and Robin Thicke.
"You'll see they do all the metaverse side of the house," Jones said. "And we're going to be the [real-life] web3 sides of the house."
In addition, Token prides itself on working with the artists selling on their platform to set up the best system for their fanbase, devoid of hefty prices and additional fees — something Ticketmaster users have often complained about. Jones believes where Ticketmaster fails, Token thrives. The app incentivizes users to share more data about their interests, venues and artists by operating on a kind of points system in the form of mintable NFTs.
"We can actually take the dataset and say there's 100 million people in the globe that love Taylor Swift, so imagine she's going on tour and we ask [the user], 'Would you go to see her in Detroit?' And imagine this place has 30,000 seats, but 100,000 people clicked 'yes,'" he explained. "So you can actually inform the user before anything even happens, right? About what their options are and where to get it."
Tixr, a Santa-Monica based ticketing app, was founded on the idea that modern ticketing platforms were "living in the legacy of the past." They plan to attract users by offering them exclusive access to ticketed events that aren't in Ticketmaster's registry.
"It melts commerce that's beyond ticketing…to allow fans to experience and purchase things that don't necessarily have to do with tickets," said Tixr CEO and Founder Robert Davari. "So merchandise, and experiences, and hospitality and stuff like that are all elegantly melded into this one, content driven interface."
Tixr sells tickets to exclusive concerts like a Tyga performance at a night club in Arizona, general in-person festivals like ComplexCon, and partners with local vendors like The Acura Grand Prix of Long Beach to sell tickets to the races. Plus, Davari said it's equipped to handle high-demand, so customers aren't spending hours waiting in digital queues.
Like Token, Tixr has also found success with a rewards program — in the form of fan marketing.
"There's nothing more powerful in the core of any event, brand, any live entertainment, [than] the community behind it," Davari said. "So we build technology to empower those fans and to reward them for bringing their friends and spreading the word."
Basically, if a user gets a friend to purchase tickets to an event, then the original user gets rewarded in the form of discounts or upgrades.
Coupled with their platforms' ability to handle high-demand events, both Jones and Davari believe their platforms have what it takes to take on Ticketmaster. Expansion into the metaverse, they think, will also help even the playing field.
"So imagine you can't go to Taylor Swift," Jones said. "What if you could purchase an exclusive to actually go to that exact same show over the metaverse? An artist's whole world can expand past the stage itself."
With the way ticketing for events works now, obviously not everyone always gets the exact price, venue or date they want. There are "winners and losers." Jones's hope is that by expanding beyond in-person events, there can be more winners.
"If there's 100,000 people who want to go to one show and there's 37,000 seats, 70,000 are out," he said. "You can't fight that. But what we can do is start to give them other opportunities to do things in a different way and actually still participate."
Jones and Davari both teased that their platforms have some exciting developments in the works, but for now both Token and Tixr are set on making their own space within the industry.
"We simply want to advance this industry and make it more efficient and more pleasurable for fans to buy," Davari said. "That's it."
Andria Moore
Andria is the Social and Engagement Editor for dot.LA. She previously covered internet trends and pop culture for BuzzFeed, and has written for Insider, The Washington Post and the Motion Picture Association. She obtained her bachelor's in journalism from Auburn University and an M.S. in digital audience strategy from Arizona State University. In her free time, Andria can be found roaming LA's incredible food scene or lounging at the beach.
09:37 AM | January 12, 2022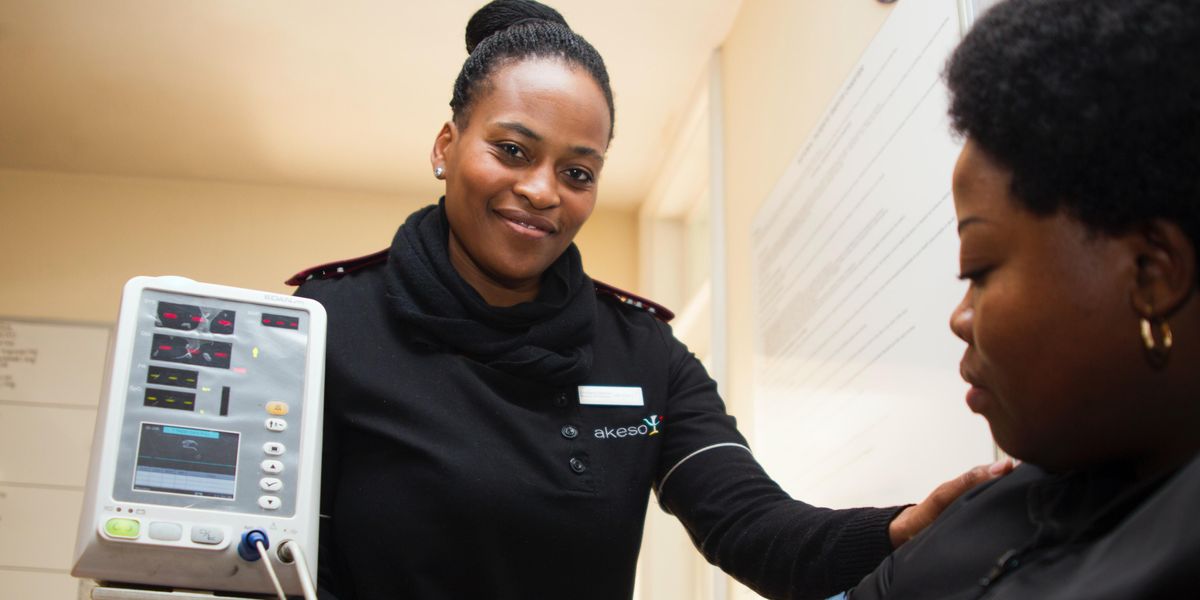 By all accounts, these are heady times for health-tech startups. In 2020, as the pandemic raged, a record $28.5 billion of venture capital poured into the U.S. biotech startup scene, according to Pitchbook data. New dollars inflated valuations for telehealth services, concierge medical practices and a slew of other startups designed to save doctors, hospitals and patients time and money.
But not everybody reaped the benefits. A survey of nearly 700 health startup leaders conducted by Rock Health in 2020 found that support for Black founders was largely inadequate. Black founders were more likely than white or Asian founders to bootstrap their companies, while most were based in the South or the Midwest—far from the funding hotbeds of the Northeast and West Coast.

These inequities formed the genesis for Jumpstart Nova, which bills itself as the first venture fund investing exclusively in Black-founded and Black-led health companies. The fund—a spinoff from Nashville-based venture capital firm Jumpstart Health Investors—announced Wednesday that it has raised $55 million from health care investors including Eli Lilly and Company, Cardinal Health and Atrium Health, oversubscribing its initial $30 million target.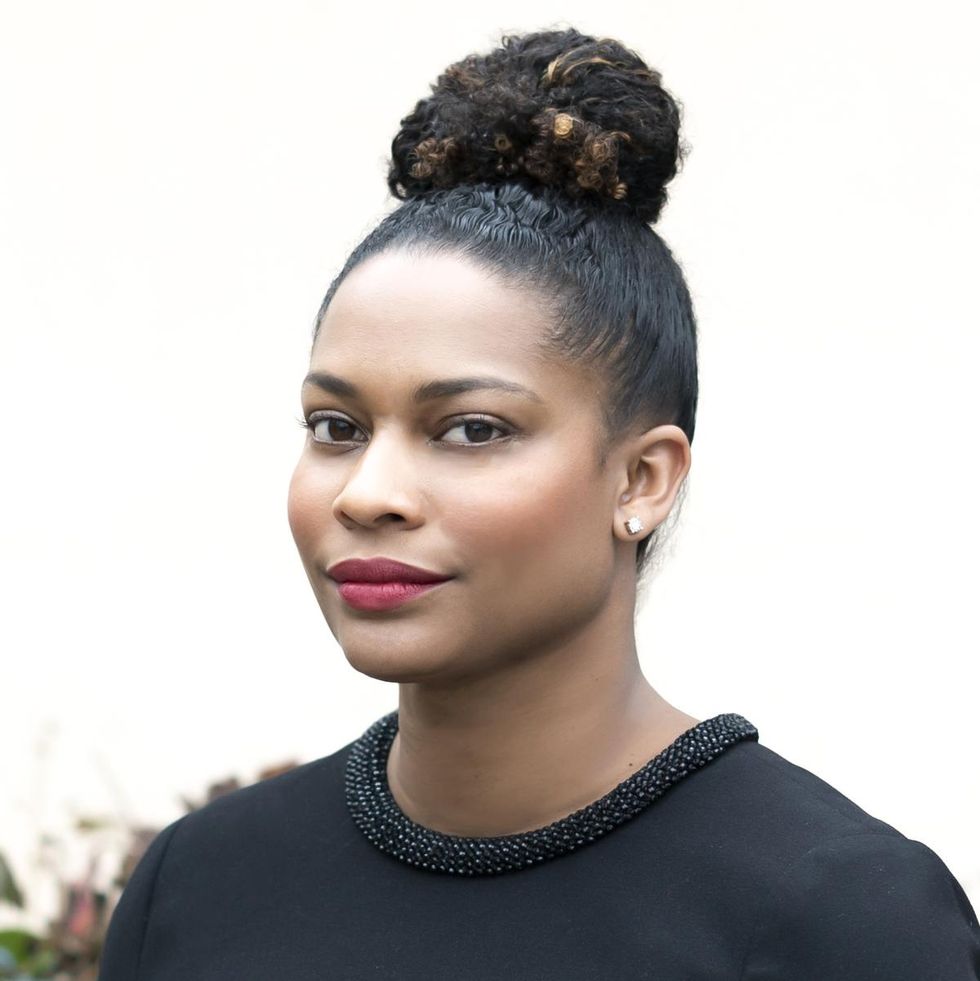 Jumpstart Nova partner Kathryne Cooper
Though Jumpstart is based in Tennessee, the Nova fund will have roots in Los Angeles, as well. Jumpstart Nova partner and native Angeleno Kathryne Cooper is based in L.A., and is working alongside Jumpstart co-founder Marcus Whitney to lead deals and manage the portfolio. Cooper brings an experienced background in the worlds of health care technology and startup investing. She previously managed an FDA-backed seed fund for the West Coast Consortium for Technology & Innovation in Pediatrics, and has served as an advisor to Backstage Capital, an L.A.-based venture fund for minority-led startups, as well as the city of Los Angeles' Women in STEM (WiSTEM) initiative.
"[Black people] have been overlooked traditionally for investments from the venture space, and I believe that talent is equally distributed and anyone can build within health care," Cooper told dot.LA. "So I think it was a unique market opportunity to create a fund that invests exclusively in Black founders."

According to Jumpstart, of the nearly 785,000 companies in the U.S. health care sector today, only around 35,000—or less than 5%—are Black-owned. The venture fund is hoping to eliminate certain processes baked into the venture capital world that it believes make it harder for minority founders to access funding. For instance, instead of relying on in-person meetings that require founders to fly out to L.A. or Nashville, it is soliciting founders from all over the U.S.—an attempt to rectify some of the geographical inequities that leave many Black founders at a disadvantage.
"I think protocols like that are helpful because some of these methodologies have chronically underserved certain types of founders," Cooper said. "And we don't make the same mistake, even though we're investing in Black founders."
Keerthi Vedantam
Keerthi Vedantam is a bioscience reporter at dot.LA. She cut her teeth covering everything from cloud computing to 5G in San Francisco and Seattle. Before she covered tech, Keerthi reported on tribal lands and congressional policy in Washington, D.C. Connect with her on Twitter, Clubhouse (@keerthivedantam) or Signal at 408-470-0776.
https://twitter.com/KeerthiVedantam
keerthi@dot.la