art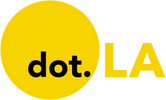 Get in the KNOW
on LA Startups & Tech
X
art
If there wasn't a feeding frenzy at the text-to-image, AI-powered trough after DALL-E 2 achieved viral fame, there will be now. TikTok has added an "AI greenscreen" feature in the app, which—like DALL-E 2—lets you put in a text prompt the AI then renders in image form. This adds another tool that creators can use as a video background.
It's not a particularly sophisticated feature yet—it renders abstract, strange images like many text-to-image applications. Still, similar models like Imagen (Google) or Midjourney can render strikingly detailed creations by comparison.
The vague abstraction of AI Greenscreen images might be intentional, given the enormous amount of computing power needed to render the images on top of TikTok's ever-increasing popularity as a social media app in general.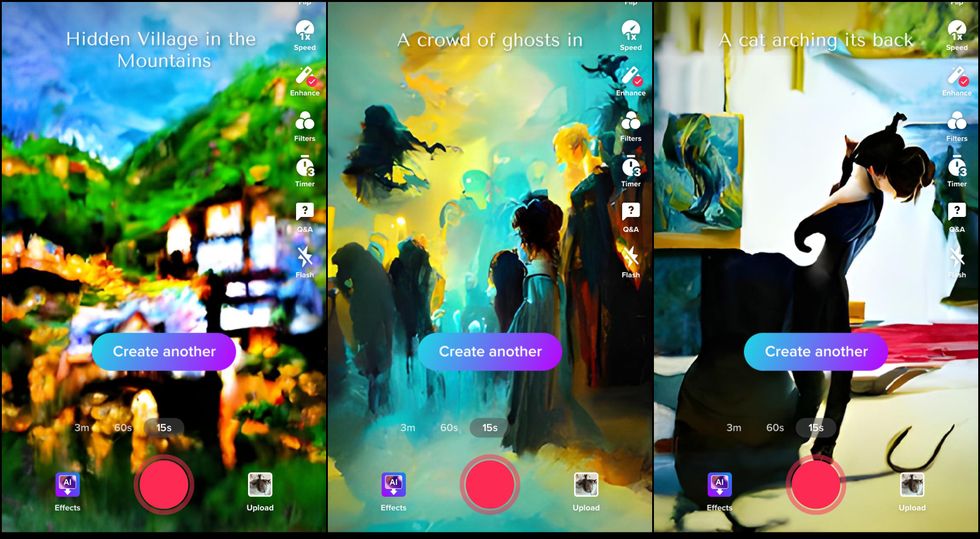 A series of surreal, colorful images created with TikTok's AI Greenscreen feature
As The Verge notes, the choice to make AI Greenscreen simple and surreal is a matter of corporate safety since TikTok has over a billion users. A photorealistic AI product could lead to someone producing objectionable, offensive and legally actionable content.

However limited the tool may be compared to established AI art projects, TikTok's adoption of AI Greenscreen marks a significant step forward for text-to-art from something that's still a tech novelty to more mainstream usage. In addition to notable projects like DALL-E 2 or the related app Craiyon (formerly DALL-E mini), there are numerous similar projects in the works, such as Bitcoin podcaster and Tokenly founder Adam B. Levine's Pixelmind. Still in beta, it is described as "A generative art experiment" and produces notably interesting and precisely-rendered art that easily could have come from a human hand.
There's also Playform.ai, which offers AI-generated art as a tool for human artists, and Hotpot.ai, which provides a host of tools, including an AI artmaker.
The U.S. Copyright Office has already had to address the question of whether an artificial intelligence application can copyright an image it creates, and the answer was that "human authorship is a prerequisite to copyright protection."
Still, visual artists are growing more concerned that artificial intelligence will drive them out of work. If TikTok adoption truly kickstarts text-to-image AI art into broader usage, paying for the computing power necessary to create it will be just one of a host of new problems confronting the emerging industry.
From Your Site Articles
Related Articles Around the Web
Image courtesy Arkive
Historical documents, records and important artifacts are sometimes locked away in vaults (until a museum or library wants to showcase them), and under restricted access. Thomas McLeod believes that these artifacts hold great value and have the potential to impact communities, so he founded Arkive, the first decentralized, physical museum.
The inspiration for Arkive came from McLeod's previous company, Omni, a physical storage company acquired by Coinbase in 2019.
"We thought it would always be like utility items and we started getting full sneaker collections, vintage posters, records, comic books that were valuable and we kind of had a panic attack," McLeod told dot.LA. "The business [Omni] was built around storing bikes, and you can't put a vintage record next to a dirt bike. They just don't store in the same manner."
McLeod was fascinated by the items and collections that came through the door. To him, it felt like browsing a museum of curated items that everyday people collect.
That's when McLeod knew he was onto something.
McLeod has built startups before. Past projects included Pagelime, acquired in 2015 by SurrealCMS, and in 2012 LolConnect was acquired by Tencent.
The items in Arkive's collections are hand-selected by members who vote on what items they want to acquire. The organization currently has 300 active users, and there are hundreds on the waiting list. McLeod confirmed to dot.LA that they will increase the number of members admitted to 50 people each week with plans to cap admissions at 1,000 for the first phase. He added that while membership is free today, that will likely change in the future.
People interested in becoming members must apply on Arkive's website, where they will answer individual questions about their interests and occupations.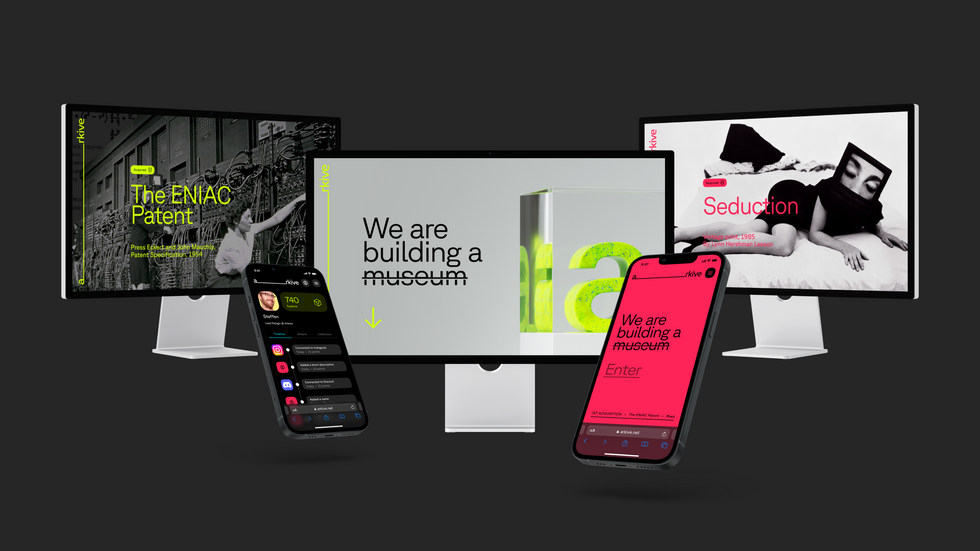 Arkive's physical, blockchain-inspired museum is coming to Santa Monica. Courtesy of Arkive
Just as museums have a lobby, Arkive has its "atrium." In this space, every member enters and registers their cryptocurrency wallets. Once registration is complete, members can vote on the blockchain for the artifact or piece of art they want Arkive to acquire. Prior to voting, to ensure they are well informed, members will have the opportunity to learn about each artifact from the artist, the gallery or the collector who previously held the item.
Since there is a surplus of artifacts around the world, Arkive's team of curators handpick options that are relevant to the current theme: "When Technology Was a Game Changer." While each round of voting is different, McLeod said the voting window for members usually lasts five days (M-F).
Arkive has acquired two items since coming out of stealth mode, the first one being the original patent for the ENIAC – known as the world's first programmable, electronic general-purpose computer. In addition to ENIAC's patent, members also voted to acquire Seduction (1985), a vintage print by Lynn Hershman Leeson, which will be part of Arkive's first public exhibition at the Art Basel Miami Beach in December 2022. Once items are acquired, they will be loaned to museums or galleries to be placed on display for the public to enjoy—at locations Arkive members believe have the most significant cultural impact.
"For instance, the ENIAC patent, we would love it if it lived at the Computer History Museum in San Mateo. If we acquired a Frida Kahlo, we would love it if it was in Mexico City or somewhere that mattered to her art or the family that she was a part of," McLeod said.
The Santa Monica-based startup announced last week that it raised $9.7 million in a seed funding round led by Offline and TCG Crypto. Other participants included NFX, Freestyle Capital, Coinbase Ventures, Not Boring Capital, Precursor, Chainforest, Coil, Julia Lipton, Joe McCann, Chris Cantino, Marty Bell and Paul Veradittakit.
"People who committed were all the way in and did not hesitate to support and be a part of the journey," McLeod said. "It got us the right people that are in it for the long haul and really care about not just the business but the potential cultural impact that it could have. So having the right investors to me is more important than just money."
Some of the funding will be allocated towards expanding the team, but a majority of the capital raised will go into acquiring more artifacts. McLeod said Arkive has three more acquisitions lined up in the next three months, but the eventual goal is to acquire two pieces a month.
Correction: An earlier version of this piece misspelled Thomas McLeod's last name.
From Your Site Articles
Related Articles Around the Web