NASA's JPL Receives Billions to Begin Understanding Our Solar System
Samson Amore
Samson Amore is a reporter for dot.LA. He holds a degree in journalism from Emerson College. Send tips or pitches to samsonamore@dot.la and find him on Twitter @Samsonamore.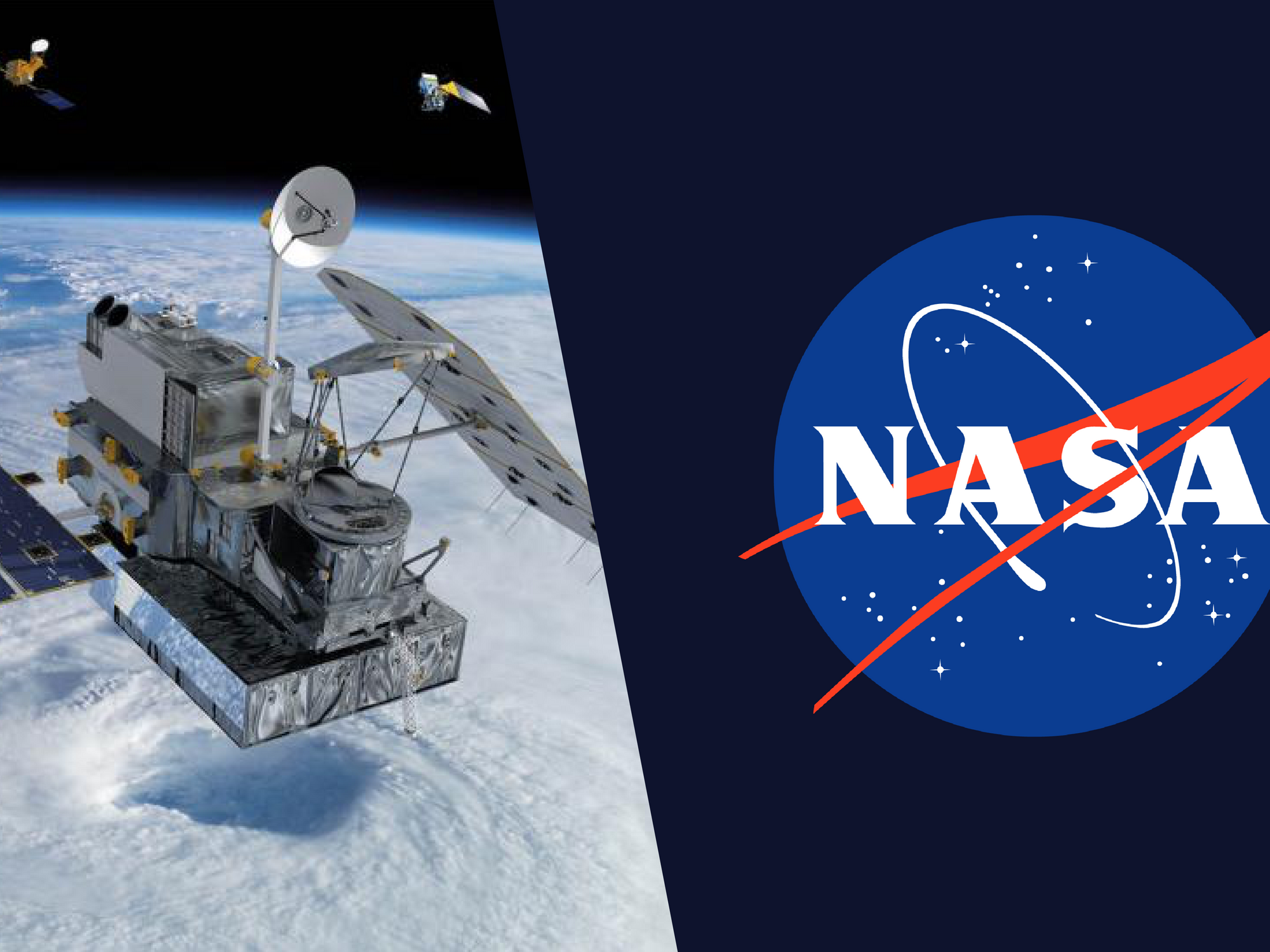 Evan Xie
NASA's footprint in California is growing as the agency prepares for Congress to approve its proposed 2024 budget.
The overall NASA budget swelled 6% from the prior year, JPL deputy director Larry James told dot.LA. He added he sees that as a continuation of the last two presidential administrations' focus on modernizing and bolstering the nation's space program.
The money goes largely to existing NASA centers in California, including the Pasadena-based Jet Propulsion Laboratory run with Caltech, Ames Research Center in Silicon Valley and Armstrong Flight Research Center at Edwards Air Force Base.
California remains a hotspot for NASA space activity and investment. In 2021, the agency estimated its economic output impact on the region to be around $15.2 billion. That was far more than its closest competing states, including Texas ($9.3 billion) and Maryland (roughly $8 billion). That same year, NASA reported it employed over 66,000 people in California.
"In general, Congress has been very supportive" of the JPL and NASA's missions, James said. "It's generally bipartisan [and] supported by both sides of the aisle. In the last few years in general NASA has been able to have increased budgets."
There are 41 current missions run by JPL and CalTech, and another 16 scheduled for the future. James added the new budget is "an incredible support for all the missions we want to do."
The public-private partnership between NASA and local space companies continues to evolve, and the increased budget could be a boon for LA-based developers. Numerous contractors for NASA (including CalTech, which runs the JPL), Boeing, Lockheed Martin, SpaceX and Northrop Grumman all stand to gain new contracts once the budget is finalized, partly because NASA simply needs the private industry's help to achieve all its goals.
James said that there was only one JPL mission that wasn't funded – a mission to send an orbital satellite to survey the surface and interior of Venus, called VERITAS.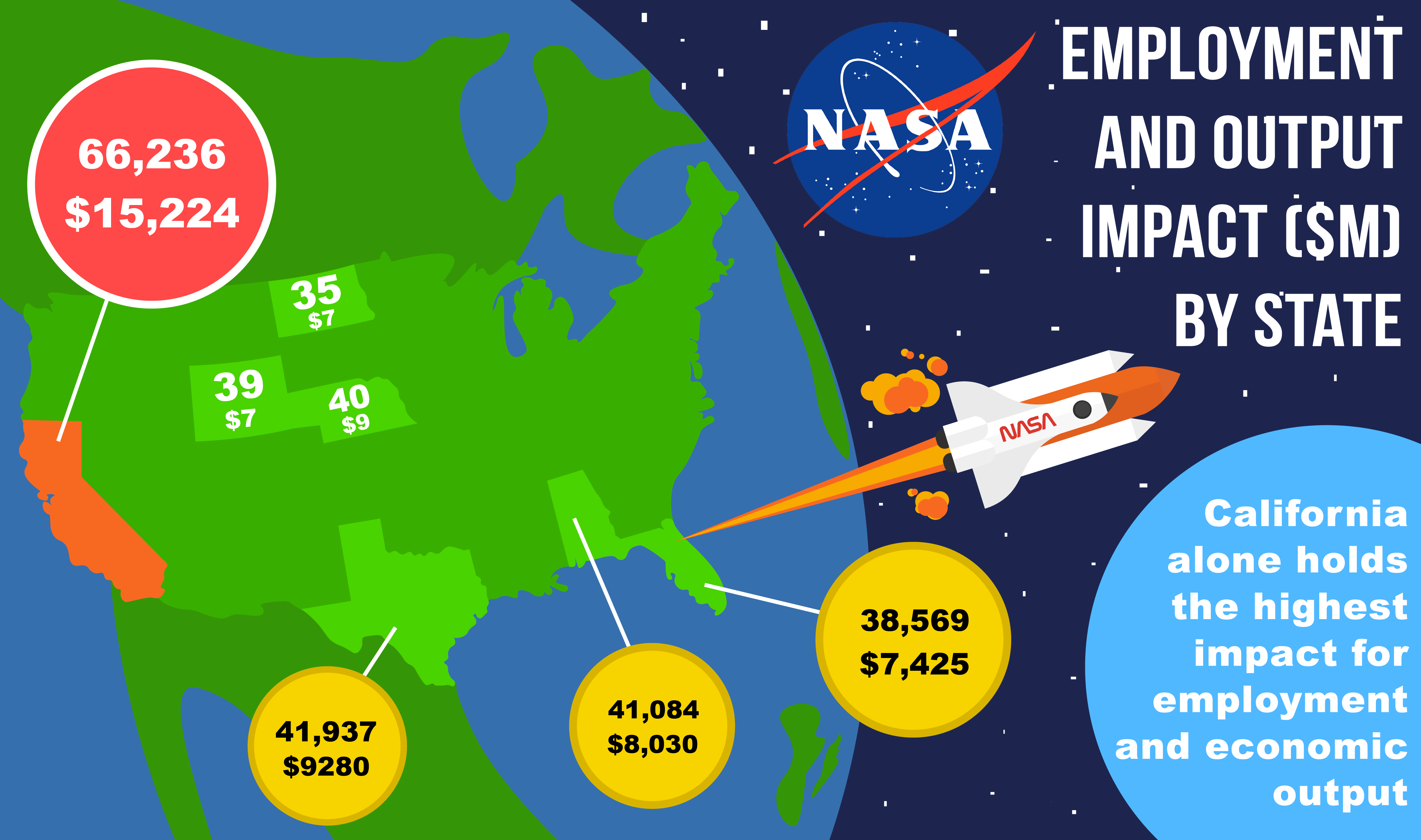 NASA Employment and Output ImpactEvan Xie
The Moon and Mars
Much of the money earmarked in the proposed 2024 budget is for crewed missions. Overall, NASA's asking for $8 billion from Congress to fund lunar exploration missions. As part of this, the majority is earmarked for the upcoming Artemis mission, which aims to land a woman and person of color on the Moon's south pole.
While there's a number of high-profile missions the JPL is working on that are focused on Mars, including Mars Sample Return project (which received $949 million in this proposed budget) and Ingenuity helicopter and Perseverance rover, JPL also received significant funding to study the Earth's climate and behavior.
JPL also got funding for several projects to map our universe. One is the SphereX Near Earth Objects surveyor mission, the goal of which is to use telescopes to "map the entire universe," James said, adding that the mission was fully funded.
International Space Station
NASA's also asking for more money to maintain the International Space Station (ISS), which houses a number of projects dedicated to better understanding the Earth's climate and behavior.
The agency requested roughly $1.3 billion to maintain the ISS. It also is increasing its investment in space flight support, in-space transportation and commercial development of low-earth orbit (LEO). "The ISS is an incredible platform for us," James said.
James added there are multiple missions outside or on board the ISS now taking data, including EMIT, which launched in July 2022. The EMIT mission studies arid dust sources on the planet using spectroscopy. It uses that data to remodel how mineral dust movement in North and South America might affect the Earth's temperature changes.
Another ISS mission JPL launched is called ECOSTRESS. The mission sent a thermal radiometer onto the space station in June 2018 to monitor how plants lose water through their leaves, with the goal of figuring out how the terrestrial biosphere reacts to changes in water availability. James said the plan is to "tell you the kind of foliage health around the globe" from space.
One other ISS project is called Cold Atom Lab. It is "an incredible fundamental physics machine," James said, that's run by "three Nobel Prize winners as principal investigators on the Space Station." Cold Atom Lab is a physics experiment geared toward figuring out how quantum phenomena behave in space by cooling atoms with lasers to just below absolute zero degrees.
In the long term, James was optimistic NASA's imaging projects could lead to more dramatic discoveries. Surveying the makeup of planets' atmospheres is a project "in the astrophysics domain we're very excited about," James said. He added that this imaging could lead to information about life on other planets, or, at the very least, an understanding of why they're no longer habitable.
Samson Amore
Samson Amore is a reporter for dot.LA. He holds a degree in journalism from Emerson College. Send tips or pitches to samsonamore@dot.la and find him on Twitter @Samsonamore.
https://twitter.com/samsonamore
samsonamore@dot.la