The Weirdest, Wildest, Most Unexpected, and Impractical AI Apps of the Moment
Lon Harris
Lon Harris is a contributor to dot.LA. His work has also appeared on ScreenJunkies, RottenTomatoes and Inside Streaming.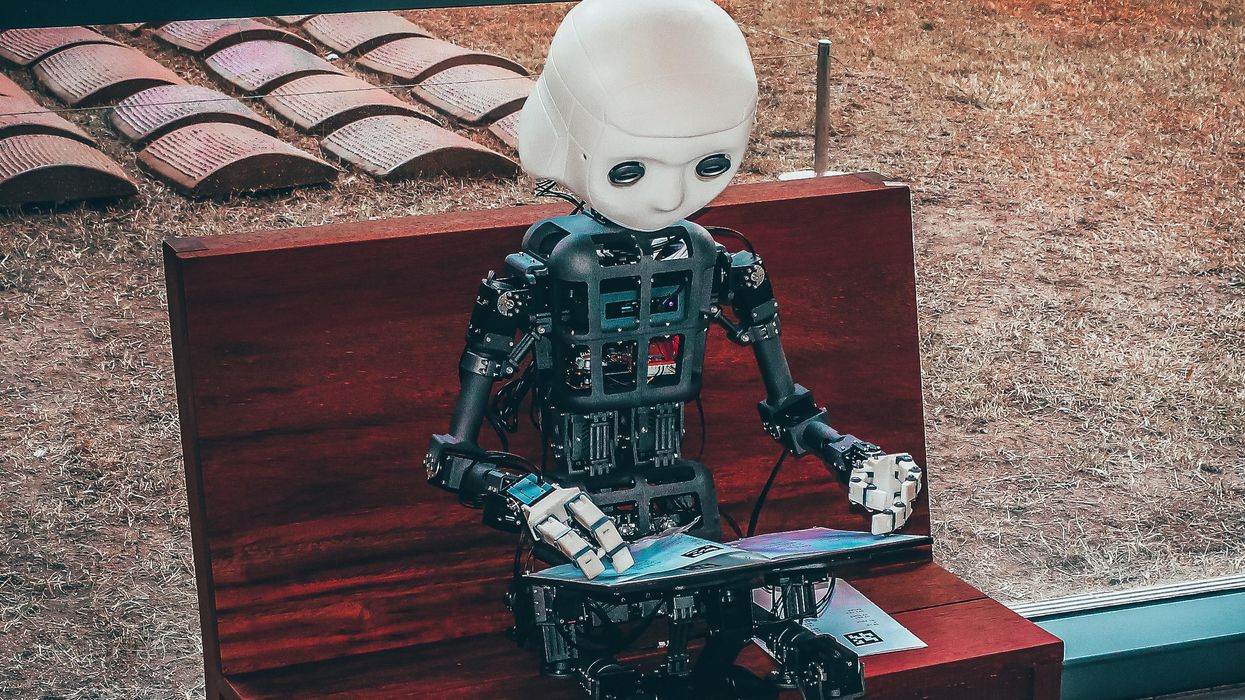 This is the web version of dot.LA's weekly newsletter. Sign up to get the latest news on Southern California's tech, startup and venture capital scene.
2023 increasingly looks like the year that artificial intelligence graduates from zany sci-fi running joke to a daily part of our everyday lives. The massive viral success of "generative AI" apps like OpenAI's ChatGPT and Dall-E are bringing a new generation of entrepreneurs and founders to Silicon Valley (or the neary spinoff, "Cerebral Valley"). Computer Science programs at schools like the University of Texas at Austin are adding courses and degrees in artificial intelligence. Investors have noticed too, flooding the space with new funding. The New York Times predicts that, this year, AI-powered assistant apps will improve to the point that they cease being a fun gimmick and start actually taking work off of our human shoulders.
---
Naturally, this has led to an explosion in new machine learning applications, experiments, projects and startups. Many of them are extremely practical, aimed at filling everyday needs, increasing efficiency, and taking repetitive tasks out of the hands of human employees. The copywriting tool Jasper, for example, auto-generates corporate blog posts based on basic templates. The MathGPT chatbot serves as a tutor that can help students answer basic questions about their homework without a teacher's intervention.
But it seems like, for every one of these immediately helpful AI concepts, there's a few weird, silly, or unexpected counterparts. The rush to plant a flag and get in early on the world of AI apps has inspired some truly bizarre experiments.
Weird Art Projects
Take "Nothing, Forever," a live-streaming Twitch show recreating the classic '90s sitcom "Seinfeld," that's created almost entirely via algorithm. OpenAI's GPT-3 language model crafts the scripts, and even the voice acting performances, direction, editing, and music are generative. Some of the artwork and the laugh track were created by humans; the rest is all automated.
3D artist David O'Reilly has also exclusively used generative systems to create a surreal and nightmarish "children's cartoon" called "Bartak." The show is presented as something of a parody of AI projects, and features an unsettling AI-generated narrator alongside terrifyingly nonsensical and abstract cartoon imagery.
Designer and photographer Rob Sheridan incorporates AI art into his online alternate reality game (ARG) "VIIR." Players examine purported documents from the fictional "Volstof Institute for Interdimensional Research," which investigated "soft places" where the fabric of space-time was thin, allowing people to explore alternate realities. Many of these dimensions are then illustrated with the aid of the Midjourney bot.
Weird Academic and Scientific Applications
These are purely art projects, but other AI apps live right on the border between the practical and the absurd. Historical Figures Chat was designed by San Jose engineer Sidhant Chadda, and offers users the opportunity to converse (via text message, of course) with over 20,000 noteworthy individuals from throughout human history. The selection ranges from revered heroes like Amelia Earhart and Benjamin Franklin to more controversial chat partners like Nazi general Heinrich Himmler. Though Chadda argues the app was designed as an educational tool, and a way to add a compelling and entertaining human element to the sometimes dry study of history, many experts have already started dinging the project for historical accuracy.
For example, the chatbot versions of historical figures frequently express unrealistic remorse for crimes and atrocities they committed in life. In some cases, the chatbot – acting in the role of a historical figure – will attempt to make excuses or provide explanations for "their" behavior. (One recent example found a Henry Ford bot denying accusations of anti-Semitism, and making the case that these charges were based on "a few isolated incidents.")
Similar projects have also attempted to create chatbot versions of friends or family members who have died. Last year, we wrote about Los Angeles-based StoryFile, a company that lets people create videos that can reply to viewers' questions, using AI to play relevant video clips of the deceased as responses.
Scientists are also finding intriguing and unexpected uses for cutting edge AI applications. The program Deep Squeak detects the high-frequency sounds some mammals make when stressed. After training on rats and mice, the software could theoretically be used to search for whales and other marine mammals in the vast ocean. Creator Ocean Science Analytics hopes to employ the technology to assist in constructing offshore wind farms, ensuring they aren't encroaching on any pre-existing animal habitats.
A team at the University of Toronto, led by astronomer Peter Ma, is also using AI to speed up humanity's search for extraterrestrial life. Since the 1960s, astronomers with SETI (the Search for Extraterrestrial Intelligence) have been recording hours of "noise" from space, hoping to detect repeated signal patterns potentially carrying a coded message from aliens.
More Weird Experiments
Of course, generating strange, other-worldly imagery based on simple prompts is one of the most common and popular uses for AI today. But engineer James Bruton took things one step further, not only designing a new musical instrument using generative AI, but then actually creating a physical version of the instrument in the real world. Bruton first generated a serviceable image for the prompt "experimental robotics equipment for playing music," then designed a working version in CAD and 3D-printed out the parts. (Yes, it works, and produces a noisy, somewhat discordant organ-type sound.)
Perhaps the unconventional use for AI that has grabbed the most recent attention is DoNotPay, a supposed "robot lawyer" service which uses algorithms to help people with basic legal issues, like parking tickets or a contractual dispute with a subscription service. The company spent much of early 2023 hyping its efforts to use DoNotPay to represent an actual human client in a US court of law, but this project was derailed following objections from a number of state bar associations.
In potentially even worse news for the embattled startup, new reports from TechDirt indicate that DoNotPay may not even by a robot lawyer using AI at all, but just a marketing stunt. After several attempts to use the service, TechDirt poster and paralegal Kathryn Tewson has come to suspect that the company is employing real human lawyers, and just pretending that their documents are being prepared by an AI. No, really. That's what they're saying.
Regardless, there are undeniably a lot of REAL AI companies doing interesting things with the technology right now. Whether you're in the market for
monstrous New Yorker cartoons
, more nutritious
broccoli yields
, a
horrifying nightmare-haunting cryptid
, or just a collection of
hundreds of impossible buildings
, there's a little something for everyone happening now in the Cerebral Valley and beyond. -
Lon Harris
Lon Harris
Lon Harris is a contributor to dot.LA. His work has also appeared on ScreenJunkies, RottenTomatoes and Inside Streaming.