Why Amazon's Former Consumer Boss is Obsessed With Bringing Back US Manufacturing
May 04 2021
When Jeff Wilke, CEO of Amazon Consumer Worldwide, made the surprise announcement in August that he was leaving, he said he felt it was time to do something else.

"Time for me to take time to explore personal interests that have taken a back seat for over two decades," Wilke wrote in a heartfelt letter to Amazon's 1.13 million employees.
---
Wilke has been vague about what those interests are until he recently sat down for an extended conversation with dot.LA. (He also shared his views on Amazon, which you can read here.)
While Jeff Bezos, who announced his own retirement as CEO in February, is focused on space exploration, Wilke's interests are decidedly less celestial – investing in underrepresented founders and restoring American manufacturing.
It is full circle for Wilke, who grew up in Pittsburgh where he saw once-prosperous factories shutter their doors.
"I watched the decline of industry and the effect that it had on the people of Pittsburgh and it really left a mark on my life," he said.
Initially, Wilke went about as far from the rust belt as one can get. After graduating from Princeton with a degree in chemical engineering, he went to work at Andersen Consulting (now Accenture) writing software. The job paid well but Wilke found it unsatisfying.
"I got to a point where I decided I couldn't keep doing what I was doing," he said. "I needed to make a career change."
He went to get an MBA at the Massachusetts Institute of Technology where, unlike most of his colleagues who were focusing on finance and consulting, he enrolled in the Leaders for Global Operations program. (He served as co-chairman of the program's governing board for over a decade.)
After graduation, he worked in plant operations at the industrial conglomerate AlliedSignal – which was later absorbed by Honeywell – before being poached by Amazon at the age of 33 to be vice president and general manager for operations.
Wilke said he was attracted to Amazon after reading Bezos' now-legendary 1997 shareholder letter, which stressed the importance of investing for the future.
"I loved the focus on long-term free cash flow instead of the quarter-to-quarter financial targets which drive most public companies," Wilke said. "And I loved the idea that success at Amazon would likely depend on both computer science and operational excellence."
In a Wall Street Journal article announcing the hire, Amazon's then-president Joe Galli said he was counting on Wilke to take the company's nascent network of distribution centers "to a whole new level of productivity and excellence."
It is safe to say Wilke got the job done, helping Amazon go from $2 billion in revenue in 1999 to now more than $1 billion a day.
Now he is deploying some of his wealth as an angel investor in startups including Fernish, Pacaso, Dolly, SparkToro, Convoy, Lockstep, Cyrus Bio, All Voices, Pure Watercraft, Alpine BioSciences — and most significantly — Re:Build Manufacturing.
Here is the second part of our conversation, edited for length and clarity. Read part one here.
I'm interested in what you've done in manufacturing. What do you see as your role?
Jeff Wilke: When I showed up at Amazon in 1999, I had created a playbook for operational excellence, built on these experiences and leveraging what had been built through lean manufacturing in the auto industry and other places. Starting in 2000, we applied it in retail for the first time and that was a terrific experience. But after I had made my decision to leave Amazon, I started to have some conversations with a friend who is a grad school classmate, Miles Arnone, and is now a co-founder of Re:Build Manufacturing about what more the U.S. could do to make sure it would remain competitive in this vital industry. We decided to build a new American manufacturing company that would ultimately build U.S. factories and hire U.S. workers. We decided to start with some acquisitions of existing companies, but the goal over time is to build new operations. We're hoping with the right mix of technology, skilled people, long-term focus, the right leadership principles – that the U.S. can successfully compete in manufacturing once again.
When you say 'compete,' what does that mean? You know better than anyone that this is a globalized economy. Consumers want cheap things shipped to them overnight and it's cheaper to make most things overseas. So can the U.S. really be a manufacturing powerhouse?
I think it can. I don't think it's going to be able to do it by copying what happened in Asia over the last 30 years. We can't have factories filled with unskilled, low-paid workers. But I think we can have the right hardware technologies alongside humans who are higher skilled. And you mentioned a key word, which is consumer desire for speed and speed isn't just a consumer thing. When you think about a lean process where you take as much time out of the process as you can, producing things in Asia thousands of miles away is not lean. Lean would be having production close to customers so processes can react faster.
Do you think we'll see iPhones or Kindles produced here?
I don't think you could do that overnight. But, I think that over time we'll build up the multiple tiers of suppliers that are necessary to build something like an iPhone and, maybe even one day, a version of that kind of complex consumer electronics product here in the U.S.
It's interesting because the logistics jobs at places like Amazon have actually replaced a lot of manufacturing jobs...
There have been millions of jobs created as a result of companies like Amazon. One thing to keep in mind, though, is that delivery in some sense replaces your labor, which was unpaid, to get in your car and drive somewhere to buy something and come back. And those are new jobs that are created in the economy as opposed to shifting from one thing to another. Certainly in a bunch of towns in the U.S. where manufacturing withered, they were very grateful that Amazon built the fulfillment center that paid really well and offered people who didn't have great skills the chance to improve their lives and I think that trend will continue. The kinds of jobs that I think we're going to build at Re:Build Manufacturing will be typically higher-skilled jobs and, consequently, higher pay.
It's unusual to hear people in tech talk about manufacturing. Tech is usually seen as part of the problem...
I think that a software-only economy is more fragile than an economy that also embraces the complicated dance between software and hardware. My experience over the last 21 years helping to build Amazon was one where that dance was critical to the success of the firm. Amazon is a great software company, but it had to learn to be a great operator in the physical world, too.
You also said you had other interests you were going to pursue. What are some other things you're excited about doing that?
If you go back to May, I came to a conclusion that really changed the way I was getting involved in activities that were making a difference in DEI [diversity, equity and inclusion]. I admitted that I had subscribed to this idea that just facilitating achievement would solve racial inequality; If I just help the smartest people of color to get into a good school or to get a good job, that everything else will take care of itself. But it's not enough. So one of the things I started to do is think about my investing choices and which firms that I backed with my own money and my own time. And the truth is until recently all the firms that I would have listed had the advantage of privilege. So my friend Ron Conway [Founder & Co-Managing Partner at SV Angel] called months ago to ask if I would invest my money and time helping two guys named Austin Clements and Ajay Relan to build an L.A.-based fund called Slauson and Co. Normally I wouldn't have looked at something that was really new where they had no track record. But, if everybody is making that decision and that's how we're allocating capital, we're never going to overcome the inequality that has compounded over all these years.
You've been splitting your time between Seattle and in L.A. How come?
I decided to start spending some time down here as my wife turned her writing skills toward scripts. She's lately been working with a composer who's in L.A. on a musical. There's such a creative vibe here in L.A and I think for us, spending some of our time here has been really good for her. And if you spend any time in Seattle in the winter it's easy to understand why you might want to get a little bit more sun in the winter months.
Is she going to be doing any projects for Amazon Studios?
(Laughs) I don't know. I don't have any kind of "in" at this point so it's up to her, but she'll certainly pitch every great studio and Amazon is one of them.
What are you reading on your Kindle right now?
I am reading a Churchill biography. I've tended to read leadership biographies and I find it interesting to focus on both the superpowers that make leaders successful and especially their humanity and all the weaknesses that they have to overcome. And every one of us has both. I think sometimes when we look at history we tend to want to polish away humanity and weakness and focus just on these superpower things. Well, I don't think there are any superheroes. There are only real people who have devoted themselves to great causes.
Part 1: Jeff Wilke's reflections on his time Amazon.
Lead illustration by Eduardo Ramón Trejo.
From Your Site Articles
Related Articles Around the Web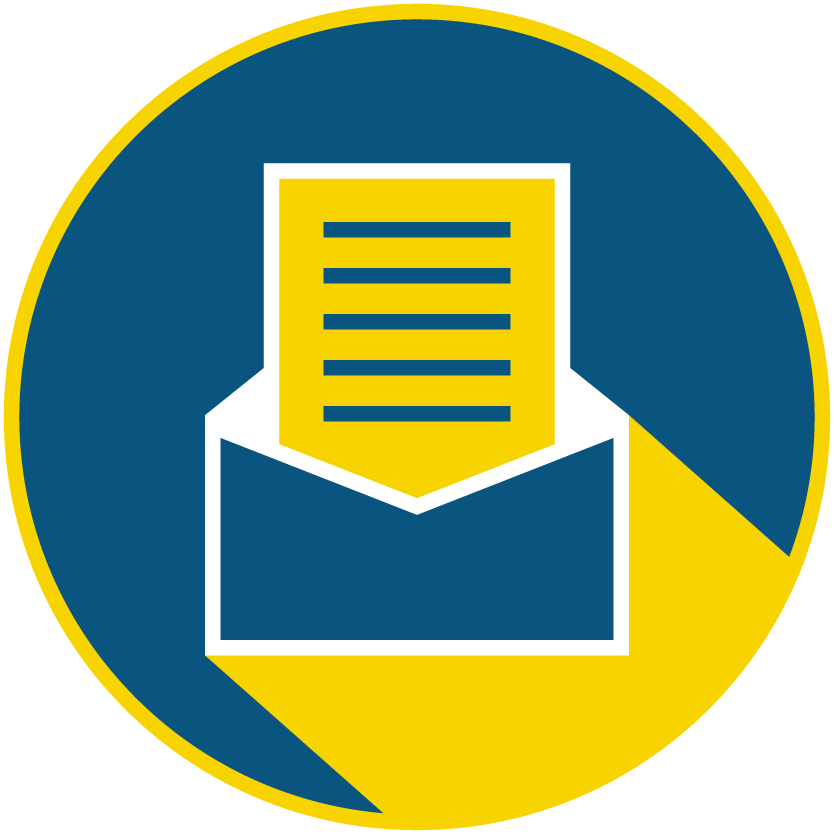 Subscribe to our newsletter to catch every headline.
The subscription management platform behind Harry's, Native and Fiji Water just pulled in $277 million in Series B round backed Summit Partners, ICONIQ Growth and Bain Capital Ventures.
Santa Monica-based ReCharge, founded in 2014, bootstrapped its growth until last year, when the subscription ecommerce service raised $50 million from Summit. This latest round values the company at $2.1 billion.
The SaaS platform now powers subscriptions for 15,000 merchants and 20 million subscribers worldwide, including Oatly, Billie and other direct-to-consumer brands.
COVID has been a boon for the ecommerce business as the stay-at-home economy pushed consumers online. The profitable company has more than doubled annual recurring revenues from 2019 to 2020.
CFO Stephanie Lemmerman credits ReCharge's growth to a business model that prioritizes merchant and customer trust as well as product quality.
"Other subscription services offer limited turnkey solutions, whereas our API first approach to our product development allows a high level of customization and flexibility," said Lemmerman. "We offer a cloud-based approach for all business sizes."
ReCharge's software provides merchants a way to offer and manage subscriptions for physical products and make it easier for them to repeat purchases.
The company has processed $5.3 billion, doubling its processing volume each year for the last five years.
Lemmerman said the company plans to use the funds to invest in improving the product, build up marketing and work on customer service. She also said plans are in the works to expand beyond North America; but declined to reveal further details on specific products or services.
Liquid Death, the bad-boy themed brand selling Austrian mountain water in tallboy cans, has had quite the life.

The unlikely Santa Monica company filed paperwork indicating it is raising nearly $15 million in additional equity funding. It says it has already raised about $10 million of that, according to paperwork filed Wednesday with the Securities and Exchange Commission.
Michael Cessario, the ad-man turned co-founder and CEO of Liquid Death, did not respond to emails seeking comment.
Liquid Death most recently raised $23 million of Series B venture funding from Convivialité Ventures, Velvet Sea Ventures and Uncommon Denominator in September at a pre-money valuation at $82 million, according to Pitchbook data. It also raised $10.1 million of Series A venture funding in February 2020 in a deal led by Velvet Sea Ventures at a pre-money valuation at $39.9 million.
Science Inc, a Santa Monica-based startup studio and early-stage venture fund, led the company's 2019 seed round at a $5 million valuation.
Featuring the slogan "Murder Your Thirst," Liquid Death sells its mountain water directly to consumers for $14.99 a case, not including shipping. It is also available in select 7-11 and Whole Foods locations.
From Your Site Articles
Related Articles Around the Web
Black professionals hold 12% of entry-level corporate jobs, but just 7% of management roles, according to McKinsey & Co. A major reason why is they often do not get enough mentoring and support and end up leaving the workforce before they advance.

Valence, a venture-backed platform to help Black professionals network and climb the corporate ladder, announced Thursday its latest effort to close the gap. Called BONDS, it is a membership-based community to provide mentoring from some of the top names in tech including Upfront Ventures Managing Partner Mark Suster, Y Combinator CEO Michael Siebel and Bonita Stewart, VP Global Partnerships at Google.
The program is accepting applications for the first cohort through the end of the month.
"It's no secret that Black professionals face unique challenges," Guy Primus, CEO of Valence, said in a statement. "Companies are slowly understanding that merely hiring Black talent is not enough; they must help cultivate their success. The professional development, mentorship, and community provided by BONDS creates an enduring ecosystem, with professional and organizational success as the output."
The yearly BONDS membership is open to rising senior managers, directors and other leaders with more than eight years of experience at large or enterprise companies. Senior executives at startups and small and mid-size companies as well as founders and investors are also invited to apply.
Inaugural partners include Santa Monica's Upfront Ventures as well as Accel, Electrolux, GGV Capital, Norwest Venture Partners, Providence Strategic Growth, Roblox, and Silicon Valley Bank.
Valence raised a $5.25 million Series A round last year led by GGV Capital and set a goal of attracting 100,000 members in a year.
From Your Site Articles
Related Articles Around the Web