peloton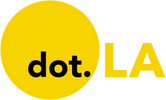 Get in the KNOW
on LA Startups & Tech
X
peloton
Los Angeles is seeing a renaissance in medical technology.
Earlier this month a venture capital firm headed by two former Amgen executives announced they raised $500 million to boost and incubate new life science and biotech companies across Los Angeles. And the firm, Westlake Village Biopartners, is working to develop a 30,000 square foot campus in Thousand Oaks.
Across town, the 20,000 square foot LABioSpace is set to open. Funded through the county, federal funds and private donations, the incubator will feature lab space dedicated to bioscience research and collaboration and is designed to house up to 25 companies.
And yet, another "innovation hub" backed by the county and private funds called BioScienceLA is expected to launch its own space in Culver City next year.
"For years, we have lost talented scientists and entrepreneurs to other regions, due to lack of investment capital and start-up and expansion space for growing companies," said David J. Whelan, the CEO of BioscienceLA. "We are finally at an inflection point, with funding, space, and talent supporting each other to grow the LA life sciences ecosystem."
Here are some trends to watch in healthtech.
Telemedicine Brings Health Access and Equity to Patients at Home
Doctors visits and at-home testing have been made easier during the pandemic as more companies launch platforms to deliver health information to patients from home.
COVID-19 has sparked new demand for telehealth services to test and treat consumers. And more clinics and hospitals are adopting the tech. According to a PitchBook report, companies in the virtual health segment raised about $534 million in venture funding in the second quarter of 2020.
L.A. startups like Healthvana and ConsejoSano, a platform for patients and providers that aims to make healthcare easier to access for multiple cultures and languages. Last week, the North Hollywood company raised $17 million to build out its services like scheduling appointments and coordinating transportation to a patient's provider.
Meanwhile, Los Angeles-based MotiSpark developed a digital tool to send personalized reminders to users. And in September, the Santa Monica-based prescription discount platform GoodRx, went public and became the most downloaded medical app, boasting five million active users and 70,000 pharmacies.
More Investment in Diagnostics
Diagnostic companies typically have a hard time securing capital, but this year changed that. Kevin Zhang, a partner at Upfront Ventures who leads health and biotech investments, said the life sciences industry has seen a spike in gene therapeutics companies over the last few years. And the wave of new drugs brings with it new demand for lab testing.
"Frankly, it was a bit of a dead zone for venture investment," he said. "It's one of the least sexy areas to put money into. Now that's grown tremendously"
The pandemic has only accelerated that need, Zhang said, and investors have shifted their attitude about biotech companies focused on diagnostics.
Since March, L.A. biotech companies and labs like Curative have pivoted to developing and administering COVID-19 tests. The team's testing technology is now being deployed across the nation. Meanwhile, several companies are now producing vaccines and COVID-19 therapeutics as the nation gears up for mass distribution.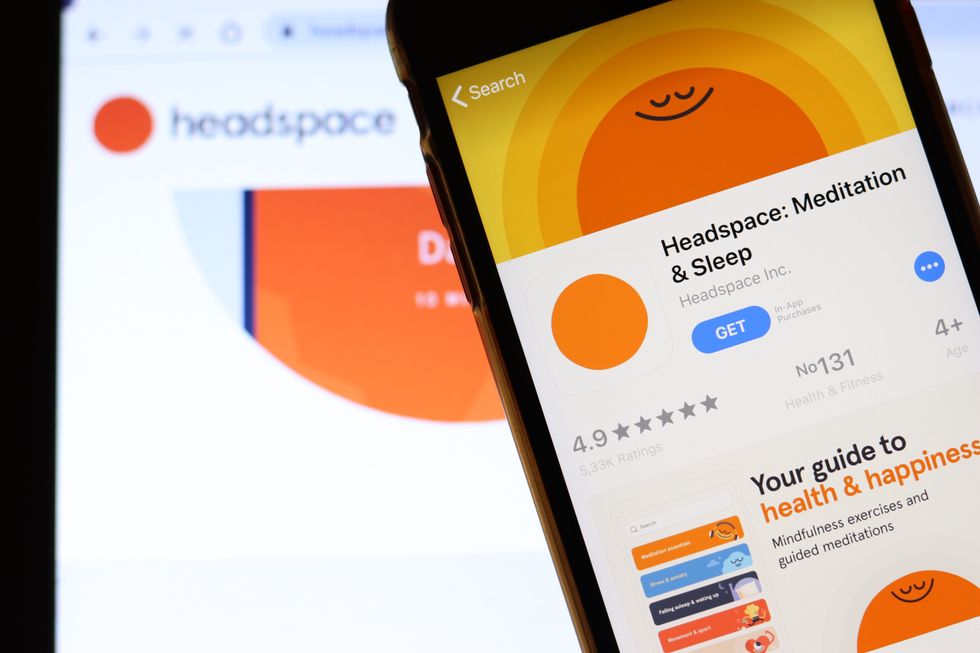 Employers Using Mental Health and Wellness Tech
The anxiety and stress caused by the pandemic has stoked demand for mental and physical wellness apps, including several based in Southern California. Experts see interest continuing into the new year as these wellness companies tap corporate partners to drive growth.
Earlier this year, Headspace, the Santa Monica-based meditation app, began offering free subscriptions to healthcare providers and teachers.
"We've seen explosive growth," said Headspace co-founder and CEO Rich Pierson at dot.LA's Summit in October. "CEOs have realized now that mental health is being discussed in every boardroom. That was not the case pre-COVID."
Calm, Talkspace and BetterHelp are among the handful of tech startups selling meditation classes and more affordable therapy access. And both Calm and Headspace offer a corporate product as employers and insurance companies have worked to make mental health resources more accessible since the pandemic began.
Exercise subscription platforms are also seen a boom. Apple launched its Fitness+ app in December, whose classes are filmed at a Santa Monica studio. As gyms remain closed in many parts of the country, consumers are buying up Pelotons and Mirrors. The craze is expected to continue to grow into the next year with several Southern California companies poised to benefit.
Indoor cycling app Zwift scored a $450 million investment in September. The Long Beach-based company is taking on Peloton building "hardware," presumably stationary bicycles, to go along with its 3-D generated worlds where users can compete from their living room. Another L.A.-based company Presence Fit raised $1 million in October for its two-way live interval training classes. And then there's FightCamp, which promises to capture the feeling of a boxing gym in your home.
From Your Site Articles
Related Articles Around the Web
Musicians are facing a tough road and the pandemic hasn't made life any easier. But changes are afoot that could help.
A flurry of deals between music copyright owners and a grab bag of online video purveyors may be just the first step in a process that could see "the most important copyright reform since the U.S. passed the Digital Millennium Copyright Act (DMCA) 22 years ago," according to one industry observer.
With it, artists and rights holders should be better positioned to benefit from the growing relevance of music across social media platforms, gaming consoles, virtual gyms and much more.
"There clearly has been a frenzy of activity," David Israelite, president and chief executive of the National Music Publishers' Association (NMPA), a trade association representing American music publishers and songwriters, told dot.LA.
The changes stem from a battle that has been playing out in Europe that has pitted the creative community against some of tech's giants such as YouTube and Facebook. Those companies depend on content created by artists.
Last year, the EU adopted tough new copyright laws set to take effect by next June. Though the regulations are facing a slew of challenges, global digital companies are looking to come into compliance to get ahead of the curve, and possibly gain an edge over competitors.
In August, Santa Monica-based Snap struck a deal with several big music companies for rights to their music. L.A.-based Triller signed a deal with digital music firm 7digital for back-end support on its licensing management.
In July, TikTok agreed to terms with NMPA, which included a settlement for past violations and an agreement for the future. The Culver City-based company also recently signed deals with indie digital rights managers Merlin and Believe.
The Believe agreement could be particularly beneficial. It allows the independent artists affiliated with Believe-owned TuneCore to upload tracks onto TikTok, the company announced last week, potentially bringing them a massive new global audience.
And in-home fitness, much of which relies on music, is becoming more popular. Apple, for instance, recently announced a new subscription fitness program that will involve music.
The company is "doing it the right way – licensing from the very start," Israelite said. NMPA will undoubtedly be watching other competitors in the fitness space closely.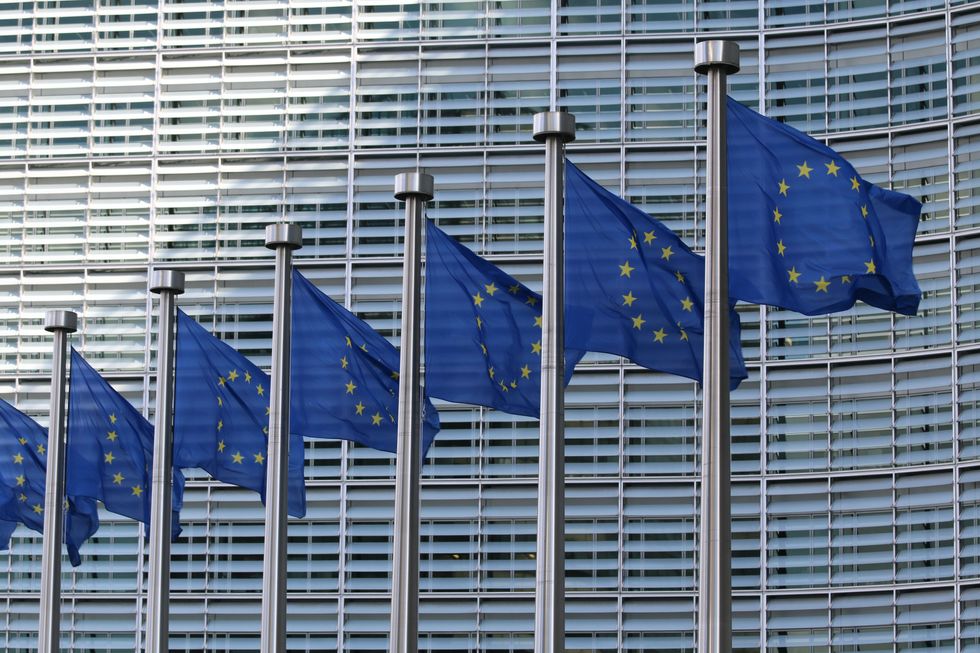 European Union member countries will begin enforcing Article 17 by June 2021 that require platforms to make an upfront effort to avoid copyright violation. Photo by Guillaume Périgois on Unsplash
Why Are All These Deals Happening Now?
In the U.S., the current legal framework – which emerged with the DMCA, before social media existed – requires platforms to respond to takedown notices, but not to proactively ensure that songs that show up in user feeds are properly licensed.
When a song's rights holder issues a takedown notice, it leaves the platform with the choice of obtaining a license, removing the song from the platform (and potentially upsetting users) or possibly getting sued.
Songs have two kinds of copyright: one for the sound recording, and one for the underlying composition. If a platform is making money in part thanks to a song, both copyrights are relevant.
Since the performer is the face of the music, the songwriter can sometimes be forgotten.
"You often see (platforms) start with labels then move on to publishers. Sometimes they won't, though, or sometimes they won't get to the smaller, independent publishers," Israelite added.
Platforms can also take "Safe Harbor," meaning "what they don't know is on their platform, they're not liable for," said Wilson Hays of L.A.-based Pex, a tech company that monitors audio and visual assets across the web. But by June of next year, the EU will begin enforcing reforms that require platforms to make an upfront effort to avoid copyright violation. The new E.U. laws won't apply directly to content posted in the U.S., but companies with international operations may find it easier to roll out compliance changes across their global operations rather than taking a piecemeal approach.
Hays believes that many are already trying to get ahead of Article 17's requirements before the new legislation takes effect. It may behoove them to do so, since the U.S. is looking at its own copyright reforms.
This is a big deal, Hays said.
"Life will get better come 2021 for independent rights holders because they will have tools at their disposal that will allow them to have more control over their content — on top of generating more revenue," he added. "This attribution will happen prior to upload, allowing any creator to participate in whatever revenue is generated from the get-go."
Indian social media companies, too, are facing a tougher regime of music copyright enforcement. Several short-form video companies that have gained popularity in the wake of TikTok's ban in the country, including Triller, are facing lawsuits.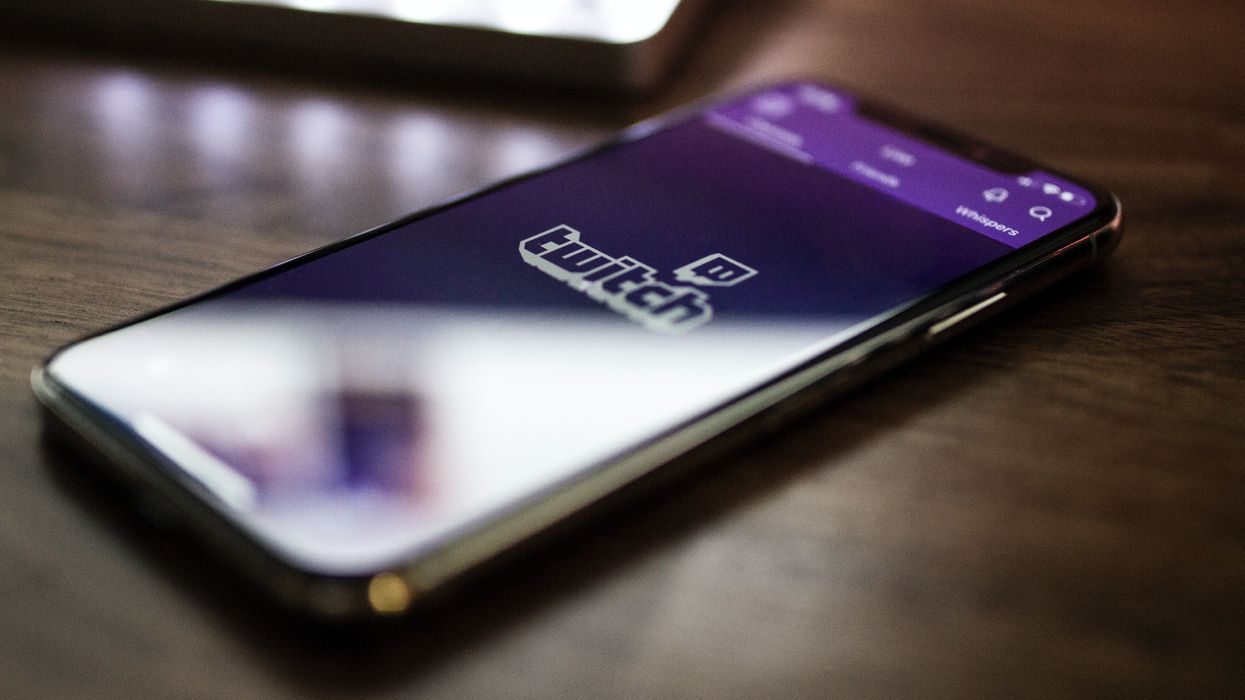 Amazon-owned streaming video company Twitch also relies heavily on music. Photo by Caspar Camille Rubin on Unsplash
Music Has Become a Core Component of Social Media
On YouTube, for example, there are at least 10 seconds of music on 84% of the platform's videos, and over half of all videos on Instagram contain music, according to Hays. Getting their licenses in order allows platforms to let their users include music in their videos without needing to worry they will be taken down.
Amazon-owned streaming video company Twitch also relies heavily on music. The company has taken heat for Jeff Bezos' poor performance before Congress in July, when representatives asked him if the company pays out royalties. He couldn't say, but the answer is… rarely.
Platforms that delay getting their licensing deals in order can save themselves cash. They can also avoid navigating the complex copyright landscape. But as they grow, that strategy can come back to bite them.
"Once they begin generating substantial revenue, then they'll draw the attention of rights holders," said Hays.
At least part of the change has to do with a growing intolerance by the creative community of extremely wealthy companies using their music without proper licensing. Another driver is the successful, high-profile legal disputes that Israelite said have "sent a message to other companies."
Peloton, for example, faced a protracted legal battle before agreeing to terms that, as with TikTok, accounted for past violations and set new terms for artists featured on its platform. Such cases, Israelite noted, have "accelerated the choice these companies have to make": Either license properly, or be a copyright infringer, and bear the consequences of receiving takedown notices or getting sued.
In the wake of Jeff Bezos's embarrassing admission to Congress, Twitch is "starting to become more of a focus for the need for proper licenses," said Israelite.
As has already been seen in India, TikTok competitors in the short-form video space can't just focus on having the right algorithm and attracting a big user base. Israelite pointed to Triller as an example of a startup that has deals with record labels (for the recordings) and some publishing deals but may soon have to play catch up.
"I think they'll have to deal with a pretty large problem for a significant number of songs being used without proper permission from publishers."
Israelite also noted that Twitter has no publishing licenses yet.
More ripples are likely to emerge wherever music can be found in the digital landscape, from social media to gaming, fitness and beyond. Whether that change comes in the form of lawsuits or more licensing agreements remains to be seen.
Super Hi-Fi's AI transports the skills of a trained radio DJ to digital music playlists. Spotify's former head of research Tristan Jehan recently joined as an advisor
Founded in 2018 by veterans of the digital music business, the company's customers include iHeartMedia, Sonos, Peloton and Octave Music Group
Its leaders envision a new audio listening experience — where everyone has a personalized, curated playlist, with artful, AI-generated sequences and layers of music, voice clips (e.g. news and podcasts), and branded messaging that drives new revenues to the music industry
Before the beat from "Baby Got Back" that underpins Nicki Minaj's "Anaconda" fades to silence at the song's end, a sound clip pops up, right on rhythm and with a similar energy, telling the listener what streaming service they're listening to. A new track seamlessly takes the baton from the Minaj song before the brief branded message concludes, and continues the upbeat mood as a music bed for a rapid sequence of audio clips – first a voice imploring listeners to get hyped, then a word from Kanye about his interview with Beyoncé, a snippet from that interview, and another in-the-spirit advert – before blending into the intro of the next song, Kanye's "Stronger": all of it interwoven as if it were a single track produced in a recording studio.
It is the automation of this art, once the preserve of skilled radio DJs, that Super Hi-Fi is bringing to the digital music industry. In doing so, the L.A.-based company thinks it can help music services and artists make more money, and give listeners a new and improved way of experiencing audio.
Super Hi-Fi's customers include iHeartMedia,
Founded in 2018 by a group of digital music business veterans, with customers that include iHeartMedia and Sonos, SHF recently announced that Tristan Jehan – a pioneer of applying AI and machine learning to music, most recently as head of Spotify's research team – has joined the company as an advisor.
Streaming, which has been powered in part by Jehan's work on recommendation algorithms, may have saved the music industry from piracy-fueled devastation, but Super Hi-Fi's founders believe companies like Spotify, Apple and Amazon have missed the mark in some important ways.
"We think digital services forgot that the primary user interface is your eardrums, not your eyeballs," Zack Zalon, Super Hi-Fi's chief executive, told dot.LA.
As a result, a listener cannot readily distinguish one service from another, he said. Visual branding can help, but especially as smart speakers grow more popular, listeners will have an increasingly difficult time knowing whether they are tuned in to Spotify, Apple Music, Pandora or any other service.
Zalon and Brendon Cassidy, another co-founder and Super Hi-Fi's chief technology officer, both built digital radio services for CBS, AOL, Yahoo and Cricket Wireless. They contrast the uniformity of streaming services to broadcast radio stations. Two stations in the same city, focusing on the same type of music, still tend to have their own personality, they say.

"It's not just the music," Zalon said. "It's the space between the songs that the radio stations are filling and (thereby) connecting with listeners in an emotional way."

Beyond differentiating the source of the sound, SHF believes that using the space between songs — as radio stations do — can transform the listening experience. Leaving aside stitching in voice clips and layering in all other kinds of audio, they say that even sequencing songs together is fraught with issues.
The two most common types of transitions that digital services use between songs are crossfading and brief pauses.
Pauses create dead air, which iHeartMedia's chief product officer Chris Williams told dot.LA is the "enemy of radio," because it takes listeners out of their flow and puts them in a position to make a decision: namely, whether to keep listening or not. "I want to minimize that," Williams said.
As for crossfading – which Zalon said tends to be applied uniformly across tracks, such as a six-second blend of the end of one song with the start of the next, irrespective of the songs' particulars – it doesn't always work. Williams said crossfading can be done without jarring the user or disrespecting the songs about 50% of the time, and ever less so as longer song lead-ins give way to snappy intros aimed at grabbing listeners' attention from the first note.
"Crossfades create crashes," he said.
A radio DJ, by contrast, is trained to avoid these issues.
"The techniques of trained radio DJs are pretty complicated," Zalon said. "Super Hi-Fi is AI that has all the skills of a trained radio DJ."
This AI is designed to help customers like iHeart provide listeners with custom playlists that artfully blend one song with the next – no matter which song it is – and incorporate additional sonic elements like branded logos, interview clips, voice segments and more to eliminate dead air while respecting the artistry of the underlying songs, and to potentially drive streaming revenues back up to or beyond the levels that CDs generated in their peak.
How Does It Work?
As Super Hi-Fi's first customer, iHeartMedia helped the company fine tune its AI model and algorithms.
"Their pool of some of the world's best music programmers and on-air DJs became in a way like our QA partners," Zalon said.
By now Super Hi-Fi has "fingerprinted" iHeart's entire music catalog – tens of millions of tracks, Williams said – to identify the songs' underlying characteristics: features like volume, rhythm, mood, vocal texture, tempo and more. Lots more.
"The data we have on the music takes up more file space than the music itself," Zalon said.
Super Hi-Fi's AI has also fingerprinted each of iHeart's 700 styles of sonic logo; there's a country version of the "You are listening to iHeart…", a hip-hop version, a reggae version, and so on.
So, too, with any audio file that any customer may want to include in a playlist.
"The real power of the AI is to understand all the content with enough depth to make pretty much any output decision that any service might want," Zalon said.
Results have been good for iHeart. Williams reported that since they've rolled out Super Hi-Fi across their streaming services, the company has seen listening durations double.
"That increases ad impressions," he said. "There are clear business upside reasons beyond aesthetically creating a better experience...and [achieving] clear differentiation [from competitors]."
The Next Song
After having recently reeled in Sonos and its new streaming service as a customer, Super Hi-Fi has its sights set on bigger streaming fish. Jehan may help them get to Spotify, and they'll also look to Apple Music.
Chief business officer John Bolton told dot.LA that Spotify's expansion into podcasts makes them a prime candidate to benefit from Super Hi-Fi's service. He pointed to their "Your Daily Drive" product – a mix of music they know listeners like and relevant news – and said he could see that sort of playlist growing to include podcast snippets, the weather, and various other forms of audio, all tailored to the listener's preferences and location.
"If we see this happen at scale you'll start to see listening experiences become something very different," said Bolton, who helped found Super Hi-Fi after leaving ByteDance, which acquired his social media-meets-music startup Flipagram.
Streaming platforms may well be working on their own blended-audio AI solutions, but Williams says iHeart has benefited by getting in with Super Hi-Fi early.
"Two years from now everyone should have this solution or some version but we'll have already taken this to the next step, so it gives me the opportunity to get ahead," he said.
Music lawyer Ed Buggé, partner at L.A.-based entertainment law firm Hertz Lichtenstein & Young, thinks Super Hi-Fi "could be an attractive target for digital streaming platforms (DSPs) as they look to differentiate their platform offerings."
Spotify's former chief economist agreed. Will Page said a major audio streamer could look to Super Hi-Fi as a way to stand out in a market of look-alike services competing for the same customers.
"All these services offer the same 60 million tracks for the same $9.99 price point. With so much similarity, the value of distinctiveness goes up," he said. "The end game could see it being acquired by a DSP."
More than Music
Even if Super Hi-Fi doesn't lure the big catches in streaming, it can serve other verticals, including digital fitness. Peloton is already a customer.
"They wanted something different," Zalon said. "They want to make sure there's no loss of energy between songs; there's nothing worse than having music drop off in the middle of a workout. So we've been working with them on the roadmap to use the AI to help create an exercise experience that never loses its energy." In addition to blending songs, this will include voice-over instructions from Peloton's instructors.
Retail music is another area the company's targeting. Octave Music Groups, which operates Apple Music for Business and manages the music that customers hear at Starbucks, along with many other bars, restaurants and stores throughout North America and Europe, is another Super Hi-Fi customer.
Just as a radio station manager works with a DJ to set ground rules for branding the station through its sonic choices – running a branded message every 15 minutes, a news break every 30, and keeping segues tight but breezy, for example – each customer works with Super Hi-Fi to customize the AI to fit its desired style.
In exchange for this AI-plus-support service, Super Hi-Fi receives a licensing fee. The company would not disclose its prices or finances, though Bolton said Super Hi-Fi has not raised any outside funding.
He thinks using AI to bring a new level of real-time curation, presentation and personalization can attract more advertising and subscription revenues to the music industry. That's all the more important in an era when live performance has evaporated.
"We have a big, bold vision and tech that can transform playlists into listening experiences that we think will eventually make the industry much more money and provide a much better product for consumers," he said.
---
Sam Blake primarily writes about media and entertainment for dot.LA. Find him on Twitter at @hisamblake and email him at samblake@dot.LA

From Your Site Articles
Related Articles Around the Web