calm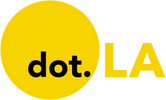 Get in the KNOW  
  on LA Startups & Tech  
X
calm
Neal Sarin experienced some great results from meditating – better sleep, more creativity and sharper intuition, he said – but he realized not everyone has the time or resources he invested to learn the practice.
Now Sarin, a former A&R director at South Asian music streaming company Jio Saavn, is aiming to use music to bring meditation to the masses with Sona, his new app that launches today.
"As a society we've been conditioned to view music as a means of entertainment, when really music is healing and medicinal," Sarin said.
Sarin formed his company in 2019 and has worked with eight composers across the world to build an exclusive library of songs meant to help users tap into brain states that mirror the effects of meditation.
Plenty of other apps aim to do similar things. Headspace and Calm guide users through meditation practice to bring them more mindfulness and less stress. And there's no shortage of playlists on Spotify or YouTube purporting to help listeners "chill" or "focus."
But Sarin said a few factors make Sona different.
One is a proprietary composition process for the app's music. Sarin, who is also a musician, described this process as a set of eight or nine elements that are conducive to helping listeners achieve a meditative brain state. These include a slow tempo and frequent repetition of musical phrases. But it's important to him that these guidelines don't overly restrict his composers' creativity.
"We're never going to be in the business of licensing a bunch of rain sounds or sine waves that apparently are stress-reducing. We're in the business of creating music," Sarin said.
Sona pays composers on a per-song basis and retains 100% of the master copyright and 50% of the publishing rights, he said. The current stable of eight composers are spread as far as London and Tel Aviv, in addition to New York and L.A.

"Something that I say to composers when we're working with them is that we've got to think about making ambient pop songs," Sarin said.
Another differentiator, he noted, is Sona's focus on science.
"We don't want to just say that our music has therapeutic benefits and meditative benefits," Sarin said. "We actually want to validate it."
In 2020 Sona tested the effects of its music through a study it commissioned with the neuroscience division of market research firm Nielsen, which subsequently sold that subsidiary, now called NielsenIQ.
Working with 64 participants, all non-meditators and split by gender, the study used an EEG to monitor electrical activity in their brains. Half listened to Sona songs for 10 minutes, and half listened to traditional easy listening tunes, á la John Mayer.
"Participants demonstrated greater memory and attention during Sona music and less attentional focus and more relaxation after the music," NielsenIQ's head of science and research Avgusta Shestyuk wrote in an email.
Her group used a proprietary method that looks at so-called theta, gamma and alpha brainwaves to measure these outcomes, she added. The results have not been peer reviewed, but Sarin said the research plan was approved by an independent review board.
In the future, Sarin wants to study the long-term effects of Sona's music as well, such as whether ongoing use leads to improved sleep or reduced stress over a sustained period of time.
"We take research very seriously and moving forward we'll be conducting a lot more," he said.
The company has recruited several scientific advisors, including UC Berkeley neuroscientist Robert Knight and the president of the Sleep Research Society of America.
When Sarin was at Jio Saavn, he mostly worked with pop and hip-hop artists, including Nas and Marshmello. But he was struck by the gap between what he viewed as a broad demand for the benefits of restorative music and the low investment that companies make in it.
"Why aren't we signing [restorative] composers and developing them the same way we do hip-hop and pop artists?" he remembers thinking.
Sarin bootstrapped his company, though he said he is in active conversations with investors.
The app will run on a freemium model, with a limited version available for free; those users will be able to listen to songs that fall under Sona's "relax" category. For $3.99 a month or $29.99 a year, premium users will have access to Sona's full library of songs, including those classified under "sleep," "focus" and "uplift", in addition to extra features like reminders, timers and favoriting.
Sona may also eventually license its music. But adding advertising is unlikely.
"I think that would deter from the whole purpose of the application itself," Sarin said.
Los Angeles is seeing a renaissance in medical technology.
Earlier this month a venture capital firm headed by two former Amgen executives announced they raised $500 million to boost and incubate new life science and biotech companies across Los Angeles. And the firm, Westlake Village Biopartners, is working to develop a 30,000 square foot campus in Thousand Oaks.
Across town, the 20,000 square foot LABioSpace is set to open. Funded through the county, federal funds and private donations, the incubator will feature lab space dedicated to bioscience research and collaboration and is designed to house up to 25 companies.
And yet, another "innovation hub" backed by the county and private funds called BioScienceLA is expected to launch its own space in Culver City next year.
"For years, we have lost talented scientists and entrepreneurs to other regions, due to lack of investment capital and start-up and expansion space for growing companies," said David J. Whelan, the CEO of BioscienceLA. "We are finally at an inflection point, with funding, space, and talent supporting each other to grow the LA life sciences ecosystem."
Here are some trends to watch in healthtech.
Telemedicine Brings Health Access and Equity to Patients at Home
Doctors visits and at-home testing have been made easier during the pandemic as more companies launch platforms to deliver health information to patients from home.
COVID-19 has sparked new demand for telehealth services to test and treat consumers. And more clinics and hospitals are adopting the tech. According to a PitchBook report, companies in the virtual health segment raised about $534 million in venture funding in the second quarter of 2020.
L.A. startups like Healthvana and ConsejoSano, a platform for patients and providers that aims to make healthcare easier to access for multiple cultures and languages. Last week, the North Hollywood company raised $17 million to build out its services like scheduling appointments and coordinating transportation to a patient's provider.
Meanwhile, Los Angeles-based MotiSpark developed a digital tool to send personalized reminders to users. And in September, the Santa Monica-based prescription discount platform GoodRx, went public and became the most downloaded medical app, boasting five million active users and 70,000 pharmacies.
More Investment in Diagnostics
Diagnostic companies typically have a hard time securing capital, but this year changed that. Kevin Zhang, a partner at Upfront Ventures who leads health and biotech investments, said the life sciences industry has seen a spike in gene therapeutics companies over the last few years. And the wave of new drugs brings with it new demand for lab testing.
"Frankly, it was a bit of a dead zone for venture investment," he said. "It's one of the least sexy areas to put money into. Now that's grown tremendously"
The pandemic has only accelerated that need, Zhang said, and investors have shifted their attitude about biotech companies focused on diagnostics.
Since March, L.A. biotech companies and labs like Curative have pivoted to developing and administering COVID-19 tests. The team's testing technology is now being deployed across the nation. Meanwhile, several companies are now producing vaccines and COVID-19 therapeutics as the nation gears up for mass distribution.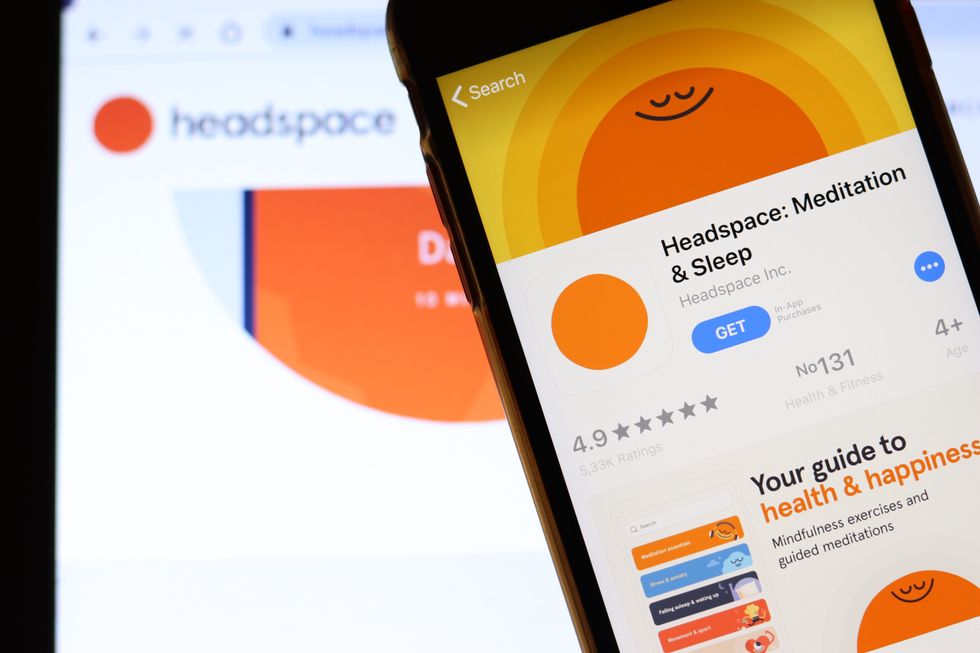 Employers Using Mental Health and Wellness Tech
The anxiety and stress caused by the pandemic has stoked demand for mental and physical wellness apps, including several based in Southern California. Experts see interest continuing into the new year as these wellness companies tap corporate partners to drive growth.
Earlier this year, Headspace, the Santa Monica-based meditation app, began offering free subscriptions to healthcare providers and teachers.
"We've seen explosive growth," said Headspace co-founder and CEO Rich Pierson at dot.LA's Summit in October. "CEOs have realized now that mental health is being discussed in every boardroom. That was not the case pre-COVID."
Calm, Talkspace and BetterHelp are among the handful of tech startups selling meditation classes and more affordable therapy access. And both Calm and Headspace offer a corporate product as employers and insurance companies have worked to make mental health resources more accessible since the pandemic began.
Exercise subscription platforms are also seen a boom. Apple launched its Fitness+ app in December, whose classes are filmed at a Santa Monica studio. As gyms remain closed in many parts of the country, consumers are buying up Pelotons and Mirrors. The craze is expected to continue to grow into the next year with several Southern California companies poised to benefit.
Indoor cycling app Zwift scored a $450 million investment in September. The Long Beach-based company is taking on Peloton building "hardware," presumably stationary bicycles, to go along with its 3-D generated worlds where users can compete from their living room. Another L.A.-based company Presence Fit raised $1 million in October for its two-way live interval training classes. And then there's FightCamp, which promises to capture the feeling of a boxing gym in your home.