tiktok
tiktok
Image courtesy of Shutterstock
The age of the creator is upon us.
After years of gaining momentum, the creator economy has gone mainstream. Payment processing platform Stripe estimates the number of individuals who now see themselves as full-time "creators"—those who use online tools to sell digital content—grew 48% in 2021, while earnings across the industry are expected to soon eclipse $10 billion.
Major brands have taken notice, as influencers can garner loyal social media followings that outpace those of many Hollywood celebrities. Meanwhile, some top-tier influencers now make more than S&P 500 CEOs. As more Gen Z creators enter the workforce—looking for opportunities beyond traditional models—the industry is poised to grow at a breakneck pace. We talked with Famous Birthdays founder Evan Britton, whose platform tracks and measures the industry, as well as several emerging influencers about what to watch for over the coming year.
1. Gaming Influencers Grow
There is more gaming content now than ever. According to TwitchTracker, which catalogs streamers, 2021 was the most popular year ever for Twitch, which averaged more than 3.1 million daily viewers at its peak in May 2021. January 2022's numbers (2.9 million) are not far behind.
"Twitch streamers have highly engaged fans," said Britton. He pointed to Twitter as an example of a platform where many brands and personalities find it "hard to get engagement," yet where many streamers routinely manage to draw "thousands of likes and comments."
"Their fans are so engaged with them because they're watching them for hours on end," he added. "They just want more content."

Even though demand for gaming content is up, expect gaming creators to become more strategic about repurposing content in 2022.
"As a streamer, one of the biggest things right now is finding ways to continue to grow while being efficient," said gamer and Twitch streamer Nick Bartels. In the past, influencers in the gaming world would commit many hours to livestreaming their adventures—but when the game was over, traditionally, so was the stream, and few did anything with the resulting content.
Expect to see creators looking for ways to funnel growth into platforms even when they aren't streaming. Bartels said he's looking to work with an editor who can repurpose much of the live content he creates.
"One of the bigger concerns is burnout over air time," said Bartels. "It's part of the grind initially, but the last thing you're going to want to do after you stream is edit. You want to have some life balance."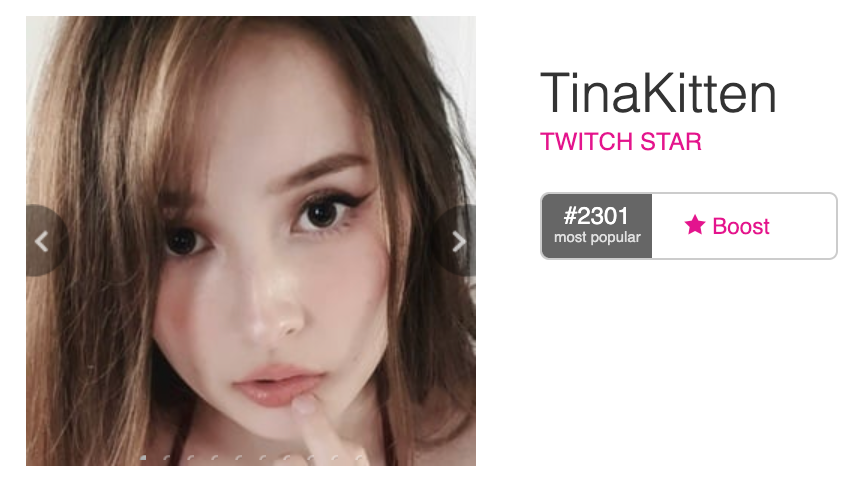 TinaKitten/ Famous Birthdays
Famous Birthdays' Gaming Influencers to Watch
2. The Blockchain Provides a New Source of Income and Experimentation
In years past, influencers relied largely on advertising dollars to monetize their massive audiences and provide them with an income. More recently, however, the blockchain—including cryptocurrency and NFTs— have stepped in, providing a new way to create community while growing revenue.
"The growth of cryptocurrency followed by the explosion of NFTs was a big trend in 2021 that will continue into 2022," said Britton. "Last year, creators sold digital art and communities sold limited edition collectables offering unique access and clout. This year, offerings will become even more creative."
Britton said one driver of this trend is entertainment and engagement. NFTs, or non-fungible tokens, provide a way for influencers to reward their most engaged users, as well as a way for audiences to literally invest in the creators they love. "I think it's a fun way for people to get involved and be part of a community," he noted. As creators build engaged communities of their own, NFTs could provide additional methods for them to monetize.
But there has been a dark side to influencers' interest in crypto. Earlier this month, Kim Kardashian and Floyd Mayweather were among a number of influencers accused of taking part in an online pump-and-dump crypto scam. TikTok has since banned promotional content related to financial services, including cryptocurrency, by adding them to its list of "globally prohibited industries."
While it remains to be seen just how effective NFTs will be as an investment tool, expect interest in the space to continue to grow.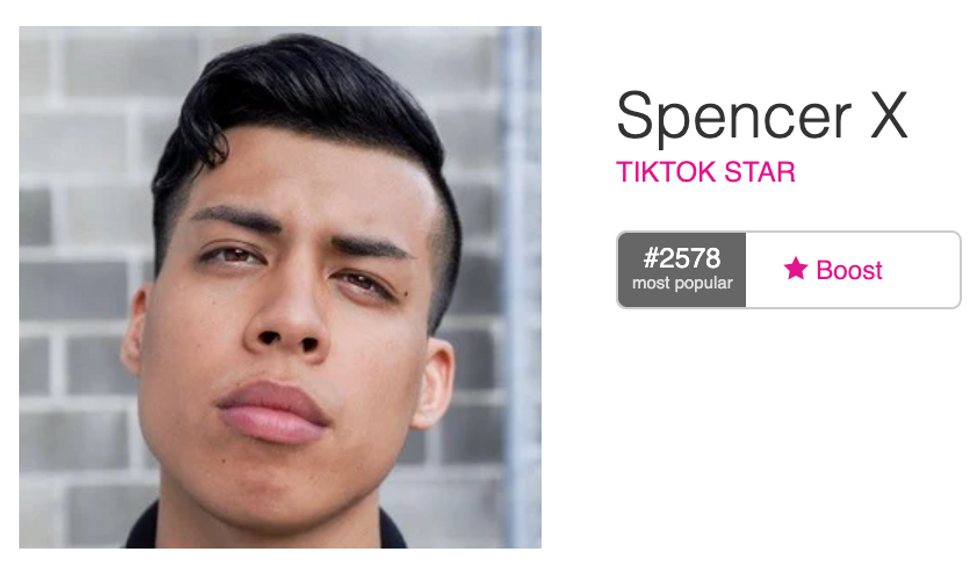 Spencers/ Famous Birthdays
Famous Birthdays' Influencers with NFT Projects to Watch
3. More Fun with Food
Food has emerged as a growing subset of the influencer economy, and several new platforms launched in 2021 looking to seize on that growing interest. Restaurants large and small have taken notice.
"One huge tailwind on TikTok has been creators offering up their unique recipes and fun takes on food," said Britton, who expects this trend to build throughout 2022. "TikTok is about fun, short videos. Everybody loves food and a lot of people like making food. It just has a lot of natural product-market fit with TikTok."
Videos showing food can be instrumental in convincing consumers to try new restaurants or menu items. In a survey by restaurant marketing firm MGH, 36% of TikTok users said they have visited or ordered food from a restaurant after seeing a TikTok video featuring that establishment.
Influencer Cassie Sharp found success in 2021 by creating bite-sized content around food challenges, like her popular "five random ingredients" challenge.
"I'm trying to find new challenges that garner similar engagement, and take short-form videos and turn them into long-form content so that I can take some of those views on my shorts and apply them on my long-form videos," she said, highlighting a trend common among creators in all verticals: repurposing content.
"The greatest thing about short-form content is you can throw it out there and see what catches," Sharp added. "If I get an audience for a specific short-form video, when I start making long-form videos people are already comfortable with it."
Her biggest takeaway so far: Clear bowls are essential for creating engaging food videos. "It's just more interesting to watch the butter and brown sugar melt together," she said.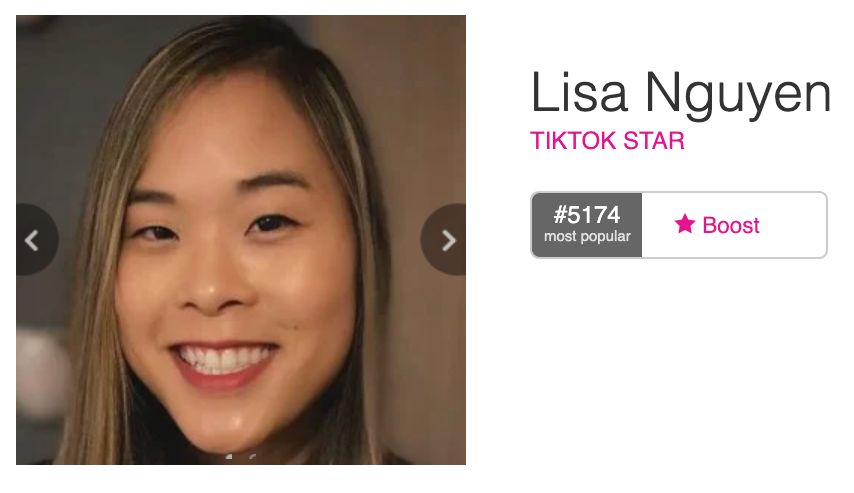 Lisa Nguyen/ Famous Birthdays
Famous Birthdays' Food-Focused Influencers to Watch
4. Social Shopping Upends Ecommerce
The pandemic helped cement ecommerce's rapidly growing advantage over brick-and-mortar shopping. As more influencers take to livestreaming platforms, expect the nature of online shopping to change.
"Facebook, Instagram and TikTok each facilitate live-shopping and YouTube launched livestreams to promote shopping ahead of the 2021 holiday season," noted Britton, who added that he expects live-shopping to become increasingly popular in 2022. "It took a while to get here, but it's growing."
Gen Z is certainly keen to buy in real time. Survey results from the 2022 Instagram Trend Report show 27% of users aged 13 to 24 shop directly on social media.
Instagram's native affiliate tool is just one example of this trend in action. The platform began testing the tool in 2021, incentivizing creators to include shoppable content not just in their feeds but also in their Instagram Stories and livestreams.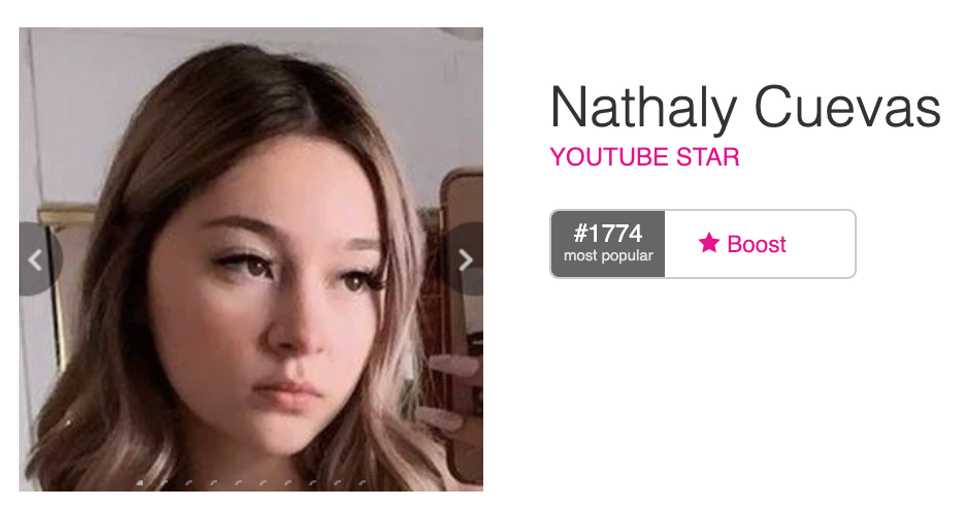 Nathaly Cuevas/ Famous Birthdays
Famous Birthdays' Ecommerce Influencers to Watch
Correction: An earlier version of this story misspelled Nick Bartels' last name.
From Your Site Articles
Related Articles Around the Web
Eat your hearts out, CEOs: TikTok stars like the D'Amelio sisters and Addison Rae are banking more money than many of the S&P 500's chief executives.
A recent Forbes ranking placed sisters Charli and Dixie D'Amelio as the top-earning content creators on TikTok, after they raked in $17.5 million and $10 million, respectively, in 2021 through sponsored content, brand endorsement deals and other business endeavors. As the Wall Street Journal noted this week, that puts the sisters' earnings on par with most S&P 500 CEOs, whose median earnings were $13.4 million in 2020.
As the highest-paid TikToker, Charli D'Amelio made more last year than Exxon Mobil CEO Darren Woods ($15.6 million) and Starbucks CEO Kevin Johnson ($14.7 million) earned in 2020, according to the Journal, while her sister Dixie banked more than Southwest Airlines CEO Gary Kelly ($9.2 million). Fellow influencer Addison Rae—who like the D'Amelio sisters became a viral sensation for her dancing videos—made $8.5 million last year, more than Costco CEO Craig Jelinek ($8.3 million).
Culver City-based TikTok, which is owned by Chinese tech company ByteDance, now has over 1 billion monthly active users. The social media giant curates recommendations using a cryptic algorithm that pushes certain content to the top of a user's "For You" page. The D'Amelio sisters' and Rae's highly aestheticized content—which ranges from silly dances, to provocative lip-syncing, to vlog-style "unpack with me" videos—have drawn tens of millions of followers, if not more, to their TikTok accounts. (Charli D'Amelio is by far the most followed TikToker with more than 133 million subscribers.)
Outside of TikTok, the app's top earners have begun monetizing their cult followings in the form of lucrative sponsorships. In 2020, coffee chain Dunkin' partnered with Charli D'Amelio to create a drink called "The Charli", while Rae has parlayed her massive following into her own makeup line, ITEM Beauty and a starring role in the 2021 Netflix movie "He's All That."
As TikTok has grown, so have the earnings reaped by its highest-paid stars. Forbes noted that the highest-paid TikTokers on its list collectively earned $55.5 million last year—up 200% from the 2020 edition of its ranking.
Still, even Charli D'Amelio's bank account can't compare to very wealthiest Hollywood celebrities or S&P 500 CEOs. Kardashian clan celebrity Kylie Jenner reportedly made $590 million in 2020 after selling a controlling stake in her cosmetics brand, while Apple CEO Tim Cook earned nearly $99 million last year.
Biden Ends Ban on TikTok, WeChat
When Shawn Carbonell dove into Instagram in 2014, he was already nose-deep in test tubes and petri dishes. His young startup, OncoSynergy, was looking for a cure for brain cancer, and Carbonell would frequently post photos of cancer cells he would come across in his research . His goal was simple: to document any discoveries that could lead him closer to a treatment for brain cancer.
"I don't think I'm a great communicator in person," Carbonell told dot.LA. "I really have to think about it and try to use words that only my grandma would understand."
But Carbonell apparently had little trouble communicating online. To date, he has 13,000 followers on Instagram. Even more impressive, his TikTok account, which he created in 2020, has already amassed over 450,000 followers.
OncoSynergy is still in clinical trials, but his experience on social media partly inspired his new startup: Brazen Bio. And now, as founder of the new bioscience startup accelerator, Carbonell has decided to put that social media savvy to broader use: In December 2021, Brazen launched a new program to help scientists take their research and start their own companies. Carbonell hopes his new program can help scientists—a group that can be taciturn when it comes to promoting their work—navigate the social media landscapes.
"We're just trying to encourage more stem creators to do science communication, talk about careers, talk about science in general and just sort of building up the community and ecosystem," Carbonell said.
The Brazen Creators Program is funding STEM influencers on TikTok and Instagram who want to share knowledge about specific jobs, niche industries and navigating venture capital firms under the Brazen Bio name in exchange for equity in the company, networking opportunities, and access to office hours with Carbonell.
The initiative was in part made possible by lead investor Joe Rizzo, who invested $25,000 into the company after stumbling upon Carbonell's TikTok account.
"You want somebody who understands the nuances of whatever scientific product or process that they're trying to develop and put out to the world, and then have those people also learn to be the marketers and the leaders running the companies that those products are generated from," said Rizzo.
This is part of Carbonell's goal with the creator program, to match scientists with entrepreneurs to create an ecosystem from often siloed and fragmented institutions in the bioscience sector.
"You have to build the content and then you have to distribute it yourself and build a community around that. And these are all things that social media does for us, and it's free," Carbonell said.
The company is slowly collecting budding influencers, and expanding its reach into other parts of STEM like quantum computing, astrophysics and network engineers. To date, it's enlisted three people: Ben Rein, a TikTok-verified Stanford neuroscientist who talks about the science behind ADHD, Alzheimer's disease and pain; synthetic biologist Sean Jackewicz, who is a medical student at Mercer University; and cancer biologist and Duke University student Elizabeth Mendes.
"If I figured out this little thing that helped in my brain, I might as well just share and talk about it because maybe these other people are thinking this stuff too," Mendes said.
For Carbonell, it's another venture to build up Brazen Bio —a company that, in addition to this social media initiative, runs an incubator for early-stage bioscience startups and a venture capital arm investing in new scientific advancements for the human body.
"We want to help sort of create this ecosystem that will inspire people to go into careers in STEM, see what careers are available," Carbonell said. "And oh, by the way, if you're interested in starting your own company, then we have an accelerator."
From Your Site Articles
Related Articles Around the Web