tiktok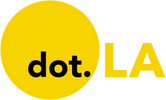 Get in the KNOW
on LA Startups & Tech
X
tiktok
Content moderators reviewing TikTok videos have experienced psychological distress after exposure to graphic content, Business Insider reported Thursday.
Current and former moderators employed by Telus International, a contractor used by Culver City-based video-sharing app for content moderation, told BI that they were often assigned long, consecutive shifts overseeing graphic content—including beheadings, child sexual abuse and self-harm—and that requests to be reassigned to less demanding roles were often denied.
TikTok's parent company, Chinese tech firm ByteDance, uses artificial intelligence to filter and separate inappropriate content into various categories, with human moderators assigned to review the content within those categories. As TikTok's platform has grown—it is currently the most downloaded app in the world—employees said they were pressured to keep pace with the increase in content and were often denied discretionary wellness breaks, according to BI.
Additionally, while ByteDance has an emergency response team tasked with handling videos reported to law enforcement, one employee told BI that neither that team nor TikTok's wellness team provided support to the moderators who reported such content. A Telus International spokesperson told BI that its own wellness team supported moderators, who have the option to skip difficult content. Telus employees, however, told BI that skipping videos resulted in disciplinary citations.
In a lawsuit filed against ByteDance in December, former content moderator Candie Frazier alleged that her work resulted in post-traumatic stress disorder and symptoms of severe psychological distress. Two other content moderators have since filed a lawsuit with similar claims.
The lawsuits are part of the growing legal pressure facing TikTok. In California, a bill that would allow parents to sue social media companies for addicting their children to apps passed the State Assembly and awaits the State Senate. The company is also facing renewed pressure from federal regulators over data privacy issues.
TikTok has also been scrutinized for its corporate workplace culture—with several employees claiming they were pressured to work long hours and accommodate the schedule of ByteDance's China office.
From Your Site Articles
Related Articles Around the Web
Carr's request is unlikely to compel Apple and Google to take down TikTok. For starters, the FCC doesn't even regulate app stores, and the agency is currently deadlocked until Congress approves President Joe Biden's nominee to fill the commission's fifth, tie-breaking seat.
But Carr's salvo against TikTok is still meaningful: It confirms how, although Trump is now gone from the White House, the U.S. government's worries over TikTok's Chinese ownership are here to stay. That's especially true after a BuzzFeed report earlier this month raised fresh questions about the Culver City-based app's handling of American data; the report detailed how ByteDance engineers in China had access to TikTok's U.S. user data—such as Americans' phone numbers and birthdays—as recently as January. (TikTok, for its part, has said it is strengthening its data security practices and now routes all U.S. user traffic to American software giant Oracle's servers).
Two years ago, Trump tried and failed to ban TikTok from U.S. app stores on national security grounds, via an executive order that President Biden ultimately revoked last year. Carr is taking a different approach; although his letter to Apple and Google raised similar national security risks—claiming ByteDance is "beholden to the Communist Party of China"—he's actually making a narrower argument. The FCC commissioner believes that TikTok should be removed for violating the terms of the tech titans' app stores—citing, as an example, Apple guidelines stating that apps must disclose how and where a consumer's data will be used.
"TikTok's pattern of conduct and misrepresentations regarding the unfettered access that persons in Beijing have to sensitive U.S. data… puts it out of compliance with the policies that both of your companies require," he wrote.
Carr went on to argue that there's "ample precedent" for removing an app on such grounds, pointing to Adware Doctor, which Apple removed from the App Store in 2018 for siphoning data to a server in China. But Adware Doctor is hardly TikTok, a massively popular social media platform that is both the world's most downloaded app and its most visited website. Don't expect Apple and Google to suddenly yank it away from users so easily—unless, of course, Carr's letter leads to even more pressure and scrutiny from U.S. regulators. — Christian Hetrick

TikTok parent company ByteDance's big bet on mobile gaming is paying off.
The Chinese tech giant's growing portfolio of mobile games has brought in more than $1 billion in revenue over the past 12 months, according to a report by data analytics company Sensor Tower, which examined player spending from Apple's App Store and Google Play dating back to June 2021.
ByteDance has invested heavily in gaming in recent years, establishing its Nuverse game development and publishing unit in-house and acquiring other gaming companies. Those investments have yielded successes like its most downloaded and most lucrative title, "Mobile Legends: Bang Bang," which generated 78 million downloads and $318 million in revenue in the past year.
While the company's mobile gaming revenues climbed 16% year-on-year, it still has some way to go before catching up with Chinese industry giants like Tencent and NetEase. Those firms' mobile gaming revenues hit $7.9 billion and $3.1 billion, respectively, in the same period, according to Sensor Tower data cited by CNBC.
Still, ByteDance's growth indicates that it is becoming a major player in the industry. "It's built up its games operations so quickly that it's already becoming a significant mobile games publisher, particularly in China and Asia," Sensor Tower Mobile Insights Strategist Craig Chapple told CNBC. "It has a long way to go to catch up with heavyweights like NetEase and Tencent, of course, but it's moving in the right direction."
Sensor Tower noted that ByteDance's largest gaming market was Japan, which accounted for roughly one-third of its total mobile gaming revenue and was followed by China and the U.S. According to CNBC, ByteDance has needed to grow its gaming platform outside of its home country due to China's regulations around the industry, which have included restricting the time that children can play online games and only recently lifting a freeze on the monetization of games.
It is still unclear whether ByteDance will extend its gaming strategy to TikTok, which is working to solidify itself as an entertainment platform. The Culver City-based video-sharing app denied a report last month that it was testing games on the app in Southeast Asia, but was not drawn on whether it would expand into gaming in the future.
Gaming has increasingly drawn the attention of tech and entertainment companies like Netflix, which has committed to
growing
its
library
of
titles
amid its challenges in
holding onto subscribers
. The streaming giant's gaming push has thus far earned it
13 million global downloads
, according to Sensor Tower.
From Your Site Articles
Related Articles Around the Web