article 17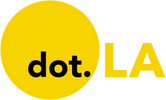 Get in the KNOW
on LA Startups & Tech
X
article 17
Over the last year, there has been bipartisan appetite for taking a bite out of big tech. From carve outs of §230 of the Communications Decency Act to Congressional antitrust hearings, to lawsuits and investigations from seemingly every three-lettered government agency in the District, big tech has had an especially tedious go of it recently. And 2021 does not seem to be any different.
Sometimes overlooked amid other more headline-worthy stories, one initiative has the potential of striking at the heart of platforms' business models – including both the largest social media companies we're all familiar with and any-sized platform that relies on user-generated content. The future of copyright online, which generates billions for platforms, will be up for discussion in the 117th Congress, and legislation across the Atlantic may play a major role in influencing how that discussion shakes out.
Senator Thom Tillis, a Republican from North Carolina who is also chairman of the Senate Judiciary Subcommittee on Intellectual Property, recently presented a discussion draft of a bill to restructure the Digital Millennium Copyright Act (DMCA). His bill, which is in its infancy and will surely go through many revisions and scrutiny in the upcoming Congress, signals a willingness to restructure the copyright regime that has, for decades, protected platforms from the effects of hosting infringing content.
However, before platforms worry about changes to their business model due to any changes in U.S. law, they will have to deal with the already passed and soon implemented European Union Copyright Directive (EUCD) and its well-discussed Article 17.
In 2019, the European Union adopted new legislation called the Copyright Directive, which removes the platforms' "safe harbor" protections and replaces them with an obligation to license all content from the correct rightsholder before a user publishes said content. The failure to do so would result in potential liabilities by statute and, in some European states, additional penalties. Simply put, safe harbor protections, also currently present in the DMCA, provide platforms with a liability shield when one of their millions of users shares copyrighted content without the proper license. Once the EUCD becomes active, these protections, at least when it comes to copyright infringement, will be a thing of the past and accountability will be the new norm.
The directive, which will be implemented in June of 2021, is going to affect how platforms conduct business even outside of European borders. Conventional thinking states that creating one system for use in the European market, while running a completely different system elsewhere will be too costly, and a dangerous liability. In fact, it is likely that platforms will abide by the directive even outside of the continent's borders and pay close attention to the uploads of their users before they are published. While the directive envisions a new way forward for these companies, its spirit is to ensure that rightsholders also benefit from the success of platforms, which is due in large part to their creations.
A novel legal situation will also arise when platforms inevitably follow the directive. The aforementioned safe harbor protections present in the DMCA are dependent on a platform showing that it had no knowledge of the infringing content present on their network. However, in order for a platform to abide by the EUCD, it must, by definition, have knowledge of the content on its platform – all of it. This creates an interesting situation for platforms: should they abide by the European directive, the protections provided by the DMCA may no longer be available to them when a rightsholder decides to file a lawsuit. Since the internet, and platforms, are not bound by borders, lawyers on all sides are asking themselves: "can a platform claim to have knowledge of infringing content shared in Paris, while also claiming to not have knowledge of the same content in Los Angeles?"
Of course, this question will have to be answered by American courts, likely very soon and likely in a high profile case. A major rightsholder is bound to test this theory, and depending on the outcome, it could potentially open a floodgate of liability for America's largest companies.
While many may be thinking that this will likely only affect the largest companies in the space, Facebook, Twitter, YouTube, and TikTok shouldn't be the only entities paying attention. In fact, any platform of any size that deals with user-generated content will need to fundamentally change how they manage posts on their networks. Identifying solutions to these issues will be crucial to those platforms' survival.
Changing how we think about the powerful safe harbor provisions provided to social platforms will bring forth an era where creatives will finally be able to get their equitable slice of the pie when their content is shared online. Ultimately, the EU Copyright Directive, and the upcoming DMCA discussion, should not be seen as a punishment for big tech, but rather a legislative correction that balances the scales – turning a win/lose into a more equitable win/win.
Cesar Fishman is the head of business and government affairs at Pex and a government and business affairs professional with over a decade of experience in the field. Starting his career on Capitol Hill, Fishman moved to Los Angeles to work with major entertainment companies – advising them on key policy issues affecting their businesses.
From Your Site Articles
Related Articles Around the Web
Musicians are facing a tough road and the pandemic hasn't made life any easier. But changes are afoot that could help.
A flurry of deals between music copyright owners and a grab bag of online video purveyors may be just the first step in a process that could see "the most important copyright reform since the U.S. passed the Digital Millennium Copyright Act (DMCA) 22 years ago," according to one industry observer.
With it, artists and rights holders should be better positioned to benefit from the growing relevance of music across social media platforms, gaming consoles, virtual gyms and much more.
"There clearly has been a frenzy of activity," David Israelite, president and chief executive of the National Music Publishers' Association (NMPA), a trade association representing American music publishers and songwriters, told dot.LA.
The changes stem from a battle that has been playing out in Europe that has pitted the creative community against some of tech's giants such as YouTube and Facebook. Those companies depend on content created by artists.
Last year, the EU adopted tough new copyright laws set to take effect by next June. Though the regulations are facing a slew of challenges, global digital companies are looking to come into compliance to get ahead of the curve, and possibly gain an edge over competitors.
In August, Santa Monica-based Snap struck a deal with several big music companies for rights to their music. L.A.-based Triller signed a deal with digital music firm 7digital for back-end support on its licensing management.
In July, TikTok agreed to terms with NMPA, which included a settlement for past violations and an agreement for the future. The Culver City-based company also recently signed deals with indie digital rights managers Merlin and Believe.
The Believe agreement could be particularly beneficial. It allows the independent artists affiliated with Believe-owned TuneCore to upload tracks onto TikTok, the company announced last week, potentially bringing them a massive new global audience.
And in-home fitness, much of which relies on music, is becoming more popular. Apple, for instance, recently announced a new subscription fitness program that will involve music.
The company is "doing it the right way – licensing from the very start," Israelite said. NMPA will undoubtedly be watching other competitors in the fitness space closely.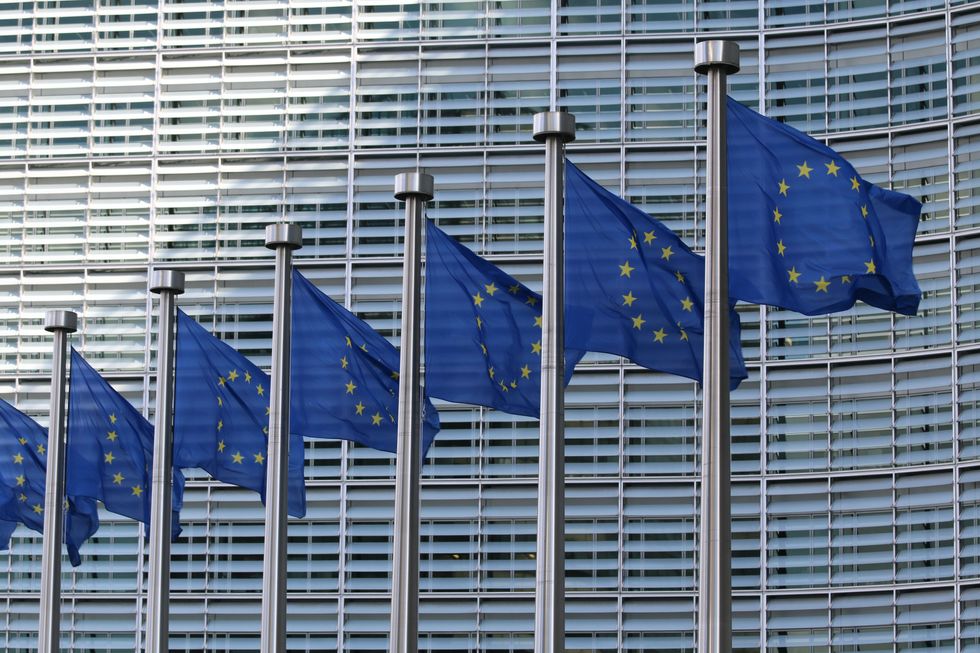 European Union member countries will begin enforcing Article 17 by June 2021 that require platforms to make an upfront effort to avoid copyright violation. Photo by Guillaume Périgois on Unsplash
Why Are All These Deals Happening Now?
In the U.S., the current legal framework – which emerged with the DMCA, before social media existed – requires platforms to respond to takedown notices, but not to proactively ensure that songs that show up in user feeds are properly licensed.
When a song's rights holder issues a takedown notice, it leaves the platform with the choice of obtaining a license, removing the song from the platform (and potentially upsetting users) or possibly getting sued.
Songs have two kinds of copyright: one for the sound recording, and one for the underlying composition. If a platform is making money in part thanks to a song, both copyrights are relevant.
Since the performer is the face of the music, the songwriter can sometimes be forgotten.
"You often see (platforms) start with labels then move on to publishers. Sometimes they won't, though, or sometimes they won't get to the smaller, independent publishers," Israelite added.
Platforms can also take "Safe Harbor," meaning "what they don't know is on their platform, they're not liable for," said Wilson Hays of L.A.-based Pex, a tech company that monitors audio and visual assets across the web. But by June of next year, the EU will begin enforcing reforms that require platforms to make an upfront effort to avoid copyright violation. The new E.U. laws won't apply directly to content posted in the U.S., but companies with international operations may find it easier to roll out compliance changes across their global operations rather than taking a piecemeal approach.
Hays believes that many are already trying to get ahead of Article 17's requirements before the new legislation takes effect. It may behoove them to do so, since the U.S. is looking at its own copyright reforms.
This is a big deal, Hays said.
"Life will get better come 2021 for independent rights holders because they will have tools at their disposal that will allow them to have more control over their content — on top of generating more revenue," he added. "This attribution will happen prior to upload, allowing any creator to participate in whatever revenue is generated from the get-go."
Indian social media companies, too, are facing a tougher regime of music copyright enforcement. Several short-form video companies that have gained popularity in the wake of TikTok's ban in the country, including Triller, are facing lawsuits.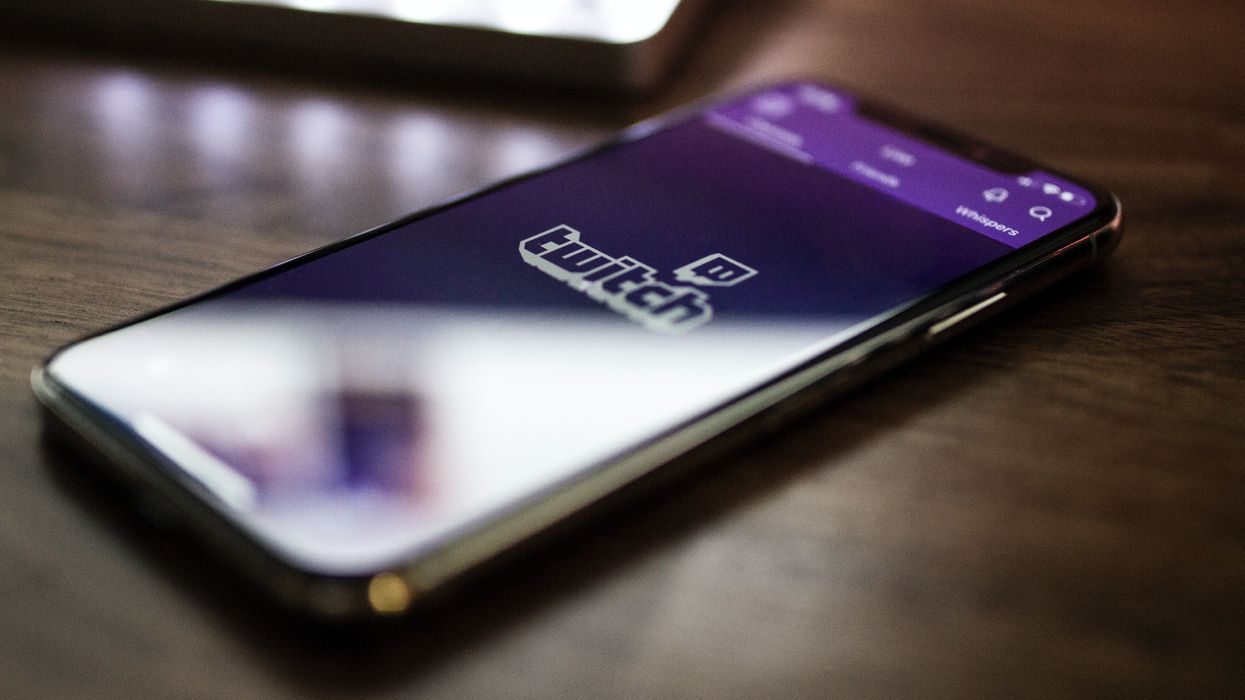 Amazon-owned streaming video company Twitch also relies heavily on music. Photo by Caspar Camille Rubin on Unsplash
Music Has Become a Core Component of Social Media
On YouTube, for example, there are at least 10 seconds of music on 84% of the platform's videos, and over half of all videos on Instagram contain music, according to Hays. Getting their licenses in order allows platforms to let their users include music in their videos without needing to worry they will be taken down.
Amazon-owned streaming video company Twitch also relies heavily on music. The company has taken heat for Jeff Bezos' poor performance before Congress in July, when representatives asked him if the company pays out royalties. He couldn't say, but the answer is… rarely.
Platforms that delay getting their licensing deals in order can save themselves cash. They can also avoid navigating the complex copyright landscape. But as they grow, that strategy can come back to bite them.
"Once they begin generating substantial revenue, then they'll draw the attention of rights holders," said Hays.
At least part of the change has to do with a growing intolerance by the creative community of extremely wealthy companies using their music without proper licensing. Another driver is the successful, high-profile legal disputes that Israelite said have "sent a message to other companies."
Peloton, for example, faced a protracted legal battle before agreeing to terms that, as with TikTok, accounted for past violations and set new terms for artists featured on its platform. Such cases, Israelite noted, have "accelerated the choice these companies have to make": Either license properly, or be a copyright infringer, and bear the consequences of receiving takedown notices or getting sued.
In the wake of Jeff Bezos's embarrassing admission to Congress, Twitch is "starting to become more of a focus for the need for proper licenses," said Israelite.
As has already been seen in India, TikTok competitors in the short-form video space can't just focus on having the right algorithm and attracting a big user base. Israelite pointed to Triller as an example of a startup that has deals with record labels (for the recordings) and some publishing deals but may soon have to play catch up.
"I think they'll have to deal with a pretty large problem for a significant number of songs being used without proper permission from publishers."
Israelite also noted that Twitter has no publishing licenses yet.
More ripples are likely to emerge wherever music can be found in the digital landscape, from social media to gaming, fitness and beyond. Whether that change comes in the form of lawsuits or more licensing agreements remains to be seen.