music industry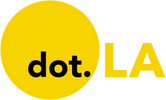 Get in the KNOW  
  on LA Startups & Tech  
X
music industry
Evan Xie
This is the web version of dot.LA's daily newsletter. Sign up to get the latest news on Southern California's tech, startup and venture capital scene.
Short-form video-sharing platform Triller is set to pay Sony Music Entertainment $4.57 million after reaching a settlement over a breach of agreement lawsuit. The record company had initially sued Triller in 2022 after the company allegedly failed to pay music licensing fees. The agreement comes after Triller was over one year late on contract payments, according to Sony Music.
This isn't the first time the Los Angeles-based startup has been in hot water with record labels. Universal Music Group sued Triller in January after the company allegedly missed nine months of licensing payments. In September, Triller settled a lawsuit from artists Timbaland and Swizz Beatz after the company did not make payments following its acquisition of their live streaming platform Verzuz. Amidst its legal troubles, the company failed to make good on its promise to go public last year.
Triller's issues allegedly stem from its inability to actually pay the record labels it is striking deals with. But it's not alone in provoking the music industry's ire. Increasingly, relationships between record labels and short-form video platforms have soured.
Just look at TikTok. Though the company has consistently paid music licensing fees, record labels consider those payments insufficient. Universal Music Group, Sony Music Entertainment and Warner Music Group all wanted a portion of TikTok's significant advertising revenue last year. Some industry insiders hope to move away from relying on viral videos as a marketing strategy. And back in 2020, music publishing companies threatened to sue TikTok over copyright infringement, though the lawsuit did not come to fruition.
These spats haven't stopped TikTok from becoming a music powerhouse that can both launch new artists into stardom and revive classic songs. The impact of a viral TikTok hit has made the platform a necessary evil for music labels' marketing efforts. The same, however, cannot be said for Triller, which has fewerusers and lessmoney than TikTok.
For its part, TikTok is trying to prove that it can function without the music provided by the labels. The platform began testing limitations on how many songs a user can upload in February. Last year, TikTok launched its own music platform SoundOn. To that end, some industry insiders worry that TikTok is trying to become a record label itself—a move that would further strain relationships within the music industry.
Meanwhile, YouTube Shorts finally let creators use up to one minute of licensed music in their videos last year. YouTube, which helped launch new artists like Justin Bieber and Charlie Puth, used to have TikTok's ability to start careers. But as YouTube raked in advertising revenue, labels wanted royalty payments to increase. Some artists, including Paul McCartney and Taylor Swift, signed an open letter to Congress in 2016 that requested action against YouTube for hosting videos that violated copyright laws. Now, rights holders are paid a portion of a video's ad revenue. Still, some artists, however, have found that YouTube's royalty payment system is rife with errors.
Which is to say, it appears the music industry is re-living its YouTube war with TikTok and Triller. What remains to be seen is if TikTok manages to build out its own record label—a move that could seriously threaten the music labels that have already been burned.
Evan Xie
Last week, a two-minute track released by a TikTok user under the handle ghostwriter977 that sounded like a new song by Drake and The Weeknd went viral. After surpassing 15 million views on TikTok, the song was later streamed more than 600,000 times. Then, Universal Music Group, who represents the two artists, requested it be taken down from music streamers including Apple Music, Deezer, Spotify and Tidal. The track was also later removed from YouTube and TikTok. Why? Because the song wasn't actually created by the artists. It was generated by AI software.
To a casual listener, the song, "Heart on My Sleeve" does sound like Drake and The Weeknd, and it promptly illustrated the divide that's been growing in the music industry over AI's place in the music industry.. On one side, there's artists, producers and mixers who are pro-AI, eager to see the potential creative and time-saving benefits of it. And, on the other, there's a crowd of dedicated, older producers who want nothing to do with it. And accelerating the debate are meddlers like Ghostwriter977, or people on TikTok using AI to make Kanye West sound like he's singing Adele.
The main argument for using AI in music is that it furthers the creative process. Some proponents also contend that it makes the music field easier for people with traditionally less experience to break into, if they can make a song without needing to know the intricacies of production. And, in the case of this latest Drake spoof, AI songs can jumpstart a person's career – sometimes, without the world even knowing their name – much quicker than a label could dream of.
"I use it as inspiration to draw the structure to what I'm emulating or what I'm creating, and then create the final product," said Alec Strasmore, Head of Digital Twins at Reflekt Studios and Post Malone's former assistant. He added that it's unclear how the law might approach determining if something was written by an AI or not: "you can just generate it, and add your human touch to it at the finish line" to say it wasn't made by a bot, Strasmore theorized.
Since the song mimicked Drake and the Weeknd but was technically original, it didn't appear to violate a specific copyright. But opponents contend the central legal issue with any generative AI is whether it is trained on copyrighted material that is then used to produce the end result. The problem, of course, with how most AIs are developed is it can be difficult to trace that process backwards to figure out exactly what the AI learned from.
Generative AI is just beginning to face legal challenges; photo database Getty Images open-source AI art tool Stability AI in February, alleging its AI copied more than 12 million copyrighted images without permission. That case is still pending but it could set a precedent for how other industries, including music, handle AI.
"If it comes from the artist, in the sense of 'hey, I think that's wrong, take it down,' it should be done," Strasmore said. "If it's this empire-like approach to being the sole owner of all your favorite artists' sound and everything, and them coming after these individuals, I feel like is tyrannical and aggressive [and] I think that the artists should speak out about it before the labels come aggressively chasing these consumers and fans and, and creators."
But to the point about ghostwriters not being paid, Strasmore said that's where he sees an advantage. By bypassing the middleman – in this case, UMG or any of its myriad imprint labels – and going viral, the artist can reap more of the rewards, because they don't have to share profits with production staff or a distribution partner. It's the same strategy of making it big without a label by selling CDs out of the trunk of your car, only modernized.
"I also think it's powerful for the writers and the producers who haven't necessarily received the proper credit or payment throughout the years," Strasmore noted. "They haven't been paid in the way the artist gets paid. This is an opportunity for the producer and the artists to really own their music."
But to be clear, this can go both ways. There's, in theory, no reason UMG or another label couldn't train a generative AI on the artist's music and lyrics for the purpose of putting out a hit album. After all, there's already a whole subset of musical deepfakes.
Matt Lara, a musician and product specialist at Native Instruments, noted that there's a lack of regulation limiting how AI can be used in music production, or clarifying copyright issues. But he drew a clear line between inspiration and copyright infringement.
"If I heard a classical song, and then I go make a classic hip-hop song, should I have to credit the original classical artist?" Lara asked. "That's what we do as humans, everything we create and produce comes from inspiration that you gathered from something else."
UMG for its part claimed that it is both interested in testing new technologies while also protecting its artists' copyrights.
In a statement, UMG's senior vice president of communications James Murtagh-Hopkins said UMG owes some of its success to using emerging technologies with its artists' work. But, Murtagh-Hopkins noted, "the training of generative AI using our artists' music (which represents both a breach of our agreements and a violation of copyright law) as well as the availability of infringing content created with generative AI on DSPs, begs the question as to which side of history all stakeholders in the music ecosystem want to be on: the side of artists, fans and human creative expression, or on the side of deep fakes, fraud and denying artists their due compensation."
Murtagh-Hopkins also directly referenced "Heart On My Sleeve," adding, "these instances demonstrate why platforms have a fundamental legal and ethical responsibility to prevent the use of their services in ways that harm artists. We're encouraged by the engagement of our platform partners on these issues–as they recognize they need to be part of the solution."
For his part, Lara said he sees particular utility in using AI to help him master multiple tracks at once.
"The mixing and mastering is definitely one of the most used; it's been used for a while, especially because it's so mathematic," Lara added. One example he gave was a tool called Landr that uses "AI mastering tools to put your song in and then it does a whole bunch of mathematical calculations based on dynamic range and compression and pretty much spit out how your track sounds."
Still, Lara said that he's not certain that AI is good enough to make complex, fully-fledged tracks that aren't reliant on just a hip-hop beat. But, he added, "that's just because the technology [hasn't] progressed yet. I do think things will get there."
AI has infiltrated just about every creative field. Poets have complained about the tech's shoddy imitations of famous writers, anime fans can watch an unending AI-generated show and artists are suing an AI company over copyright usage. The music industry is no exception.
Though there are plenty of examples of people using ChatGPT to write songs, AI has been most successfully implemented as a way for music platforms to recommend music.
Yesterday, SoundCloud announced an AI-driven, TikTok-esque recommendation feed. Based on tech from Musiio, which SoundCloud acquired in 2022, the feed shares 30-second clips of songs inspired by users' listening history and music taste. This comes not long after Spotify launched its own vertical AI feed that users can scroll through to discover new music. In addition, Spotify has gotten into the AI game with its new DJ—a personalized music feed accompanied by an AI-generated voice reading facts curated by Spotify's experts.
For SoundCloud, this move is likely an attempt to revamp a struggling business. Last August, SoundCloud cited "the challenging economic and financial environment" when it laid off 20% of its workforce. Its business model has been questionable for quite some time, with reports going back to 2014 noting that its large user base doesn't offset the cost of running the platform. However, the company has seen a steady revenue increase since 2017. Still, apps like Spotify and TikTok have cracked the code of music recommendations. SoundCloud's TikTok imitation, complete with 30-second song clips, shows that the company is vying for attention.
But the message coming from these companies is a fairly obvious one: users can't be bothered to choose the music they want to listen to for themselves.
On the surface, the release of these recommendation features make sense. We're currently seeing more music being released than ever before. In 2022, 100,000 songs were uploaded across the various digital service providers every day. People are clearly looking for ways to parse through the wide offering. Spotify's Discover Weekly, which suggests new music to users, was streamed for over 2.3 billion hours between 2015 and 2022.
While AI can be helpful for some listeners, it doesn't bode well for music creation. Just look at what's happened to the music industry as artists chase TikTok's algorithm. Music executives have admitted to encouraging producers to shorten songs in order to better prime them to go viral on TikTok. This strategy has worked for some artists, like Gayle, who turned TikTok vitality into a Grammy nomination. But artists have been lambasted for valuing TikTok virality over quality. When Meghan Trainor released a preview of her upcoming single "Mother" last week, people were quick to label it "TikTok vomit."
But it's one thing for a social media platform to boost a certain type of short, quippy song. It's another thing entirely for the very platforms that these songs live on to do so. Even artists who currently look down on this songwriting style might be encouraged to produce similar music if it's the only way to reach new audiences.
Every tech company is chasing the AI craze, so it's no surprise that SoundCloud and Spotify are doing so as well. The recent announcement from Soundcloud also serves as an indictment of how the attention economy has upended the music industry. One researcher found that people only pay attention to one screen for about 47 seconds. That presents a problem for music platforms when pop songs, for example, average around three minutes and 30 seconds. Hence Soundcloud's decision to serve up songs in 30-second sound bites.