'Health Care Hasn't Kept Up With Demographic Change': ConsejoSano is Making Care More Accessible
Breanna De Vera
Breanna de Vera is dot.LA's editorial intern. She is currently a senior at the University of Southern California, studying journalism and English literature. She previously reported for the campus publications The Daily Trojan and Annenberg Media.
Dec 15 2020
Born in Los Angeles County, where census data shows over half a million residents "speak English less than 'very well'," ConsejoSano wants to make access to life-saving health care bilingual.
The North Hollywood-based health care technology company provides outreach and appointment coordination for medical providers, facilities and patients in their language. It announced a $17 million Series B raise on Tuesday, led by San Francisco-based Magnetic Ventures.
---
"Today, a message is written in English, usually by an English speaker, and it's translated." said Abner Mason, chief executive and founder of ConsejoSano. "That approach doesn't work very well, because it doesn't build trust. Because what it says to the patient or to the plan member is 'Who you are doesn't matter.' If it's the same message …[it] overlooks everything about them that makes them unique."
ConsejoSano develops patient profiles from data gathered from public health and claims data as well as private data to determine the best ways to contact and converse with them. The ConsejoSano team then reaches out to patients to schedule appointments, review records and even coordinate transportation to their providers.
Mason has a long history in health care advocacy and policy. He previously founded Corporate Responsibility Partners, a company that helps companies to design, implement and evaluate workplace wellness programs, while serving as the chief executive of the Workplace Wellness and Prevention Council of Mexico.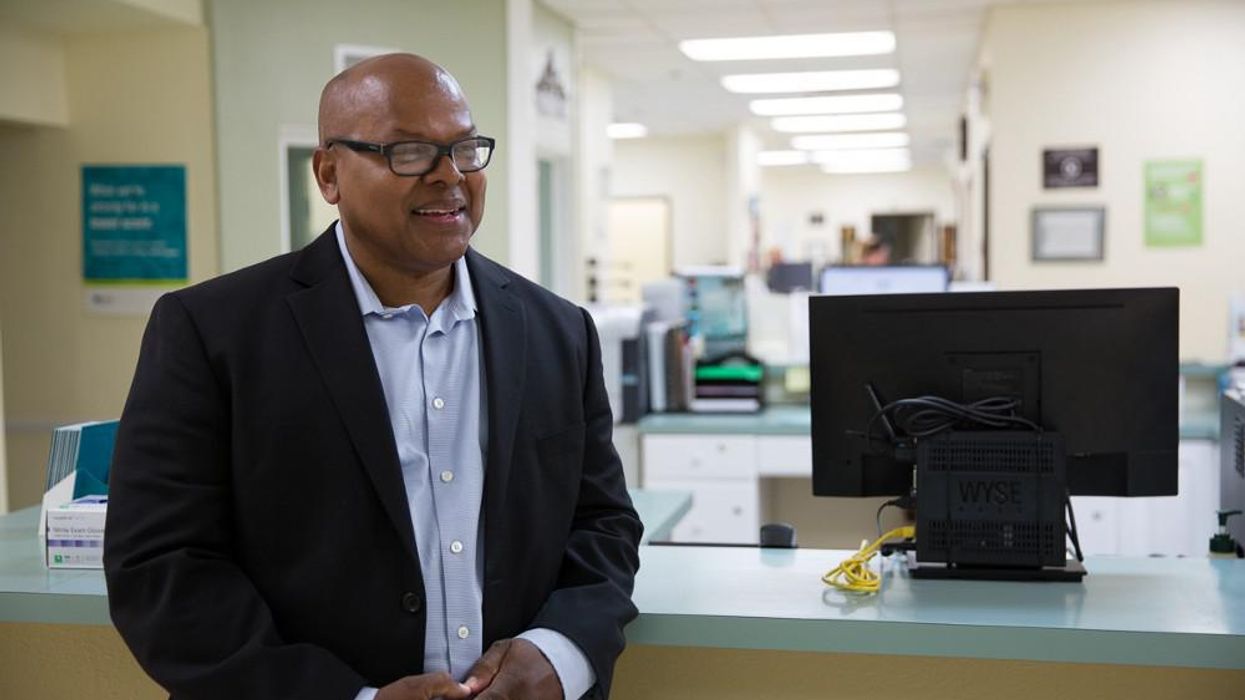 Abner Mason is chief executive and founder of ConsejoSano.
Mason said the current system can overlook new Medi-Cal patients who don't speak English and often fails to set them up with basic health services such as immunization. His company can reach out to these new patients in 25 different languages and guide them through what is often a byzantine health system unequipped to deal with patients who don't know English.

One of the factors that drew him to Magnetic Ventures was that its founder, Christine Aylward, is a woman. Mason said he felt an underrepresented VC would better understand his vision.
"I'm Black, and let me tell you, it is very hard to raise capital. Most venture capitals are run by white men, which means that there's limited perspective from their experience and network. It's resulted in very few founders that are women and people of color," said Mason. "[Aylward] understands our mission in making health care accessible to everyone."
He pointed out that female entrepreneurs and founders of color saw investment decline this year.
Other new investors in this round include the American Heart Association/Bernard J. Tyson Impact Fund, DaVita Venture Group, Salesforce Ventures and NBA All-Star Victor Oladipo. In total, ConsejoSano has raised $24 million.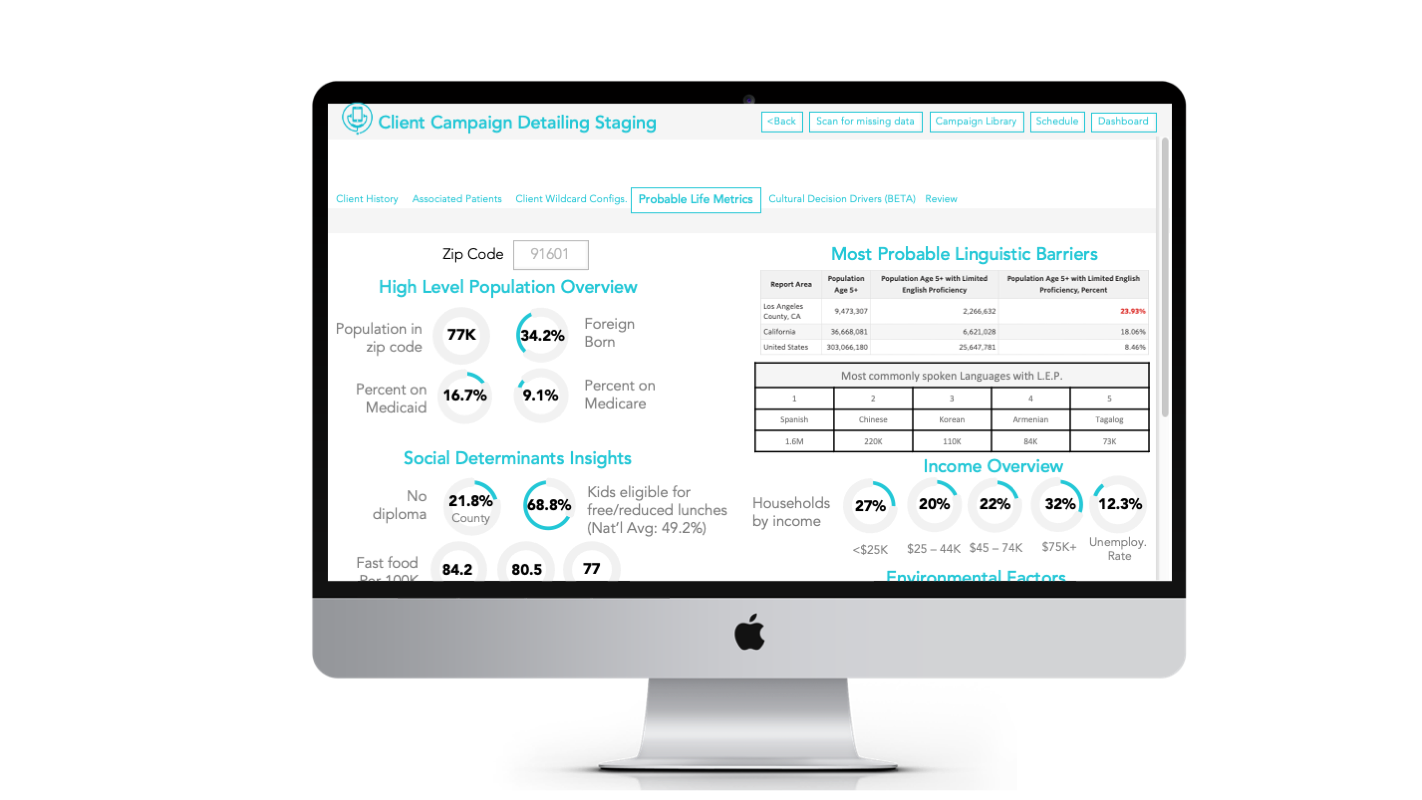 ConsejoSano's technology platform aims to improve outcomes for minority patients
"ConsejoSano's unique technology platform, which is powered by a deep understanding of cultural nuances, is the best offering available to build trust, close gaps in care, and improve outcomes for minority patients," said Aylward, founder and managing partner of Magnetic Ventures in a statement. "There has never been a more critical time to fix this and to provide more equitable health care – we are long overdue."

In the coming year, Mason hopes ConsejoSano will expand beyond the 15 states it currently serves. However, he believes Los Angeles was the perfect location for the company's headquarters and to grow his team.
"It's really exciting to be in L.A., building a tech company in L.A., especially a company that can reduce health care disparities for everyone. This is because to do so, you need to have a team that's diverse. What's amazing about L.A. is it is one of the most diverse cities in the country. You can get incredible talent here to join a team, and you don't have to worry about not being able to find people with different backgrounds and cultures."
Breanna De Vera
Breanna de Vera is dot.LA's editorial intern. She is currently a senior at the University of Southern California, studying journalism and English literature. She previously reported for the campus publications The Daily Trojan and Annenberg Media.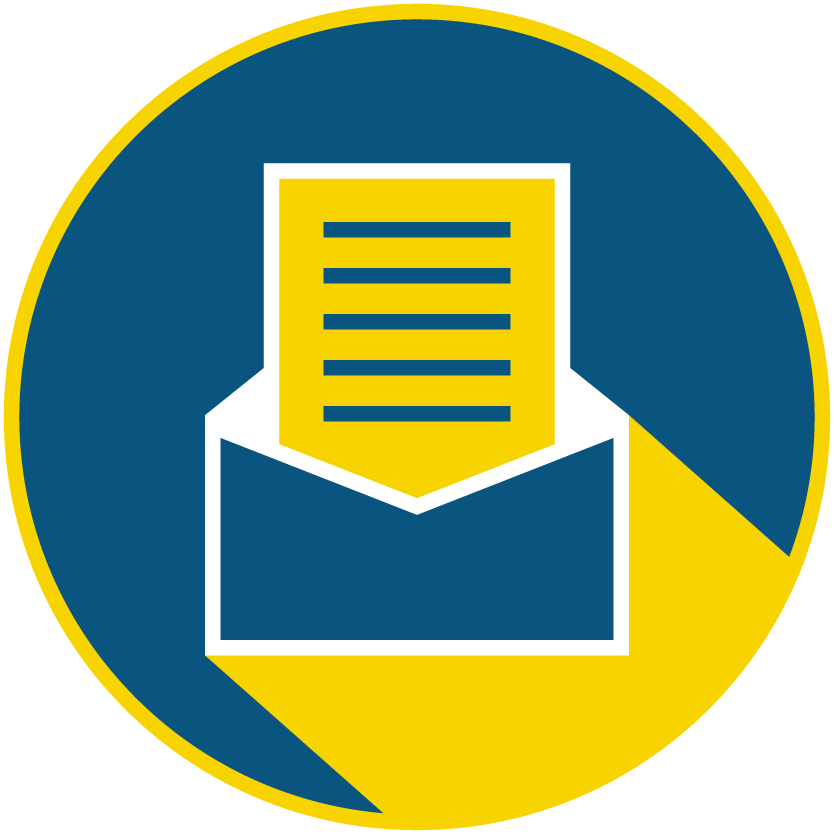 Subscribe to our newsletter to catch every headline.
On this week's episode of Just Go Grind, hear from Marlon Nichols, founding managing general partner at MaC Venture Capital, a seed-stage venture fund whose investments run from $1.5 million to about $2 million. Their focus is on emerging behavioral and cultural trends plus technology that enterprise will need to stay current.
How does the firm find what's new before anyone else? Marlon says it's their extensive network of people with their fingers on the pulse of pop culture — "from movie stars to movie makers to musicians and producers that are traveling the world and are seeing a ton of things, to relationships with some of the top global advertising agencies" — and once MaC VC hears a trend repeating, they investigate it to see if it's "real."
The decision making is collaborative at MaC VC, made up of co-founders from M Ventures and Cross Culture Ventures, Marlon's previous firm. Merging their companies made sense because they had been co-partnering on many investments, the partners had known each other personally for many years, and they wanted to create a larger investment fund and vehicle. They took six months to actively work together in order to gain confidence in their compatibility. Marlon says, "we wanted to source deals together, evaluate those deals together, learn each other's quirks and and habits, likes and dislikes, pet peeves — all those things." All this to build a firm that is a "multi-fund, multi-decade relationship."
On this episode, hear about how Marlon got into venture capital, what institutional limited partners are looking to invest in and what's next for MaC VC.
Marlon Nichols is a founding managing partner at MaC Venture Capital (formerly Cross Culture Ventures), which finds entrepreneurs who are building the future for the rest of America. He's a former Kauffman fellow and investment director at Intel Capital, where he launched Intel's $125M diversity fund. Marlon, with an extensive background in technology, private equity, media and entertainment, has a unique eye for global trends and shifts in consumer behavior. This has helped him capture high-potential investments, which include Gimlet Media, MongoDB, Thrive Market, Fair, LISNR, Mayvenn, Blavity, Pipe, Wonderschool and other companies that reflect overlooked markets. He serves on the board of directors for Ajua, Blavity, Finesse, Kauffman Fellows Program, LISNR, Ryff, Sote and Wonderschool. (from MaC website).

Laurel Moglen, dot.LA Sr. Podcast Producer and Editor, contributed to this article.
From Your Site Articles
Related Articles Around the Web
Justin Gordon
Justin Gordon is the founder of "Just Go Grind" and host of the "Just Go Grind Podcast," a daily show with more than 200 episodes featuring interviews with entrepreneurs and investors. He has an MBA from USC, is an aspiring runner with a 1:29 half marathon personal best, and wants to help one billion people in his lifetime.
Despite — or in many cases because of — the raging pandemic, 2020 was a great year for many tech startups. It turned out to be an ideal time to be in the video game business, developing a streaming ecommerce platform for Gen Z, or helping restaurants with their online ordering.
But which companies in Southern California had the best year? That is highly subjective of course. But in an attempt to highlight who's hot, we asked dozens of the region's top VCs to weigh in.
We wanted to know what companies they wish they would have invested in if they could go back and do it all over again.
Startups were ranked by how many votes each received. In the case of a tie, companies were listed in order of capital raised. The list illustrates how rapidly things move in startup land. One of the hottest startups had not even started when 2020 began. A number doubled or even 16x'd their valuation in the span of a few short months.
To divvy things up, we delineated between companies that have raised Series A funding or later and younger pre-seed or seed startups.
Not surprisingly, many of the hottest companies have been big beneficiaries of the stay-at-home economy.
PopShop Live, a red-hot QVC for Gen Z headquartered out of a WeWork on San Vicente Boulevard, got the most votes. Interestingly, the streaming ecommerce platform barely made it onto the Series A list because it raised its Series A only last month. Top Sand Hill Road firms Andreessen Horowitz and Lightspeed Venture Partners reportedly competed ferociously for who would lead the round but lost out to Benchmark, which was an early investor in eBay and Uber. The round valued PopShop Live at $100 million, way up from the $6 million valuation it raised at only five months prior.
Scopely, now one of the most valuable tech companies in Los Angeles, was also a top vote getter.
The Culver City mobile gaming unicorn raised $340 million in Series E funding in October at a $3.3 billion valuation, which nearly doubled the company's $1.7 billion post-money valuation from March. It is no coincidence that that was the same month stay-at-home orders began as Scopely has benefited from bored consumers staying on their couch and playing ScrabbleGo or Marvel Strike Force.
The company's success is especially welcome news to seed investors Greycroft, The Chernin Group and TenOneTen ventures, who got in at a $40 million post valuation in 2012. Upfront Ventures, BAM Ventures and M13 joined the 2018 Series C at a $710 post-money valuation.
Softbank-backed Ordermark, which flew more under the radar, also topped the list. The company's online ordering platform became a necessity for restaurants forced to close their dining rooms during the pandemic and raised $120 million in Series C funding in October.
On the seed side, two very different startups stood out. There was Pipe, which enables companies with recurring revenues to tap into their deferred cash flows with an instant cash advance, and Clash App, Inc., a TikTok alternative launched by a former employee of the social network in August.
We will have the list of Southern California's top seed startups out tomorrow.
Lead art by Candice Navi.
Ben Bergman
Ben Bergman is the newsroom's senior finance reporter. Previously he was a senior business reporter and host at KPCC, a senior producer at Gimlet Media, a producer at NPR's Morning Edition, and produced two investigative documentaries for KCET. He has been a frequent on-air contributor to business coverage on NPR and Marketplace and has written for The New York Times and Columbia Journalism Review. Ben was a 2017-2018 Knight-Bagehot Fellow in Economic and Business Journalism at Columbia Business School. In his free time, he enjoys skiing, playing poker, and cheering on The Seattle Seahawks.
https://twitter.com/thebenbergman
ben@dot.la