telemedicine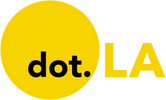 Get in the KNOW
on LA Startups & Tech
X
telemedicine
Nurses at East Los Angeles Doctors Hospital using translation service Cloudbreak's device to communicate with patient. The company pivoted to telemedicine amid the outbreak.
El Segundo-based telemedicine technology provider Cloudbreak Health and Florida-based UpHealth Holdings, a digital healthcare provider, announced they will combine and go public via a SPAC in a deal that values the combined companies at $1.35 billion.

Named UpHealth, Inc., the new company aims to streamline online health care by becoming a single provider of four different services: telehealth, teletherapy, a health care appointment and management system and an online pharmacy.
UpHealth runs healthcare platform Thrasys Inc. and MedQuest Pharmacy, along with two other behavioral health companies. The merger with Cloudbreak, which under the pandemic expanded their interpretation services to remote medicine, will give the new company a foothold in almost 2,000 hospitals.
"What we wanted to do was form a business that could really be a digital infrastructure for health care across the continuum of care, right from home to hospital," said Jamey Edwards, the co-founder and CEO of Cloudbreak. Under the agreement, he will become the company's chief operating officer.
GigCapital2 expects the merger transaction to close at the start of Q1 2021. UpHealth will be publicly traded under the ticker "UPH" on the New York Stock Exchange. UpHealth's integrated care management platform serves over 5 million people, and is expected to reach 40 million over the next three years, according to the company.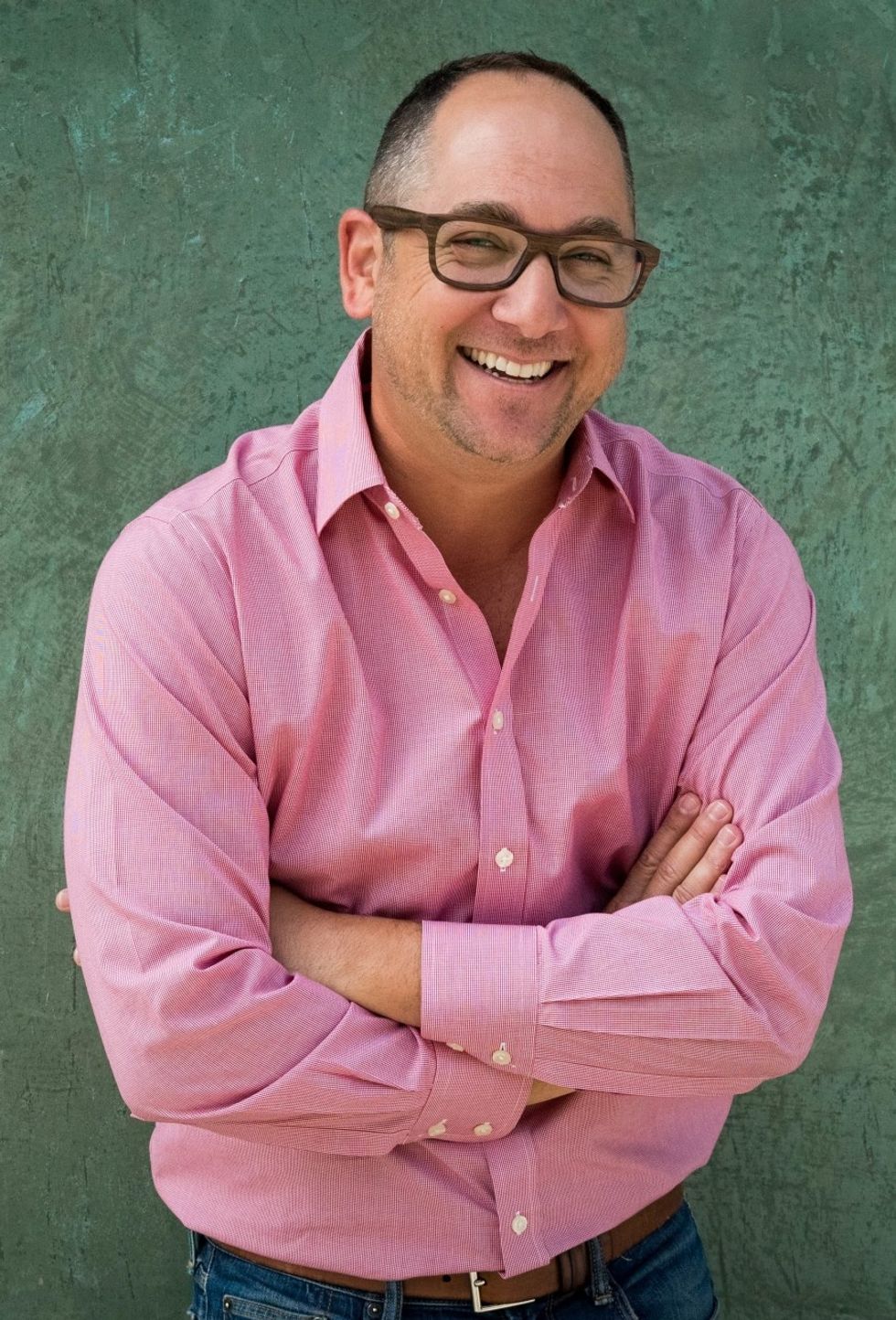 Jamey Edwards, co-founder and executive director of Cloudbreak
COVID-19 caused a meteoric growth in the use of telehealth services. In February, 0.1% of Medicare primary visits were provided through telehealth. In April, that number was nearly 44%, according to the U.S. Department of Health and Human Services.
"Key stakeholders have seen and responded well to the benefits that telemedicine can bring, but they need a more comprehensive, integrated solution," said Al Gatmaitan, who has been named the co-chief executive officer of UpHealth. "This is what UpHealth focuses on, the adoption of digital health solutions well beyond the pandemic crisis."
The deal with the blank check company GigCapital2 gives the two digital health companies access to a wider network. UpHealth and its family of companies operate in 10 countries and their pharmacy has 13,000 e-prescribers in the U.S.

UpHealth will use the Cloudbreak platform as part of their global telehealth services to provide patients with round-the-clock care under a variety of specialties, including telepsychiatry and tele-urology. UpHealth also has contracts internationally, to provide country-wide care in India, Southeast Asia and Africa.
Edwards joined Cloudbreak in 2008 when it went from public to private. It has raised $35 million in venture funds, most recently in the first quarter of this year scoring $10 million from Columbia Partners Private Capital.
Editor's note: An earlier version of this story identified Jamey Edwards as executive director of Cloudbreak, he is its CEO.
From Your Site Articles
Related Articles Around the Web
Protomer Technologies Inc., a Pasadena-based biopharmaceutical startup, closed a second round of funding to expand the tech platform it's using to develop insulin that adjusts according to a diabetes patient's blood sugar levels.
The undisclosed raise came from the JDRF T1D Fund, a Boston-based venture philanthropy fund that focuses on type one diabetes research.
The pre-clinical stage startup was launched in 2015 by a team of Caltech faculty and alumni to build a "heavy chemistry-based platform," said CEO and founder Alborz Mahdavi, who received his PhD in bioengineering from the university. They're now using the technology platform to create drugs that can activate once they've been injected into patients, including a new type of insulin.
The treatment still needs FDA approval.
Typically, diabetes patients carry with them glucose meters and insulin to track and maintain the sugar levels in their blood. Protomer's product is designed to activate itself automatically depending on a person's blood sugar levels.
"With this insulin, you don't need to worry about that," Mahdavi said. "There's enormous interest in this. This insulin will be completely transformative for people with diabetes."
Mahdavi said the platform could also be applied to other therapeutic settings like neuroscience and oncology. For example, a drug injected in patients with cancer could switch off if the treatment isn't working. It could also activate in a specific region of the body, which means that side effects of chemotherapy would diminish if the drug were "only active locally."
"Imagine you have pancreatic cancer and you're taking an oncology drug," he said. "The problem is that the drug will be active all over the body, which is why you get all these side effects."
Dave Whelan, CEO of BioscienceLA, said several companies in the field are engineering cells designed to fight cancer cells this way. It's a challenge researchers have been trying to crack for a while.
"It's a long time coming," he said. "It's very reassuring to see investments in this space because the last several months there's been so much focus on COVID, and part of that has been at the expense of other disease areas."
As the pandemic ushers in a new way of telemedicine, he sees an urgency in introducing therapeutics that don't require in-person physician attention. Meanwhile, cancer patients and certain diabetes patients may be more at risk if they contract the virus.
"When you see something like this, it just makes me feel good that there's still attention being paid to these diseases and conditions that will be with us long after COVID," he said.
Protomer's first equity investment, also an undisclosed amount, was led by pharmaceutical giant Eli Lilly and Company. Whelan said that move might signify a future acquisition, as big pharma often looks for innovation outside their own companies.
"It's not only an advance for life sciences and care, but because they're making progress and getting additional funding, that helps them grow the whole industry here," Whelan said. "We absolutely need more of that going on in L.A."
Clarification: An earlier version of this post stated that the T1D Fund has spent over $2 billion on type one diabetes research. While its nonprofit parent company JDRF may have spent that much, the T1D Fund has not.
Related Articles Around the Web
Santa Monica-based healthcare startup Heal announced a $100 million investment and partnership with health insurance provider Humana, a move that will vastly extend the reach of their on-demand doctor service.
Humana hopes to use Heal's applications for its Medicare Advantage program, providing more in-home care to seniors. It will also bring the service to major metro areas including Chicago, Houston and Charlotte.
Heal's CEO Nick Desai, who is fond of saying that the traditional doctor's office is dead, said it will help his company grow nationally and develop more predictive tools to guide doctors with care.
"You want a headline?" Desai joked after making the joint announcement, "Heal wins $100 million to bring concierge care to all Americans."
"We want to expand, so we go nationwide," Desai said. "We like to think the real winners in this is the millions of Americans who get health care this way. "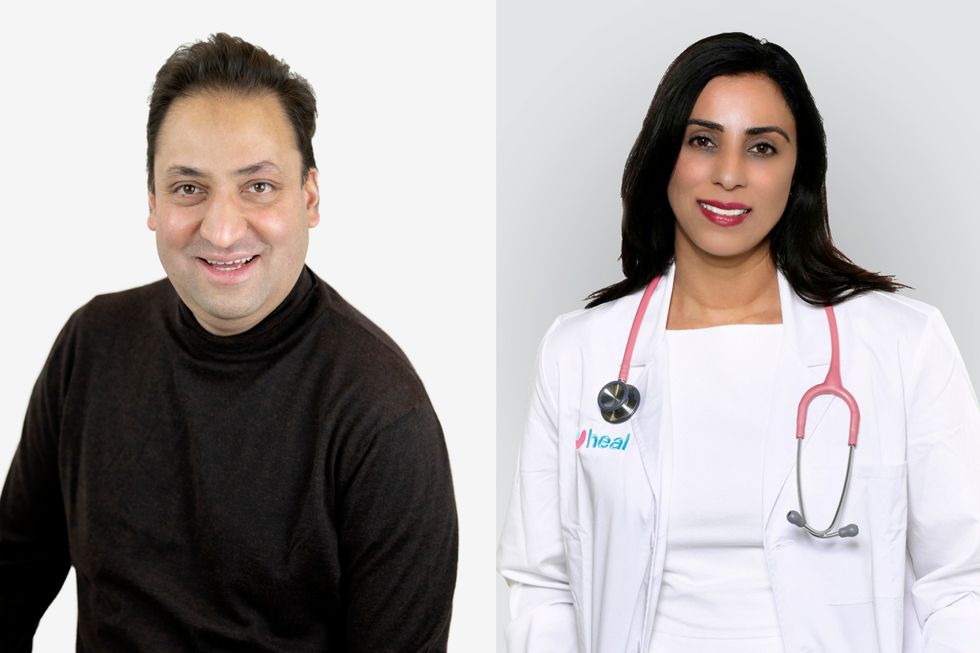 Heal CEO Nick Desai and Chief Medical Officer Renee Dua are married.
Heal boasts 200,000 home visits since it launched five years ago and expects to see 250% revenue growth between this and next year. Started by Desai and his wife, a medical doctor, after waiting seven hours for their then one year old to see an emergency doctor, the company has been on fast growth trajectory as traditional insurers look to startups for new ways to deliver care. He wouldn't provide revenue, but said it was in the tens of millions of dollars.

Humana, with about 17 million members, will use the services for its government-subsidized Medicare Advantage program as it seeks to build on its 34% penetration — as of 2019 — in the market.
"Our goal is to make the healthcare experience easier, more personalized and caring for the people we serve," said Susan Diamond, Humana's segment president for home business, who is joining Heal's board. "We continue to see high levels of customer satisfaction and improved health outcomes when care is delivered in the home,"
Humana said the partnership will help it fulfill its mission of addressing the needs of the whole person by giving doctors greater insight into health with at-home visits. There, doctors can see the social factors that may be impacting patients' health, such as a steep staircase or exposure to environmental hazards like pollution.
Most doctors see 8 to 10 patients, much fewer than regular physicians who often see dozens of patients in a day. The model, he said, brings down emergency room visits and elevates preventive care, making it appealing to insurers.
It's also a throwback.
"In 1970, 50% of all primary health care in America was delivered by house calls. Today it's less than 10%," he said. "That went away with insurance and fee-for-service care, Medicare. We are bringing it back."
But unlike the 70s, Heal monitors blood pressure, blood sugar and other vitals remotely using cloud connected devices to provide insight into patient care.
Last fall, the company, which operates fully in seven states and Washington D.C., bought Doctors on Call in New York City. That allowed it to make an entrance into the nation's largest city that was also, at one time, its largest coronavirus hotspot.
To deal with the pandemic, Heal protocol was to schedule an initial telemedicine call before scheduling a house visit to make sure their doctors weren't going to be exposed to the coronavirus.
"You know today, you don't want to go to the doctor's office because of COVID, but tomorrow it will be something else," he said. "You will never want to go to the doctor's office. Why would ever go to the doctor if the doctor comes to your house?"
Heal investors include former Qualcomm CEO and Executive Chairman Paul Jacobs, who is the company's chairman of the board, IRA Capital, Fidelity ContraFund, Jim Breyer, singer Lionel Richie and former Florida Governor Jeb Bush.
**This story has been update to include an interview with Heal's CEO.
Do you have a story that needs to be told? My DMs are open on Twitter @racheluranga. You can also email me.