How LA-Based Super Hi-Fi Hopes to Change Streaming Audio Using AI
Sam Blake
Sam primarily covers entertainment and media for dot.LA. Previously he was Marjorie Deane Fellow at The Economist, where he wrote for the business and finance sections of the print edition. He has also worked at the XPRIZE Foundation, U.S. Government Accountability Office, KCRW, and MLB Advanced Media (now Disney Streaming Services). He holds an MBA from UCLA Anderson, an MPP from UCLA Luskin and a BA in History from University of Michigan. Email him at samblake@dot.LA and find him on Twitter @hisamblake
Sep 21 2020
Super Hi-Fi's AI transports the skills of a trained radio DJ to digital music playlists. Spotify's former head of research Tristan Jehan recently joined as an advisor
Founded in 2018 by veterans of the digital music business, the company's customers include iHeartMedia, Sonos, Peloton and Octave Music Group
Its leaders envision a new audio listening experience — where everyone has a personalized, curated playlist, with artful, AI-generated sequences and layers of music, voice clips (e.g. news and podcasts), and branded messaging that drives new revenues to the music industry
Before the beat from "Baby Got Back" that underpins Nicki Minaj's "Anaconda" fades to silence at the song's end, a sound clip pops up, right on rhythm and with a similar energy, telling the listener what streaming service they're listening to. A new track seamlessly takes the baton from the Minaj song before the brief branded message concludes, and continues the upbeat mood as a music bed for a rapid sequence of audio clips – first a voice imploring listeners to get hyped, then a word from Kanye about his interview with Beyoncé, a snippet from that interview, and another in-the-spirit advert – before blending into the intro of the next song, Kanye's "Stronger": all of it interwoven as if it were a single track produced in a recording studio.
---
It is the automation of this art, once the preserve of skilled radio DJs, that Super Hi-Fi is bringing to the digital music industry. In doing so, the L.A.-based company thinks it can help music services and artists make more money, and give listeners a new and improved way of experiencing audio.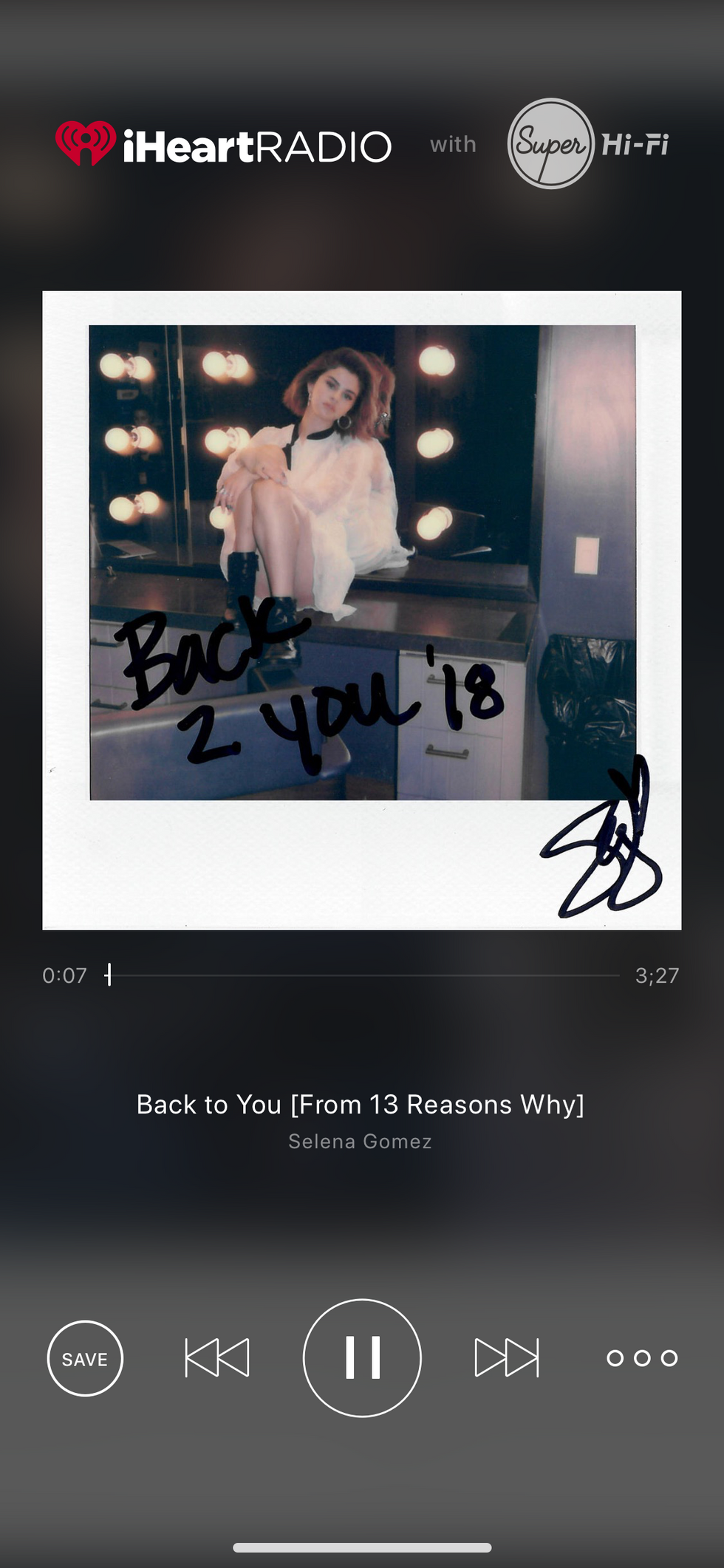 Super Hi-Fi's customers include iHeartMedia,
Founded in 2018 by a group of digital music business veterans, with customers that include iHeartMedia and Sonos, SHF recently announced that Tristan Jehan – a pioneer of applying AI and machine learning to music, most recently as head of Spotify's research team – has joined the company as an advisor.
Streaming, which has been powered in part by Jehan's work on recommendation algorithms, may have saved the music industry from piracy-fueled devastation, but Super Hi-Fi's founders believe companies like Spotify, Apple and Amazon have missed the mark in some important ways.
"We think digital services forgot that the primary user interface is your eardrums, not your eyeballs," Zack Zalon, Super Hi-Fi's chief executive, told dot.LA.
As a result, a listener cannot readily distinguish one service from another, he said. Visual branding can help, but especially as smart speakers grow more popular, listeners will have an increasingly difficult time knowing whether they are tuned in to Spotify, Apple Music, Pandora or any other service.
Zalon and Brendon Cassidy, another co-founder and Super Hi-Fi's chief technology officer, both built digital radio services for CBS, AOL, Yahoo and Cricket Wireless. They contrast the uniformity of streaming services to broadcast radio stations. Two stations in the same city, focusing on the same type of music, still tend to have their own personality, they say.

"It's not just the music," Zalon said. "It's the space between the songs that the radio stations are filling and (thereby) connecting with listeners in an emotional way."

Beyond differentiating the source of the sound, SHF believes that using the space between songs — as radio stations do — can transform the listening experience. Leaving aside stitching in voice clips and layering in all other kinds of audio, they say that even sequencing songs together is fraught with issues.
The two most common types of transitions that digital services use between songs are crossfading and brief pauses.
Pauses create dead air, which iHeartMedia's chief product officer Chris Williams told dot.LA is the "enemy of radio," because it takes listeners out of their flow and puts them in a position to make a decision: namely, whether to keep listening or not. "I want to minimize that," Williams said.
As for crossfading – which Zalon said tends to be applied uniformly across tracks, such as a six-second blend of the end of one song with the start of the next, irrespective of the songs' particulars – it doesn't always work. Williams said crossfading can be done without jarring the user or disrespecting the songs about 50% of the time, and ever less so as longer song lead-ins give way to snappy intros aimed at grabbing listeners' attention from the first note.
"Crossfades create crashes," he said.
A radio DJ, by contrast, is trained to avoid these issues.
"The techniques of trained radio DJs are pretty complicated," Zalon said. "Super Hi-Fi is AI that has all the skills of a trained radio DJ."
This AI is designed to help customers like iHeart provide listeners with custom playlists that artfully blend one song with the next – no matter which song it is – and incorporate additional sonic elements like branded logos, interview clips, voice segments and more to eliminate dead air while respecting the artistry of the underlying songs, and to potentially drive streaming revenues back up to or beyond the levels that CDs generated in their peak.
How Does It Work?
As Super Hi-Fi's first customer, iHeartMedia helped the company fine tune its AI model and algorithms.
"Their pool of some of the world's best music programmers and on-air DJs became in a way like our QA partners," Zalon said.
By now Super Hi-Fi has "fingerprinted" iHeart's entire music catalog – tens of millions of tracks, Williams said – to identify the songs' underlying characteristics: features like volume, rhythm, mood, vocal texture, tempo and more. Lots more.
"The data we have on the music takes up more file space than the music itself," Zalon said.
Super Hi-Fi's AI has also fingerprinted each of iHeart's 700 styles of sonic logo; there's a country version of the "You are listening to iHeart…", a hip-hop version, a reggae version, and so on.
So, too, with any audio file that any customer may want to include in a playlist.
"The real power of the AI is to understand all the content with enough depth to make pretty much any output decision that any service might want," Zalon said.
Results have been good for iHeart. Williams reported that since they've rolled out Super Hi-Fi across their streaming services, the company has seen listening durations double.
"That increases ad impressions," he said. "There are clear business upside reasons beyond aesthetically creating a better experience...and [achieving] clear differentiation [from competitors]."
The Next Song
After having recently reeled in Sonos and its new streaming service as a customer, Super Hi-Fi has its sights set on bigger streaming fish. Jehan may help them get to Spotify, and they'll also look to Apple Music.
Chief business officer John Bolton told dot.LA that Spotify's expansion into podcasts makes them a prime candidate to benefit from Super Hi-Fi's service. He pointed to their "Your Daily Drive" product – a mix of music they know listeners like and relevant news – and said he could see that sort of playlist growing to include podcast snippets, the weather, and various other forms of audio, all tailored to the listener's preferences and location.
"If we see this happen at scale you'll start to see listening experiences become something very different," said Bolton, who helped found Super Hi-Fi after leaving ByteDance, which acquired his social media-meets-music startup Flipagram.
Streaming platforms may well be working on their own blended-audio AI solutions, but Williams says iHeart has benefited by getting in with Super Hi-Fi early.
"Two years from now everyone should have this solution or some version but we'll have already taken this to the next step, so it gives me the opportunity to get ahead," he said.
Music lawyer Ed Buggé, partner at L.A.-based entertainment law firm Hertz Lichtenstein & Young, thinks Super Hi-Fi "could be an attractive target for digital streaming platforms (DSPs) as they look to differentiate their platform offerings."
Spotify's former chief economist agreed. Will Page said a major audio streamer could look to Super Hi-Fi as a way to stand out in a market of look-alike services competing for the same customers.
"All these services offer the same 60 million tracks for the same $9.99 price point. With so much similarity, the value of distinctiveness goes up," he said. "The end game could see it being acquired by a DSP."
More than Music
Even if Super Hi-Fi doesn't lure the big catches in streaming, it can serve other verticals, including digital fitness. Peloton is already a customer.
"They wanted something different," Zalon said. "They want to make sure there's no loss of energy between songs; there's nothing worse than having music drop off in the middle of a workout. So we've been working with them on the roadmap to use the AI to help create an exercise experience that never loses its energy." In addition to blending songs, this will include voice-over instructions from Peloton's instructors.
Retail music is another area the company's targeting. Octave Music Groups, which operates Apple Music for Business and manages the music that customers hear at Starbucks, along with many other bars, restaurants and stores throughout North America and Europe, is another Super Hi-Fi customer.
Just as a radio station manager works with a DJ to set ground rules for branding the station through its sonic choices – running a branded message every 15 minutes, a news break every 30, and keeping segues tight but breezy, for example – each customer works with Super Hi-Fi to customize the AI to fit its desired style.
In exchange for this AI-plus-support service, Super Hi-Fi receives a licensing fee. The company would not disclose its prices or finances, though Bolton said Super Hi-Fi has not raised any outside funding.
He thinks using AI to bring a new level of real-time curation, presentation and personalization can attract more advertising and subscription revenues to the music industry. That's all the more important in an era when live performance has evaporated.
"We have a big, bold vision and tech that can transform playlists into listening experiences that we think will eventually make the industry much more money and provide a much better product for consumers," he said.
---
Sam Blake primarily writes about media and entertainment for dot.LA. Find him on Twitter at @hisamblake and email him at samblake@dot.LA

From Your Site Articles
Related Articles Around the Web
Sam Blake
Sam primarily covers entertainment and media for dot.LA. Previously he was Marjorie Deane Fellow at The Economist, where he wrote for the business and finance sections of the print edition. He has also worked at the XPRIZE Foundation, U.S. Government Accountability Office, KCRW, and MLB Advanced Media (now Disney Streaming Services). He holds an MBA from UCLA Anderson, an MPP from UCLA Luskin and a BA in History from University of Michigan. Email him at samblake@dot.LA and find him on Twitter @hisamblake
https://twitter.com/hisamblake
samblake@dot.la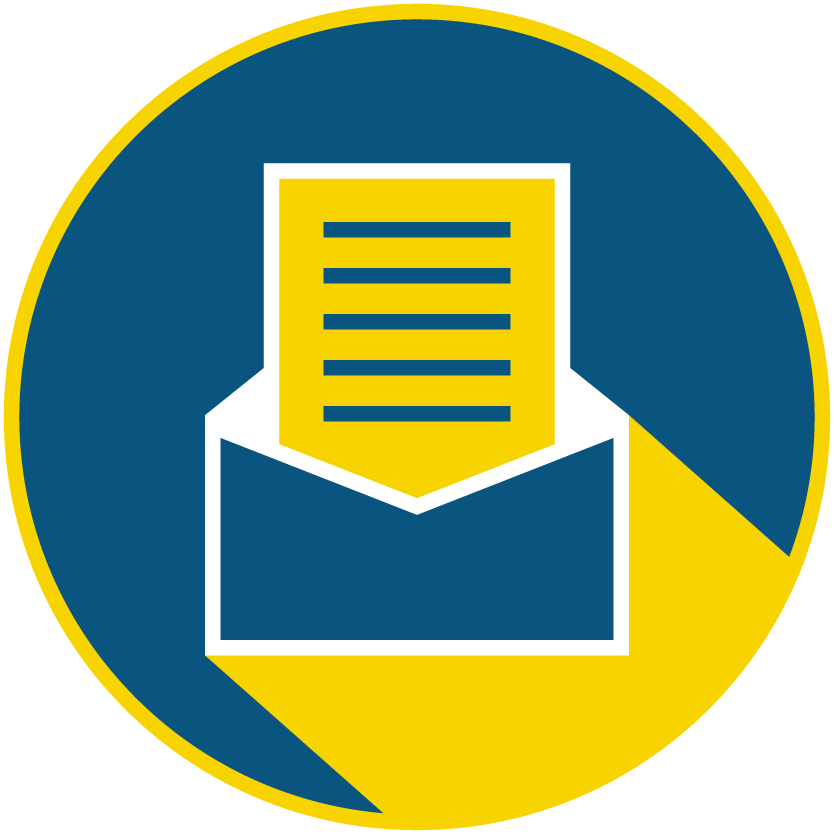 Subscribe to our newsletter to catch every headline.
On this week's episode of Just Go Grind, hear from Marlon Nichols, founding managing general partner at MaC Venture Capital, a seed-stage venture fund whose investments run from $1.5 million to about $2 million. Their focus is on emerging behavioral and cultural trends plus technology that enterprise will need to stay current.
How does the firm find what's new before anyone else? Marlon says it's their extensive network of people with their fingers on the pulse of pop culture — "from movie stars to movie makers to musicians and producers that are traveling the world and are seeing a ton of things, to relationships with some of the top global advertising agencies" — and once MaC VC hears a trend repeating, they investigate it to see if it's "real."
The decision making is collaborative at MaC VC, made up of co-founders from M Ventures and Cross Culture Ventures, Marlon's previous firm. Merging their companies made sense because they had been co-partnering on many investments, the partners had known each other personally for many years, and they wanted to create a larger investment fund and vehicle. They took six months to actively work together in order to gain confidence in their compatibility. Marlon says, "we wanted to source deals together, evaluate those deals together, learn each other's quirks and and habits, likes and dislikes, pet peeves — all those things." All this to build a firm that is a "multi-fund, multi-decade relationship."
On this episode, hear about how Marlon got into venture capital, what institutional limited partners are looking to invest in and what's next for MaC VC.
Marlon Nichols is a founding managing partner at MaC Venture Capital (formerly Cross Culture Ventures), which finds entrepreneurs who are building the future for the rest of America. He's a former Kauffman fellow and investment director at Intel Capital, where he launched Intel's $125M diversity fund. Marlon, with an extensive background in technology, private equity, media and entertainment, has a unique eye for global trends and shifts in consumer behavior. This has helped him capture high-potential investments, which include Gimlet Media, MongoDB, Thrive Market, Fair, LISNR, Mayvenn, Blavity, Pipe, Wonderschool and other companies that reflect overlooked markets. He serves on the board of directors for Ajua, Blavity, Finesse, Kauffman Fellows Program, LISNR, Ryff, Sote and Wonderschool. (from MaC website).

Laurel Moglen, dot.LA Sr. Podcast Producer and Editor, contributed to this article.
From Your Site Articles
Related Articles Around the Web
Justin Gordon
Justin Gordon is the founder of "Just Go Grind" and host of the "Just Go Grind Podcast," a daily show with more than 200 episodes featuring interviews with entrepreneurs and investors. He has an MBA from USC, is an aspiring runner with a 1:29 half marathon personal best, and wants to help one billion people in his lifetime.
Despite — or in many cases because of — the raging pandemic, 2020 was a great year for many tech startups. It turned out to be an ideal time to be in the video game business, developing a streaming ecommerce platform for Gen Z, or helping restaurants with their online ordering.
But which companies in Southern California had the best year? That is highly subjective of course. But in an attempt to highlight who's hot, we asked dozens of the region's top VCs to weigh in.
We wanted to know what companies they wish they would have invested in if they could go back and do it all over again.
Startups were ranked by how many votes each received. In the case of a tie, companies were listed in order of capital raised. The list illustrates how rapidly things move in startup land. One of the hottest startups had not even started when 2020 began. A number doubled or even 16x'd their valuation in the span of a few short months.
To divvy things up, we delineated between companies that have raised Series A funding or later and younger pre-seed or seed startups.
Not surprisingly, many of the hottest companies have been big beneficiaries of the stay-at-home economy.
PopShop Live, a red-hot QVC for Gen Z headquartered out of a WeWork on San Vicente Boulevard, got the most votes. Interestingly, the streaming ecommerce platform barely made it onto the Series A list because it raised its Series A only last month. Top Sand Hill Road firms Andreessen Horowitz and Lightspeed Venture Partners reportedly competed ferociously for who would lead the round but lost out to Benchmark, which was an early investor in eBay and Uber. The round valued PopShop Live at $100 million, way up from the $6 million valuation it raised at only five months prior.
Scopely, now one of the most valuable tech companies in Los Angeles, was also a top vote getter.
The Culver City mobile gaming unicorn raised $340 million in Series E funding in October at a $3.3 billion valuation, which nearly doubled the company's $1.7 billion post-money valuation from March. It is no coincidence that that was the same month stay-at-home orders began as Scopely has benefited from bored consumers staying on their couch and playing ScrabbleGo or Marvel Strike Force.
The company's success is especially welcome news to seed investors Greycroft, The Chernin Group and TenOneTen ventures, who got in at a $40 million post valuation in 2012. Upfront Ventures, BAM Ventures and M13 joined the 2018 Series C at a $710 post-money valuation.
Softbank-backed Ordermark, which flew more under the radar, also topped the list. The company's online ordering platform became a necessity for restaurants forced to close their dining rooms during the pandemic and raised $120 million in Series C funding in October.
On the seed side, two very different startups stood out. There was Pipe, which enables companies with recurring revenues to tap into their deferred cash flows with an instant cash advance, and Clash App, Inc., a TikTok alternative launched by a former employee of the social network in August.
We will have the list of Southern California's top seed startups out tomorrow.
Lead art by Candice Navi.
Ben Bergman
Ben Bergman is the newsroom's senior finance reporter. Previously he was a senior business reporter and host at KPCC, a senior producer at Gimlet Media, a producer at NPR's Morning Edition, and produced two investigative documentaries for KCET. He has been a frequent on-air contributor to business coverage on NPR and Marketplace and has written for The New York Times and Columbia Journalism Review. Ben was a 2017-2018 Knight-Bagehot Fellow in Economic and Business Journalism at Columbia Business School. In his free time, he enjoys skiing, playing poker, and cheering on The Seattle Seahawks.
https://twitter.com/thebenbergman
ben@dot.la