biotech
MedTech Innovator, created by Paul Grand, former CEO of a slew of biotech startups, has long been hailed as a successful accelerator that helped bring 74 medical products to market, from implants to prosthetics.
Now, the eight-year-old program has launched BioTools Innovator, a new virtual accelerator for genomics, personal medicine, targeted drug therapy and other life science startups. The program expands the accelerator's focus on medical devices to biotechnology, including platforms and other diagnostic tools that will improve health.
"In a lot of ways, Medtech Innovator is one of the things that's helped Southern California build a reputation as a device hub," said Llewelyn Cox, CEO of Lab Launch. The new program, he said, will help "influence the global industry and vice versa."
On Thursday, it announced its first cohort. The ten startups participating come from all over the U.S., and Zurich.
They include: Kino Discovery, a cancer technology startup from Irvine, Celldom, a genomics platform in San Carlos, Claremont-based Machine Bio, a protein production company, and Massachusetts-based Elemental Machines, a data compiler upstart for labs.
"Partners of ours have seen a gap in the life science tool space and seen how what we do on the medtech side can really benefit companies or innovators," said Kathryn Zavala, managing director of BioTools Innovator. "It's really just about taking our successful model and applying it to a different vertical."
According to BioTools Innovator, over 160 companies applied for the accelerator. The 10 startups selected will slowly whittle down to four, and they will compete for a cash prize in Carlsbad.
For the next three months, each will undergo a customized mentorship program, set up short-term goals, talk to industry experts and compete for as much as $200,000.
Related Articles Around the Web
ImmixBio, a West L.A.-based startup developing cancer therapies, announced on Friday it submitted a confidential filing to go public.
Ilya Rachman, chief executive of the nine-year-old company which has developed a combination therapy meant to prevent cancers from resisting treatments and evolving, would not specify how many shares will be offered or the price range.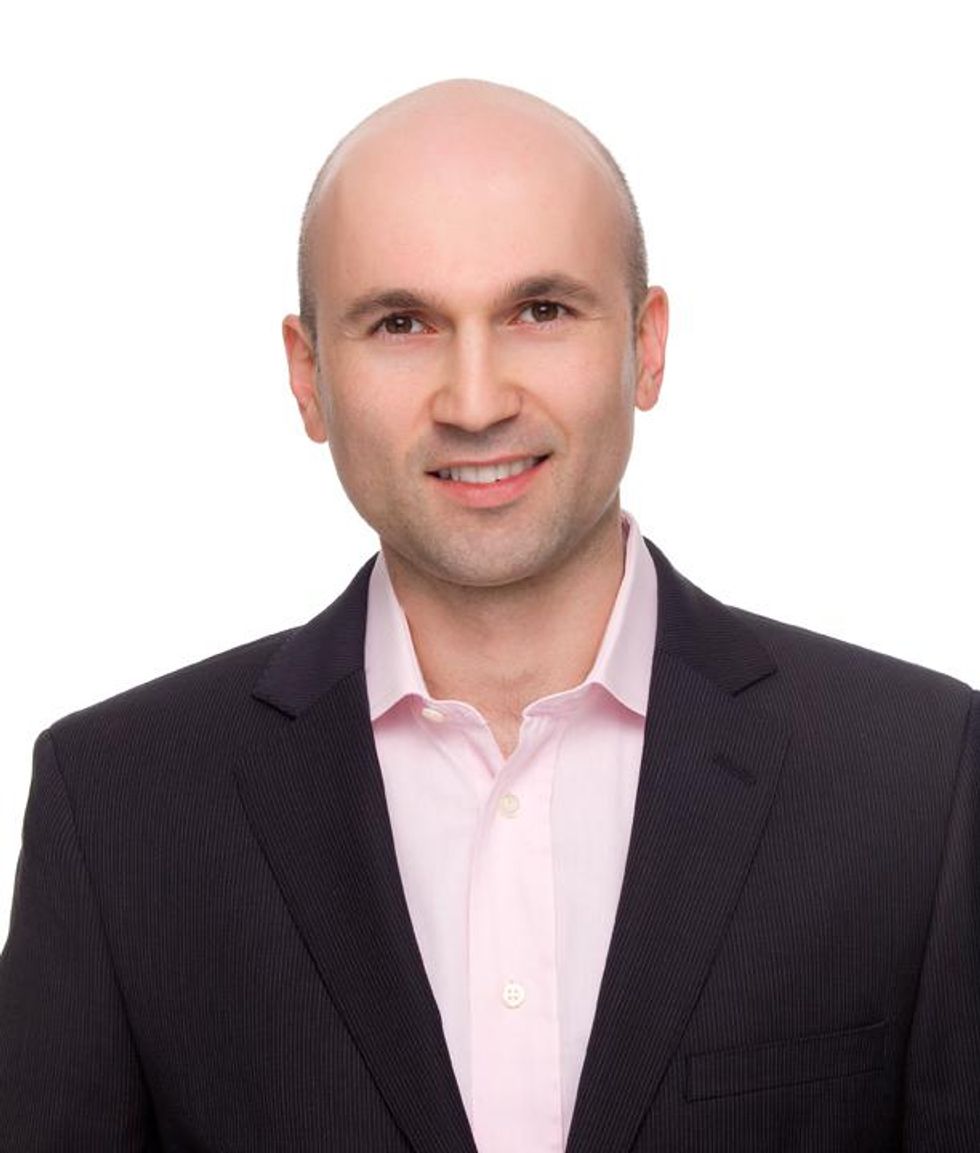 ImmixBio CEO Dr. Ilya Rachman/ Courtesy of ImmixBio
The company's therapy has shown promising results in treating glioblastoma, ovarian tumors and multiple myeloma in preclinical studies
Rachman said he wants to take the company public so he can further the development of the cancer drug and expand it to treat colon cancer. He also hopes to continue Immix's work on inflammatory bowel disease treatment that is in preclinical stages.

"This company truly benefits the ultimate consumer, which is the massive patient population, as well as investors who want to back worthwhile clinical innovation that bring meaningful improvement to standards of care in oncology," said Rachman.
The therapy is currently undergoing clinical trials to treat ovarian cancer, breast cancer, pancreatic cancer and solid tumors to determine what dose is appropriate for patients. The first U.S. patient was dosed in 2020.
Early clinical trials showed promising results for patients dealing with soft-tissue sarcoma, a rare type of cancer. Using Immix therapy, patients' cancers were controlled for roughly four months, which allows doctors to continue experimenting with different treatments before the cancer either grows or evolves.

It may just be symbolic, but the two-year-old gene therapy Capsida Biotherapeutics built its manufacturing site in the shadow of pharma giant Amgen's headquarters, a wink to its greater ambitions.
Capsida's new 15,000-square-foot manufacturing site in Thousand Oaks will be used to engineer small viral particles to treat rare diseases like ALS and Friedreich's Ataxia, both of which severely impact mobility.
It's a rare move for a company that young; most startups developing therapeutics often partner with a contract manufacturing facility that makes drugs for multiple companies. But Capsida, already a fully-integrated company that works on research and development and preclinical studies, will be able to create therapeutics at a higher rate than if they were to contract.
"We've decided that, given our platform and what we feel like we can do with capsid engineering, the speed to market and the ability to get to clinic is such that if we have our own internal capabilities, we can move faster. We can be more agile," Capsida Chief Manufacturing Officer Rayne Waller said.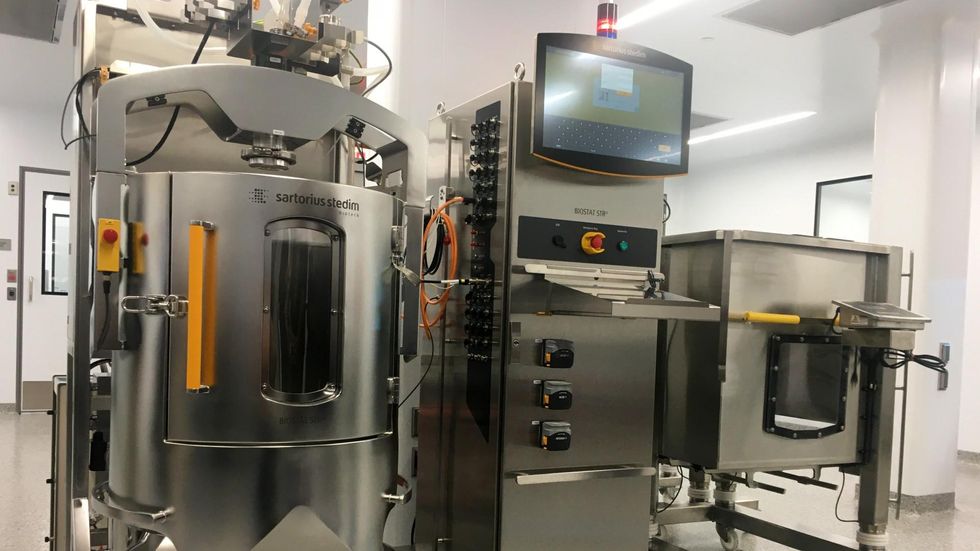 Photo by Keerthi Vedantam
Capsida's facility comes with two production suites where equipment can move flexibly (which will be useful as the company scales up, scales out or pivots), a sterile fill room to package drugs, and a large storage facility to preserve drugs in freezers. The facility will employ 40 to 50 people. Capsida is still building out a research space that will be anywhere from 20,000 to 25,000 square feet that will look into different use cases for capsid engineering — and the facility can support three to four clinical programs a year, allowing Capsida to test for a variety of use cases.

Capsida's facility is yet more proof of the impact local funding can have on keeping companies in L.A. The company announced in April it raised $140 million from Westlake Village BioPartners, a two-year-old venture capital firm founded by Amgen executives that raised one of the biggest funding rounds of 2020 in L.A and invested in several life science companies in Southern California. The firm recently built out an incubator space and office spaces for companies like Capsida to move into.
Venture capital firms like Westlake Village BioPartners are key to establishing biotech companies in L.A., according to Stephanie Hsieh, head of the Los Angeles' office for Biocom. In order to successfully pull off drug development, she said startups need need "the right investors with the sophistication and the knowledge of what it takes to really invest in biotech."
"It's super long lead times. It's a really complex product when you're talking about drugs and all that goes into it," Hsieh said.
The facility is another win for Thousand Oaks, which changed its zoning laws two years ago in a bid to accommodate more biotech companies. Capsida's facility is surrounded by medical technology facilities, including manufacturer ECA Medical Instruments, immunotherapy company Atara Biotherapeutics and pharma giant Amgen.
"We realized early on how important it is to make way for growth in the sector and to attract some of the best research companies in the world," said Thousand Oaks Mayor Claudia Bill-de la Peña.
From Your Site Articles
Related Articles Around the Web