biotech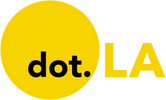 Get in the KNOW
on LA Startups & Tech
X
biotech
Photo courtesy of Kathryne Cooper
On this episode of the LA Venture podcast, Kathryne Cooper introduces Jumpstart Nova, a new $55 million fund investing in seed and Series A companies led by Black founders who are focused on health care innovation.

Cooper, an L.A.-native, previously managed an accelerator that made over 150 investments into medical technology companies. She's a graduate of Stanford and went to medical school at USC. Later, she would return to the school to get her MBA while working at health tech startups.
Jumpstart's other partner, Marcus Whutney, works out of Nashville and created the fund in the aftermath of the George Floyd protests and the discussions about racial inequities they prompted. Cooper said the events made Whutney think about health inequities "and specifically his position of power as the only Black VC in Nashville."

The pandemic was another wakeup call about the disparities in the health care system, especially for people of color, said Cooper.
"There are disparities in our health care system, in terms of health care outcomes affecting communities of color," Cooper said. "And data has emerged as the disparities in health care outcomes for those who had COVID-19, adversely affecting Black and brown patients—even independent of comorbidities."
Cooper said research has found that the health care industry, like many others, chronically under-invests in Black and brown leaders.
"Because health care is here to impact and improve patient lives, [...] sometimes it can get a pass for other things—like not being particularly diverse, or having a lack of executives who are women and people of color at certain levels in health care organizations," she said.
But Jumpstart doesn't limit its focus to companies working on health care disparities. It also invests in founders focused on a range of health issues.
"Just because you are a founder of color, or woman, or in this case, let's say Black founders, that doesn't mean that your solution needs to solve a health equity issue. It can also solve issues for all patients," Cooper said.
Jumpstart Nova looks at a wide range of opportunities within health care—everything from tech enabled services, biotech, health IT to diagnostic devices.
If she comes across a promising startup, Cooper said she will often reach out to their strategic limited partners, which are made up of some of the nation's leading health care companies, including Cardinal Health, the American Hospital Association, Atrium Health and Eli Lilly, among others.
"When we're looking at companies to invest in, we also want to see if there's some way that they may also fit into an ecosystem related to our strategic limited partners," she said.
Cooper hopes that Jumpstart Nova's focus on under-invested founders can also help spur other investors and VCs to look at the type of founders they're investing in.
"If they all kind of over-index in one area, [then they might] ask themselves why that is. Is it a network issue? Is it that you are tending to overlook these founders? You know, I don't know what the answer is. But I encourage people to kind of look at the data and see what it says to you," said Cooper.
Hear the full episode by clicking on the playhead above, and listen to LA Venture on Apple Podcasts, Stitcher, Spotify or wherever you get your podcasts.

dot.LA Engagement Fellow Joshua Letona contributed to this post.
From Your Site Articles
Related Articles Around the Web
Pasadena-based Arrowhead Pharmaceuticals has landed a $60 million investment from Silicon Valley health care venture firm Vivo Capital to launch a new joint venture tapping into one of the fastest-growing markets for drugs: China.
On Monday, the local pharma firm announced that it is partnering with Vivo to form Visirna Therapeutics, a new venture that aims to develop and sell four of Arrowhead's early-stage treatments in mainland China, Hong Kong, Macau and Taiwan. Arrowhead's therapies utilize RNA interference—a new way to manipulate genes in cells that has largely been used to treat cardiometabolic diseases like hypertension, hyperlipidemia and type 2 diabetes.
Vivo—which has also backed health care startups like cancer-focused Genetron and surgical instrument company Golden Stapler—said it will leverage its network in China to recruit for leadership roles, parse through the country's regulatory policies and develop commercialization strategies for the region.
"Greater China is an important region for global pharmaceutical products broadly, and specifically for medicines that treat cardiovascular and metabolic diseases," Christopher Anzalone, Arrowhead's president and CEO, said in a statement. He added that having a dedicated company in China that is entrenched in the country's regulatory environment will allow Arrowhead to develop and commercialize drugs in the region faster, without taking away from its core business strategies.
Venture capital activity at large in China totaled $113.8 billion in 2021, according to PitchBook data—the second-highest annual figure on record, eclipsed only by the $126.5 billion invested in 2018. Nearly 19% of venture deals in China last year involved investors from outside the country, while dollars invested in China's biotech and pharma sector soared nearly 44% from the year prior, according to Pitchbook.
American pharma companies like Merck and Eli Lilly have flocked to China as the country has looked to grow its health care sector to meet the rising demands of its aging population.
Photo by National Cancer Institute on Unsplash
This is the web version of dot.LA's daily newsletter. Sign up to get the latest news on Southern California's tech, startup and venture capital scene.
In 2010, Doug Olson became one of the first cancer patients in the world to undergo what was then a speculative and experimental treatment known as CAR-T cell therapy. The treatment worked by genetically engineering T cells—the white blood cells that play a critical role in the body's immune system—to better find and destroy cancer cells.
More than a decade later, Olson's cancer has yet to come back.
CAR-T cell therapy is now an increasingly popular option for cancer treatment, with several drug companies staking their claim in the oncology drug world. Last week, Yescarta became the first CAR-T cell therapy on the market that can be used as a second- or third-in-line treatment for cancer. The drug—which was developed by Santa Monica-based Kite Pharma and approved by the Food and Drug Administration—is the first that doesn't have to be used as a last resort for cancer patients who have exhausted virtually every other option.
Part of the reason CAR-T therapies are used last is because, to date, clinical trials have been tested on patients who are at an advanced stage of cancer treatment. Another problem, however, is procuring these therapies: It takes weeks to reengineer a patient's T cells, grow them and infuse them back into a patient's body. By that point, the cancer may evolve or weaken the immune system beyond the point where CAR-T can work.
That's part of the reason Yescarta's FDA approval is so significant. If it can be used early on in the treatment process while the immune system is still strong, it may have a better chance of working in the patient's body.
But scaling these therapies will continue to be a challenge for Kite Pharma and other drug companies if the demand for CAR-T therapy grows. Creating these cell treatments can be a logistical nightmare that involves shipping delicate and deteriorating T cells to different facilities, and sending them back before the T cells die and the patient's condition worsens.
Besides Kite, Los Angeles' biotech scene features several companies that have joined the CAR-T wave and are looking to address these issues. Culver City-based Appia Bio is working with Kite Pharma to make scalable, off-the-shelf CAR-T cell therapies using other people's T cells, rather than those of the patient in question. And ImmPACT Bio, which is based in West Hills, recently raised a nine-figure funding round to develop more resilient CAR-T cell treatments.
But while Yescarta and other CAR-T cell therapies remain promising, there's one factor no feat of biotech innovation can immediately fix: An infusion of Yescarta can cost as much as $373,000. Bringing that number down requires the one thing cancer seldom affords: time. — Keerthi Vedantam