medtech
medtech
A longtime executive at successful companies, Jay Cormier had been thinking about retiring in 2010.
At the time, Teridian Semiconductor, where he served as vice president and general manager, was acquired for $315 million. Cormier was working on a side project helping some entrepreneur friends with an augmented reality idea.
Around the same time, macular degeneration forced his grandmother into an assisted living facility.
That got him wondering whether AR could help the visually-impaired.
Twelve years later, Eyedaptic — the company that was born of Cormier's curiosity — is booming.
The company creates augmented reality (AR) software to help the visually-impaired.
A recent deal with Vispero, a more-established firm that makes visual aids, has greatly increased the exposure of its augmented reality glasses, giving the Orange County-based company access to a national dealer network, and jumpstarting its ability to sell its new technologically advanced AR glasses.
Sales have skyrocketed, Cormier–who serves as Eyedaptic's CEO–said, though he declined to release any specific numbers. He expects revenue to grow this year, as he works on securing more deals for sales channels, especially internationally.
OC's Tech Epicenter for Ophthalmology
Eyedaptic's success is a win for the tech community in Orange County, which has long been an epicenter for ophthalmology and eye care in general.
"The resources available [here] for that are some of the best, perhaps, in the world," Cormier said.
Eyedaptic officially launched in 2016. Its original headquarters were in Laguna Beach.
Early on, it participated in an accelerator that's part of Octane OC, a multi-faceted organization based in Aliso Viejo. Octane also hosts an annual Ophthalmology Tech Summit at the Balboa Bay Resort.
Eyedaptic was a presenter at one of the early summits, which increased the company's exposure to investors, Cormier said. He added that he finds easy access to strong tech talent on the software side in Orange County, "that is more stable than being in the Bay Area."
The company recently moved its headquarters to Laguna Hills, in close proximity to the sprawling retirement community of Laguna Woods. Cormier said that makes it much more convenient for potential customers to come to Eyedaptic's office to try out their newest products.
The company has raised around $11 million from angel investors and a recent crowdfunding round, according to Pitchbook.
A Growing Need for Vision-Enhancing Products
The market for vision-enhancing products is large, and growing. There are approximately 7.2 million visually-impaired adults in the U.S., according to the National Federation of the Blind. By 2050, the number of Americans experiencing vision loss is expected to increase — by 114% due to macular degeneration and by 169% due to glaucoma.
During the pandemic, many who were experiencing declining vision believed that what they were dealing with wasn't critical and could be delayed, Cormier said, making the problem worse.
Low vision is a common type of vision loss, occurring in about one in six people over 45. It's loss of sight that cannot be fixed by a variety of means, including contact lenses, prescription glasses or surgery, according to the Cleveland Clinic. It's not total blindness, but does include blind spots, poor night vision and blurry sight.
Legally blind means someone can not see any better than 20/200 with correction, and/or a restricted field of vision that's less than 20 degrees wide.
Eyedaptic claims it can help those with vision up to 20/800, using
AR to enhance a person's natural vision.
The company currently has four patents and another 14 are pending.
How It Works
AR is technology that overlays a digital image onto the real world. That's in contrast to virtual reality (VR), which totally immerses a user in a computer-generated scene — blocking everything else out.
Eyedaptic uses a hybrid of the two. It employs what's known as video see-through — so that users can see an enhanced image of the natural world coming through the lens of their glasses.
Unlike typical AR, there are no overlaid images. Those with low vision can't resolve overlays, Cormier said.
"It confuses them," he said.
So instead of overlaying, the company's glasses re-display images from a user's surroundings, after manipulating the images and enhancing the pixels.
The glasses are also open on the sides, to enable the wearers to continue using their peripheral vision.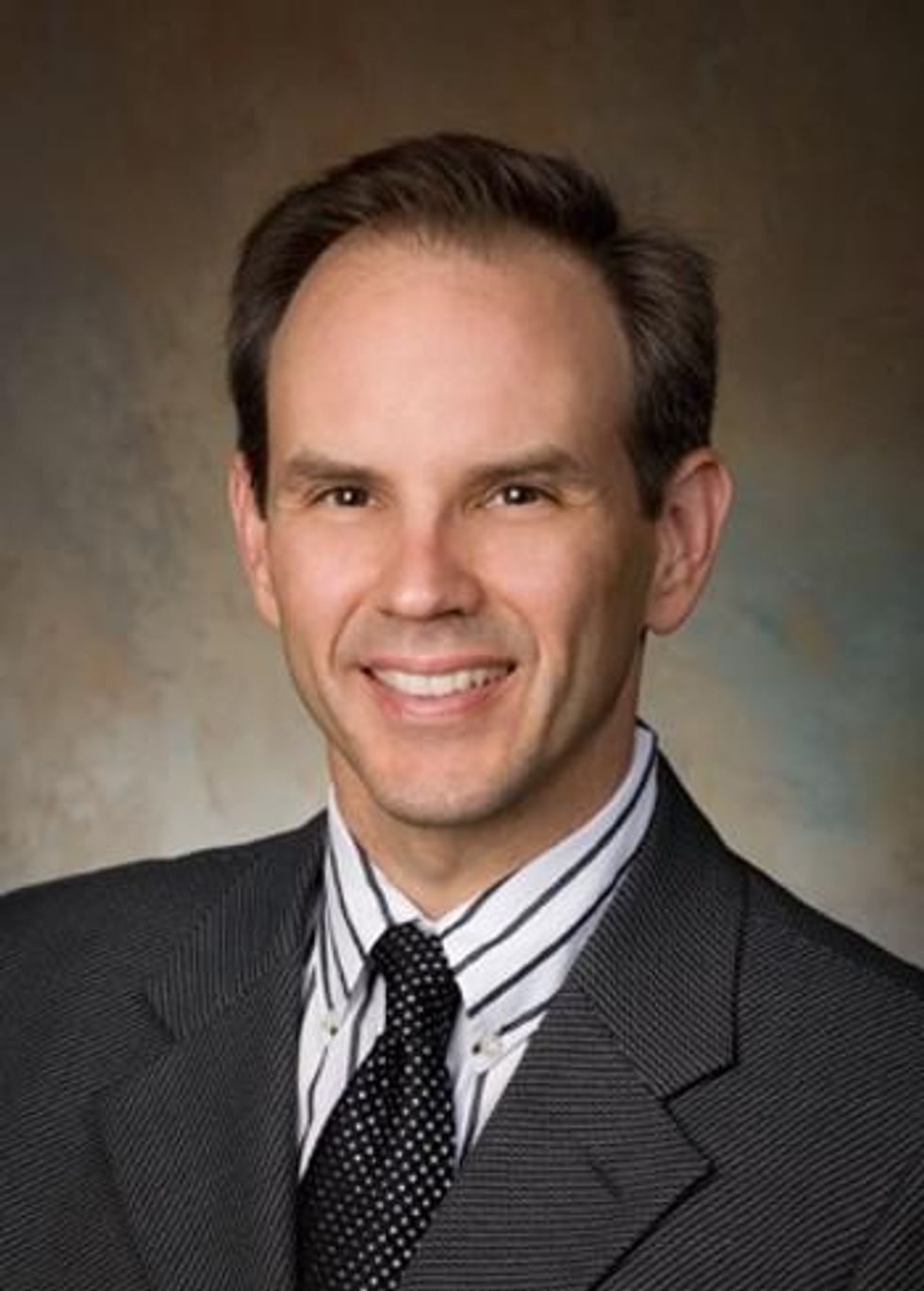 Eyedaptic CEO Jay Cormier.
Image courtesy of Eyedaptic
Eyedaptic recently launched what it says are two major upgrades: its premiere Eye3 and its Eye4 glasses.
The Eye3 is completely wireless and hands-free, with a 55-degree field of view. In addition to its internal battery, it has an external battery. This magnetic, clip-on battery enables users to swap it out as needed.
Special features of these glasses include multiple viewing modes, so users can toggle among auto zoom, plain zoom and image stabilization. There's also more available modes for contrast enhancement. Magnification is provided up to 10 times. The glasses can be used for more than 4 hours continuously, without cords or recharging.
The Eye4 is lightweight, weighing three ounces. Its features include an auto zoom mode, image stabilization and contrast enhancement.
Both models come with phones. With the Eye3, the phone is a separate accessory and used to control the glasses.
Providing high resolution is very important for Eyedaptic's customers, Cormier said. The upgraded software provides 1080p, also referred to as "full high definition."

The Eye3 sells for approximately $5,995 and the Eye4 sells for about $1,999.
The company's main competition comes from Toronto-based Esight and Pleasanton-based Iris Vision.
For Eyedaptic, "ease of use, and being able to accomplish a range of activities are very important," Cormier said.
"We have algorithms that survey the scene the customer is looking at, and will take autonomous action for the user," he said. "They don't have to be pressing any buttons or do anything. That really does set us apart. On the software side."
Cormier contrasted Eyedaptic's glasses with Google glasses, the consumer version of which only was on the market for two years, starting in 2013. Cormier described those glasses as having low-resolution, a narrow field-of-view and not evenly distributed, as the optical display was mounted above only one eye.
Our glasses "are like two high-def TV's right in front of your eyes," he said.
Eyedaptic partners with Samsung to provide its Galaxy phone, and while it focuses exclusively on software, it does work with manufacturing partners to customize the hardware.
"I think it's better for our business model and investors, and for our customers, because we can be more nimble and take advantage of the best hardware as it comes to market," Cormier said.
He declined to disclose any of his "several" hardware partners around the world, and how Eyedaptic works with them to customize the hardware.
Keeping People Independent
For Cormier, it's not just about helping people see better. It's about keeping them independent for as long as possible. He noted recent studies that show a strong link between visual impairment and cognitive decline.
Mitul Mehta, a vitreoretinal surgeon at the Gavin Herbert Eye Institute at UCI and one of the optometrists Cormier initially sought out to help him fully understand the condition, is now a co-founder of the venture. He serves as chief medical officer.
The other co-founders are Dave Watola, the company's CTO, and Brian Kim, an opthalmologist who functions as a medical advisor.
His grandmother, for one, would have benefitted from Eyedaptic's glasses, Cormier said.
"I wish she was here to use these," he said. "I think they would have greatly helped her stay independent and enhanced her quality of life."
His father is now experiencing macular degeneration, "so the glasses can help him and others across the world," he added.
From Your Site Articles
Related Articles Around the Web
After getting to know one another, Topography Health's co-founders realized that they had all witnessed family members try—sometimes unsuccessfully—to access clinical trials for emerging drugs addressing treatment-resistant medical issues.
That proved the genesis of Topography Health, a Los Angeles- and New York-based clinical trials startup that came out of stealth Wednesday with $21.5 million in Series A funding led by Bain Capital Ventures. Silicon Valley venture firm Andreesen Horowitz, which led Topography's $6 million seed round in 2020, also participated. (Disclosure: dot.LA co-founder and chairman Spencer Rascoff is among Topography's investors.)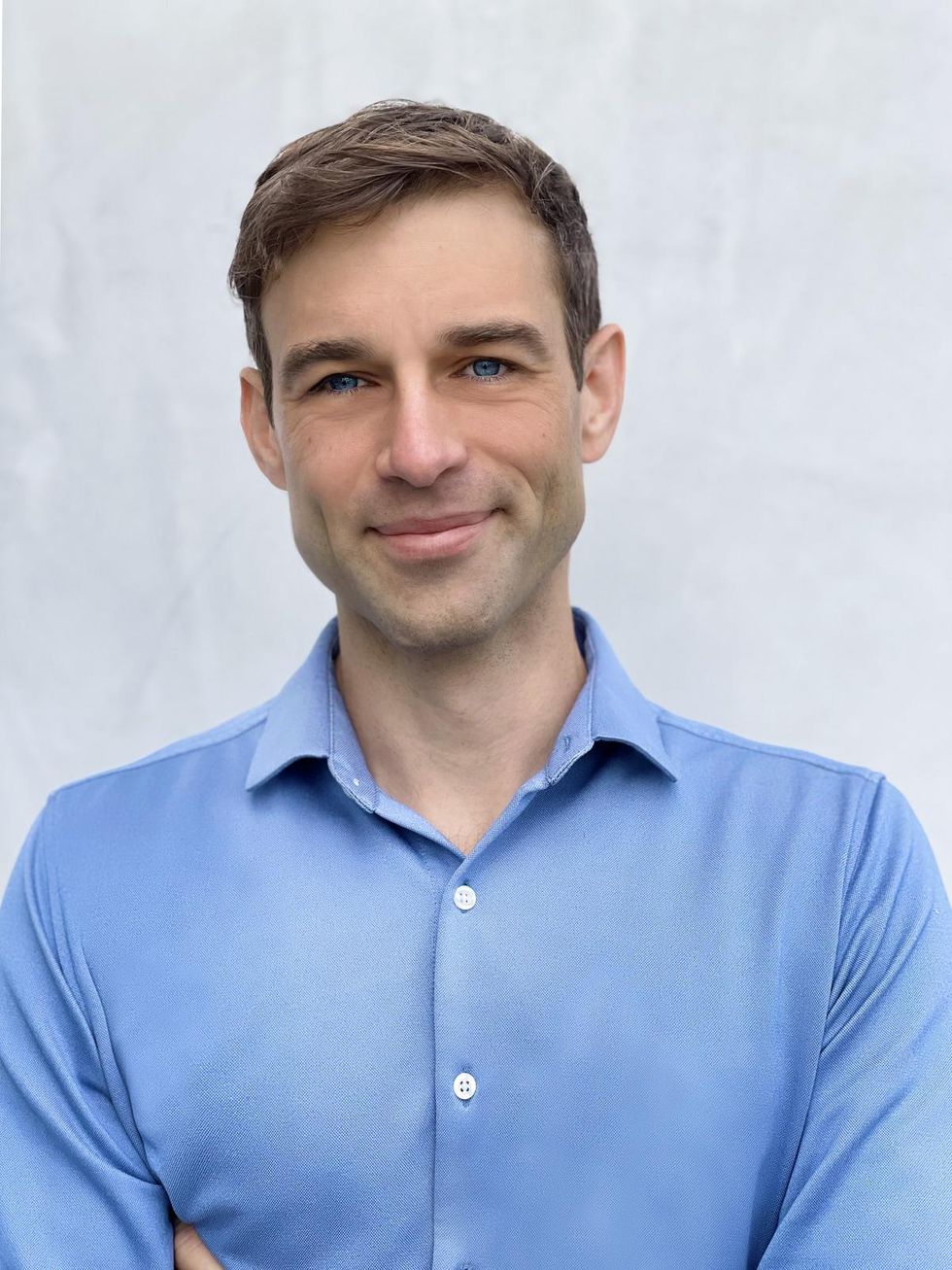 Topography Health co-founder Andrew Kirchner.
Courtesy of Topography Health
Topography works with physicians by offering them various clinical trials to enlist their patients in. If a gastroenterologist has a patient with a chronic, treatment-resistant gut problem, that doctor can recommend enlisting them in a drug trial potentially addressing the condition, while continuing to monitor the patient. Topography takes care of all the administrative work involved with the clinical trials, like coordinating with pharmaceutical companies and assisting with patient recruiting.
The startup's "North Star," co-founder Andrew Kirchner told dot.LA, is to eliminate the "negative connotation of regulatory burden and complexity" often associated with clinical research.
Clinical trials are one of the first steps toward getting a new drug or treatment into the hands of patients, but they usually cater to the white and wealthy due to the nature of participating in them. They force participants to drive long distances, spend time in research facilities and follow protocols requiring flexibility in their everyday lives—all of which can exclude people who are poor, disabled or live in rural areas from accessing potentially life-saving treatments.

Topography joins a growing number of companies tackling diversity gaps and inefficiencies in the clinical trial space, which can down drug innovation and development. Some have embraced virtual trials; MedVector, a virtual clinical trial platform based in L.A., raised $630,000 in crowdfunding last March, while El Segundo-based Lightship raised $40 million in September to help patients participate in clinical trials from home.

From Your Site Articles
Related Articles Around the Web
GigXR, a Venice-based startup using virtual reality to train people in medical procedures, has partnered with and received an investment from Oregon-based health care provider Northwest Permanente to develop a range of mixed-reality health care training applications.
Northwest Permanente—the largest medical group in Oregon with more than 1,300 physicians—will work with GigXR to create medical training simulations, beginning with life support and cardiac emergency measures like CPR. It is also providing GigXR with funding, though financial terms were not disclosed.
Training for cardiac emergencies often involves mannequins that are expensive and lack the realistic reactions of cardiac patients. GigXR's gameplay-inspired technology aims to improve that training; it superimposes a 360-degree, holographic depiction of a patient into a trainee's environment and allows them to walk through various life-saving techniques.

GigXR has also developed training simulations for the Air Force Academy, the University of Pennsylvania and a slew of other universities and hospitals. Its offerings have primarily centered around health care, physics and chemistry—areas where simulations can help avoid the dangers of real-world trials, according to GigXR CEO David King Lassman.
The startup has raised more than $6 million to date, Lassman told dot.LA, and is currently fundraising for its Series A round. In addition to its partnership with Northwest Permanente, he said GigXR is also teaming with the University of Michigan-operated Michigan Medicine and Cambridge University Hospitals in the U.K.
From Your Site Articles
Related Articles Around the Web