medtech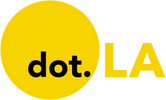 Get in the KNOW
on LA Startups & Tech
X
medtech
The United States Supreme Court called a Mississippi law banning abortion after 15 weeks constitutional on Friday, overturning the country's founding abortion rights decision Roe v. Wade. The Supreme Court also upheld that there cannot be any restriction on how far into a pregnancy abortion can be banned.
When Politico first broke the news months before SCOTUS's final ruling, a slew of bills entered Congress to protect data privacy and prevent the sale of data, which can be triangulated to see if a person has had an abortion or if they are seeking an abortion and have historically been used by antiabortion individuals who would collect this information during their free time.
Democratic lawmakers led by Congresswoman Anna Eshoo called on Google to stop collecting location data. The chair of the Federal Trade Commission has long voiced plans for the agency to prevent data collection. A week after the news, California Assembly passed A.B. 2091, a law that would prevent insurance companies and medical providers from sharing information in abortion-related cases (the state Senate is scheduled to deliberate on it in five days).
These scattered bills attempt to do what health privacy laws do not. The Health Insurance Portability and Accountability Act, or HIPAA, was established in 1996 when the Internet was still young and most people carried flip phones. The act declared health institutions were not allowed to share or disclose patients' health information. Google, Apple and a slew of fertility and health apps are not covered under HIPAA, and fertility app data can be subpoenaed by law enforcement.
California's Confidentiality of Medical Information Act (or CMIA), goes further than HIPAA by encompassing apps that store medical information under the broader umbrella of health institutions that include insurance companies and medical providers. And several how-tos on protecting data privacy during Roe v. Wade have been published in the hours of the announcement.
But reproductive rights organizations say data privacy alone cannot fix the problem. According to reproductive health policy think tank Guttmacher Institute, the closest state with abortion access to 1.3 million out-of-state women of reproductive age is California. One report from the UCLA Center on Reproductive Health, Law and Policy estimates as many as 9,400 people will travel to Los Angeles County every year to get abortions, and that number will grow as more states criminalize abortions.
From Your Site Articles
Related Articles Around the Web
This is the web version of dot.LA's daily newsletter. Sign up to get the latest news on Southern California's tech, startup and venture capital scene.
It's no secret that venture capital funding to mental health startups soared during the pandemic, as in-person appointments shuttered and a wave of tech-enabled therapy platforms sprouted. So if you're a teletherapy startup that's launching in 2022, how would you differentiate yourself from the BetterHelps and TalkSpaces of the world?

Mindfuli, an Orange County-based therapy platform that launched in California today, is going after what researchers call "therapeutic alliance," where both the therapist and the patient work collaboratively to achieve the treatment's goals. It requires both an understanding of what those goals are and how to achieve them, as well as a trusting, respective human bond between the two sides. It's a significant predictor of good treatment outcomes, yet often not an easy thing to achieve—especially if you're a patient desperately looking for an in-network therapist who doesn't have a months-long waitlist. And it's important because people who don't get along with their therapist often don't even try to find a new one—they just stop seeking treatment altogether, instead.
To that end, Mindfuli has both patients and therapists take a TIPI personality test and matches them based on that information, as well as the care provider's expertise and the careseeker's background and needs.
"You're not going to say 'Holy crap, this is advanced technology,'" Christof Meyer, Mindfuli's chief revenue officer and head of strategy, told me. "It's 10 questions."
Over time, Mindfuli—which is currently running on a FEMA grant and hasn't yet raised venture funding—wants to compile a reservoir of behavioral data and deploy artificial intelligence and machine learning to analyze what kinds of questions and interactions make for a good therapeutic alliance. That, in turn, would better allow it to match patients and providers in the future.
I asked Meyer if it's weird, or even ethically questionable, to use AI to try to determine how well two human beings will interact. His answer was no, because Mindfuli only wants to use it to match care professionals with patients and hopefully increase patient retention. But I'm not so sure about some of these applications. Companies like Santa Monica's Headspace Health are leveraging data points from intake forms, therapy sessions and chat sessions to suggest acute treatments like sleep exercise or meditation. Apple, meanwhile, is working with UCLA to triangulate data like visual and audible cues to determine how a person feels. Where else does this data go?
Then there's Boston-based Wysa, which just received FDA Breakthrough Device Designation last month for its AI-based "digital companion." Wysa's technology uses behavioral data points to refine how well its conversational therapy chatbots perform when "talking" to patients. Meyer insists that is not Mindfuli's goal.
"A lot of money is going into [AI therapy technology] and that's f—ing annoying to me," Meyer noted, "because that's dehumanizing the problem at the moment [patients are] screaming for help." —Keerthi Vedantam

Courtesy of Vamstar
In early March 2020, as the world stood on the precipice of the COVID-19 pandemic, the World Health Organization warned countries around the globe of a pending medical equipment shortage. Sure enough, in a matter of weeks—as coronavirus case numbers and deaths skyrocketed and much of the world sheltered in place—face masks, gloves and other personal protective equipment (PPE) became scarce, as suppliers jacked up prices and individuals hoarded what had become a precious resource.
Hospitals were not exempt from this, with many slow to source and provide PPE and other medical devices to clinicians dealing with influx of patients—many of whom were severely ill and dying.
"People died because hospitals did not have the right product to treat them," according to Praful Mehta, the co-founder and CEO of supply chain startup Vamstar. "This is a supply chain challenge."
Vamstar—a Los Angeles- and London-based venture which runs an AI-enabled sourcing and procurement platform for medical supplies and pharmaceuticals—announced a new $9.5 million funding round Wednesday that should help it address such inefficiencies in the health care supply chain. The Series A round was led by Alpha Intelligence Capital and the Dutch Founders Fund, who were joined by existing investors BTOV Partners and Antler.
Vamstar launched in 2019 and has since onboarded 86,000 hospitals and clinics in more than 80 countries to its platform—an all-in-one B2B marketplace that connects them with the medical suppliers and pharmaceutical companies who can provide the goods they need. The platform deploys machine learning to more efficiently connect buyers with suppliers based on what they need, how much they need and how soon they need it.
It also helps suppliers predict, based on buyer queries, how much they will need to stock up on certain items, which could help mitigate shortages in the future. Buyers, in turn, are alerted to stock up on goods before prices are predicted to increase. According to Mehta, buyers on Vamstar's platform are able to procure the medical equipment they need in one-quarter the usual time, on average.
"There is the need for a solution that is networked, that is connected, that makes health care a complete ecosystem," Mehta said. "There's a lot of talk about the health care ecosystem, [that] it's one unit—but actually it's not, it's highly fragmented."
The pandemic brought to light the medical supply chain's worst-case scenario: If a medical buyer needs to source a device, drug or supply whose local distributor has been depleted, it must then contact several other suppliers who are selling it at varying prices, prolonging the buying process.
"[Buyers] had to scan the market locally, regionally, nationally and internationally because, with what happened with COVID, your local sources of supplies were completely exhausted, which is often the case in healthcare," Mehta said.
The new funding will go toward further developing Vamstar's platform to make the transaction process quicker and more intuitive for both buyers and sellers, according to the company.
Vamstar is one of several startups tackling the fragmented health care supply chain. Others include Switzerland-based Hystrix Medical, which also operates a B2B marketplace for medical products, and Illinois-based Hybrent, which works closely with hospitals to source medical equipment.
"These problems that we are addressing in our industry have been problems for a very long time," Mehta noted. "It's just that COVID exposed those problems to the public; it just highlighted the inefficiencies of the supply chain. And what we saw as a result of that was a massive loss of life."
From Your Site Articles
Related Articles Around the Web