healthvana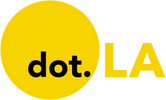 Get in the KNOW  
  on LA Startups & Tech  
X
healthvana
Courtesy of Healthvana
The coronavirus outbreak cast fear across the nation, but the pandemic was extremely stress inducing for those who were medically at-risk. Coupled with the 200,000 health care workers who left the profession last year, there is a bigger need for products and devices that people with medical ailments can rely on wherever they are.
Here's a look at three local health tech companies creating those solutions and products that aim to help people manage and better their health.
Healthvana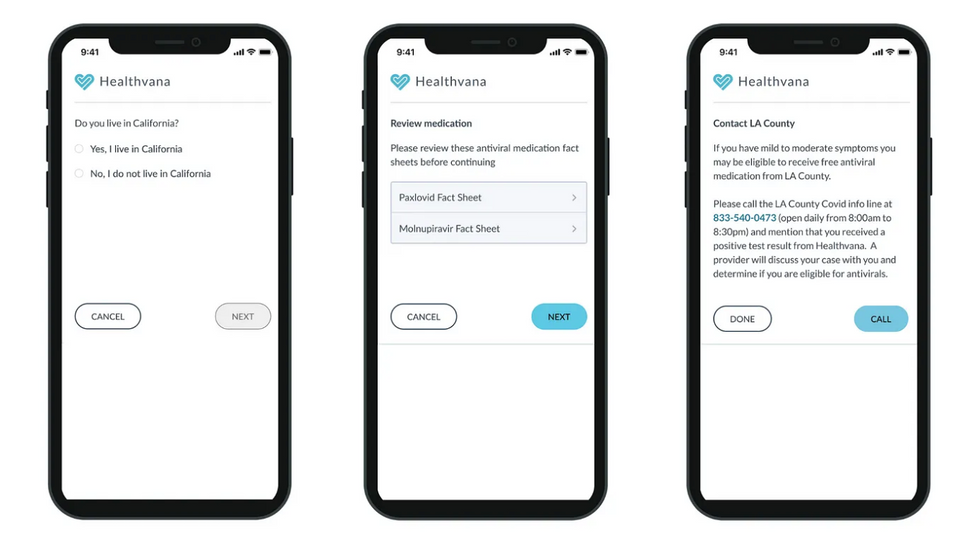 Healthvana
If you're familiar with Healthvana, it's probably because the company was known for distributing digital health records during the pandemic. But prior to COVID-19, the Los Angeles-based health tech and software company focused its efforts on HIV prevention.
In 2020, there were 50,243 people living with HIV in Los Angeles County and another 1,382 people were newly diagnosed.
Since 2015, the company's goal has always been to end HIV and while the pandemic shifted their focus, founder and CEO Ramin Bastani said Healthvana is back to concentrating on its core mission. In December, the company announced its partnership with the AIDS Healthcare Foundation and the launch of a new study to see if a digital watch (in this use case, it is an Apple watch) can help end the HIV epidemic.
"A lot of health care just feels super slow and archaic," Bastani told dot.LA, "and when you're talking about a population that wants instant information to their phones, the next evolution is a wearable."
So how does it work?
Every city will select 100 patients to receive a digital watch at no cost to help them stay consistent with PrEP (pre-exposure prophylaxis)—a once a day pill for men who sexually engage with other men. While PrEP is considered to be 99% effective in preventing HIV, Bastani said "patients who start PrEP, don't always stay on it."
Bastani said, prior to this study, Healthvana would send patients who started PrEP a couple reminders throughout the month to check in and see how they are doing.
"We are that software layer that helps communicate from the clinic to the patient," Bastani said.
But for the study, Healthvana will send daily reminders to each patient through the digital watch to see if this new method will help those who are at risk of HIV to stay consistent in taking PrEP.
The study officially started in January and the five cities participating include Los Angeles, California; Atlanta, Georgia; Houston, Texas and Broward County, Florida.
Bastani admitted that Healthvana has no part in selecting the patients that will participate in the study. The candidates will be selected by health care providers through the AIDS Healthcare Foundation.
Gather Labs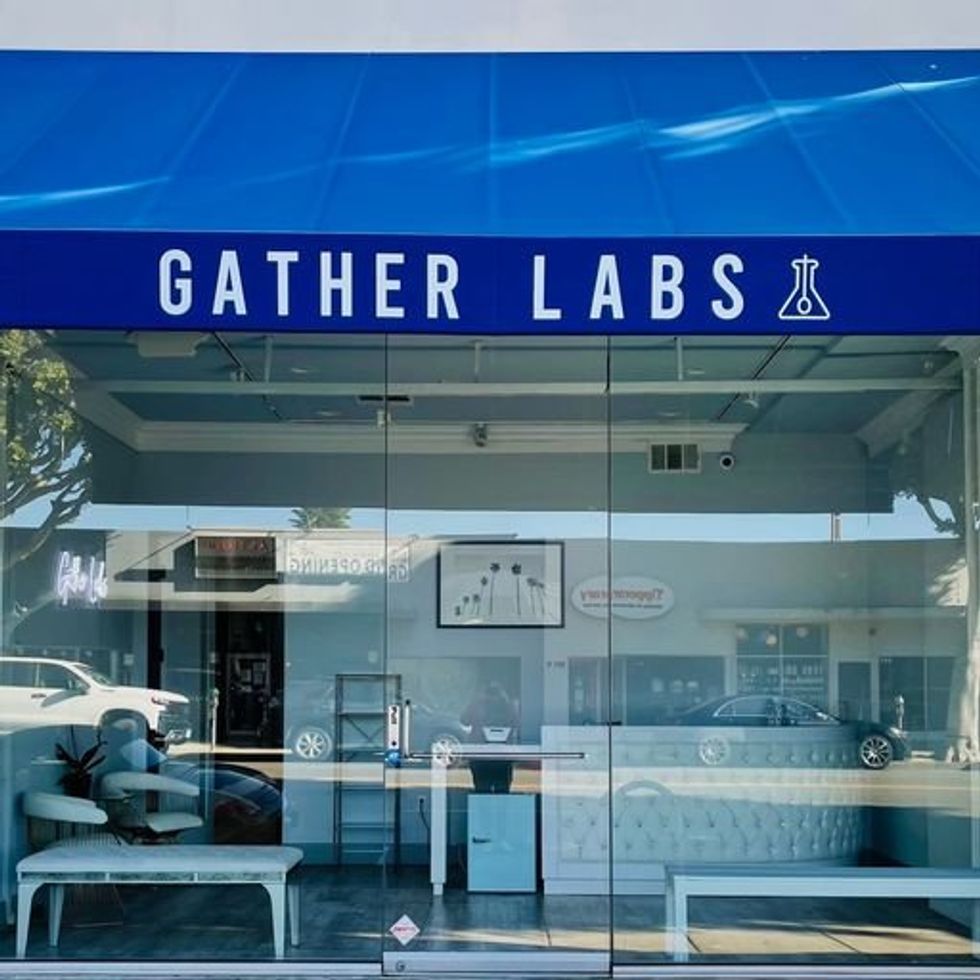 Gather Labs Beverly Hills location Courtesy of Gather Labs
During the height of the pandemic, fashion and bra designer Rachael McCrary was stuck at home with nothing to do so she helped her friend obtain FDA approval on his nucleic acid collection swab.
As soon as McCrary submitted the work, the research organization that handled their clinical trials encouraged McCrary to stop making bras and focus her efforts on diagnostics. But when she did, McCrary quickly learned that the labs they were using were, as she put it, "just a terrible, archaic, dinosaur way of working."
Her frustration with the lab is what sparked the idea to create Gather Labs, a Beverly Hills-based biotechnology company and CLIA (Clinical Laboratory Improvement Amendments) lab that offers rapid diagnostic testing for patients and health providers.
"I fell in love with testing and it's really cool to get information about your body," McCrary said. "What's not cool is going to Quest or LabCorp, waiting forever and you don't know when you're getting your test back."
Some of Gather's competitors like Labcorp state that it can take several days to complete the test, while Mayo Clinic's website says COVID testing will be sent out within 1 to 3 days, but it can take longer in locations with test processing delays.
She added, "I just like people being in charge of their data and people really like diagnostics when you can get it really fast."
Since its launch in 2022, Gather has over 100 test offerings that range from infectious diseases to toxicology. Some of their most popular tests include a 15 minute rapid antigen test ($55), 29 minute PCR test ($120), 30 minute pregnancy test ($40) and a 30 minute Influenza A+B test ($65).
On average, Gather receives over 1,500 tests each day. But what sets Gather apart is the company's fast turnaround times varying from 15 minutes to 48 hours.
"We're just willing to run everything immediately. I could see why they weren't willing to do that," McCrary said. "It is a little more expensive, but our priorities are patient care."
CARI Health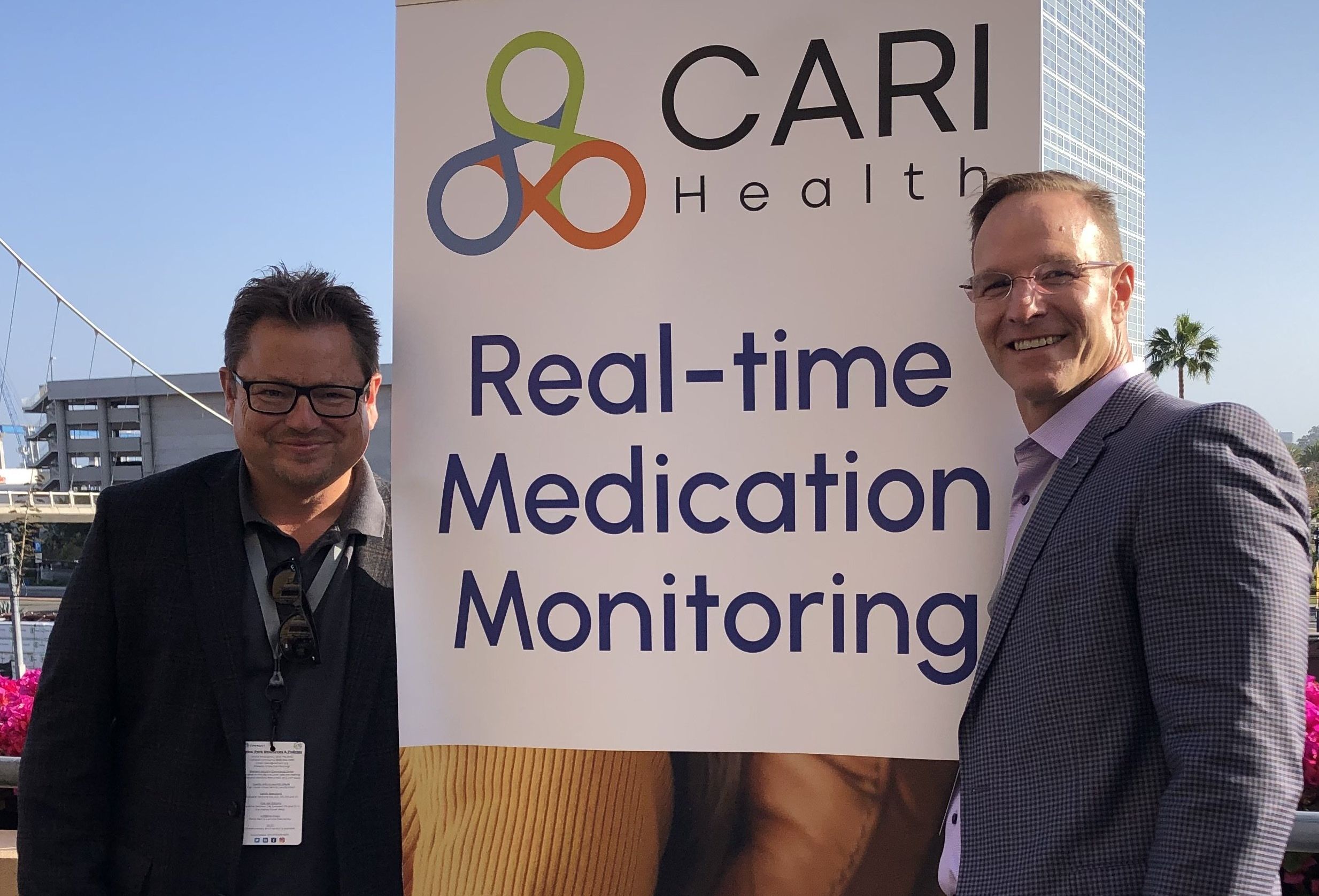 Left to right: CARI Health's chief scientific officer Torsten Fiebig and CEO Patrik Schmidle. Courtesty of CARI Health.
After Patrik Schmidle witnessed a close family member struggle with opioid use, the idea for CARI Health, a digital health startup was born.
Data from Launch Centers reports that the rate of opioid use in Los Angeles sits at 4.7%, which is higher than the national rate of 4.3%. These numbers prove that there is a need for new solutions, especially in Los Angeles to ensure that the percentage of opioid use goes down.
The San Diego-based company looking to help bring that number down just raised its seed round in January to continue developing its Remote Medication Monitors (RMM) that will allow clinicians to prescribe medications and receive real-time reporting on medication levels.
CARI is still in its early stages, but the RMM is intended to be worn by patients remotely. So as each patient takes their medication, CARI's device will monitor how much each patient consumed and send alerts to their physician as well as help clinicians make dosage adjustments and can prevent patients from overdosing.
"The strategy is to gain entry in the marketplace by launching medications that are used to treat opioid addiction," Schmidle said. "But our technology is flexible enough to move into other disease use cases. So we're in the process of prioritizing where we go next."
This is the web version of dot.LA's daily newsletter. Sign up to get the latest news on Southern California's tech, startup and venture capital scene.
I'm vaccinated, boosted, and I continue to wear a mask indoors at public places, but last month I got sick…. Yes, it was COVID-19.
It started out like a terrible cold with excessive coughing that prevented me from working efficiently. My gut feeling told me to take an at home COVID-19 test; 15 minutes later, I found out I was positive.
In Los Angeles County, only 76.8% of residents are fully vaccinated, while people who are eligible for a booster—only 58.7%—received one. When I received my shots, I felt protected against the virus and didn't think I would ever have to deal with it. Boy, was I wrong!
According to the CDC, there are two new Omicron subvariants, BA.5 and BA.4, that have accounted for more than 50% of the country's COVID cases as of Saturday. Over the July 4th weekend, there were 4,879 new cases reported in L.A. County alone, bringing the total to 3,148,370. While I can't say for sure which variant infected me, the likelihood of it being one of the two is very high.
It's no secret that the pandemic sparked a telehealth boom. Doctors are able to use telehealth services to screen their patients, prevent the spread of the virus and minimize close contact. Local telehealth startups including Greater Good Health, Kiira and SteadyMD have seen tremendous growth and funding pour in over the last year.
"There's a large amount of investment going into digital health companies, which will further drive innovation and help the ecosystem," Dr. Josh Emdur, chief medical officer at SteadyMD said in an emailed statement. "COVID opened up the door and people's minds to home testing for a virus, for being tested outside a brick and mortar. As more people gain more experience with remote care, with the experience comes more comfort as well as changes in what is considered to be a community standard to care --- when it comes to care that previously was thought to need an in person visit."
Today, the health care patient platform Healthvana announced it's offering a free telehealth visit for those who test positive for the virus and providing those eligible with free COVID antiviral medication, courtesy of L.A. County, even for patients who don't have health insurance. They're also offering free delivery for those living in Los Angeles County. This service is a response to the spike in cases in the last month. Anyone that tests positive for COVID can call the Los Angeles County Department of Public Health Telehealth Call Center at 833–540–0473.
While I didn't have this option a month ago, I'm glad that companies like Healthvana are taking action to ensure people are receiving the care that they need. But despite the good news, telehealth startups are facing scrutiny from the Department of Justice. Mental health startups including Walnut-based Cerebral are at the forefront of these investigations. Experts anticipate that we'll see increased scrutiny of telehealth services now that lockdowns have been lifted, which could pose a threat to the industry's existence.
Still, Dr. Emdur believes that telehealth will endure, in part, because it has helped manage patients' needs.
"Now that we have treatment options with COVID, by providing patients with an easy access front door to health care, we can potentially get them started on life-saving treatments without having to leave their house," Dr. Emdur said.
Telehealth couldn't have come at a better time for health care workers, who are at greater risk of contracting viruses. And for patients like me who are still recovering from COVID-19, telehealth services will continue to be crucial. - Decerry Donato

Vaccinated Los Angeles County residents now have access to a digital vaccine card on their Android phones through a new alliance with Google.
The tool, launched Wednesday, is the latest in a chain of private and public efforts to help vaccinated people log when and where they got the shot. And it may soon be available in other cities.
The feature only works for residents vaccinated at Healthvana-supported clinics and pop-up sites. iPhone users in L.A. have had access to this feature since December, when the county partnered with Healthvana on releasing the tech.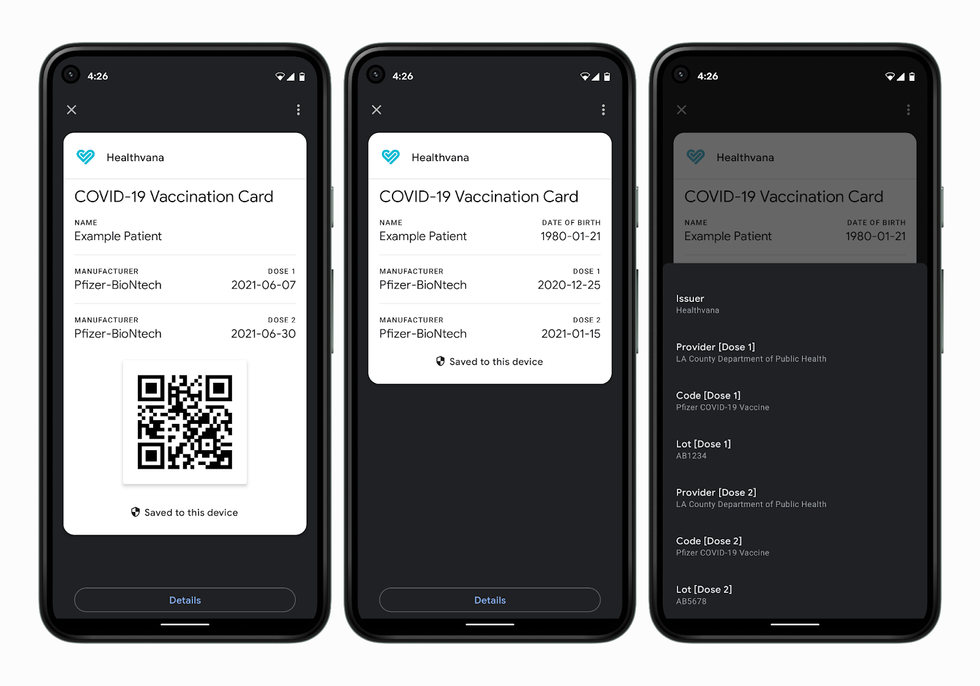 But it's not the only way to access proof of vaccination in your phone. California put out its own platform two weeks ago. After filling out an online form with personal information, the system locates each patient's vaccine history and delivers it to the user via QR code.

As of Wednesday afternoon, over a million people have used the state's tool to save their COVID-19 vaccine records, according to California Department of Public Health spokesperson Sami Gallegos.
You'll know if you were vaccinated at a Healthvana location after receiving an email from Healthvana soon after the appointment.
But there's a chance that email might take a while, Healthvana's CEO and founder Ramin Bastani said. If that's the case, he suggests contacting the company directly.
The Android wallet feature will go live in new cities soon, Bastani said, but only where Healthvana was already working with municipalities and healthcare providers.
"It's not like anyone with an Android phone could just upload this onto their phone," Bastani said. "So if it's a state, for example in the Midwest, we need to already be delivering their vaccination records."
This article has been updated with Ramin Bastani's correct title, CEO and founder of Healthvana.

From Your Site Articles
Related Articles Around the Web