biosciencela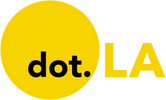 Get in the KNOW
on LA Startups & Tech
X
biosciencela
After years of playing second fiddle to biotech hubs like San Diego and Boston, Los Angeles is doubling down on its investment in bioscience.

Next month, the 20,000 square foot BioscienceLA office opens in Culver City (on the site of an old county courthouse), to act as a "headquarters" for the many bioscience startups, entrepreneurs, and researchers scattered across L.A. County. The county invested more than $10 million into the project.
In the neighboring area of Baldwin Hills, L.A. City Councilmember Mark Ridley-Thomas spearheaded a project to dust off a handful of decades-old abandoned parcels for a project known as Marlton Square. Though the project has yet to break ground, it's expected to include lab space and a collaboration space for venture capital firms, bioscience startups and entrepreneurs.
"We have all of the pieces here," said Dave Whelan, the CEO of BioscienceLA. "We need a sort of connective tissue that brings those resources, brings that energy, brings those developments together."
Los Angeles never enjoyed the reputation as a biotech hub the way San Diego and Boston have, partly because of its geography. There are clusters of biotech development teeming in different parts of the city and county, but they're all separated by freeways.
Big pharma giant Amgen, for instance, is surrounded by a slew of startups in Thousand Oaks. Companies spun out of USC, UCLA and CalTech stay in the nearby neighborhoods, as many researchers still work at those institutions and sometimes use their facilities.
The Westside is scattered with biotech companies thanks to the Lundquist Institute and Kite Pharma. Further inland, where the land is vast, developers are looking to build manufacturing facilities that serve as an important production arm for the industry.
"Because it's spread out in all these little clusters, (Los Angeles) has never really gotten the traction that it should because it's sort of hard to connect all the dots," said Shaun Stiles, executive director of the real estate firm Cushman and Wakefield who tracks bioscience real estate development. "When you have these life science developers or owners coming in, looking into L.A., they're used to doing stuff in Boston, San Diego and all these big hubs."
That might change as L.A. County continues its large-scale investments in the industry. Los Angeles County signed off on research firm Lundquist Institute's 15-acre biotech park at the Harbor-UCLA Medical Center last year. It has sunk economic development dollars into the high-paying field of bioscience and a handful of other industries due to the projected growth of job development in the industry.
Last summer it allotted $15 million to a bioscience investment fund to spur homegrown biotech startups. According to the county, the local bioscience industry netted more than $44 billion in economic activity and 195,820 jobs.
"I see bioscience as a phenomenal opportunity in this area for two reasons: the industry has tremendous value to our health and health systems, and careers in the bioscience industry tend to pay family-supporting wages, providing an opportunity for low-income communities of color to enter into the middle class," said Ridley-Thomas, who as a former county supervisor was also heavily involved in BioscienceLA.
Whelan, for his part, envisions L.A. becoming the home to some of the biggest bioscience innovations in the country, with global bioscience investors flying through the city and camping out of the Culver City building to hold meetings, as opposed to driving from one startup in Thousand Oaks to another in Santa Monica.
"Rather than spending half of the day on the freeway to have two or three meetings across L.A., you spend half an hour on the freeway camp out at Bioscience, L.A. for the day and have about six or seven meetings come to you. And so it becomes much more of an efficient way to kind of connect with L.A.
"
Los Angeles is seeing a renaissance in medical technology.
Earlier this month a venture capital firm headed by two former Amgen executives announced they raised $500 million to boost and incubate new life science and biotech companies across Los Angeles. And the firm, Westlake Village Biopartners, is working to develop a 30,000 square foot campus in Thousand Oaks.
Across town, the 20,000 square foot LABioSpace is set to open. Funded through the county, federal funds and private donations, the incubator will feature lab space dedicated to bioscience research and collaboration and is designed to house up to 25 companies.
And yet, another "innovation hub" backed by the county and private funds called BioScienceLA is expected to launch its own space in Culver City next year.
"For years, we have lost talented scientists and entrepreneurs to other regions, due to lack of investment capital and start-up and expansion space for growing companies," said David J. Whelan, the CEO of BioscienceLA. "We are finally at an inflection point, with funding, space, and talent supporting each other to grow the LA life sciences ecosystem."
Here are some trends to watch in healthtech.
Telemedicine Brings Health Access and Equity to Patients at Home
Doctors visits and at-home testing have been made easier during the pandemic as more companies launch platforms to deliver health information to patients from home.
COVID-19 has sparked new demand for telehealth services to test and treat consumers. And more clinics and hospitals are adopting the tech. According to a PitchBook report, companies in the virtual health segment raised about $534 million in venture funding in the second quarter of 2020.
L.A. startups like Healthvana and ConsejoSano, a platform for patients and providers that aims to make healthcare easier to access for multiple cultures and languages. Last week, the North Hollywood company raised $17 million to build out its services like scheduling appointments and coordinating transportation to a patient's provider.
Meanwhile, Los Angeles-based MotiSpark developed a digital tool to send personalized reminders to users. And in September, the Santa Monica-based prescription discount platform GoodRx, went public and became the most downloaded medical app, boasting five million active users and 70,000 pharmacies.
More Investment in Diagnostics
Diagnostic companies typically have a hard time securing capital, but this year changed that. Kevin Zhang, a partner at Upfront Ventures who leads health and biotech investments, said the life sciences industry has seen a spike in gene therapeutics companies over the last few years. And the wave of new drugs brings with it new demand for lab testing.
"Frankly, it was a bit of a dead zone for venture investment," he said. "It's one of the least sexy areas to put money into. Now that's grown tremendously"
The pandemic has only accelerated that need, Zhang said, and investors have shifted their attitude about biotech companies focused on diagnostics.
Since March, L.A. biotech companies and labs like Curative have pivoted to developing and administering COVID-19 tests. The team's testing technology is now being deployed across the nation. Meanwhile, several companies are now producing vaccines and COVID-19 therapeutics as the nation gears up for mass distribution.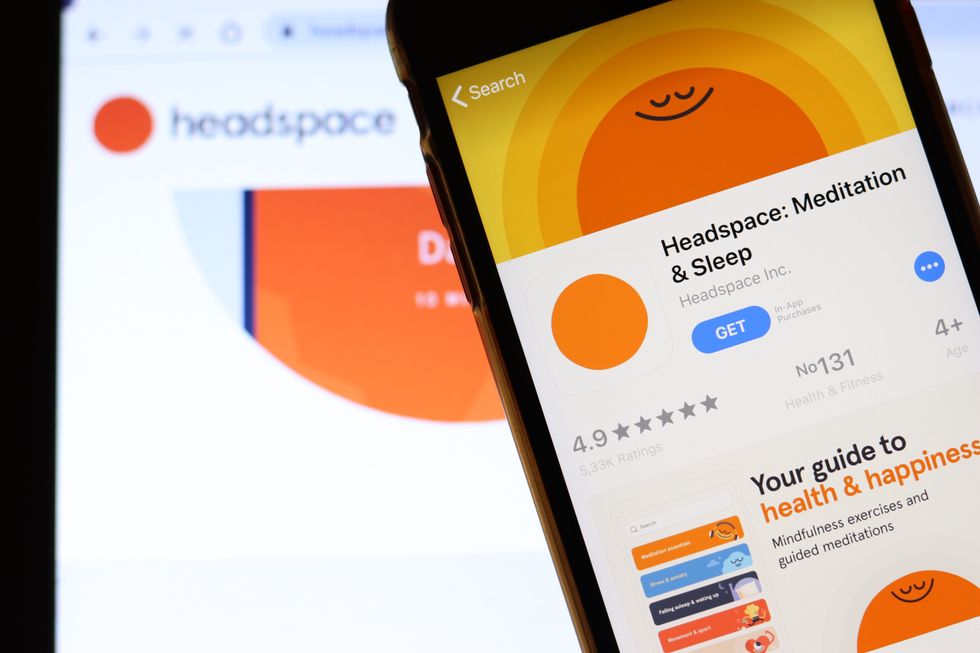 Employers Using Mental Health and Wellness Tech
The anxiety and stress caused by the pandemic has stoked demand for mental and physical wellness apps, including several based in Southern California. Experts see interest continuing into the new year as these wellness companies tap corporate partners to drive growth.
Earlier this year, Headspace, the Santa Monica-based meditation app, began offering free subscriptions to healthcare providers and teachers.
"We've seen explosive growth," said Headspace co-founder and CEO Rich Pierson at dot.LA's Summit in October. "CEOs have realized now that mental health is being discussed in every boardroom. That was not the case pre-COVID."
Calm, Talkspace and BetterHelp are among the handful of tech startups selling meditation classes and more affordable therapy access. And both Calm and Headspace offer a corporate product as employers and insurance companies have worked to make mental health resources more accessible since the pandemic began.
Exercise subscription platforms are also seen a boom. Apple launched its Fitness+ app in December, whose classes are filmed at a Santa Monica studio. As gyms remain closed in many parts of the country, consumers are buying up Pelotons and Mirrors. The craze is expected to continue to grow into the next year with several Southern California companies poised to benefit.
Indoor cycling app Zwift scored a $450 million investment in September. The Long Beach-based company is taking on Peloton building "hardware," presumably stationary bicycles, to go along with its 3-D generated worlds where users can compete from their living room. Another L.A.-based company Presence Fit raised $1 million in October for its two-way live interval training classes. And then there's FightCamp, which promises to capture the feeling of a boxing gym in your home.
From Your Site Articles
Related Articles Around the Web
Protomer Technologies Inc., a Pasadena-based biopharmaceutical startup, closed a second round of funding to expand the tech platform it's using to develop insulin that adjusts according to a diabetes patient's blood sugar levels.
The undisclosed raise came from the JDRF T1D Fund, a Boston-based venture philanthropy fund that focuses on type one diabetes research.
The pre-clinical stage startup was launched in 2015 by a team of Caltech faculty and alumni to build a "heavy chemistry-based platform," said CEO and founder Alborz Mahdavi, who received his PhD in bioengineering from the university. They're now using the technology platform to create drugs that can activate once they've been injected into patients, including a new type of insulin.
The treatment still needs FDA approval.
Typically, diabetes patients carry with them glucose meters and insulin to track and maintain the sugar levels in their blood. Protomer's product is designed to activate itself automatically depending on a person's blood sugar levels.
"With this insulin, you don't need to worry about that," Mahdavi said. "There's enormous interest in this. This insulin will be completely transformative for people with diabetes."
Mahdavi said the platform could also be applied to other therapeutic settings like neuroscience and oncology. For example, a drug injected in patients with cancer could switch off if the treatment isn't working. It could also activate in a specific region of the body, which means that side effects of chemotherapy would diminish if the drug were "only active locally."
"Imagine you have pancreatic cancer and you're taking an oncology drug," he said. "The problem is that the drug will be active all over the body, which is why you get all these side effects."
Dave Whelan, CEO of BioscienceLA, said several companies in the field are engineering cells designed to fight cancer cells this way. It's a challenge researchers have been trying to crack for a while.
"It's a long time coming," he said. "It's very reassuring to see investments in this space because the last several months there's been so much focus on COVID, and part of that has been at the expense of other disease areas."
As the pandemic ushers in a new way of telemedicine, he sees an urgency in introducing therapeutics that don't require in-person physician attention. Meanwhile, cancer patients and certain diabetes patients may be more at risk if they contract the virus.
"When you see something like this, it just makes me feel good that there's still attention being paid to these diseases and conditions that will be with us long after COVID," he said.
Protomer's first equity investment, also an undisclosed amount, was led by pharmaceutical giant Eli Lilly and Company. Whelan said that move might signify a future acquisition, as big pharma often looks for innovation outside their own companies.
"It's not only an advance for life sciences and care, but because they're making progress and getting additional funding, that helps them grow the whole industry here," Whelan said. "We absolutely need more of that going on in L.A."
Clarification: An earlier version of this post stated that the T1D Fund has spent over $2 billion on type one diabetes research. While its nonprofit parent company JDRF may have spent that much, the T1D Fund has not.
Related Articles Around the Web