apple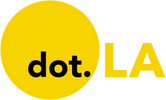 Get in the KNOW
on LA Startups & Tech
X
apple
Pasadena-based Rockley Photonics is ramping up production of its wearable biosensors, but quarterly earnings underwhelmed due to increased expenditures, according to the company.
On Thursday, the eight-year-old company reported first quarter revenues of $1 million and a net loss of $36.2 million. By comparison, fourth quarter earnings in 2021 showed a revenue of $2.4 million and net loss of $7.1 million.
Rockley Photonics, a biomarker sensor company based in Pasadena and Oxford, England, is quietly making big leaps in the biometric sensor and wearables industry dominated by the Apple Watch and Fitbit. Apple is Rockley's largest customer according to SEC forms, and—along with a joint venture with a China-based cable optics company, Hengtong Rockley Technology—accounted for 100% of the company's business in 2020 and 82% in 2021.
"Over the last two years there has been an increased focus on healthcare from individuals who demand a deeper understanding of their health and from healthcare professionals who want a better and more accurate method of monitoring their patients," said Andrew Rickman, founder and CEO of Rockley Photonics, during the earnings call. "This focus was about more than finding ways to cut health care costs, but to create a shift from the traditional sick care system to a more personal and proactive health care system."
The company is essentially creating a suite of biometric sensors that can be tapped into on the wrist instead of at the doctor's office. One sensor tracking body temperature, hydration and blood pressure that will likely show up in the later half of 2022. But Rockley's leaps in wearables may best be seen in future manifestations of the Apple Watch.
Last year, the Telegraph reported what the company confirmed last week: that it is working on a sensor that could noninvasively monitor glucose, alcohol and lactate it shipped "to an early-access, tier-1 consumer wearables customer".
Rockley's onramp of new products is the primary source of the company's bleak earnings. It spent $21.2 million on research and development, more than double of last year's R&D. But Apple has said it is experiencing accuracy problems with several of its sensors and announced new features would be pushed back, which may have contributed to Rockley's increased R&D spending.
The company went public via SPAC merger last year in a $1.2 billion deal. Stock is down 16.7% following its earnings announcement.
From Your Site Articles
Related Articles Around the Web
Image from Shutterstock
A teenage girl has sued social media giant Snap after she was coerced into sending nude photos of herself through its Snapchat app, claiming that the company has failed to protect minors like her from child sexual exploitation.
The lawsuit, first reported by the Washington Post, accuses Santa Monica-based Snap of fostering a "safe haven for child sexual abuse"—contending that Snapchat's disappearing messages empower sexual predators to engage in criminal behavior with less fear of being caught. At the same time, Snap's systems for detecting sexually exploitive content are "ineffective," according to the complaint filed this week in federal court in Southern California.
The proposed class action—which seeks to represent all U.S. Snapchat users who were teens over the last decade and appeared in photos and videos on the app—also names Apple and Google as defendants. That's because the tech giants' app stores allegedly hosted third-party apps that allowed predators to distribute child pornography—including images of the teen girl, identified in the lawsuit as "L.W.," who is suing the tech giants. The suit seeks at least $5 million in damages and aims to force the companies to invest more into protecting teens from sexual exploitation.
"By engaging in unfair, deceptive business practices… and by enabling sexual predators to perpetrate crimes against minor children while financially benefitting from the same, Snap has caused severe harm to Plaintiff L.W. and putative Class members," the complaint reads.
The lawsuit is the latest attempt to hold social media giants like Snap accountable for the harm that their platforms can inflict on children. California legislators are considering a bill that would let parents sue social media companies for addicting their children to those companies' apps. State attorneys general, meanwhile, have urged Snap and Culver City-based TikTok to strengthen their parental controls and have launched multiple investigations into their operations, including over content involving human trafficking.
In a statement to dot.LA, Snap spokesperson Katie Derkits said the company wouldn't comment on active litigation, but said the sexual exploitation of L.W. was "tragic and we are glad the perpetrator has been caught and convicted."
"Nothing is more important to us than the safety of our community," Derkits said. "We employ the latest technologies and develop our own tools to help us find and remove content that exploits or abuses minors. We will continue to do all that we can to protect minors on our platform."
L.W.'s lawsuit contends that Snap's systems to detect child sexual abuse material (CSAM) are ineffective at preventing the sexual grooming of teens. It claims that while Snap's software identifies previously reported images and videos that match content in a database of known CSAM, new illegal content produced or distributed on Snap often fails to match anything in the existing database.
"Snap's enforcement relies upon reports from individual users who have been harmed, an inherently reactive approach that waits until a child is harmed and places the burden on the child to voluntarily report their own abuse," according to the complaint.
According to the Post, Snap representatives have argued that more aggressive scanning of personal messages to take down CSAM could harm user privacy and trust on the platform.
Photo by Decerry Donato
The NFL has reportedly sounded out an unlikely potential media partner: Netflix.
The streaming giant, which has largely avoided sports so far, is among the media companies that the NFL has spoken with as it seeks distribution and/or equity partners for its NFL Media division, according to The Athletic. Other firms reportedly listed during a slideshow presentation at last week's annual NFL team owners' meeting included Amazon, Apple, Paramount, ESPN and Peacock, among others.
NFL Media oversees properties like NFL Network, NFL.com, the RedZone channel and NFL Films. Last year, the Wall Street Journal reported that the league was shopping minority stakes and seeking strategic partners for the media assets as it looks to expand the reach of its TV and online content. Sources with knowledge of the NFL's thinking told dot.LA that the league wants to keep NFL Films separate from any equity transaction for its NFL Media properties, while still seeking a content partner for NFL Films' treasure trove of documentaries and historical footage.
Representatives for both Netflix and the NFL declined requests for comment.
Deep-pocketed tech firms like Apple and Amazon—which have already made pricey forays into live sports—have been floated in reports as possible NFL Media partners. According to the Athletic, Apple is considered the frontrunner for both the NFL Media rights and NFL Sunday Ticket, the league's out-of-market games package which has been on DirecTV since 1994.
Netflix, the market leader in streaming, has long expressed little interest in sports, citing the high costs of entry. Still, Netflix has found success with sports documentaries such as "The Last Dance," about NBA legend Michael Jordan, and "Formula 1: Drive to Survive," revolving around the auto racing league. The Athletic report suggested Netflix's background in nonfiction sports series would make the streamer a good fit for NFL Films.
The NFL's shopping of its TV and digital assets comes after it has expanded its presence in Los Angeles, a media hub that's home to its existing partners such as ESPN-owner Disney and Fox Sports. Last year, the league moved its West Coast headquarters from Culver City to a fancier site in Inglewood, in the shadow of SoFi Stadium. The NFL's investment in LA was seen by some observers as a strategy to broaden its media footprint, bringing it in closer proximity to legacy media titans and streaming giants alike.
A deal with Netflix, if it occurred, would certainly expand the NFL's reach—especially outside the U.S., where the league has tried to go international by taking games to Europe. Netflix's 222 million global subscribers could go a long way toward helping the NFL achieve its goal of making American football more popular outside of America.
From Your Site Articles
Related Articles Around the Web