culver city
Beyond the models hawking makeup and teens lip-syncing the latest hits, TikTok offers a variety of videos that most would consider relatively helpful: cooking lessons, exercise recommendations and financial planning tips.
Now the Culver City-based social media behemoth is reportedly experimenting with two new features to extend its utility: job recruitment and ecommerce.
According to Axios, the user-generated short-form video app is running a pilot program to help people find jobs and employers find workers. A select number of companies are participating in the beta test. And Bloomberg reports that in Europe the company is working with retailers to test a feature that allows them to run a store in the app, including taking orders and interacting with customers.
The ecommerce experiment follows in the footsteps of TikTok's prior partnerships with Wal-Mart and Shopify. But whereas those took users outside of the app, the new feature will reportedly be housed entirely within TikTok.
As the world has grown increasingly accustomed to shopping online, ecommerce now represents a $5 trillion market. TikTok's Chinese counterparts Alibaba, Tencent and Pinduoduo have helped to grow the Middle Kingdom's ecommerce market to $1.7 trillion.
On the employment front, pilot participants can reportedly access the experimental feature through a separate interface on the app where they can post available jobs. Job hunters can apply by posting a quick video pitching themselves in lieu of dropping a resume.
Tips on interviewing and crafting a strong resume have already found a welcome audience on the platform. Although it is unclear when or if the new product will roll out more widely, it would likely be a welcome resource for a generation of young people facing steep competition in their job searches. To publicize the new service, TikTok will reportedly ask users to post their application videos on their account.
TikTok's expansion into utilities on top of its more familiar entertainment and social features is reminiscent of Snap's ongoing effort to build out the functionality of its Snap Map, meant to help local businesses lure customers.
TikTok did not reply to a request for comment.
From Your Site Articles
Related Articles Around the Web
Slingshot Aerospace clinched a $1.2 million contract with the U.S. Space Force to create a visualization tool intended to identify enemy missiles and improve data collection in space.
Working with Culver City-based Zoic Labs, the four-year-old company will build an infrared surveillance system that it hopes will eventually be used by Air Force operators to track and handle missile warnings and battlespace awareness reports.
Zoic Labs is the sister company of Zoic Studios, which created the visual effects for "Avengers: Age of Ultron." It will draw upon that inspiration to convert satellite sensor data to video.
Melanie Stricklan, co-founder and CEO of Slingshot Aerospace, said the missile warning mission is key to maintaining top defense and intelligence domains in the United States.
"Our innovative solution will help improve the operator experience and optimize mission efficiencies, while positioning Slingshot Aerospace to be a potential leader in next generation OPIR situational awareness," Stricklan said in a release announcing the deal.
Last week, the U.S. Space Force announced it would establish a tech and acquisition arm at Los Angeles Air Force Base's Space and Missile Systems Center in El Segundo. The move was widely hailed by Southern California's aerospace community as further evidence that the region had become an important hub.
From Your Site Articles
Related Articles Around the Web
The new chief executive of MeWe, the social network that billed itself the anti-Facebook, wants to lure in Hollywood talent — and is eyeing advertisers.

The move, steered by veteran tech and Hollywood executive Jeffrey Edell, is a departure for the Los Angeles company, which promises users it'll protect their privacy and prohibit manipulative algorithms with an ad-free network.
"I want to stay true to the privacy and those efforts, but I don't think it makes sense personally to be the quote anti-Facebook publicly," said Edell, who most recently was president of the entertainment and licensing company WTG Enterprises.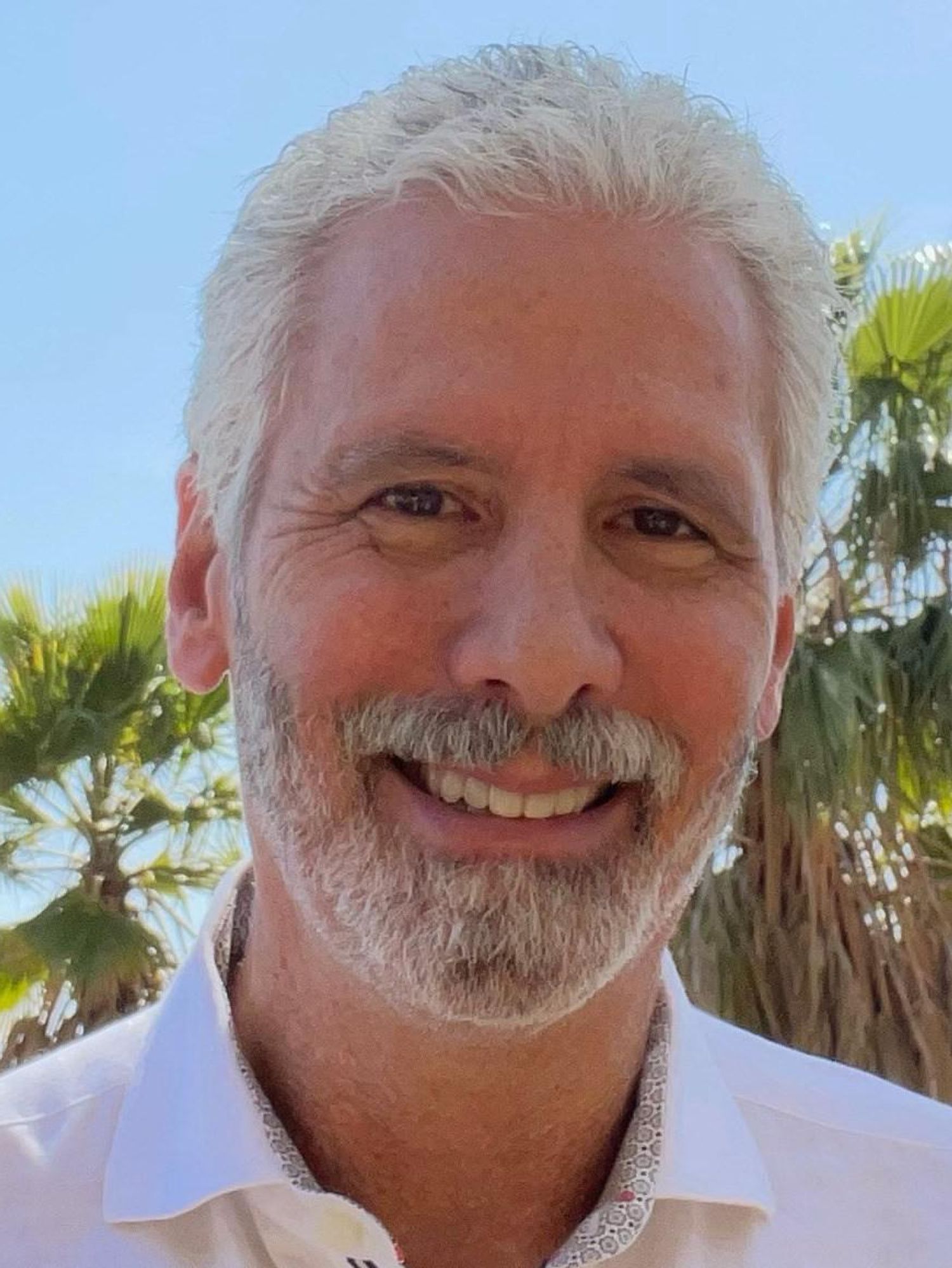 MeWe chief executive Jeffrey Edell
Since replacing founder Mark Weinstein — now the company's "chief evangelist" — last week as the network's chief executive, Edell has already signed on the comic duo Cheech Marin and Tommy Chong, better known as Cheech & Chong, to help promote the site.
"What I want to do is make the experience at MeWe an experience of chat and socializing around content, whether it be voice content like music or content that you would see documentaries, niche-based content, things like that," Edell said. "It would be really cool to have the ability to Chromecast or Rokucast, if you will, content that we would licensed or in our control and be able to have chat groups and socialize in and around that content."
The former chairman of Intermix Media, the parent company of MySpace, and a longtime executive for media distribution and licensing companies, Edell said he will use his Hollywood connections to build up partnerships. He noted that MeWe is already in talks with A-level talent.
About 17 million users are signed up worldwide for the free version of MeWe, about half in North America. The Culver City-based site appealed to some of those users by selling itself as privacy focused, with a "Privacy Bill of Rights" that vowed not to manipulate, filter or change newsfeeds or use facial recognition technology.

It kept those protections.
Unlike Facebook or Twitter, MeWe's revenue comes from subscribers who pay a monthly or annual fee to talk with a camera, access private chat rooms and get free emojis and other perks. Weinstein told dot.LA in March that the social platform makes $1 million each month from those subscribers alone.
Weinstein wouldn't disclose how many users pay for their accounts, but said 95% use the free version. MeWe has raised about $24 million from "high net-worth individuals," Edell said. And it's seeking another $20 million of funding from venture firms as it looks forward to creating new offices in a post-pandemic world.
Edell vowed to "stay true to the concept of privacy and security and protection of people's personal information." But, he says, he's open to partnering with advertisers to "give people the opportunity to make choices of what it is they want to see, listen to and do."
Until recently, the social network has relied on users' discontent with big social networks like Facebook to grow its base. When Facebook rolled out new WhatsApp privacy policies in January, upset users flocked to MeWe. The site gained 2.5 million users in one week. Some observers said it became a haven for anti-vaxxers and extremists.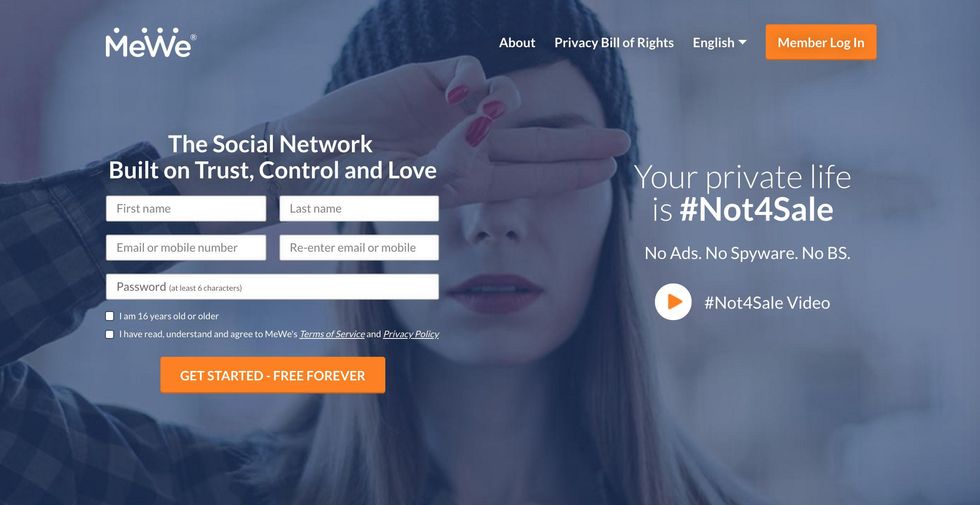 Edell wants the site to appeal to users widely and while continuing to moderate content, although he didn't say how.

"If you're going to have crazy theories, again as long as you're not damaging to people, you're not pointing a gun at Obama's head, you're not raiding the Capitol to get to Nancy Pelosi... then a person should be available to be as silly as they want and they can not make sense or make sense, just don't cross the line," he said.
"The subscription model is going to stay," Edell said. "And there won't be a situation where I know exactly how you behave, so I send you an advertisement to buy Nike shoes and get creepy like that, but I'm thinking there has to be a way – as we move towards the future – to give you the option to figure out what it is you want, and then give you a place within the platform you can go and get it," he said.
For instance, he said, members might be able to opt into stores or groups with advertisers. That strategy will be key, he said, if it's to make a dent in Hollywood, where studios and talent alike depend on social media.
"We just have to be more sensitive towards the entertainment community and the people that are going to be on that platform and not create conflict," he said. "That doesn't mean we still can't be different."
Related Articles Around the Web