telehealth
For $15 a month plus insurance, your doctor's office could look like the inside of a trendy restaurant in New York City or an office at Bloomberg's headquarters.
Welcome to the well-decorated world of women's health care, as envisioned by Carolyn Witte, a CEO in the booming femtech market buoyed by new VC money. That funding has only picked up since the pandemic began.
Last year, Witte raised $24 million in a Series A round for her women's health care company Tia, which opened its first L.A. location in Silver Lake this week.
Branding itself as the "modern medical home," Tia is a New York-based startup with ambitions to spread along the West Coast. The app lets members book gynecology, primary care, acupuncture and mental health appointments from an app.
"Normally, in L.A., you may go to an acupuncture place in Venice and to a hospital for an ultrasound and somewhere else for a pap smear," said Witte, a former Google product designer. "We're doing that all in one physical space."
It wasn't until recently that women-focused health care startups began drawing investor attention. Last year, funding for digital health startups aimed at women jumped 105% to $418 million, Bloomberg reported this week. In Los Angeles, women-founded health companies like Loom, a wellness startup co-founded by a former doula, have attempted to address reproductive and other health issues in a less clinical environment than a traditional doctor's office.
"There's really only one stat that VCs need to know," Witte said. "Women control more than 80% of U.S. health care dollars. There's a very, very clear financial reason to invest in women's health. It's not niche."
Members pay either the $15 per month fee or $150 annually (plus a first time fee) for a combination of virtual and in-person appointments. Still, 70% of sessions take place online first.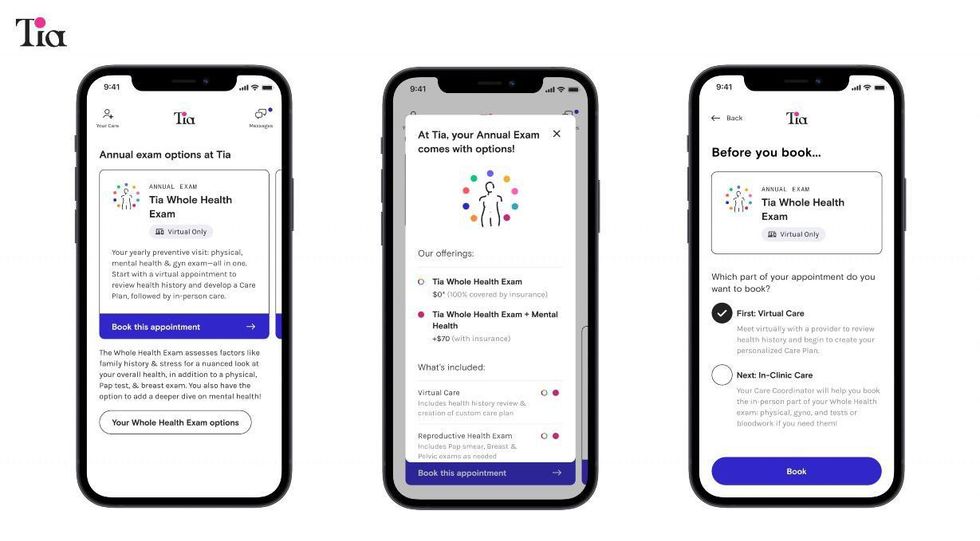 The company expects most patients won't need to drive through L.A. traffic to visit a physician or obstetrician-gynecologist in the office. But for those who do stop by, Witte wanted the experience of seeing a doctor to feel different than what patients may expect.

Bright colors, light hardwood floors, a sleek break room with booth seating for employees: It was designed by the architecture firm behind the upscale coworking chain The Wing and San Francisco's Rent the Runway storefront.
"We want to make the doctor's office a place where women want to engage in preventative health," the executive said. "Where preventative health is a cool thing."
It's Tia's second physical location since launching a clinic in New York City. By the end of 2021, the company plans to open two new spaces, in San Francisco and Phoenix, to grow on its 7,000 members. About 800 of them live in L.A. and joined Tia for chat messaging and telehealth services when the app launched in November.
Downtown Los Angeles-based Moving Analytics, which uses telehealth tools to lower the barriers to entry for the 6 million Americans suffering from heart disease, announced it has raised $6 million in seed funding Monday.
The eight-year-old company has nabbed customers like Highmark Health, Kaiser Permanente and the Department of Veterans Affairs.
Its rise is yet another example of how the health industry is embracing telehealth and virtual settings post-pandemic, making access easier to cardiac rehab services, which has been plagued by poor attendance for years.
"I think this is a permanent change," said Moving Analytics co-founder and CEO Harsh Vathsangam. "A lot more patients are getting access to care that would not have had access to care."
Cardiac rehabilitation is a comprehensive set of preventative services often provided to people who have suffered a stroke, heart surgery or heart attack in order to improve their heart health. Patients undergo supervised physical activities and mental health counseling to reduce stress and alleviate future heart problems.
Getting patients to attend can be difficult; only 16% of patients show up to their first class. Cardiac rehab requires people to take extra time out of their day to travel and complete activities, which restricts people who cannot travel because of work schedules or disabilities. Women and minorities, especially, participate in cardiac rehab less often than white men due to scheduling and language barriers.
Cardiac rehab centers are also space-constricted, and scheduling multiple people for physical therapy, especially after work hours, can be difficult. Cofounder and CEO of Moving Analytics Harsh Vathsangam said the company has seen waitlists for classes during the most popular hours span as long as three months.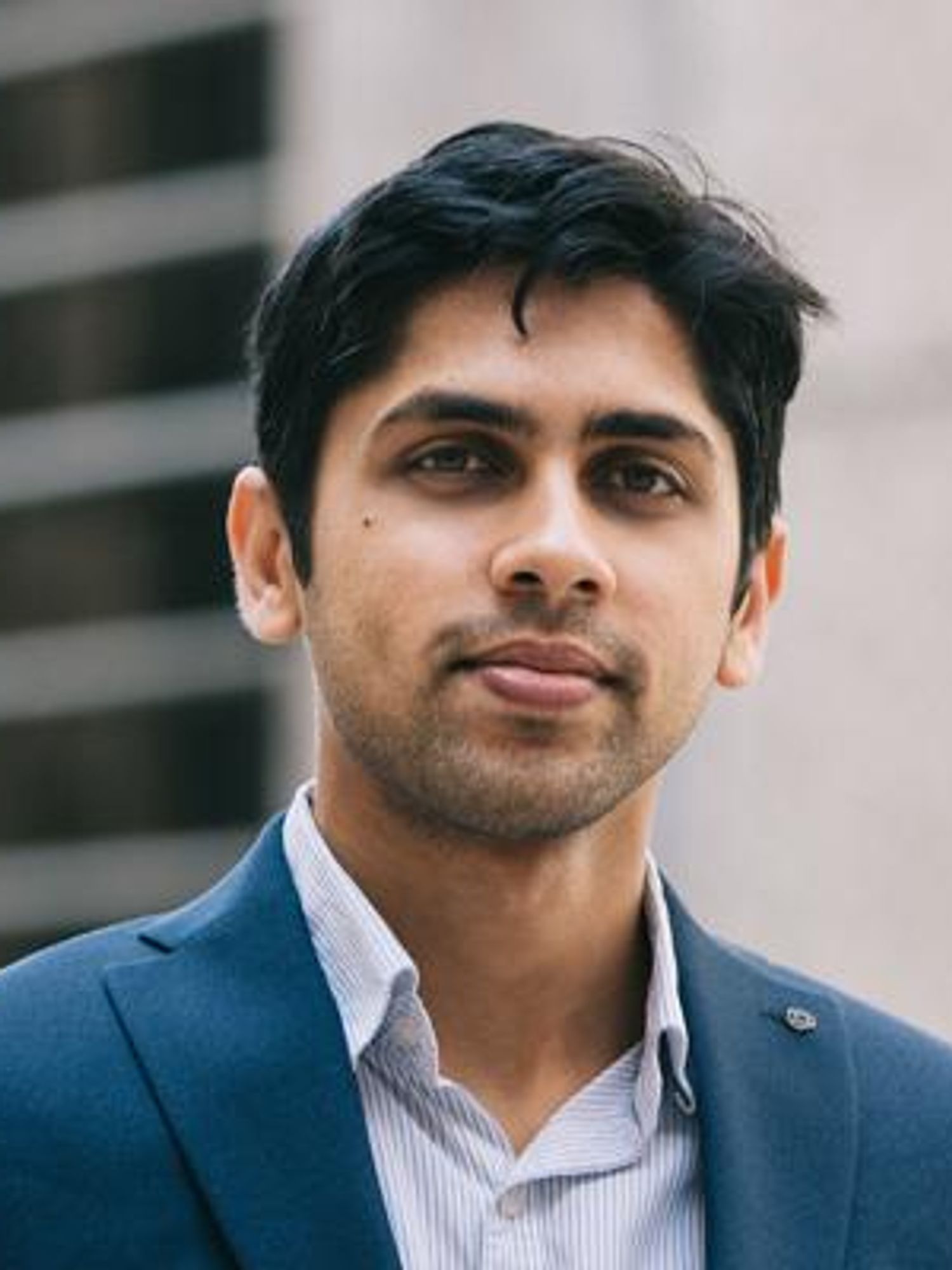 Moving Analytics CEO and co-founder Harsh Vathsangam, PhD
When a patient is referred to Moving Analytics, the company sends over weight scales, a pressure cuff and an activity tracker, along with instructions on how to download a smartphone app. Patients are paired with a technical support agent to troubleshoot problems, and a coach who is often a registered nurse or an exercise physiologist. After compiling a profile on the patient's behavioral and social determinants of health, coaches take them through a series of activities.
"It's a very, very interactive process," Vathsangam said. "Our coaches work with you to really understand what your day-to-day life plans are. What are the challenges you're facing? And then they act more as mentors to help you pick the goals that you want to achieve success and then give you the clinical expertise."
The $6 million funding will go toward growing support and operational teams within the company, and creating new product features, including a data analytics platform for patient providers, and integrations with the Apple Watch and other wearables.
When the pandemic shuttered access to cardiac rehab centers around the country, health services were quick to pivot to virtual classes. Companies like Texas-based NextGen RPM, as well as institutions like Johns Hopkins, began to coordinate home-based care.
"Our idea was, 'how can we extend this life saving service beyond the four walls of a hospital facility or outpatient facility?'" Vathsangam said. "And that's basically what led us to create our program."
Moving Analytics began offering virtual services in 2015. Vathsangam said he soon found 80% of patients were completing rehab over the 90 day period, while study from the Journals of the American Heart Association found that completion rates for in-person rehab hovered at around 27%. Vathsangam said 40% of its virtual patients were women, while another study found that 80% of women who are prescribed cardiac rehab do not utilize the service.
It will also go to what Vathsangam calls an "AI-based coach" to guide patients through niche lifestyle changes around smoking and diet changes, and to modify patients' exercises based on their progress.

"This is an opportunity to capture and get access to life-saving services for thousands of people who would not otherwise get it," Vathsangam said.
From Your Site Articles
Related Articles Around the Web
By all accounts, Santa Monica-based GoodRx delivered a strong first quarter as a public company. Year-over-year revenue beat analyst expectations, soaring 38%. Monthly active users increased a robust 29%. As the pandemic continued to rage across the United States, a record 4.9 million consumers used GoodRx to fill prescriptions.
"I think across the board I was really happy," said co-founder and CEO Doug Hirsch.
But Wall Street was not as pleased, with the stock closing down more than 6%. After mostly zigzagging since their September debut, shares now trade near where they did the first day of trading.
Asked on a brief Zoom video call if he was surprised by Thursday's drop, Hirsch replied: "I'm not surprised because I don't really look at it to be honest. If I did, I would jump out this window." (A representative for Hirsch later clarified he was joking.)
If there was one thing for investors to nitpick it would be the company's $50 million net loss after recording a $19 million profit in the third quarter of last year. But that mostly due to $98 million of stock-based compensation awarded to Hirsch and his co-founder, Trevor Bezdek, for taking the company public.
The company's margins also decreased slightly from the second quarter as it spent more on advertising to try to entice consumers back into pharmacies after stay-at-home orders ended.
Hirsch shrugged off the loss and said he is focused on growth.
"We're going to continue to invest," he said. "We're doubling down on new products and new services."
In the last quarter, the company expanded its subscription service, GoodRx Gold and its telehealth offering, HeyDoctor. The company also extended a partnership as the exclusive prescription savings program for Kroger, the largest grocery chain in the U.S.
As consumers continue to stay at home for the foreseeable future, the company forecast 40% year-over-year revenue growth next year.
Founded in 2011, GoodRx is a beacon for the Southern California tech community – the rare startup that has gone public and faced the unrelenting scrutiny of Wall Street.
"It's intense," said Hirsch. "It's certainly a journey. I've learned the hard way that I have to take the long view."
From Your Site Articles
Related Articles Around the Web