telehealth
telehealth
As the pandemic slowed and halted clinical trials to test new drugs, the need for a virtual solution became clear to clinical researchers. El Segundo-based Lightship hopes to keep clinical trials going with a virtual process that allows patients to participate from home.
The three-year-old company is one of many in Los Angeles, including MedVector and Science37, investing in a new model of clinical drug trials that seek to virtualize and speed up a yearslong, data-intensive process heavily regulated by the Food and Drug Administration. Those trials are key to help doctors understand the efficacy and side effects of drugs before dosing their patients.

The approach has proved attractive during a pandemic that has forced traditional drug trials to slow down as researchers scrambled to safely conduct trials without putting participants in danger of COVID-19.
SEC filings from Monday show the startup raised $40 million from 10 undisclosed investors. Neither Lightship nor its previous investors responded to requests for comment.
But the move comes as the Food and Drug Administration shifts its thinking on clinical trials. In November, the agency updated its standards to accommodate patients participating in clinical trials from home. It also acknowledged the process was largely unfair because it failed to include underrepresented patients.
In issuing the guidance, Commissioner Stephen M. Hahn acknowledged "clinical trials requiring frequent visits to specific sites may place an added burden on participants."
The clinical trial process often excludes underprivileged people who would otherwise be prime candidates for the drug. That's because it requires participants to drive to hospitals or research sites, sometimes during the work day.
Lightship, though tight-lipped about its products, says on its website it aims to construct flexible clinical trial solutions for companies that want to accommodate patients that can't drive to a nearby facility for regular testing.
That could help clinical trials solve their diversity problem that some researchers argue have plagued the industry.
Clinical trials depend on racial and financial diversity because a drug's efficacy isn't based solely on the chemical composition of the drug – it also requires an extensive understanding of different environmental factors, such as someone's quality of sleep, outside stressors and genetics. Those factors can influence a drug's performance and they are part of what the FDA considers when it creates a drug's safety profile for doctors and patients before releasing the drug onto the market.
"If you don't include a diverse population in your clinical trial and really study those differences or similarities, you might end up having a situation where the product is out in the market and it has a different safety and efficacy profile [than what was originally written]," said Dr. Eunjoo Pacifici, a professor at the USC School of Pharmacy.
Lightship previously raised $10 million in a debt financing round in April, and nearly $20 million in venture capital in 2020.
MedVector, another LA-based startup tackling the virtual clinical trial space, raised $630,000 in March
for a product to help clinicians document a participant's vitals
without requiring them to travel. Another, Science 37,
raised $40 million in 2020
to construct flexible clinical trials.
Related Articles Around the Web
Best known for its meditation app, Headspace announced it is merging with Ginger, a mental health service that provides on-demand teletherapy and telepsychiatry offerings.

The two will form Headspace Health to offer a spectrum of mental health services from meditation to video calls with therapists at a combined valuation of more than $3 billion.
The company projects $300 million in sales revenue by the end of the fiscal year, half of which is expected to come from employers and health plan.
Headspace, which offered the popular app to teachers for free during the pandemic, said with the merger Headspace Health will have more than 2,700 companies as clients. The two companies were introduced last year through a common investor, LinkedIn executive Jeff Weiner.
The merger will allow Santa Monica-based Headspace to branch out from its popular meditation app into the world of telehealth, which has seen increased demand during the pandemic. The company has long tried to pursue more clinical offerings, including getting the meditation app approved by the FDA by 2020.
Karan Singh, co-founder and COO of Ginger, said the merger would allow the company to offer a more comprehensive suite of care products that span preventative care to acute mental health care. For example, if someone had trouble sleeping, the company could offer sleep treatments while also investigating the underlying cause of lack of sleep.
"Most people don't actually know what they have, they just know they're not feeling well," Singh said. The new company can "figure out what you need by leveraging really great clinicians and providers, along with great technology, to guide you to the right resources."
Ginger CEO Russell Glass will be the CEO of the newly-formed Headspace Health, while Headspace CEO Cece Morken will be the president.
Headspace Health is leveraging what it calls the largest mental health dataset in the world - partly created by Ginger's access to chat transcripts between clients and mental health coaches, clinical assessments and satisfaction scores - to suggest more personalized care through meditation, treatment or sleep.
"We can start to develop or predict the kinds of programs or tools or resources for other people like you, that have used that said content to get them better," Singh said.
The new iteration of Headspace Health, one that combines Ginger and Headspace, is a far cry from the subsidiary Headspace created last year under the same name. It focused on creating "digital therapeutics," Megan Jones Bell, the chief science officer at Headspace said in an interview with Matter CEO Steven Collens in 2020. The vision was to create a medical device or health care service that was approved by the FDA to manage chronic conditions.
"These sets of products, given they are framed as treatments which are different from our general wellness offering via our consumer and enterprise product, we are going through a rigorous clinical trial process," Bell said.
A Headspace Health representative said the original idea behind the subsidiary was to create prescriptive treatments around issues like migraines. Since, the company decided to shift gears and prioritize mental health at large.
"Together, as Headspace Health, we will address the systemic challenges of access and affordability in a fundamentally different way by creating the world's most holistic, scalable, and effective mental health and wellbeing company," said Morken.
Editor's note: This story has been updated with comments from Karan Singh.
From Your Site Articles
Related Articles Around the Web
When Krista Berlincourt was dealing with health issues due to a hormonal imbalance, she wasn't getting the answers she wanted from her doctors.
Instead, she turned to holistic medicine, and the success of that experience led her to start Kenshō Health, a Los Angeles-based startup that offers a searchable referral service to help patients find holistic medicine healthcare providers.
Kenshō Health announced Thursday that it raised $3.5 million in a seed funding round that was led by KB Partners and included Company Ventures and Gaingels.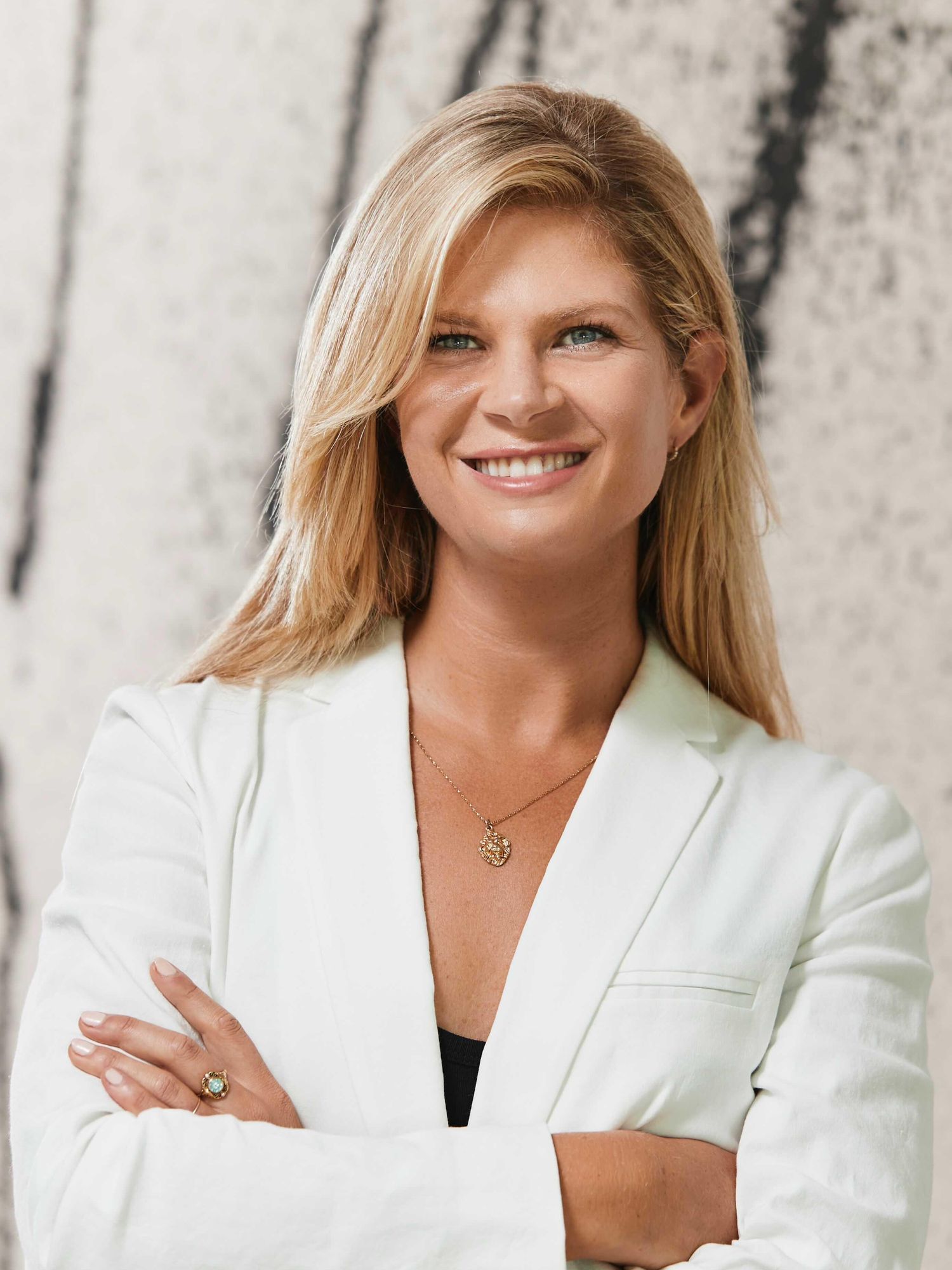 Kenshō Health co-founder Krista Berlincourt
Kenshō's platform matches patients to licensed holistic healthcare providers. It includes over 2,000 providers so far, who provide services ranging from acupuncture to therapy to chiropractic care.
Holistic medicine is a form of treatment often based on traditional medicine combined with modern medicine. Providers seek to find cures for long-term ailments by looking for the root cause of health problems, rather than finding short-term fixes.
The complementary and alternative medicine industry is projected to grow over 20% per year between 2021 and 2028, according to research from the Grandview Research CAGR.
Even so, Berlincourt said it is difficult to find providers because the majority of holistic healthcare providers are private practice and decentralized. Kenshō, she said, is like a phone book — a platform that doesn't otherwise exist in the holistic medicine industry.
"Today, [finding providers] is like walking down the street and hoping that you might meet someone," she said. "But with [Kenshō], you effectively have a matchmaker."

The platform also makes it easier for users to find providers that fit their lifestyles, a feature that became their focus after hearing from underrepresented users who wanted to find providers who had shared experiences with them. A transgender person of color, for example, would be able to use their platform to find a provider who is also a transgender person of color, she said.
"When you're trying to find a doctor, you're trying to find a person that resonates with you, who you trust to heal you," she said.
Berlincourt said several hundred thousand people have used Kenshō, which gets the bulk of its revenue from partnerships with healthcare plans and health care networks. It will begin charging booking fees and other transaction fees beginning in the fall and is planning to launch full-feature telehealth features to its platform around that time.
Berlincourt said that during the COVID-19 pandemic, people have begun to shift toward holistic healthcare, in combination with traditional medicine, to address their medical ailments. She is hoping that Kenshō will help accelerate this shift.
"We just have some old and entrenched systems that really need updating, and technology's a really easy way to do that," she said. "I think it's important for consumers and for the country that we move this mountain forward."
From Your Site Articles
Related Articles Around the Web