telehealth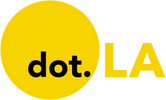 Get in the KNOW
on LA Startups & Tech
X
telehealth
Photo courtesy of Kiira Health
Though the pandemic has fueled telehealth adoption among doctors and hospitals, one local digital health care startup is making its first foray into the world of in-person care.
Kiira Health, a Los Angeles-based women's telehealth platform, announced on Friday that it is opening its first brick-and-mortar clinic in June in the Melrose section of West Hollywood. Founded in 2018 as a virtual health care service for college students, the company has expanded to 45 states during the pandemic, as COVID-19 kept students off of campuses and unable to receive in-person care from university health care providers.
"It's not [about] one versus the other, like telemedicine versus in-person [care]; I think it is about collaboration," Crystal Adesanya, Kiira Health's founder and CEO, told dot.LA. "I think it's about multiple choices, multiple methods of delivering care [and] how people want to receive it."
Demand for telehealth services has risen sharply during the pandemic, with remote health care allowing providers and insurers to reduce costs and increase access (for some, at least). Still, in-person care continues to be necessary for certain check-ups and procedures.
"Telehealth might be an appropriate clinical tool for some clinical scenarios, [but] it might not be for others," according to Dr. Alejandra Casillas, an assistant professor of medicine in residence at UCLA. "I don't think we put all our eggs in one basket like [telehealth is] the end-all, be-all."
Adesanya's idea for Kiira Health was influenced by her experiences after moving from Nigeria to the U.S. for college in 2009. She found herself having to navigate a foreign and complex health care system, eventually relying on Google searches and self-medication to treat an abdominal issue she was having. She quickly ended up in the hospital needing emergency surgery.
"College is really a pivotal point in the young person's life," Adesanya recalled. "For me, that was the time when I was being sexually active, being away from home for the first time, exploring new things [and] navigating health care."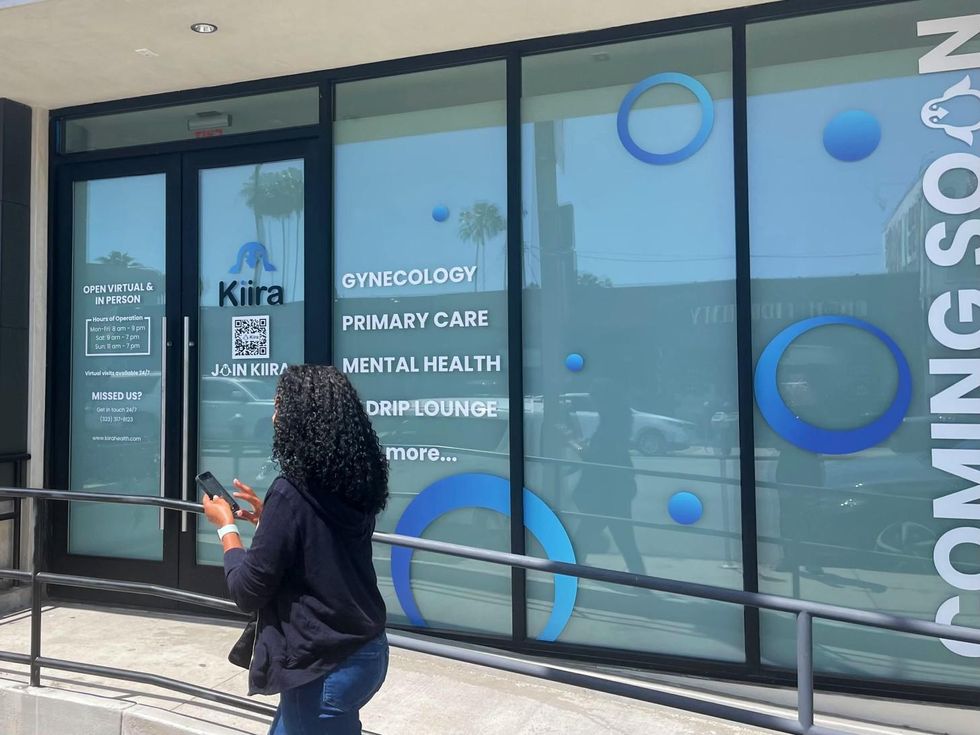 Kiira's in-person clinic in Melrose.Photo courtesy of Kiira Health
Kiira's Melrose clinic will administer primary care, gynecology and mental health services. According to the company, 85% of its staff are Black or brown; Adesanya said the goal is to employ clinicians that are "culturally competent" and have an understanding of their patients' lifestyles, diets and the viewpoints that shape their care.
"It [is] very common among young people not feeling comfortable in their health care—especially people of color not seeing providers who represent them and can deliver care," she noted.
The startup raised $4 million in seed funding in December led by Forum Ventures and 500 Global. Kiira is supplementing its Melrose location with a mobile health clinic that will travel to neighborhoods with little access to transportation or health care, with the goal of treating patients as early as possible.
"How can you introduce positive health experiences to young people and young women to help with making them feel comfortable seeking care?" Adesanya asked. "The idea is that you can work with them for the rest of their life cycles and improve their outcomes and reduce maternal mortality and things like that. These are things that women of color face later in life."
From Your Site Articles
Related Articles Around the Web
This is the web version of dot.LA's daily newsletter. Sign up to get the latest news on Southern California's tech, startup and venture capital scene.
I used to write about rural lands and life on Native American reservations. In some places, there's only one doctor for an entire community. In others, a revolving door of clinicians and therapists make it harder for patients to receive comprehensive care.

What an amazing resource, then, could something like telehealth be for people in these far-flung, often marginalized communities who are suffering from depression, addiction or chronic diseases. Except It's not really shaping up that way: Only 60% of people in rural areas have access to telehealth services, compared to 95% of people in urban settings, according to the Centers for Disease Control and Prevention.
Every now and then, a new trend emerges promising to "revolutionize" the health care industry—as though any one company has the power to influence all the fragmented and siloed segments of the health care complex and make them work together. As if we haven't heard that promise before, and as if the problems that have consistently plagued the industry still don't exist.
There's actually a name for that phenomenon: The inverse care law, which was coined by British clinician Julian Tudor Hart in 1971 to describe the prevailing evidence that the people who need care the most tend to receive it the least. Throughout history, emerging technologies and treatments have become ubiquitous among the mainstream population while still overlooking those who needed them the most. Take ketamine therapy; the drug, which is used to help treatment-resistant depression and PTSD, can cost thousands of dollars—barring poor people, who are statistically most vulnerable to those conditions, from accessing it.
Telehealth is the most recent care frontier—one welcomed during the pandemic by governments and insurers alike, as many doctors shuttered their offices to those who did not specifically need in-person treatment. This morning, I wrote about local startup Ruth Health, which raised $2.4 million to offer digital prenatal and postpartum services to parents—an area far too overlooked by our existing health care system. I've previously written about Moving Analytics, which is using telehealth to tap into a health care segment that has one of the lowest retention rates, physical therapy. There's also Within Health, which provides comprehensive virtual care for eating disorders.
As those companies grow and more like them pop up, we ought to think critically about the people who may not always be able to access what they offer. Because if our care gets better and their care stays the same, their care is actually getting worse. — Keerthi Vedantam

Photo by Aditya Romansa on Unsplash
When Jessica Toh had her first child, who proved to be an erratic sleeper, she wanted to use her background in computer science and statistics to understand why.
In 2017, she started Huckleberry, an app that aims to leverage AI to predict babies' sleep schedules and help caretakers get some rest.
The Irvine-based app announced it raised $12.5 million on Wednesday led by Morningside Ventures, a science-focused venture capital firm.
The Huckleberry app allows parents to track everything from feeding to pumping sessions, how often a diaper needs to be changed — and sleep. Parents plug in various information about their child, like when they were born and how many naps they take, and, leveraging data from other customers and the child's sleep schedule, the app predicts the optimal time to put a child down for a nap so they sleep better through the night.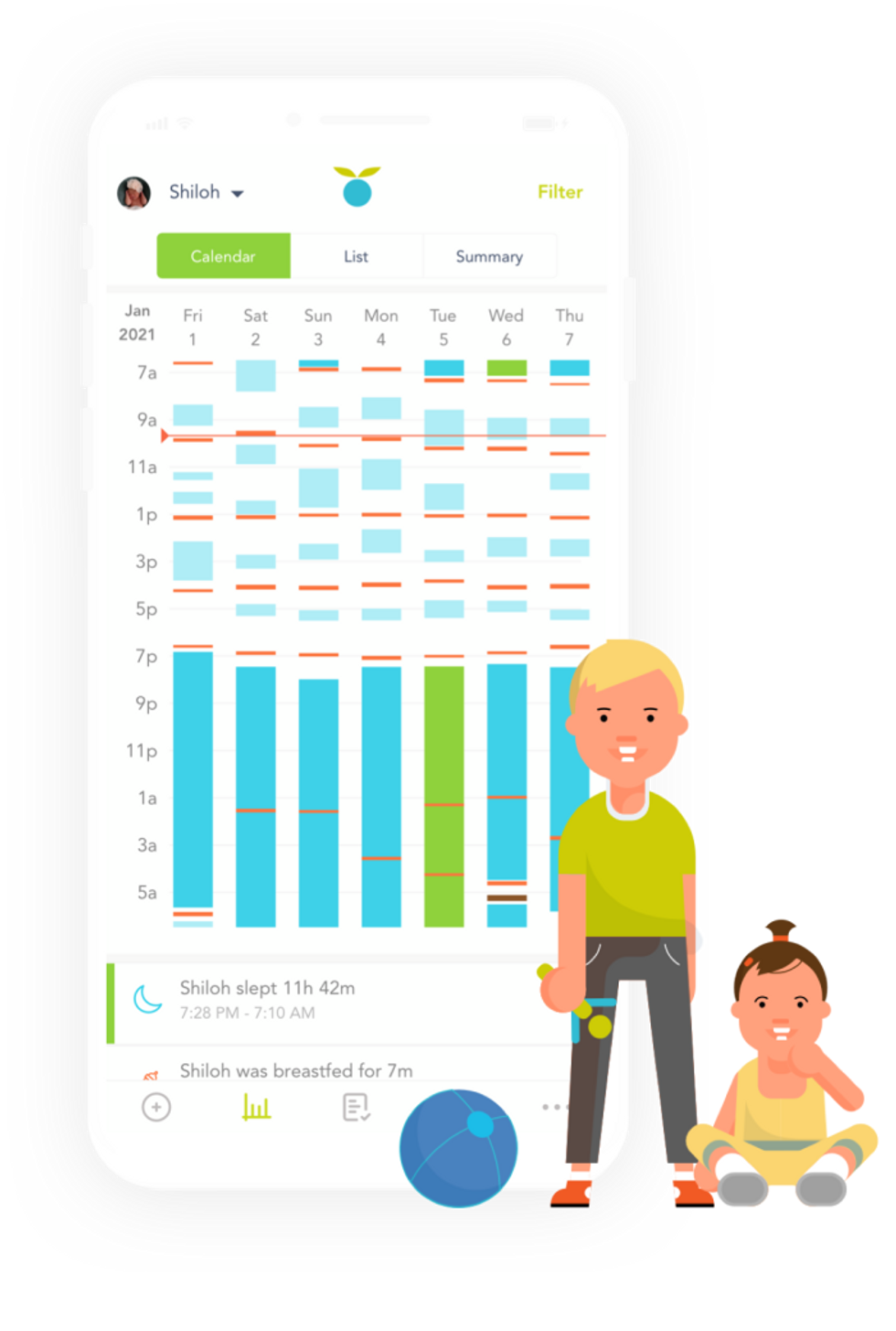 "It allows parents to have more peace of mind and to plan better," said Toh, whose own baby woke every two to three hours for its first 20 months.
Toh says the app fills a gap in pediatric care. When parents take their newborns for frequent checkups, doctors are focusing on the growth and health of the child. But few resources exist for parents juggling a child's unpredictable sleep with work, personal relationships and their own mental health.
"If your child is waking up all the time at night, they're alive," Toh said. "That's the main concern here from the medical side. Now from a well-being side, it's not great."
Huckleberry is one of several biometric health apps that have grown in the absence of accessible acute care. Popularity in weight loss apps, exercise apps, sleep and habit-building apps have grown in the pandemic, according to Pitchbook.
"As more studies indicate that digital health apps can result in similar outcomes where traditional care may be unavailable, we expect the market for digital alternatives to remain robust," said Pitchbook analyst Kaia Cobain in a 2020 report on telehealth.

Huckleberry plans on expanding into new child behavioral verticals with the raise, like helping parents track exposing their children to allergens, and managing tantrums. The company works with dozens of sleep, nutrition and behavioral health experts to contextualize the data.
"It's just crazy — the more you get into it and the more you realize there are actually all these experts in these different areas, just most people don't have access to them," Toh said. "You need a very acute need before you can work with them. But the reality is that everybody has that kind of need to some degree."
From Your Site Articles
Related Articles Around the Web