headspace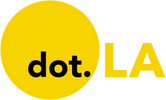 Get in the KNOW
on LA Startups & Tech
X
headspace
Image courtesy of Pearl
This is the web version of dot.LA's daily newsletter. Sign up to get the latest news on Southern California's tech, startup and venture capital scene.
Earlier this week, West Hollywood-based startup Pearl announced that its Second Opinion product had become the first AI-enabled device cleared by the Food and Drug Administration to read dental x-rays. Using the power of artificial intelligence, Second Opinion is meant to help dentists find maladies they'd otherwise miss through the eye test.

Getting FDA clearance is not easy, especially because Pearl had to prove its device could detect a variety of dental conditions (most medical devices have to prove only one capability). Pearl's CEO, Ophir Tanz, said it was a multi-year undertaking that entailed a 4,000-page clinical trial report.
There's a stark juxtaposition between a fast-paced tech world, where investors strive for needle-moving investments and a painstakingly slow regulatory process required to greenlight such technologies. Perhaps things would be easier if the FDA only regulated food and drugs; instead, it's in charge of overseeing an ever-growing universe of devices and apps that blur the line between consumer technology and medical equipment.
This is especially true as the pandemic has ushered in a new wave of health startups trying to address inefficiencies in the current system—from mental health apps built as a supplement or alternative to antidepressants and therapy, like Santa Monica-based Headspace Health, to virtual reality tools meant to provide at-home treatment for chronic conditions, like Van Nuys-based AppliedVR. (Both of those startups have received FDA approval for their products.)
By its own admission, the FDA isn't fully equipped to regulate some newfangled technologies, as that would require a clear understanding of how the technology works and a set of guidelines governing them. In 2018, then-FDA Commissioner Scott Gottlieb announced that that agency would begin creating better frameworks to address some of these shortcomings—but by all indications, progress is slow.
As a result, even if those technologies make it to market, it's difficult to ask clinicians to adopt them. What happens if they rely too heavily on a relatively unproven platform, and its faults get them sued for malpractice? What if a doctor disagrees with a piece of technology?
That's not to say the FDA should adopt the for-profit tech world's fast-and-loose style. After all, there's a reason regulatory processes are exceptionally deliberate and thorough. In a world where social media platforms can be used to meddle with democracies, imagine what a piece of health technology can do to the human body if not fully vetted and allowed to go awry. — Keerthi Vedantam

www.flickr.com
The holiday travel season is upon us.

With 59% of Americans now fully vaccinated, experts are predicting Thanksgiving will bring the largest travel surge expected since the start of the pandemic. More than 53 million Americans are expected to travel this Thanksgiving weekend. In Los Angeles, two million are expected to come through LAX.
For those trying to make last-minute travel plans (and assuming you're vaccinated), here are a few apps and services—many of them based in L.A.—that can help.
For the spontaneous traveler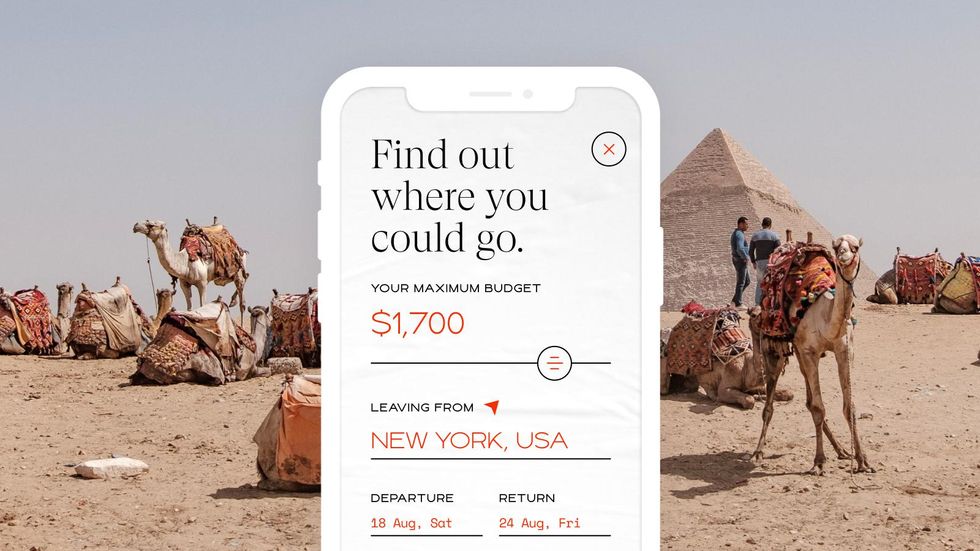 Elude dot.la
Elude: Available in the Apple app store
Elude is geared toward thrill-seeking travelers looking to save. After entering information like budget, time frame and trip preferences, you'll receive a number of flight and lodging options all around the globe. (If you need a specific location for the holidays, this is probably not the app for you.)
L.A.-based Elude has proven popular with Gen Z users, many of whom are starting to plan for New Year's. "We've been seeing a lot of people start to book for January, February time," said co-founder Frankie Scerbo.
Welcome: Available in the Apple app store
Whether you're traveling out of town or staying in a neighboring city, Welcome has 6.5 million listings that include maps of museums and other events nearby. The L.A.-based app also includes user-generated blogs and photos, news articles, and relevant travel and food stories.
For the budget-minded traveler
Hopper: Available in the Apple app and Google Play store
Having trouble knowing when is the best time to book a flight? Hopper, which is headquartered in Canada, predicts the prices for flights and will advise you on the right time to book for optimal savings. The app also features a color-coded calendar that helps travelers spot the cheapest days to travel.
For lodging accommodations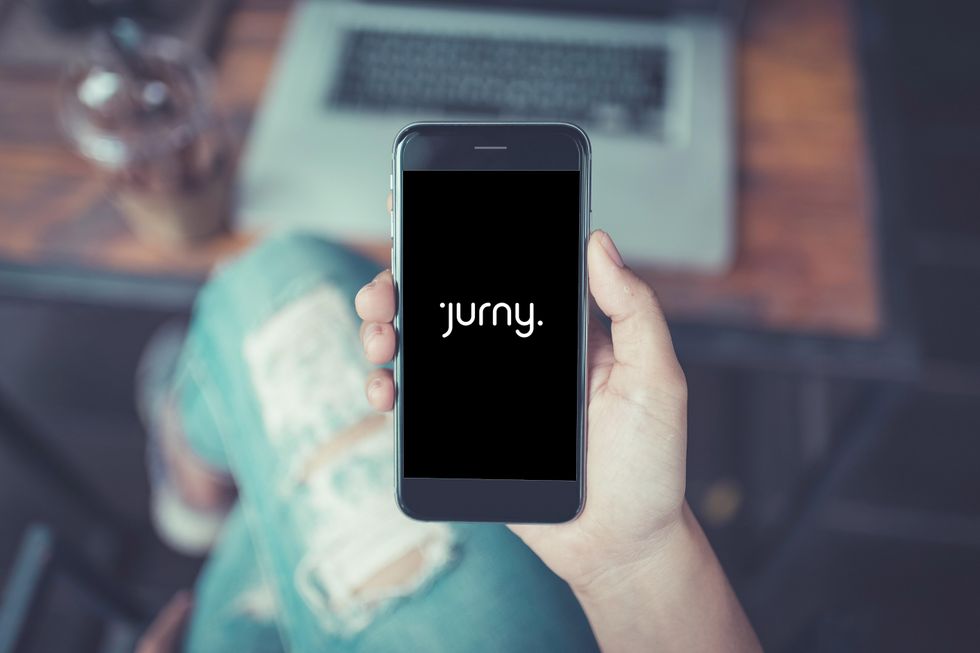 How Jurny Hopes to Make Hotel Booking and Check-in an 'Uber-like' Experience dot.la
Jurny: Available in the Apple app store

The app offers contactless check-ins to 600 hotels and short-term rental units including Blue Moon Hotel in New York and Casa De La O in San Miguel de Allende, Mexico.
Jurny, which is headquartered in Los Angeles, allows travelers to check-in and unlock their door from the app and can even adjust the temperature of their room. There is a huge presence in Miami, Nashville, Tel Aviv, New York, London and Central America.
If Jurny doesn't quite work, there's always the old app standby: Airbnb.
HotelTonight: Available in the Apple app and Google Play store
SF-based HotelTonight allows the user to book stays the same evening and up to seven days in advance. The hotel rooms are categorized into basic, luxe, charming and high-roller. HotelTonight also rewards its users anytime they reach a specific spending threshold which will grant access to perks like free in-app concierge, credits or cheaper rates.
For anyone looking to improve the airports better
MyTSA: Available in the Apple app and Google Play store
Everyone dreads the long check-in lines at the airport, especially at TSA. MyTSA allows travelers to check how busy the airport is likely to be on your specific day and time of travel based on historical data. This app will also let you check wait times at security checkpoints at major airports.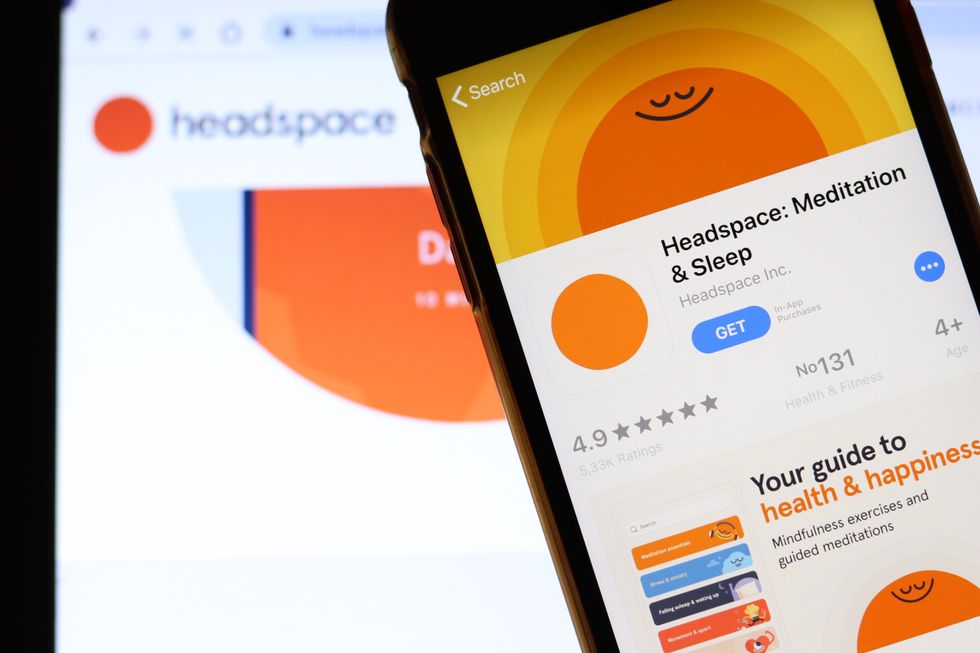 Headspace Snags Ex Hulu Exec As It Prepares New Netflix Sleep Series dot.la
Headspace: Available in the Apple app and Google Play store
The L.A.-based meditation app offers its users guided audio meditation and says it can reduce stress by 14% in just 10 days. Currently there are over 70 million members and 600,000 reviews. Headspace also offers courses for people with different lifestyles, whether you're a runner, student, or kid, they've got a meditation option for you.
Growing up in a South Asian household that had rules around food and eating, Abhilash Patel developed an eating disorder.

Patel never fit the typical profile for someone who has one — most people of color and men don't. But after years of working on a slew of behavioral health companies that dealt with addiction, including Rehabs.com and Recovery.org, Patel said he was ready to tackle eating disorders.
In 2020, Patel met with Dr. Wendy Oliver-Pyatt, an eating disorder specialist of 25 years, and the pair launched Within Health this week. The app pairs patients with dietitians, therapists and psychiatrists to treat a variety of eating disorders such as binge eating disorder, night eating syndrome and orthorexia.
Within Health is using AI and machine learning to track patient patterns like when they have difficulty completing the treatment or when they are late to a therapy session in order to better predict where patients might have difficulty and intervene early. It's a common model for data harnessing lots of health and wellness apps like Headspace.
"We're able to deliver treatment with more efficacy than it would have been otherwise. It allows us to track outcomes better," Patel said. "It allows [us] to deliver treatment for an extremely good life, that we believe is actually leading to better outcomes."
He said unlike group therapy and other treatments often alienate people who don't fit the public's perception of an eating disorder patient: men (a 2007 study found a quarter of anorexia and bulimia patients were men), people who are overweight (some studies indicate binge eating disorder and obesity are comorbidities) and LGBTQ+ people.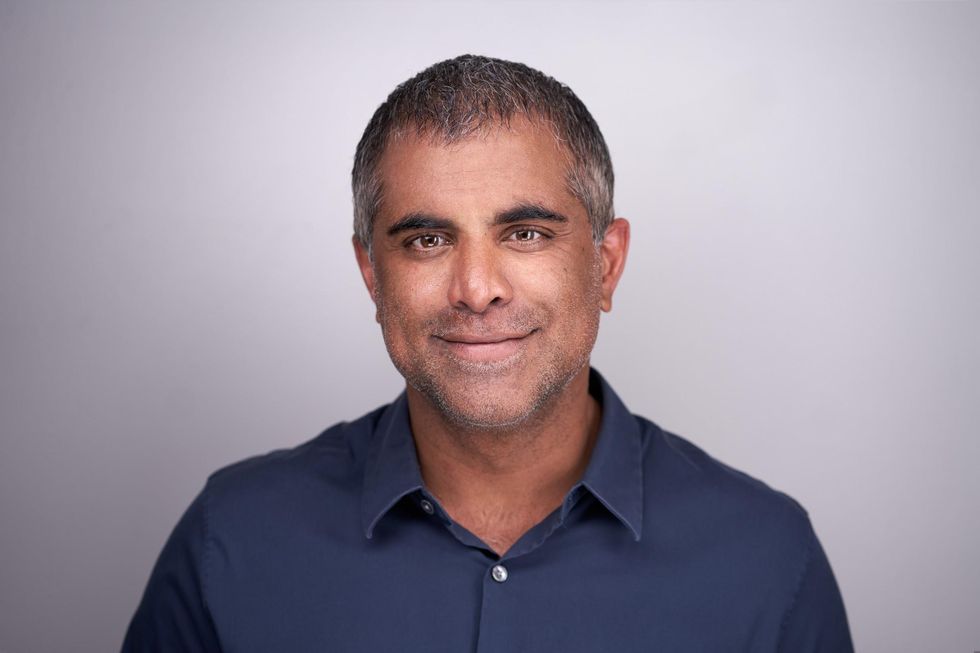 Abhilash Patel, co-founder of Within Health.
"That's a lot of people who generally don't talk about it or seek treatment because largely treatment is dominated by people who are female, because that's what we think about," Patel said.
Though Within Health is self-funded, it's launching at a time when venture capital activity in this space is at its prime. Mental and behavioral health apps raised $549 million in 2020, and nearly that same amount just six months into 2021, according to Pitchbook.
Noom, which uses psychotherapy principles around stress and anxiety to help people lose weight, raised $540 in a Series F round in May. Talkspace, a therapy company, went public earlier this year.
Eating disorders are difficult to treat because patients often relapse and face stressful situations. It requires long-term care and a team of professionals to help patients through. It also demands monitoring both food intake and one's mental health.
Those who do seek treatment find themselves seeking treatment from multiple doctors, therapists and others scheduling meetings and sitting on waitlists for eating disorder specialists.
"It's always people going to treatment. And that's why most people don't ever get treatment because they, for one reason or another, can't or won't go. Instead we make treatment go to people who are suffering."
From Your Site Articles
Related Articles Around the Web