headspace
headspace
Growing up in a South Asian household that had rules around food and eating, Abhilash Patel developed an eating disorder.

Patel never fit the typical profile for someone who has one — most people of color and men don't. But after years of working on a slew of behavioral health companies that dealt with addiction, including Rehabs.com and Recovery.org, Patel said he was ready to tackle eating disorders.
In 2020, Patel met with Dr. Wendy Oliver-Pyatt, an eating disorder specialist of 25 years, and the pair launched Within Health this week. The app pairs patients with dietitians, therapists and psychiatrists to treat a variety of eating disorders such as binge eating disorder, night eating syndrome and orthorexia.
Within Health is using AI and machine learning to track patient patterns like when they have difficulty completing the treatment or when they are late to a therapy session in order to better predict where patients might have difficulty and intervene early. It's a common model for data harnessing lots of health and wellness apps like Headspace.
"We're able to deliver treatment with more efficacy than it would have been otherwise. It allows us to track outcomes better," Patel said. "It allows [us] to deliver treatment for an extremely good life, that we believe is actually leading to better outcomes."
He said unlike group therapy and other treatments often alienate people who don't fit the public's perception of an eating disorder patient: men (a 2007 study found a quarter of anorexia and bulimia patients were men), people who are overweight (some studies indicate binge eating disorder and obesity are comorbidities) and LGBTQ+ people.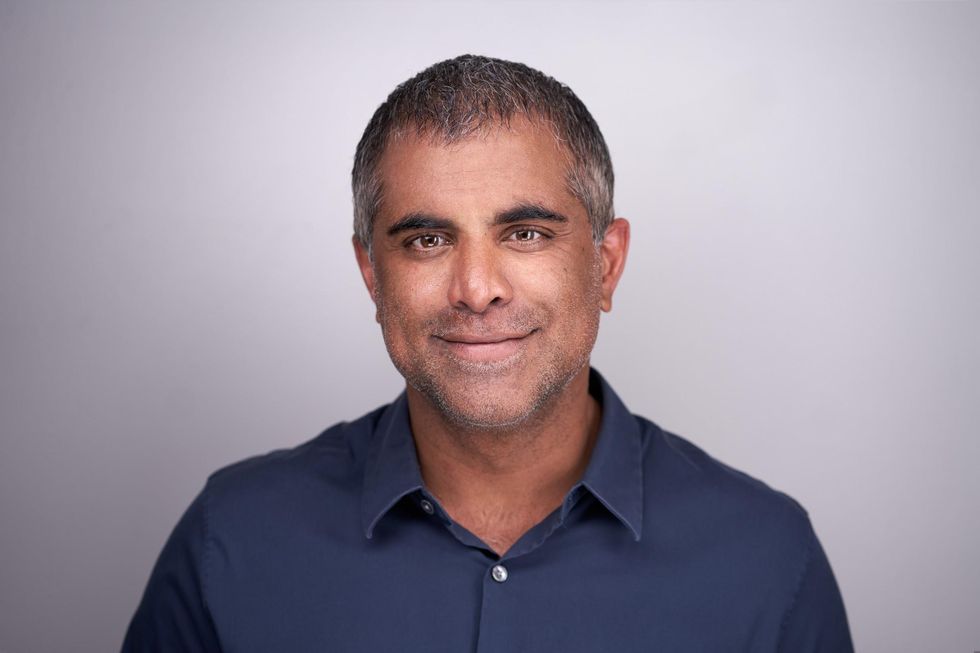 Abhilash Patel, co-founder of Within Health.
"That's a lot of people who generally don't talk about it or seek treatment because largely treatment is dominated by people who are female, because that's what we think about," Patel said.
Though Within Health is self-funded, it's launching at a time when venture capital activity in this space is at its prime. Mental and behavioral health apps raised $549 million in 2020, and nearly that same amount just six months into 2021, according to Pitchbook.
Noom, which uses psychotherapy principles around stress and anxiety to help people lose weight, raised $540 in a Series F round in May. Talkspace, a therapy company, went public earlier this year.
Eating disorders are difficult to treat because patients often relapse and face stressful situations. It requires long-term care and a team of professionals to help patients through. It also demands monitoring both food intake and one's mental health.
Those who do seek treatment find themselves seeking treatment from multiple doctors, therapists and others scheduling meetings and sitting on waitlists for eating disorder specialists.
"It's always people going to treatment. And that's why most people don't ever get treatment because they, for one reason or another, can't or won't go. Instead we make treatment go to people who are suffering."
From Your Site Articles
Related Articles Around the Web
Best known for its meditation app, Headspace announced it is merging with Ginger, a mental health service that provides on-demand teletherapy and telepsychiatry offerings.

The two will form Headspace Health to offer a spectrum of mental health services from meditation to video calls with therapists at a combined valuation of more than $3 billion.
The company projects $300 million in sales revenue by the end of the fiscal year, half of which is expected to come from employers and health plan.
Headspace, which offered the popular app to teachers for free during the pandemic, said with the merger Headspace Health will have more than 2,700 companies as clients. The two companies were introduced last year through a common investor, LinkedIn executive Jeff Weiner.
The merger will allow Santa Monica-based Headspace to branch out from its popular meditation app into the world of telehealth, which has seen increased demand during the pandemic. The company has long tried to pursue more clinical offerings, including getting the meditation app approved by the FDA by 2020.
Karan Singh, co-founder and COO of Ginger, said the merger would allow the company to offer a more comprehensive suite of care products that span preventative care to acute mental health care. For example, if someone had trouble sleeping, the company could offer sleep treatments while also investigating the underlying cause of lack of sleep.
"Most people don't actually know what they have, they just know they're not feeling well," Singh said. The new company can "figure out what you need by leveraging really great clinicians and providers, along with great technology, to guide you to the right resources."
Ginger CEO Russell Glass will be the CEO of the newly-formed Headspace Health, while Headspace CEO Cece Morken will be the president.
Headspace Health is leveraging what it calls the largest mental health dataset in the world - partly created by Ginger's access to chat transcripts between clients and mental health coaches, clinical assessments and satisfaction scores - to suggest more personalized care through meditation, treatment or sleep.
"We can start to develop or predict the kinds of programs or tools or resources for other people like you, that have used that said content to get them better," Singh said.
The new iteration of Headspace Health, one that combines Ginger and Headspace, is a far cry from the subsidiary Headspace created last year under the same name. It focused on creating "digital therapeutics," Megan Jones Bell, the chief science officer at Headspace said in an interview with Matter CEO Steven Collens in 2020. The vision was to create a medical device or health care service that was approved by the FDA to manage chronic conditions.
"These sets of products, given they are framed as treatments which are different from our general wellness offering via our consumer and enterprise product, we are going through a rigorous clinical trial process," Bell said.
A Headspace Health representative said the original idea behind the subsidiary was to create prescriptive treatments around issues like migraines. Since, the company decided to shift gears and prioritize mental health at large.
"Together, as Headspace Health, we will address the systemic challenges of access and affordability in a fundamentally different way by creating the world's most holistic, scalable, and effective mental health and wellbeing company," said Morken.
Editor's note: This story has been updated with comments from Karan Singh.
From Your Site Articles
Related Articles Around the Web
On this episode of the L.A. Venture podcast, sit down with Daniel Leff, the founder and managing partner of Luminari Capital, as well as the co-founder and managing partner of his latest fund, Waverley Capital.
Leff has spent 22 years investing in media space. Both Waverley Capital and Luminari Capital are focused on investing in digital media disruptors and innovators.
In this conversation, Leff shared some insights on his work with Waverley co-founder Edgar Bronfman Jr., the CEO of Warner Music Group and former CEO of Universal Studios.
Leff says he and Bronfman see their fund's mission as "trying to find invest in and help build what we call category defining media companies."
Leff has devoted his career to this mission; he was the second institutional investor in Roku. Today, his portfolio includes Headspace, Wondery, FuboTV, Matterport and The Athletic.
He says media is a unique industry, especially in L.A.
"In the media industry, it's a different path to be disruptive," he says. "Business is done differently. It's almost never that a very young person can come into the market and rail against the establishment and expect to be successful."
He argues it's important for both startups and enterprise companies to not "chase the past" and to recognize that you cannot "put Disney out of business. You can't put Comcast out of business. You can't put Viacom out of business… but you can disrupt them."

In the rest of this episode, Daniel shared about how he got established in media, his connection with Roku founder Anthony Wood and his plans for moving forward.
Daniel Leff is the the founder and managing partner of Luminari Capital, and the co-founder and managing partner of Waverley Capital.
"People say content wants to be free. No it doesn't. Great content requires a lot of investment."—Daniel Leff
dot.LA Engagement Intern Colleen Tufts contributed to this post.
Want to hear more of L.A. Venture? Listen on Apple Podcasts, Stitcher, Spotify or wherever you get your podcasts.