nft
The virtual influencer Miquela Sousa, aka Lil Miquela, whose rise has garnered equal parts uproar and admiration, continued her foray into NFTs on Wednesday with part two of a five-part series that promises to "tell a special story over time."
Brud, the L.A. startup behind Miquela and a handful of other characters with fully fledged digital identities across social media, is doing the free drop to hype up their superstar avatar and expand her narrative. An announcement from the company said the underlying artwork, called "Unseen by eyes but forged in stone," can exist as a standalone piece or as part of a collection that will roll out over the next several months.
Brud appears to be gamifying the collection of tokens to unlock a unique, surprise reward.
"This NFT is part of a larger series featuring Miquela," the company wrote in a Google doc linked in Miquela's tweet announcing the drop. "Each NFT in this series serves as a piece to a larger puzzle. Each piece will work together to tell a special story over time. The only way to access the story before anyone else is to own each NFT and connect them together along the way."
New NFT drops NOW! First 1500 people to reply to THIS TWEET with their wallet address will BE BLESSED and the FULL… https://t.co/7XZdblfZbd

— lilmiquela (@lilmiquela)1617814863.0

Users could claim one of the available 1,500 NFTs by replying to Lil Miquela's tweet with the address to their crypto wallet.
Brud, valued at $144 million, said it will deliver the tokens within 24 hours. Users had to agree to let the company contact them in the future for marketing purposes.
Within three hours the post had received nearly 4,000 comments and been retweeted over 1,600 times.
Upon validation of users' addresses, Miquela's Twitter would post a response.
"Obsessed with u, there's 1481 left!"
"We're making history, TYYY!! there's 1377 left!"
"We're making history, TYYY!! there's 1203 left!"
And so on.
Since debuting on Instagram in 2016, Lil Miquela has picked up three million followers and sponsorship deals from the likes of Supreme and Barney's. Her curated digital identity ostensibly makes her less of a risk than human influencers for brands.
Last year, the digital teenager was estimated to have earned more than $12 million. She's repped by CAA, alongside many real celebrities, and has appeared on a billboard in Times Square.
In November, Brud released her first NFT, tied to a digital artwork entitled "Rebirth of Venus" that sold via SuperRare for 159.5 Ether. At the time, that was worth about $82,000; Ether's value has since nearly quadrupled. The winning bidder of that token appears to be linked to crypto investment fund Divergence Ventures, based on the link in the buyer's SuperRare profile.

It has been a common refrain as NFTs have gone mainstream: the investor behind last month's headline-grabbing $69 million NFT tied to a digital artwork by Beeple also had a financial interest in propping up the legitimacy of cryptocurrency.
The latest Miquela offering is part of an ongoing spree of creative NFT offerings that provide buyers more than just a certificate of digital ownership tied to the blockchain. It also expands the storyline of a 19-year-old who blurs the lines between fantasy and reality as a racially ambiguous, socially conscious teenager.
From Your Site Articles
Related Articles Around the Web
NFTs (non-fungible tokens) are a novel form of ownership that could rejigger the financial landscape for creators. Even if the market for some of them proves frothy, this blockchain-based technology presents a unique way for artists to make money and engage their fans. With experimentation already underway, the gates are open for them to do what they do best: get creative.
The Opportunity
Several startup founders and musicians are looking to this incipient market not just as a means of selling digital collectibles, but as a unique way to offer fans exclusive, paid experiences.
"Any new avenue of potential profit is exciting in the music industry, considering the lack thereof from streaming and [the need to rely on] touring," said Brian Spencer, one half of the L.A.-based musical duo FINKEL.
There's nothing new about creators offering fans exclusive perks. What is new is that they can now be linked to an NFT that also functions as a "key" or "passport." Many artists are hoping this linkage can stoke demand for perks, thanks to the innate human attraction to ownership.
"There's a lot of psychological evidence that owning things matters a lot to people," said Valentin Haddad, a professor at UCLA Anderson School of Management who studies how and why people make financial decisions.
He pointed to the so-called "endowment effect," which, research has suggested, makes people value things more when they own them, simply because they own them. Since NFTs are a certificate of ownership, linking them to an experience – like a backstage pass, or a producer credit – should boost the value fans see in those experiences, Haddad said.
"I think the idea of tying some experiences, tying something more special, to the object [underlying the NFT] is going to increase," he said. "We're going to see lots of creativity."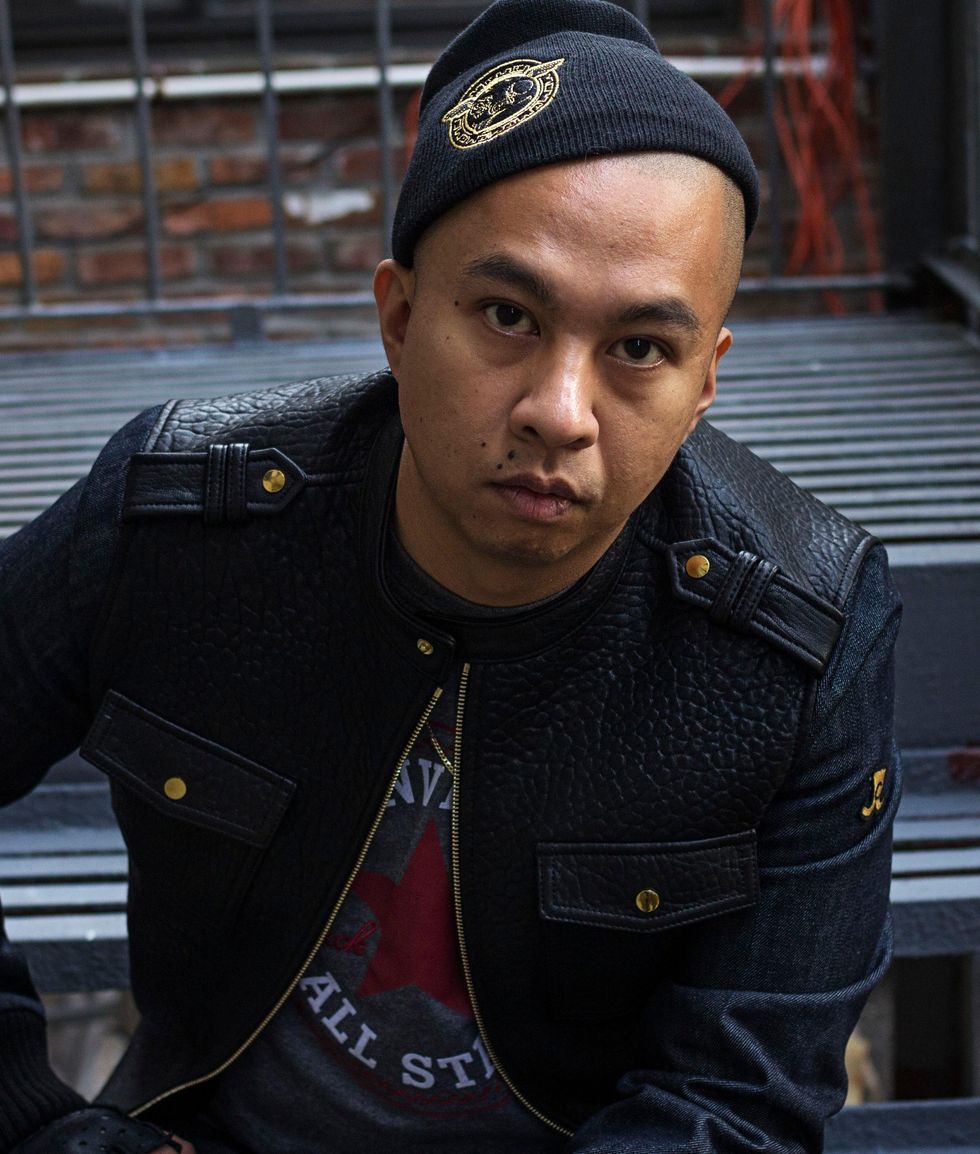 Illmind is auctioning 10 NFTs linked to audio files he created that owners can use royalty free.
Rikin Mantri's recently launched NFT-minting and -trading platform, Curio, has sold about $130,000 worth of tokens tied to graphic novel characters the company licensed, and it plans to expand soon into other IP, including music. Mantri sees the eye-popping prices capturing headlines as indicative of a bubble, but thinks NFTs have enduring potential.

"We think NFTs have a strong use case in building digital collectible collections and offering experiences around those collectibles," he said. "It's a completely new incremental revenue stream."
Kings of Leon, the Grammy-winning band, released their new album last month alongside a series of NFTs, six of which were high-end "golden ticket" versions that granted token owners lifetime front-row concert tickets. In February, 3LAU, a DJ, auctioned off a topshelf NFT that entitled one fan to creatively direct a new composition.
Rapper Post Malone is planning to sell an NFT linked to a private game of beer pong. Illmind, a Grammy-winning DJ, is auctioning 10 NFTs linked to audio files he created that owners can use royalty free. Electronic musician Aphex Twin recently turned an NFT into a digital scavenger hunt. And Logan Paul, a YouTuber, linked an NFT to the opportunity to watch him unbox rare Pokémon cards.
Other creators are taking a less experiential and more charitable approach to offering NFT products. Street-artist Shepard Fairey, best known for designing the Obama "Hope" poster, is working with East Hollywood-based Verisart to auction off a digital artwork as an NFT, and donating the proceeds to Amnesty International. Pussy Riot, a Russian feminist punk rock group led by activist Nadya Tolokonnikova, recently minted four NFTs tied to a video produced by young AR pioneer Asad Malik of La Cañada-based Jadu, some of the proceeds of which went to a shelter for domestic abuse survivors.
Meanwhile as the metaverse inches closer, the range of perks and experiences that can be tied to NFTs is growing. One sign of things to come is Decentraland, a virtual world with its own blockchain-enabled currency that has hosted digital parties that require NFT-ownership for entry.
Financial Stake
The same technology that enables these unlockable perks, whether digital or in-person, also allows artists to retain a financial stake in all future sales of the NFTs they issue. Stipulations like sending 10% of the price paid for an NFT to a specified bank account can be executed automatically: thus the term "smart contract."
Smart contracts are one element that distinguishes the Ethereum blockchain, on which most NFTs run, from the blockchain that underpins Bitcoin and many other cryptocurrencies.
They're also what could make NFTs helpful to smaller artists in particular. Since smart contracts can theoretically automate tasks like preventing fraud and scalping, they open up new opportunities.
"It's giving artists lots of access to ways to share experiences and share things that big artists could always do [but] small artists couldn't," Haddad said. "The benefits are likely to accrue to the top, but I think it will benefit everybody by creating a better way to exchange with your fans."
Artists' NFT Concerns
One downside to NFTs is the high volume of electricity they use, which can harm the environment. That's turning some artists away from them for now.
FINKEL is unlikely to pursue NFTs until the environmental concerns can be addressed, Spencer said.
One way of doing so could be a shift in how the blockchain works. Validating who owns what on a blockchain has largely relied so far on a method called "proof-of-work," which requires intensive computation that uses an immense amount of electricity. Some observers say an alternative method, called "proof-of-stake", would require less and could be less environmentally harmful. Although proof-of-stake has not been widely adopted, Ethereum has publicly stated it wants to transition to it, in part because of its environmental benefits.
Beyond environmental concerns, some artists bridle at NFT perks because of their inherent exclusivity and transactional nature.
Rebecca Arango, aka Oddnesse, thinks the tactic could perpetuate what she views as a deeper problem underlying the tenuous financial situation that many musicians find themselves in: fans have lost the human connection they once had with the artists behind the music they love.
"It's like the music just comes and goes and it'll always be there, and if one artist goes broke and gives up, there's always another one where that came from," she said.
But she concedes she may be fighting an uphill battle.
"I'm still going to advocate for the [intrinsic] value of the songwriting and the records," said Arango. "[But] if people are really into owning these digital tokens, I'll have to get with the program."
From Your Site Articles
Related Articles Around the Web
Even Rikin Mantri, whose company launched an NFT exchange on Friday, admits the eye-popping sums being paid for digital artwork, NBA highlights and even Tweets are being fueled by hype.
Mantri, co-founder of Curio, which launched last month, expanded his platform to let fans trade their digital collectibles directly. It will be competing with a bevy of blockchain-backed collectible exchanges including Rarible and OpenSea, which just raised $23 million.
But Curio plans to appeal to the average consumer by targeting dedicated fan bases and partnering with well known entertainment brands. Already, it's struck a deal with Fremantle, which owns the television drama "American Gods" franchise, based on the graphic novel by Neil Gaiman.
"We're definitely seeing a hype cycle," Mantri said. "If you see who's placing the bids, it's based on crypto enthusiasts who've made a lot of money investing early on."
But he still sees a big business in targeting dedicated fans. "We think about (NFTs) as a passport to prove your fandom and also unlock VIP experiences."
So-called "smart contract" technology that underpins NFTs can give the owners of these tokens special access to experiences, like celebrity meet-and-greets.
Mantri thinks most people won't care about the underlying technology of NFTs in the same way they care little about how credit cards work. To appeal to a non-cryptophile audience, Curio accepts payments in normal currency – in contrast to many NFT platforms that require crypto – and also offers a "gallery" feature and enables sharing on social media to allow collectors to "flex" their items.
"Collection is a human condition," Mantri said, noting his old pet rock, trading card and watch collections that have been gathering dust.
Mantri and co-founder Juan Hernandez met in the computer science program at Northwestern University. Hernandez went on to build a blockchain-based financial exchange as founder of OpenFinance Network. Mantri entered the world of entertainment, first at William Morris and later at ABC. Along with Ben Arnon — an early employee at tech startup Wildfire that was later acquired by Google — the two began the company last year to capitalize on their experience across crypto and entertainment. They wanted to ride the tailwind created by NBA TopShot, which first launched in July 2019.
Curio has so far sold 2,350 NFTs connected to seven different American Gods characters. The tokens have been priced between $50 and $100, depending on their rarity, and have in total yielded $130,000 since sales began in late February. Collectors who purchase all seven types unlock one of two bonus items.
Mantri said every NFT "drop" has been sold out within two hours, and some in as little as 90 seconds.
One NFT that was sold originally for $100 later traded for $1,800. Numerous others have traded for six- or seven-times their sales price, Mantri said.
Curio makes its money by taking a percentage from the primary purchase and from any secondary-market trades – which it now enables on its own platform. The intellectual property rights holders receive the remainder.
With Fremantle, Curio is working with its merchandising division, which manages the distribution of earnings to the proper rights holders.
"It's all boats rise; a completely new incremental revenue stream," said Mantri.
The company also plans to offer a service that allows IP owners to create their own NFT platforms.
Earlier this month, Curio announced a $1.2 million raise that it closed in late 2020. It is currently pursuing another round.
Since Hernandez built Curio's platform eight months ago, the company has grown to 12 employees, and plans to expand to 20 next month.
The timing of Curio's future NFT "drops" will largely be determined by its partners' overall marketing strategies – for example, in between show seasons, or to boost one-off content releases.
"It's about fitting into the space in between a fan's experiences," Mantri said.
He thinks these partnerships and a selective strategy of what to offer will help Curio stand out.
"Open Sea and Rarible are more like YouTube and user-generated content; we're more of a Netflix model," Mantri said.