blockchain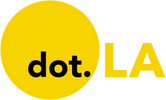 Get in the KNOW
on LA Startups & Tech
X
blockchain
Photo courtesy of SimWin
Los Angeles Lakers legend Earvin "Magic" Johnson has just bought two new sports franchises—in the metaverse.
Johnson is investing in Beverly Hills-based SimWin Sports, a digital sports league where virtual teams and athletes backed by non-fungible tokens (NFTs) compete in simulated games. In addition to taking an ownership stake in the startup, Johnson has acquired a yet-to-be named basketball team and football franchise called the Los Angeles Magic. Financial terms of the deal were not disclosed.
Founded in 2019, SimWin Sports is among a crop of startups merging fantasy sports with blockchain technology. The league's NFT teams are owned by well-known athletes and celebrities, from Hall of Fame NFL wide receiver Jerry Rice to former Backstreet Boys singer Nick Carter. SimWin fans, meanwhile, can buy, sell and trade NFTs representing fictional players who can be drafted by the league's team owners. Those NFT holders can potentially earn money, too, when team owners like Johnson pay their players salaries and performance bonuses.
"This multibillion-dollar business is about to take off and the SimWin model is an excellent way for sports fans to get involved in this groundbreaking opportunity," Johnson, who will also serve as an advisor to SimWin, said in a statement.
SimWin's virtual sports contests are largely games of chance. Team owners can pre-set their game strategies and rosters, while player NFT holders may "train" their players to improve their attributes—but player performance itself is simulated through what SimWin calls an "innovative AI performance model." The digital athletes, in turn, develop over the course of their careers and can go through hot and cold streaks, much like real athletes.
"From a fantasy perspective, for all those people who wanted to own a team—whoever wanted to be a player, manager or player agent—they'll have an opportunity to do that," Andre Johnson, SimWin's executive vice president of business development, told dot.LA. (Andre Johnson, a former gaming executive at Sherman Oaks-based Mythical Games and L.A.-based Virtual Reality Company, is Magic Johnson's son).
The company has sold "dozens" of teams so far, including some for a seven-figure price, Andre Johnson said, while NFTs for players are expected to run between $300 to $600 for fans to purchase. SimWin also plans to generate revenue through merchandise and TV distribution deals, and aims to integrate sports betting through licensing deals with third-party sportsbooks, he added.
The 22-person startup expects to launch its first virtual football season by late summer or early fall, according to Andre Johnson. SimWin has raised $13.25 million in funding to date, according to PitchBook Data, from investors including 1UP Ventures, Animoca Brands, Infinity Ventures Crypto, Bron Studios, Kingsway Capital and YOLO Investment. The firm's CEO is David Ortiz, a former senior producer on EA Sports' popular Madden football video game franchise who's also worked at the gaming studios of Sony and Microsoft.
Other companies are attempting NFT-based sports leagues of their own, including Hermosa Beach-based Fan Controlled Football, which lets crypto owners call the plays in real-life games. Andre Johnson called sports the "biggest form of entertainment," but noted that most American pro sports leagues only run for a few months each year. SimWin—which says it will run games 24 hours a day, every day—is betting that die-hard fans will engage all year long with its more than 5,000 contests annually.
"We want everything that you would see from a traditional sports franchise," Andre Johnson said. "All the ways you can generate money, all the things you can do, we're just doing it from a digital perspective."
Photo courtesy of Gene Nubla
On a Zoom call last week, Gene Nubla was explaining the name and origin story he gave "Nicky Nickels," his Bored Ape NFT who will be a character in a forthcoming novel.
Nubla's Bored Ape Yacht Club #6717 wears a leather vest and orange beanie hat, but the cartoon ape's most distinctive feature is the silver coins covering his eyes. The 39-year-old Nubla—an associate vice president for a flower delivery service—imagined his Bored Ape as a member of a biker gang called the "Apes of Anarchy" who died during a botched cargo heist. Loved ones sometimes place silver dollars over the eyes of the dead during funerals, but Nicky's family used plain old nickels, Nubla told dot.LA. That somehow barred the ape from properly entering the afterlife, rendering him undead.
It may not be the best ghost story to come out of Los Angeles, but Nicky will soon haunt the pages of a book written by bestselling author Neil Strauss, who has penned autobiographies for the likes of Marilyn Manson and Jenna Jameson. Nubla has licensed Nicky to an NFT storytelling project called Jenkins the Valet, which is backed by Creative Artists Agency and will see Strauss cobble together stories from various Bored Ape holders.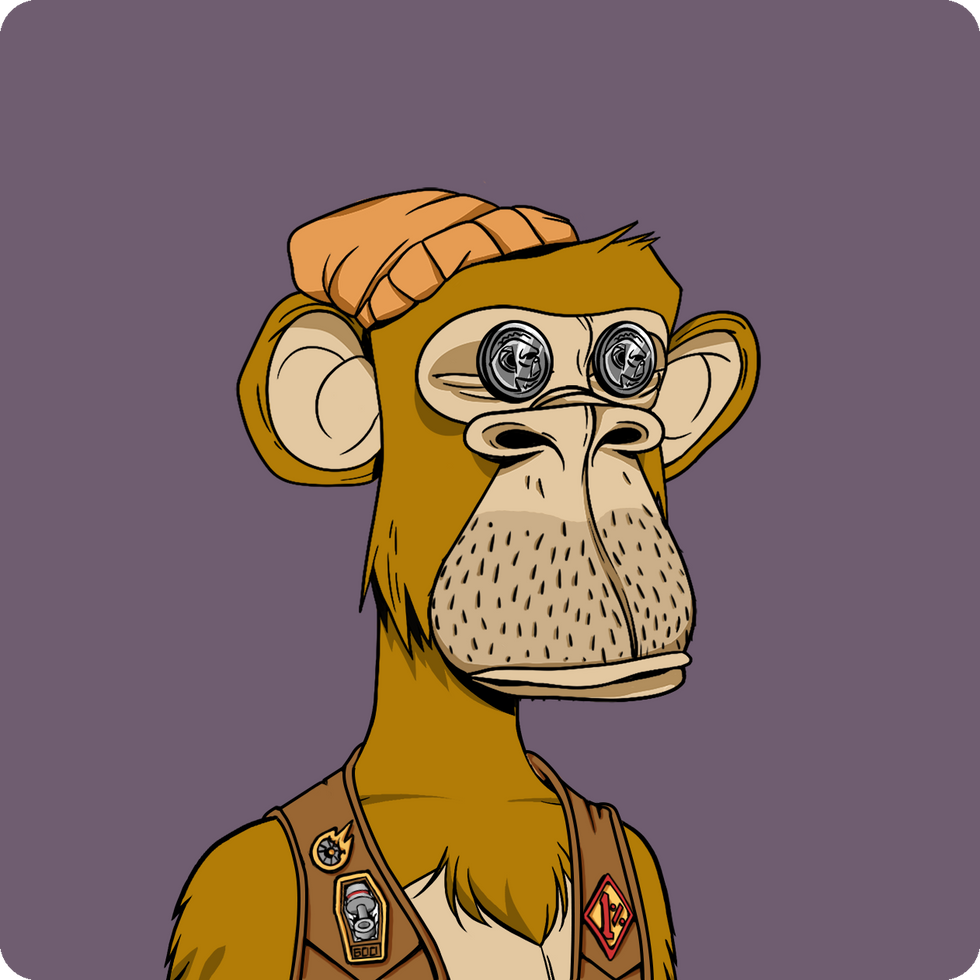 Nubla's Bored Ape Yacht Club #6717, which he affectionately named "Nicky Nickels."
Photo courtesy of Gene Nubla
"This goes into the philosophy of Web3—like, I can participate as an owner now," said Nubla. "I'm in the door now, versus on the outside looking in and just watching the movies [and] paying the ticket."
These days, there are scores of artists, startups and entertainment companies—as well as ordinary NFT holders—who are parlaying non-fungible tokens into commercialized intellectual property. Santa Monica-based Universal Music Group, one of the world's largest record labels, has created a "metaverse group" consisting of four Bored Apes who ostensibly make music, while crypto exchange Coinbase is using Bored Apes as characters for a film trilogy. Talent agencies like WME and United Talent Agency, meanwhile, have added Bored Apes and other NFT characters to their client rosters.
These creative works are possible because blockchain firms like Yuga Labs, the company behind Bored Ape Yacht Club, have attached broad commercialization rights to NFTs, which are unique digital assets verified using blockchain technology. Granting those rights could boost the value of NFT collections by making them more culturally relevant, according to experts, though it remains to be seen whether such projects can appeal to audiences beyond NFT adopters.

A lot of legal questions remain, too, as actor and producer Seth Green just learned the hard way. Green is developing a hybrid live-action/animated comedy called "White Horse Tavern," in which the creator's own Bored Ape—whom Green affectionately named "Fred"—comes to life as a friendly neighborhood bartender. The project was almost sabotaged last month when a scammer duped Green in an online phishing scheme—stealing four of his NFTs, including Fred. Since Bored Ape NFTs come with a license to commercialize the art, Green may have momentarily lost the rights to produce the show (Fred has since returned home safely). The drama turned Green into a poster child for how sketchy the world of NFTs can still be—the "Wild West" of digital assets, as some observers have put it.
Ready for Primetime?
Jeremy Goldman, a Los Angeles attorney who leads the blockchain group at law firm Frankfurt Kurnit Klein & Selz, credits companies like Yuga Labs for generating immense value for their NFT collections. The problem, as he sees it, are the collections' relatively brief terms and conditions that don't spell out what happens in certain situations, like when an NFT is stolen. That has the risk of killing projects and productions if investors or distributors are uncertain of the consequences.
"All of these NFT projects, including Bored Ape Yacht Club, are highly experimental and in some ways were never meant for primetime," Goldman told dot.LA. "A lot of questions about the license are sort of unanswered."
That hasn't stopped some entertainment tech firms from sticking NFT avatars in their stories. L.A.-based Invisible Universe is developing an animated parody called "The R3al Metaverse," which will include characters from five NFT collections. (Disclosure: dot.LA co-founder and executive chairman Spencer Rascoff is an investor in Invisible Universe).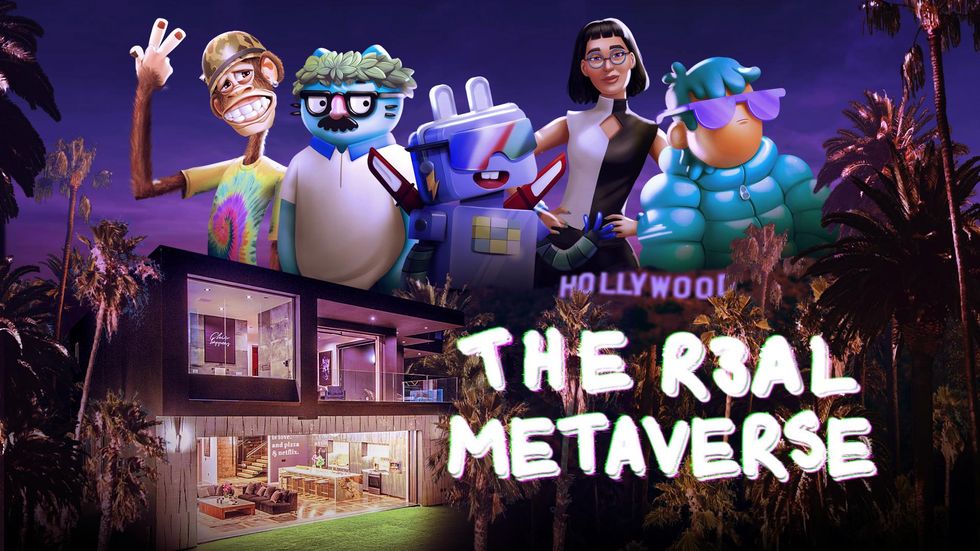 Promotional art for the "The R3al Metaverse."Photo courtesy of Invisible Universe
The startup bought three NFTs and secured licenses for two more that fit well with the story, CEO Tricia Biggio told dot.LA. Just to be sure, Invisible Universe approached the creators behind the NFT projects, as well. While those organizations had varying views on using the IP, they all saw the value of Invisible Universe's project, she noted.
"It was funny—some of them would be like, 'Well, you actually don't have to run it by us,'" Biggio said.
In "The R3al Metaverse," NFTs who live in the digital world come over to the real one after they're cast in a reality TV show and move in together. The parody pokes fun at the debate around the value of NFTs, as well: In one episode, the characters stare at a painting and are confused by its lack of "real-world application" besides being a wall decoration. ("Like zero utility," one observes, according to a storyboard of the scene.) Invisible Universe will release around 40 episodes of the program on social media platforms starting in late July, with each episode running between 45 and 90 seconds.
Who will watch a show about NFTs—which, for all of their recent hype, are still owned by just a tiny fraction of the population? Biggio said that the audience for "The R3al Metaverse" will primarily be holders of its featured NFT communities: Bored Ape Yacht Club, Cool Cats, Doodles, World of Women and Robotos, which collectively have roughly 50,000 tokens in circulation. That said, Biggio believes the show can build an audience outside the not-yet-mainstream NFT market and, in turn, boost the value of those collections.
"Because we aren't gating the content, we have a unique opportunity to onroad people into the Web3 space who enjoy the content, fall in love with the characters and want to be a part of the collaborative storytelling experience," Biggio said.
'A Unique Opportunity To Create Wealth'
At their most basic level, NFTs—like artwork at large—generate much of their value from their scarcity and cultural relevance. Yet companies like Yuga Labs have popularized the idea of giving NFT holders commercial rights as well, allowing Bored Ape holders to put their ape's face on a t-shirt or other merchandise and sell it. That not only makes the NFT itself more lucrative, but may well make the entire collection more valuable as Bored Apes are plastered on storefronts or featured in films.
"By giving broad IP rights—either making them public domain or granting commercial rights to holders—you're increasing the chances, potentially, that these items are going to get out there and go viral and become culturally relevant, and therefore sought after," said Goldman, the attorney.
Bill Starkov, a real estate developer who lives near Calabasas, "right by the Kardashians," in his words, is the founder of another primate-inspired NFT project, Apocalyptic Apes. (The collection's zombified primates look like scarier versions of Bored Apes.) Starkov said his team gave NFT holders the right to do "whatever you want" with the artwork—so long as they don't use the Apocalyptic Apes brand name. "We have to make sure they use it properly enough and it's used to promote our project and our brand in a good way," he explained.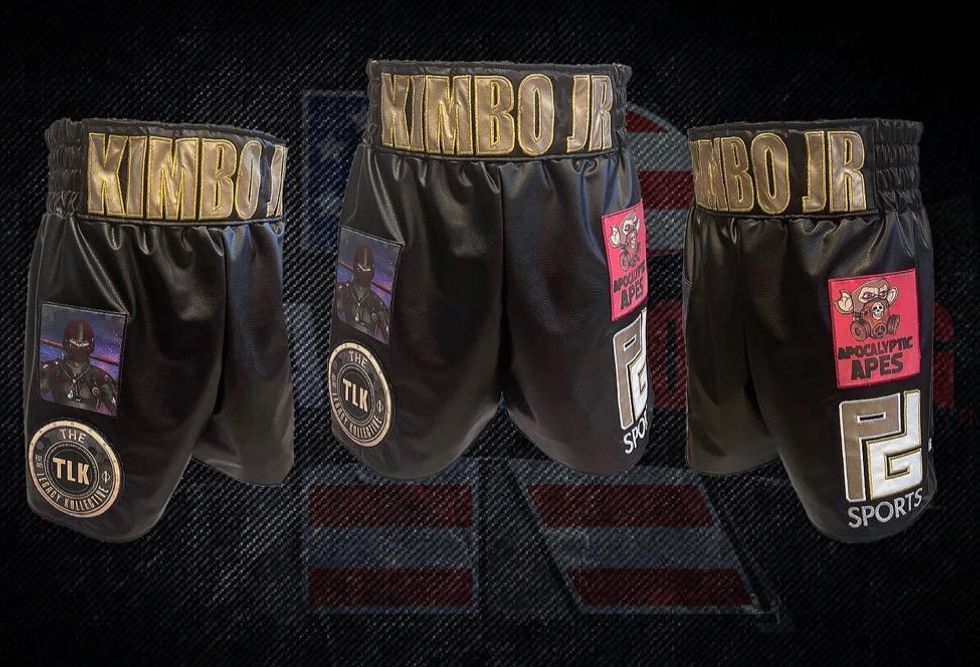 Apocalyptic Apes have been featured on the shorts of mixed martial arts fighters. Photo courtesy of Bill Starkov
Apocalyptic Ape holders have placed their simians on hot sauce bottles, exercise equipment and sunglasses, he noted, while on the entertainment side, a car-racing game, comic books and movies depicting the apes are all in the works, too. Starkov, who goes by Fity.Eth online, has also partnered with Nicky Diamonds, the owner of clothing company Diamond Supply, on licensing deals with Ape holders to create merchandise. Those deals are generating tens of thousands of dollars for ape holders who collaborated with Diamond, he said.
"One thing that people are sleeping on is the understanding of IP rights," Starkov said of some people in the NFT community. "They think it's a quick flip, but it's not. It's something long-term. It's something that's here to stay. It's a unique opportunity to create wealth."
Nubla is among the NFT holders who have taken advantage of those IP rights. Speaking through an augmented reality filter on his computer that made him look like Nicky Nickels, Nubla said he's earned some cash by allowing artists to make works based on his Bored Ape, including one artist who sells lapel pins bearing NFT art. A street painting of Nicky also adorns the side of a brick building in Brooklyn—part of a mural by the graffiti artist Masnah, who was paid for his work by NFT holders.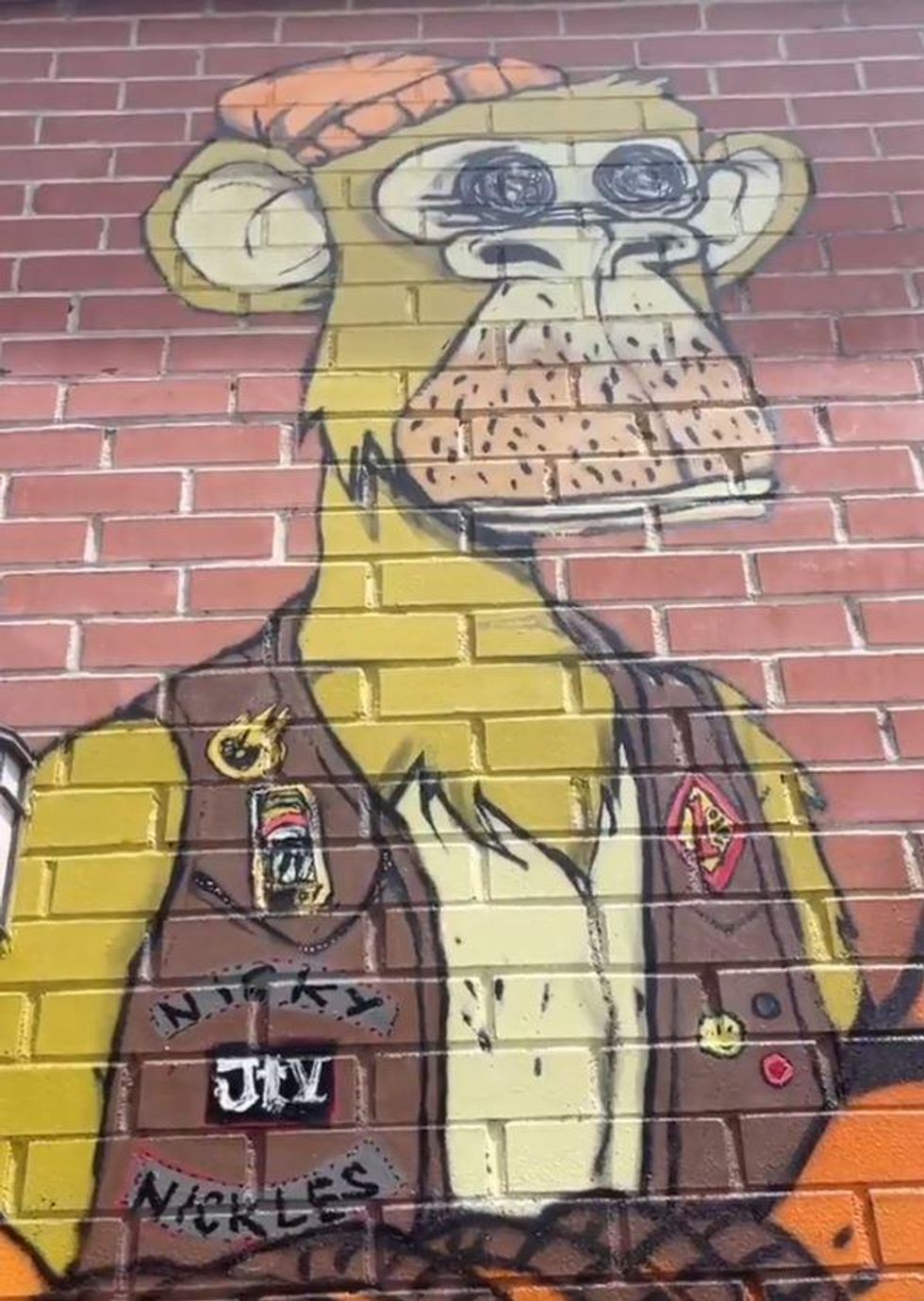 "Nicky Nickels" was featured in a Brooklyn street painting. Photo courtesy of Gene Nubla
When the Florida-based startup Tally Labs launched the Jenkins the Valet project last June, Nubla was one of the 69 lucky people to randomly mint a rare "Yacht" NFT. That allowed him to license his Bored Ape as a character in Strauss' novel and receive a share of the book's royalties. Nubla debated selling the Yacht NFT as its value reached six figures, but ultimately decided to keep it and build out Nicky's IP "just to see where it goes."
Nubla does see some risk in NFT collections decentralizing their IP; he noted that there isn't much stopping another Bored Ape holder from using their NFT to promote ideas or views that others may disagree with or find offensive. But like a lot of people involved in the space, he's enamored with the idea of Web3—a decentralized vision for the internet that runs on blockchain-powered applications.
"It'd be nice to be able to benefit off the royalties of anything that comes off this," Nubla said of the Strauss novel, which is coming out this summer. "But I'm doing it mainly just for the vibes."
From Your Site Articles
Related Articles Around the Web
Photo courtesy of Adim
Actor and filmmaker Rob McElhenney is venturing into the world of Web3.
On Tuesday, the "It's Always Sunny in Philadelphia" star launched Adim, a platform for creators to collaborate and obtain ownership of content they develop. It's essentially a network of writers' rooms where creators can come up with new characters and, in exchange, get a financial stake in their future success.
The Santa Monica-based company is the latest in a growing list of startups bringing blockchain technology to the entertainment industry. But unlike other ventures that require fans to buy NFTs, or non-fungible tokens, for access or creative input, Adim users first apply to work on projects and then receive NFTs upon acceptance, co-founder and COO Melissa Kaspers told dot.LA. Removing such financial barriers is part of the company's stated goal of opening access to new voices in the industry, Kaspers noted—adding that creators receive another NFT at the end of a project's development to denote their ownership stake in the intellectual property.
"At the root of all of it was: How can you get new voices into the new technology?" Adim co-founder and CEO Chase Rosenblatt said of the Web3 business idea. "How could they mesh together and really explode hand-in-hand?"
Other Adim co-founders include Spencer Marell, who formerly worked in talent representation at Glushon Sports Management, and Chase's father Richard Rosenblatt, a serial entrepreneur who co-founded NFT platform Autograph alongside NFL legend Tom Brady. Adim comes out of stealth equipped with $5 million in seed funding led by Chris Dixon, general partner at Silicon Valley venture capital giant Andreessen Horowitz.
The first project on the startup's platform will be run by McElhenney and Adim Chief Creative Officer Keyonna Taylor, a writer for "Always Sunny" and "Mythic Quest." The goal is to have 100 people in a "creator room" collaborate to develop four characters, Kaspers said, with the project's application consisting of one question: "Who is your favorite character and why?"
The company hopes its platform will eventually host a bunch of collaborative projects just like that for "creators of all kinds and all levels," Kaspers said—from amateurs to professionals, from writers to animators. Down the line, Adim could potentially monetize by collecting a fee for helping commercialize content created on its platform, she added.
"Our goal—being creator-centric and the whole point of using Web3 to do this—is to do it in a way that we can return a majority of the value back to the creators," Kaspers said.
Related Articles Around the Web