blockchain
A two-year-old Beverly Hills company, Apotheka Systems, has been quietly working with the Department of Veteran Affairs in Washington D.C. to develop a more secure system to keep health records.
A breach hit the Department's portal for making health care payments last year, exposing the data of 46,000 patients. The VA system, which serves 19 million veterans, isn't alone in their concern about security.
Large-scale health care systems have been roiled by data thefts, from Anthem's 2015 data hack to the SolarWinds hack in 2020 that left health care companies vulnerable. The online-moving health industry is increasingly looking for a solution, now that their work relies more heavily on secure, interactive networks.
Apotheka Systems thinks the answer to security lies in blockchain - a system that permanently tracks every change to a record. Last week, it was awarded a patent for a blockchain-backed patient data management product. The six-point system integrates everything from patient intake to payment processing on the blockchain, and that data can be accessed with a patient's fingerprint scan rather than an intake form, which is inherently less secure.

There's a growing market of players using blockchain to secure health data, including Irvine-based Guardtime, a blockchain security company that worked with Hungary and Estonia to establish blockchain protocols in their health care systems. Factom, based in Austin, Texas, creates blockchain platforms only health care workers can access.
The Health Care Industry's Opportunity
Blockchain has famously been used to power cryptocurrency transactions, partly because it's such a secure digital system that can properly track transactions. But the uses for blockchain go far beyond banking. The technology has been embraced by the world of art, supply chains and even voting; the U.S. Postal Service filed a patent on blockchain voting technology in 2020.
Health care could be next. The pandemic has pushed the brick-and-mortar heavy industry further online, and digitization has forced it to grapple with issues of privacy, security and accessibility.
Because of the sensitive nature of health records, strict controls are placed on who can access it and how.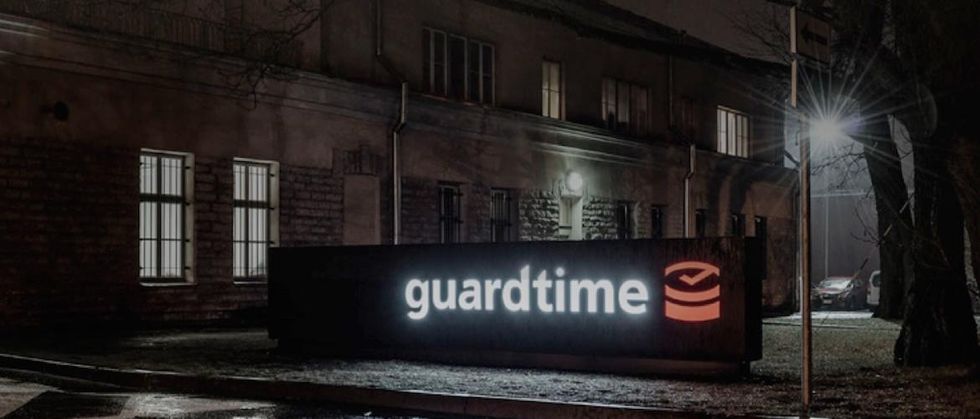 Few clinics and hospitals used telehealth services because of these restrictions, but when the pandemic hit, doctors (like many people working remotely) needed to access sensitive data from their homes. The federal government began to encourage remote medicine by making it easier for Medicare patients to receive telehealth services and relaxing restrictions on where providers can practice.

Apotheka's president, Dennis Maliani, said there's been an uptick in demand for blockchain solutions since the pandemic started. While many quickly hospitals quickly adopted technology to accommodate working from home, they also became vulnerable to massive ransomware attacks during an already devastating pandemic.
"Regardless of the technologies they are implementing, they still have challenges in terms of workflows, in terms of privacy, in terms of security," Maliani said.
Why Blockchain?
Experts say the blockchain's security and interoperability capabilities are crucial in a socially distant world.
"The records can never be deleted, meaning you can always find ways to track it and trace it and have the DNA fingerprints on the record from cradle to the grave," said Nick Vyas, a blockchain expert at the USC Marshall School of Business.
There are multiple benefits to using the blockchain in the health care industry, he added. Blockchain is inherently decentralized, with patient records copied in multiple places and uses layers of scrambled code to hide identifying information. Any changes or additions to the data is kept in a consecutive record, which allows for heightened security protocols when any changes are made to the data. Altered or hacked data is easily traceable.
"And those things can really enhance the traceability of the data, legitimacy of the data and provide a much better platform," Vyas said.
Blockchain can prevent high-cost mistakes in the pipeline of patient care. While patients are often operating between clinicians, lab workers, psychiatrists and pharmacists, patient care parties don't need to manually keep track of physical records. Unique codes, sometimes in the form of fingerprints or DNA scans, are assigned to each patient, so patients with the same name don't get confused.
Diagnoses and workflow can move quicker — a doctor can send a patient's records to a lab technician or radiologist, who can add to it and immediately send it back securely.
"We have the ability to connect all the intermediary and touch points," Vyas said. "I think the more cumbersome that is, the more you can make the case [for using the blockchain]."
Apotheka Systems began in 2018 to create blockchain technologies in health care spaces and began rolling out pilot programs at Pacific Stem Cells in Newport Beach and MetroHealth International, which is based in the United Kingdom.
Perhaps most notably, the company is part of an effort led by the Department of Veterans Affairs to identify retired vets who don't have access to patient care by assigning unique IDs for each veteran, so it becomes easier for the department to reach them and make sure they are getting the care they need.
"For minorities, access to care is very hard. And that is the same thing that we're seeing, especially with the VA community who are retired," Maliani said. "Some of them are disabled. Some of them have mental health problems because of PTSD during the war. So it's things of that nature whereby they see there's a need that technologies like ours can really come in and help."
The Blockchain Has Its Gaps, Too
Despite the potential benefits, the health care industry may not see the same explosion in blockchain technology that the creator world did. While NFTs have captured the imagination of moguls like Jack Dorsey and musicians like Kings of Leon, blockchain adoption in health care is more likely to be a slow burn.
Vyas said blockchain in art and finance has been largely embraced because so many players are involved in the process. With potentially millions of individuals using a financial system, for example, it can be difficult to verify transactions. Whereas, U.S. patient data changes hands in a mostly closed and already highly regulated system, Vyas said. That's because much of health care is siloed into insurance, hospital and network providers — rather than a universal health care system of hundreds millions.
Furthermore, the blockchain isn't infallible. The year 2020 saw more than a hundred Bitcoin hacks, and hackers will look for new ways to overcome blockchain-supported security in the future. Regulatory standards around blockchain inside health care still need to be addressed including making the system compliant with a 1996 federal patient protection law known as HIPAA that gives patients the right to access their records.
For years, the U.S. health care system lagged behind many industries when it came to embracing new technology and software, wary that sensitive health records could be breached. To push digitization, the federal government passed the HITECH Act in 2009 that created privacy and security regulations for digital patient records.
"It's a natural evolution that we're going through that just happened to have started 20 years later than other industries," said Chris Bergstrom, president of the tech-focused, disease management company AmalgamRx. "And that evolution is: we start with things on paper and then we digitize and collect them and then we learn how to do that [keep those records] do that on a go forward basis."
And just like the world has gotten used to sending large amounts of money online, the health care industry is similarly warming up to the way new innovations can cure inefficiencies, Vyas said.
"We're getting used to the idea of stretching our boundaries. We're comfortable with playing in this digital innovation space," he said. "The opportunities could be huge."
From Your Site Articles
Related Articles Around the Web
The virtual influencer Miquela Sousa, aka Lil Miquela, whose rise has garnered equal parts uproar and admiration, continued her foray into NFTs on Wednesday with part two of a five-part series that promises to "tell a special story over time."
Brud, the L.A. startup behind Miquela and a handful of other characters with fully fledged digital identities across social media, is doing the free drop to hype up their superstar avatar and expand her narrative. An announcement from the company said the underlying artwork, called "Unseen by eyes but forged in stone," can exist as a standalone piece or as part of a collection that will roll out over the next several months.
Brud appears to be gamifying the collection of tokens to unlock a unique, surprise reward.
"This NFT is part of a larger series featuring Miquela," the company wrote in a Google doc linked in Miquela's tweet announcing the drop. "Each NFT in this series serves as a piece to a larger puzzle. Each piece will work together to tell a special story over time. The only way to access the story before anyone else is to own each NFT and connect them together along the way."
New NFT drops NOW! First 1500 people to reply to THIS TWEET with their wallet address will BE BLESSED and the FULL… https://t.co/7XZdblfZbd

— lilmiquela (@lilmiquela)1617814863.0

Users could claim one of the available 1,500 NFTs by replying to Lil Miquela's tweet with the address to their crypto wallet.
Brud, valued at $144 million, said it will deliver the tokens within 24 hours. Users had to agree to let the company contact them in the future for marketing purposes.
Within three hours the post had received nearly 4,000 comments and been retweeted over 1,600 times.
Upon validation of users' addresses, Miquela's Twitter would post a response.
"Obsessed with u, there's 1481 left!"
"We're making history, TYYY!! there's 1377 left!"
"We're making history, TYYY!! there's 1203 left!"
And so on.
Since debuting on Instagram in 2016, Lil Miquela has picked up three million followers and sponsorship deals from the likes of Supreme and Barney's. Her curated digital identity ostensibly makes her less of a risk than human influencers for brands.
Last year, the digital teenager was estimated to have earned more than $12 million. She's repped by CAA, alongside many real celebrities, and has appeared on a billboard in Times Square.
In November, Brud released her first NFT, tied to a digital artwork entitled "Rebirth of Venus" that sold via SuperRare for 159.5 Ether. At the time, that was worth about $82,000; Ether's value has since nearly quadrupled. The winning bidder of that token appears to be linked to crypto investment fund Divergence Ventures, based on the link in the buyer's SuperRare profile.

It has been a common refrain as NFTs have gone mainstream: the investor behind last month's headline-grabbing $69 million NFT tied to a digital artwork by Beeple also had a financial interest in propping up the legitimacy of cryptocurrency.
The latest Miquela offering is part of an ongoing spree of creative NFT offerings that provide buyers more than just a certificate of digital ownership tied to the blockchain. It also expands the storyline of a 19-year-old who blurs the lines between fantasy and reality as a racially ambiguous, socially conscious teenager.
From Your Site Articles
Related Articles Around the Web
NFTs (non-fungible tokens) are a novel form of ownership that could rejigger the financial landscape for creators. Even if the market for some of them proves frothy, this blockchain-based technology presents a unique way for artists to make money and engage their fans. With experimentation already underway, the gates are open for them to do what they do best: get creative.
The Opportunity
Several startup founders and musicians are looking to this incipient market not just as a means of selling digital collectibles, but as a unique way to offer fans exclusive, paid experiences.
"Any new avenue of potential profit is exciting in the music industry, considering the lack thereof from streaming and [the need to rely on] touring," said Brian Spencer, one half of the L.A.-based musical duo FINKEL.
There's nothing new about creators offering fans exclusive perks. What is new is that they can now be linked to an NFT that also functions as a "key" or "passport." Many artists are hoping this linkage can stoke demand for perks, thanks to the innate human attraction to ownership.
"There's a lot of psychological evidence that owning things matters a lot to people," said Valentin Haddad, a professor at UCLA Anderson School of Management who studies how and why people make financial decisions.
He pointed to the so-called "endowment effect," which, research has suggested, makes people value things more when they own them, simply because they own them. Since NFTs are a certificate of ownership, linking them to an experience – like a backstage pass, or a producer credit – should boost the value fans see in those experiences, Haddad said.
"I think the idea of tying some experiences, tying something more special, to the object [underlying the NFT] is going to increase," he said. "We're going to see lots of creativity."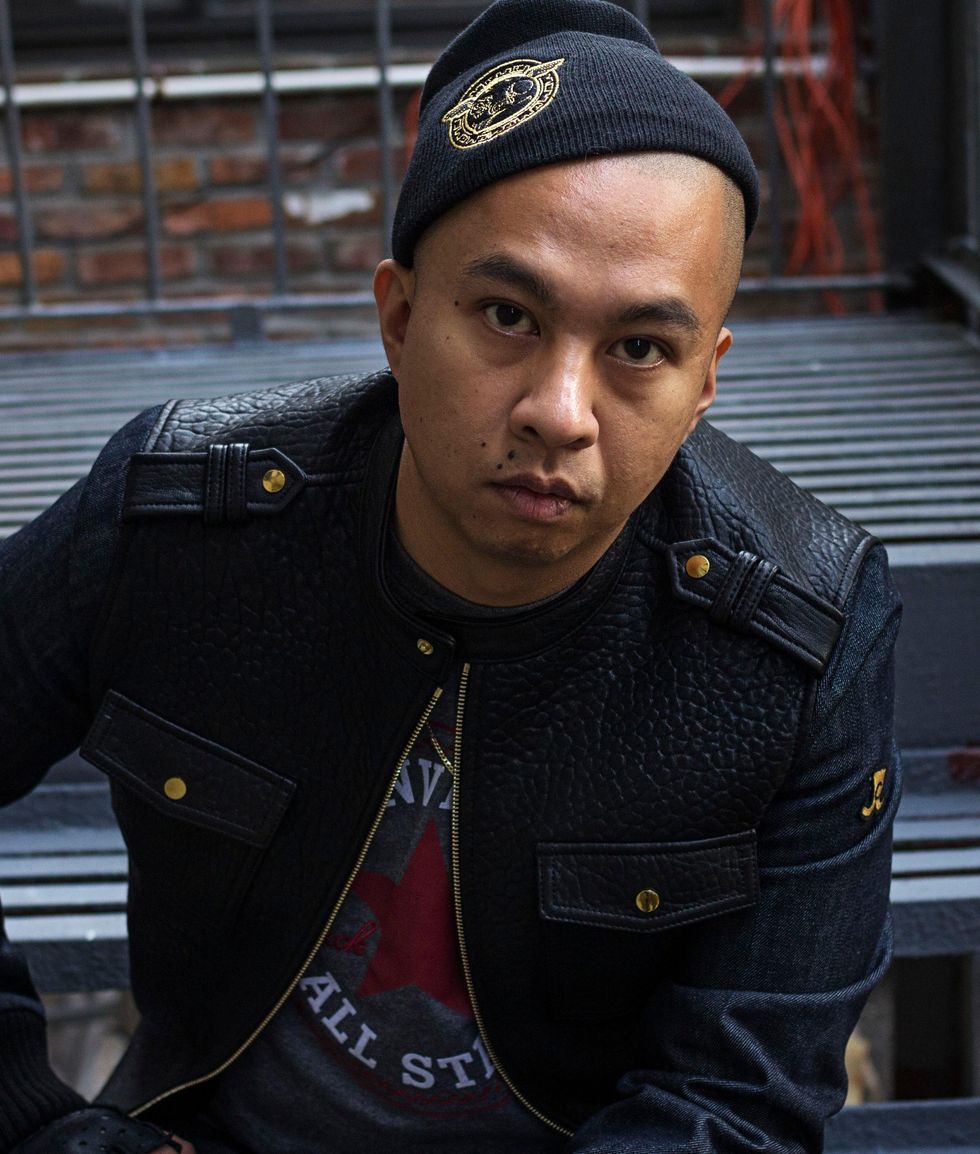 Illmind is auctioning 10 NFTs linked to audio files he created that owners can use royalty free.
Rikin Mantri's recently launched NFT-minting and -trading platform, Curio, has sold about $130,000 worth of tokens tied to graphic novel characters the company licensed, and it plans to expand soon into other IP, including music. Mantri sees the eye-popping prices capturing headlines as indicative of a bubble, but thinks NFTs have enduring potential.

"We think NFTs have a strong use case in building digital collectible collections and offering experiences around those collectibles," he said. "It's a completely new incremental revenue stream."
Kings of Leon, the Grammy-winning band, released their new album last month alongside a series of NFTs, six of which were high-end "golden ticket" versions that granted token owners lifetime front-row concert tickets. In February, 3LAU, a DJ, auctioned off a topshelf NFT that entitled one fan to creatively direct a new composition.
Rapper Post Malone is planning to sell an NFT linked to a private game of beer pong. Illmind, a Grammy-winning DJ, is auctioning 10 NFTs linked to audio files he created that owners can use royalty free. Electronic musician Aphex Twin recently turned an NFT into a digital scavenger hunt. And Logan Paul, a YouTuber, linked an NFT to the opportunity to watch him unbox rare Pokémon cards.
Other creators are taking a less experiential and more charitable approach to offering NFT products. Street-artist Shepard Fairey, best known for designing the Obama "Hope" poster, is working with East Hollywood-based Verisart to auction off a digital artwork as an NFT, and donating the proceeds to Amnesty International. Pussy Riot, a Russian feminist punk rock group led by activist Nadya Tolokonnikova, recently minted four NFTs tied to a video produced by young AR pioneer Asad Malik of La Cañada-based Jadu, some of the proceeds of which went to a shelter for domestic abuse survivors.
Meanwhile as the metaverse inches closer, the range of perks and experiences that can be tied to NFTs is growing. One sign of things to come is Decentraland, a virtual world with its own blockchain-enabled currency that has hosted digital parties that require NFT-ownership for entry.
Financial Stake
The same technology that enables these unlockable perks, whether digital or in-person, also allows artists to retain a financial stake in all future sales of the NFTs they issue. Stipulations like sending 10% of the price paid for an NFT to a specified bank account can be executed automatically: thus the term "smart contract."
Smart contracts are one element that distinguishes the Ethereum blockchain, on which most NFTs run, from the blockchain that underpins Bitcoin and many other cryptocurrencies.
They're also what could make NFTs helpful to smaller artists in particular. Since smart contracts can theoretically automate tasks like preventing fraud and scalping, they open up new opportunities.
"It's giving artists lots of access to ways to share experiences and share things that big artists could always do [but] small artists couldn't," Haddad said. "The benefits are likely to accrue to the top, but I think it will benefit everybody by creating a better way to exchange with your fans."
Artists' NFT Concerns
One downside to NFTs is the high volume of electricity they use, which can harm the environment. That's turning some artists away from them for now.
FINKEL is unlikely to pursue NFTs until the environmental concerns can be addressed, Spencer said.
One way of doing so could be a shift in how the blockchain works. Validating who owns what on a blockchain has largely relied so far on a method called "proof-of-work," which requires intensive computation that uses an immense amount of electricity. Some observers say an alternative method, called "proof-of-stake", would require less and could be less environmentally harmful. Although proof-of-stake has not been widely adopted, Ethereum has publicly stated it wants to transition to it, in part because of its environmental benefits.
Beyond environmental concerns, some artists bridle at NFT perks because of their inherent exclusivity and transactional nature.
Rebecca Arango, aka Oddnesse, thinks the tactic could perpetuate what she views as a deeper problem underlying the tenuous financial situation that many musicians find themselves in: fans have lost the human connection they once had with the artists behind the music they love.
"It's like the music just comes and goes and it'll always be there, and if one artist goes broke and gives up, there's always another one where that came from," she said.
But she concedes she may be fighting an uphill battle.
"I'm still going to advocate for the [intrinsic] value of the songwriting and the records," said Arango. "[But] if people are really into owning these digital tokens, I'll have to get with the program."
From Your Site Articles
Related Articles Around the Web