electric vehicles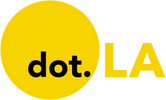 Get in the KNOW
on LA Startups & Tech
X
electric vehicles
Over the weekend Senate Democrats officially passed the Inflation Reduction Act in what amounts to President Biden's biggest legislative win so far. The bill includes a host of broad-spectrum economic policy changes and completely reworks the subsidies for electric vehicle purchases. The law still has to get through the House, but this should be a much smaller hurdle.

dot.LA covered the bill in depth as it neared the goal line at the end of July, and the final iteration doesn't change much. To recap:
1. The rebate total stays $7,500 but is broken into two $3,750 chunks tied to how much of the car and its battery are made in the US.
2. The manufacturer caps are eliminated, meaning even EV companies that have sold more than 20,000 vehicles are once again eligible.
3. Rebates will now only apply to cars priced below $55,000 and trucks/SUVs below $80,000
With the new system placing a renewed emphasis on American manufacturing and assembly, the calculus of which vehicles cost how much is still being worked out. The most comprehensive (but unofficial!) list I've seen has come from Reddit user u/Mad691.
In addition to the EV rebate program, the bill also includes a number of economic incentives aimed at curbing emissions and accelerating the country's transition to electric vehicles.
There's $20 billion earmarked for the construction of new clean vehicle manufacturing facilities and $3 billion will go help electrify the USPS delivery fleet. Another $3 billion will go to electrifying the nation's ports. Then there's $1 billion for zero-emission trucks and buses.
Now that the bill is about to be codified into law, VC investment in the sector might heat up in response to the new money flowing in.
"I do anticipate more climate funds standing up to invest in EV infrastructure," says Taj Ahmad Eldridge, a partner at Include Ventures and the director at CREST an ARES Foundation initiative with JFF/WRI that aims to provide training for people in the new green economy. "However, we do see funds being a little more thoughtful on diligence and taking their time to fund the right investment."
The sentiment seems to be shared across Southern California. ChargeNet CEO and Co-Founder Tosh Dutt says the Inflation Reduction Act "super charges" the company's effort to build infrastructure across the country.
"This investment accelerates the transition to renewable energy and gives companies like ChargeNet Stations the confidence to expand more rapidly, especially in underserved communities," says Dutt.
For Rivian, the bill's passage has left would-be customers in a sort of limbo. Because many of their models will exceed the $80,000 cap for trucks and SUVs after options, customers who've preordered are scrambling to sign buyers' agreements to take advantage of the current EV rebate scheme which doesn't include price caps. As I noted in the previous article, if you buy an EV before the bill is signed, you're eligible for the current rebate system even if the vehicle isn't delivered until 2023. Any existing contracts under the current system will remain valid.
With the legislation seemingly on the fast track to become law, it's unclear whether or not Rivian will expedite the purchasing process to allow customers to sign the buyers' agreement before the new rebate program becomes the law of the land. Tick tock!
From Your Site Articles
Related Articles Around the Web
This is the web version of dot.LA's daily newsletter. Sign up to get the latest news on Southern California's tech, startup and venture capital scene.
What if we simply…stopped building new gas stations? That's the gist of a new idea from Los Angeles City Councilman Paul Koretz.
A ban? So serious! Even radical. Depending on whom you ask, it's either brilliantly forward-thinking or outrageously irresponsible.
In reality, it's probably neither. Let's do some back-of-the-envelope math and I'll explain why.
There's really no demand for new gas stations. It seems the free market has known this for a long time: The number of gas stations in California increased by only 5% between 2010 and 2020, and the numbers have actually fallen slightly from their peak in 2016.
In other words, we're already not building new gas stations. Koretz is offering a solution to a problem that doesn't exist. The City Council is aware of this, of course, but argues that the phase out makes a statement about Los Angeles' commitment to climate, which is undeniably world-leading.
But if the ban does accomplish one thing it's opening the door to a discussion about what to do with these properties. So off we go.
So what would a bold political statement actually look like?
Let's first examine how the demand for gas stations is expected to decrease over the next few decades as EVs become widespread—and then mandatory.
Since 2011, the percentage of new car sales that are battery EVs has risen from 0.5% to 12.8% in California, bringing the state to a total of 563,070 light-duty EVs on the road. Whether this equates to a 12% decline in demand for gasoline is a trickier question. But that should start to change rapidly as EV adoption continues to accelerate. With the state mandating that all new vehicle sales be electric by 2035, we can assume that by roughly 2050 nearly every car on the road will be electric, since the average lifespan of a new car is 8-12 years.
"We've been hearing for years that EVs are going to reach price parity with internal combustion engine vehicles in the next two or three years," says Andy Shrader, director of environmental affairs, water policy and sustainability for Paul Koretz. "Once that happens, particularly with the high cost of gas, where is demand for gas cars gonna go? Probably in the toilet."
Still, details from the Council for what's going to happen to these properties remain scant.
For one thing, cleanup is going to be a major issue. Gas stations are notorious ecological problems known as brownfields. According to the EPA, a brownfield is a site that may be difficult to expand, redevelop or reuse due to pollution or contamination.
"Of the estimated 450,000 brownfield sites in the U.S., approximately one-half are thought to be impacted by petroleum," the agency says, "much of it from leaking underground storage tanks (USTs) at old gas stations. These sites blight the surrounding neighborhoods and threaten human health and the environment."
The city is weighing these exact issues and working on policy initiatives to ease the transition, Shrader says. Part of the problem, he adds, is that forecasting the rate of EV adoption is tricky: Supply chain constraints, changing economic incentives at the federal level and the larger macroeconomic climate are all throwing wrenches on both the supply and demand side, making it difficult to predict exactly how gasoline demand will be impacted.
"What is the curve of [EV adoption]?" asks Shrader. "We want to make sure that the arc of that transition meets demand, right? That's kind of the delicate balance we're trying to achieve."
A seemingly obvious solution is to convert old gas stations into level 2 or level 3 fast charging stations, and many will surely go that route. But charging an EV takes significantly longer than filling up a gas tank (for now), and chargers may be more effective if they're placed at offices, restaurants or retail areas.
People will also be able to charge at home, meaning the eventual demand for public recharging stations may be significantly lower than our current gas station needs. But, as Shrader notes, this creates its own issues.
"If people charge at their residences, then we've got the problem of increasing demand at a time when we've got less energy available from the sun," he says. "We need to upgrade the whole electric power grid."

No one ever said tackling climate change would be easy. While banning new gas stations probably doesn't get us much closer to that goal, at least Los Angeles isn't building more, or trying to ban EV charging stations unless they also offer gas. dot.LA will have more details for how the city manages this transition as they emerge.
"This is the beginning of a longer conversation," says Shrader. "The motion directs city staff to figure out how the city can do this. The specific details will come in the staff report and the Council will react and give direction." — David Shultz
Courtesy of Nikola
Two of the Southwest's most embattled electric vehicle companies have joined forces in a deal worth $144 million. In an all-stock transaction, EV truck maker Nikola has acquired battery assembly company Romeo Power.
Both companies have faced close scrutiny and lost considerable value since their SPAC deals: Nikola went public valued at $3.3 billion in June 2020 and has since been fined $125 million by the Securities and Exchange Commission for misrepresenting its financials and prospective business opportunities to inflate the deal; Cypress-based Romeo Power went public in December of the same year in a deal valued at 1.33 billion. It has since seen its stock price fall from $34 per share to just $0.70. Today's acquisition affirms that Romeo Power has lost more than 89% in value since going public.

The deal marks a logical—and maybe somewhat desperate—end point for the companies, which were already working closely together. Romeo Power has been the primary battery supplier for Phoenix-based Nikola, and Nikola has been Romeo's largest client. The deal offers something of a lifeline to the struggling battery company: Romeo Power has considerable cash problems this year, and a new deal reportedly comes with $35 million in interim funding just to help the company stay afloat until the deal closes. In a press release issued by Romeo Power, the company claims that the acquisition will save Nikola $350 million per year by 2026.
It remains to be seen whether the deal will mark a turning point for the two struggling EV hopefuls or if it will prolong the inevitable. Nikola has considerably more cash on hand, but has yet to generate revenue. Vertically integrating their battery supply chain might help them save money, but the truck company is still in desperate need of more customers.
From Your Site Articles
Related Articles Around the Web