space tech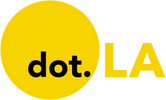 Get in the KNOW  
  on LA Startups & Tech  
X
space tech
\u200bPhoto: Gitai
Space robotics company Gitai raised a $30 million Series B extension this week, bringing the total value of the round to roughly $47 million.
The funding will be used to further develop Gitai's suite of space robots as well as build out its manufacturing footprint in Torrance. Previously Gitai announced it raised a $17.1 million Series B in March 2021; this additional raise is still part of that round.
Gitai's main products include an autonomous robotic arm, which was tested on the International Space Station in October 2021. It also developed a lunar rover called the R1, which it tested on Earth in March.
Funding for this tranche of the Series B came from a handful of existing investors in the company, and many of the backers are based in Japan. This included Mitsubishi's VC arm, JGC Holdings' Mirai Innovation Fund, Yamato Holdings' investment vehicle KURONEKO Innovation Fund, and the KDDI Open Innovation Fund. Other investors including the Dai-ichi Life Insurance Company, Electric Power Development, and Daiwa's DCI Venture Growth Fund joined the follow-on round.
In a May 25 statement, KDDI's fund said it expects Gitai's technology to help "assist in the construction and maintenance of artificial satellites, space stations, lunar bases, and Martian cities."
This is Gitai's overarching goal – CEO Sho Nakanose told dot.LA in April that "now is the time to expand our presence, expand our habitat" on other planets because "the conflict between the U.S. and China may escalate because of space resources on the moon."
Gitai's plan is to develop and sell robots at scale to reduce the cost of labor for building structures that allow humans to inhabit distant worlds. Nakanose also said that he views in-space habitability as impossible without an infrastructure of robots to build solar panels on faraway planets to produce power for the eventual outposts there.
In a statement Wednesday Nakanose said he was "thrilled to further expand our operations in the U.S."
Nakanose added, "while SpaceX and BlueOrigin are reducing the cost of transportation to space by 100 times, we at GITAI are taking on the challenge of reducing labor costs by 100 times. We will provide the most labor for the Moon and Mars and build infrastructure such as solar panels, communication antennas, fuel generators, and habitation modules."
Photo by Samson Amore
This is the web version of dot.LA's daily newsletter. Sign up to get the latest news on Southern California's tech, startup and venture capital scene.
Local Los Angeles-area startup Astrolab Inc. has designed a new lunar vehicle called FLEX, short for Flexible Logistics and Exploration Rover. About the size of a Jeep Wrangler, FLEX is designed to move cargo around the surface of the moon on assignment. It's a bit larger than NASA's Mars rovers, like Perseverance, but as it's designed for transport and mobility rather than precision measurement, it can travel much faster, at speeds of up to 15 miles per hour across the lunar surface.
In the short-term, this "cargo" would be mostly scientific equipment, but down the road, it's possible that FLEX could also contribute to larger-scale projects, such as building out a "lunar infrastructure." Astrolab founder Jaret Matthews told The New York Times that his goal, ultimately, would be to serve as a kind of "UPS for the moon," providing a "local distribution solution" once private companies had figured out the logistical challenge of getting their products to the lunar surface in the first place.
To that point, Astrolab plans to get FLEX itself on to the moon with help from SpaceX. Specifically, the company's new giant spacecraft, Starship, which will reportedly be ready for uncrewed lunar cargo missions as soon as 2026. Matthews – an engineer by trade, and a veteran of both SpaceX and NASA's Jet Propulsion Laboratory – assured the Times that FLEX will be part of the very first SpaceX commercial cargo flight to the moon. For their part, SpaceX has not yet made any specific announcements about when this might actually be happening, and didn't respond to requests for comment.
Starship is the largest and most powerful rocket ever built, surpassing even NASA's own Saturn V and Space Launch System. It's unconventional in a few other ways as well. Starship is constructed from stainless steel, the first time this particular metal has been used in a space rocket since the 1950s. Steel is heavy, so launching a steel rocket into orbit requires more fuel than alternate metals such as aluminum or titanium. Nonetheless, SpaceX prefers steel as it apparently works better in extreme temperature conditions, such as during launch and atmospheric re-entry. The use of stainless steel also gives Starship a distinct, rather stylish silver appearance.
SpaceX's plans for the Starship megarocket lie not just in its massive size but reusability. Being able to launch heavy payloads into orbit and beyond without having to construct an enormous new rocket each time significantly lowers costs, and gives SpaceX a potential leg-up in terms of transporting satellites and spacecraft, along with cargo and even passengers on space tourism getaways.
The vehicle has flown a few times before, but only low-powered versions on quick roughly 6-mile trips above the Earth's surface. SpaceX had hoped to launch some early orbital tests in 2022 but faced numerous delays. The new goal – pending FAA approval – is to get orbital tests going in late April, which founder and CEO Elon Musk predicts have about a 50% chance of success. (Yes, this could potentially include one of Musk's personal favorite dates in the annual calendar: 4/20.)
Once FLEX arrives, it will actually rank among the first-ever American-made rovers to hit the lunar surface. Though NASA previously sent a famed "moon buggy" up there which astronauts used during the Apollo 15, 16, and 17 missions, and both the Soviet Union and China have deployed robotic rovers, the US has previously preferred to do its moon exploration in person. That's all about to change, though, with not only FLEX's debut, but NASA's Volatiles Investigating Polar Exploration Rover, or VIPER. This rover, about the size of a golf cart, will explore the area around the Moon's South Pole looking for water ice ahead of the arrival of the Artemis Program – and human astronauts – in 2025.
Astrolab isn't the only local company hoping to leverage SpaceX's Starship plans for its own purposes. K2 Space, founded by brothers Karan and Neel Kunjur, are developing large-scale "satellite buses," physical structures that can move and power entire spacecraft, which are about as large as any objects humans have ever attempted to blast into space. While previous efforts to innovate space travel on the commercial side have focused on making vehicles smaller, and thus cheaper to launch, K2 views the progress of SpaceX as a sea change, indicating that – one day soon – manufacturers will have a variety of "launch providers" for getting their products on to the moon and beyond.
Photo: Impulse Space
Building a spacecraft is no simple feat. Which is why historically, most manufacturers have opted to contract outside firms to handle constructing parts of their rockets, sacrificing in-house oversight for speed as they rush towards lucrative contracts to stay afloat.
But SpaceX's track record of launches has inspired other startups to build their own spacecraft in-house. The company proved it could make vertical integration work, and that by controlling all facets of the product's life cycle – all the way from design to assembly to testing and launch –it could drive down costs because the company's divisions were sharing infrastructure and equipment.
With El Segundo-based Impulse Space, CEO Tom Mueller is attempting to do the same thing. Mueller founded SpaceX in 2021 after nearly 17 years running propulsion at SpaceX. Working with $30 million in venture funding, Impulse believes that if it can supervise all aspects of its supply and manufacturing chains, it can reduce anomalies or failures and reach Mars even before SpaceX, all while working alongside it.
Impulse Space's first mission is called LEO Express-1 and will see the company's Mira orbital service craft hitch a ride to low Earth orbit on a SpaceX Falcon 9 rocket. The launch is slated for the fourth quarter of this year and Impulse chief operating officer Barry Matsumori told dot.LA he expects that to be sometime in October (the launch window hasn't yet been determined). The mission is part of Impulse's overall goal to become a sort of Uber for the eventual industrial space economy, ferrying companies' goods across various orbits as well as storing them.
"It's actually a service vehicle, meaning it will do more than just transport payloads," Matsumori said of Mira. "Even the first missions, they'll have sensors that can do other kinds of work while on orbit."
Matsumori added that he views Mira as "a high-propulsive satellite."
During the mission Mira will do some demo maneuvers, including hosting and delivering a payload in-orbit. Mtsumori wouldn't disclose what that first test payload will be, or who it belongs to.
"We are a bunch of ex-SpaceX-ers, and Tom [Mueller] obviously is, and we believe in vertical integration, because one can control supply chain, quality and cost," Matsumori told dot.LA. He added that if Impulse were to go with an outside supplier for its propulsion systems, "the price of that system goes up many percentage points compared to what we're doing."
One aspect Impulse is eager to test is its proprietary in-house propellant system, which uses a blend of ethane and nitrous oxide. Matsumori said that propulsion systems are typically the most expensive and challenging part of the entire spacecraft. According to him, the fuel Impulse developed is "green" – in other words, storable and nontoxic if it leaks – and developed to be non-corrosive, meaning if there's a spill, it won't begin eating away at vital equipment.
Matsumori noted SpaceX has experimented with these fuels but added, "It's not common. A few other people are using it, but can everybody implement a proven design? No, it has to be a really good propulsion team to figure out how to get the highest performance out of the propellants," he said. Adding that the system should be qualified for flight "shortly."
Propulsion is Mueller's background; he was the propulsion chief technology officer at SpaceX from 2014 to 2019. But he joined SpaceX a decade into its evolution, when it had already had years of experimentation under its belt. Impulse is working with a much tighter timetable.
Matsumori said building all the equipment in-house at Impulse will hopefully reduce the risk of smaller parts jeopardizing the larger mission. If something does go awry, it's more likely Impulse will invest the time into fixing it rather than outsource, he added.
"What is the number one thing that causes a launch delay? Valves," Matsumori said. "It's typically valve failures. We chose, again, vertical integration, we chose to do our own valves… we know exactly what the quality [is]."
If Mira can complete its maneuvers and return on a capsule back to Earth, it'll be a validation of Impulse's strategy up until this point.
Impulse recently added five acres to its site at the Mojave Air and Space Port, a sign it plans to ramp up testing of its engines and conduct more low-level experimental flights.
The company is also developing a Mars entry capsule, lander and rover that will be used in a mission with Relativity Space that's supposed to lift off headed for the Red Planet next year.
"We've always said that was an ambitious goal, and Relativity Space would say the same thing," Matsumori said of the deadline.
If LEO-Express-1 validates Impulse's manufacturing strategy, which Matsumori said he expects it will, then it'll truly be full steam ahead on more audacious projects. Impulse is currently testing the propulsion on a prototype Mars lander with plans to develop a "very large vehicle" that will be reusable and eventually rival ULA's Centaur upper stage.
"Having a stage that competes with Centaur yet is at a fraction of the cost, that's going to be really exciting for the market," Matsumori said. "It's not just about Impulse, it's about the entire industry – it needs to evolve."
From Your Site Articles
Related Articles Around the Web