space tech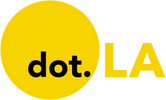 Get in the KNOW
on LA Startups & Tech
X
space tech
Courtesy of Aerojet Rocktdyne.
The insider battle for control of El Segundo-based rocket maker and government defense contractor Aerojet Rocketdyne is heating up.
In dueling, incendiary public letters to shareholders this week, Aerojet Rocketdyne executive chairman Warren Lichtenstein and CEO Eileen Drake accused each other of attempting to seize control of the company. Lichtenstein also filed yet another lawsuit against Drake and three Aerojet board members Wednesday, adding another legal case to the acrimonious boardroom battle.
In his letter on Tuesday, Lichtenstein described Drake as a "rogue" executive who he alleged violated the law by lying to investors. Drake defended herself in a separate shareholder letter published Wednesday, in which she called Lichtenstein's allegations "baseless personal attacks."
Drake, who was appointed CEO in 2015, is urging Aerojet shareholders to vote to keep her as CEO and approve an entirely new board of directors without Lichtenstein and his allies, while Lichtenstein is proposing his own slate of directors that would see Drake pushed out. Aerojet shareholders are set to have their say on the company's future at a meeting on June 21—though Lichtenstein on Tuesday proposed moving back that meeting to June 27, citing the pending resolution of his previous lawsuit against Drake.
The conflict between Aerojet's chairman and CEO escalated earlier this year, when a planned $4.4 billion merger with the world's largest defense contractor, Lockheed Martin, fell through after the Federal Trade Commission sued to block the deal. By February, Lockheed had caved to the FTC's antitrust pressure and the merger was dead, igniting the conflict in Aerojet's boardroom.
Lichtenstein and three fellow board directors first sued the company earlier this year, a drama that is now playing out in Delaware's Court of Chancery with a trial expected in May. Drake and Aerojet then hired an independent counsel to investigate Lichtenstein, and countersued him in a bid to remove the chairman from the board. Aerojet's lawsuit alleged Lichtenstein of doing the very same deeds he has accused Drake of: plotting to take over the board if the Lockheed merger failed and using his investment firm, major Aerojet shareholder Steel Partners Holdings, as leverage to propose new leadership.
Last week, Aerojet announced its largest-ever contract for its RL10 rocket engine, an order for 116 engines from the United Launch Alliance. The engines could fly on the ULA's Vulcan Centaur rocket as soon as the end of this year.
Courtesy of Rocket Lab
Long Beach-based reusable rocket startup Rocket Lab has inked a contract with satellite company HawkEye 360 to launch three payloads into space beginning as soon as December.
Using its Electron rocket, Rocket Lab will send 15 of Virginia-based HawkEye 360's radio frequency monitoring satellites into low Earth orbit across three separate missions starting "no earlier than December 2022," the company said Tuesday. Rocket Lab did not disclose financial details of its contract with HawkEye 360.
The first launch will be a "rideshare mission," according to Rocket Lab, that will send three HawkEye 360 satellites into space along with cargo from other, as-yet-undisclosed customers. Assuming the first launch is successful, Rocket Lab will launch two more dedicated Electron rockets through 2024, each carrying six HawkEye 360 satellites.

The first mission will launch from NASA's Wallops Flight Facility on Wallops Island, Va.—home to Rocket Lab's Launch Complex 2, which opened in late 2019. Nearby, Rocket Lab broke ground last week on a new 250,000-square-foot rocket production facility to build its Neutron launcher, which will be its largest rocket to date and, it hopes, a competitor to SpaceX's Falcon Heavy. The company is developing the Neutron facility with the help of $45 million in funding from the state of Virginia.
In a statement, Rocket Lab founder and CEO Peter Beck said that he is looking forward to the first HawkEye 360 flight, which will be Rocket Lab's inaugural launch from Wallops Island. Founded in 2006, the startup also operates its Launch Complex 1 in Beck's native New Zealand.
"Operating multiple Electron pads across both hemispheres opens up incredible flexibility for our customers and delivers assured access to space, something we know is becoming increasingly critical as launch availability wanes worldwide," Beck said.
One reason why Rocket Lab's time frame for the HawkEye 360 launches remains vague—and why the company has yet to launch from Wallops Island—is because it's still waiting on NASA to grant it access to the space agency's Autonomous Flight Termination Unit software, which is critical for takeoff. Rocket Lab said Tuesday that it is "encouraged by NASA's recent progress in certifying" the software at Wallops Island.
"My confidence level is high, but it was high last year, too," Beck told SpaceNews earlier this year. "I would be extraordinarily disappointed if NASA doesn't meet their deliveries to enable us to launch this year."
Rocket Lab is also gearing up for an ambitious test of its ability to recover and reuse its Electron rocket boosters after launch. The company will send 34 small satellites from several commercial operators into space, and then use a helicopter to attempt to catch the falling booster. The aptly-named (and "Hobbit"-themed)
There and Back Again
mission is
expected to launch April 22
,
but could take place several days later if weather conditions aren't optimal.
Image courtesy of Hadrian
Manufacturing startup Hadrian Automation has raised $90 million to build a second autonomous factory in Torrance, with the goal of getting the new facility up and running by this summer.
Hadrian told CNBC that its planned 100,000-square-foot factory in Torrance—not far from its first factory location in Hawthorne—will be operational by this August. The startup, which aims to automate manufacturing processes for aerospace and defense companies, also plans to grow from 40 employees currently to around 120 by the end of this year.
The $90 million round—which appears to round out the $36 million that Hadrian reported raising in January, as dot.LA reported at the time—was co-led by Silicon Valley venture firms Andreessen Horowitz and previous backer Lux Capital. Investors Lachy Groom, Caffeinated Capital, Founders Fund, Construct Capital and 137 Ventures also participated in the funding.
As part of the deal, Andreessen Horowitz partner Katherine Boyle and Lux Capital partner Brandon Reeves will join Hadrian's board.
"Chris's realization after talking with hundreds of machine shops and even more machinists is the hard truth we can't ignore: financial engineering doesn't solve the core problem of making aerospace and defense parts faster and cheaper," Boyle said in a statement provided to dot.LA. "You need to build automation and solve a complex engineering problem in the physical world to truly shore up the aerospace and defense supply chain."
Hadrian CEO Christopher Power did not immediately return a request for comment. He told CNBC that the company now has three aerospace customers that build rockets and satellites for which Hadrian is manufacturing aluminum components, but did not disclose the companies' names.
Hadrian wants to create factories that can automatically manufacture parts for rockets, satellites, jets and drones at a rapid pace with limited human interference. Power told CNBC that the startup's existing factory in Hawthorne "can produce space and defense parts 10 times faster and more efficient than anyone else."
"We're not setting up factories that are like manufacturing lines—we're building an abstract factory that you can drop any part into and it comes out the other side," Power said. "As long as it fits within a certain size or certain material that we support, we can make anything within that." The CEO added that Hadrian soon plans to expand its manufacturing offerings into hard metals like steel.
From Your Site Articles
Related Articles Around the Web