aerospace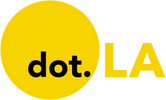 Get in the KNOW
on LA Startups & Tech
X
aerospace
This is the web version of dot.LA's daily newsletter. Sign up to get the latest news on Southern California's tech, startup and venture capital scene.
Nearly a decade after moving a chunk of its space and airborne systems units out of Los Angeles, Raytheon is stepping up its hiring in Southern California.
The aerospace and defense giant is looking to bring on roughly 1,000 new employees in the region as it seeks to staff up to tackle a new stream of government contracts. The demand for talent is coming from Raytheon's Intelligence and Space (RI&S) unit, which develops sensors and radars for military use and is aiming to beef up its engineering and supply chain teams, in particular.
Despite relocating the unit's headquarters to Texas in 2013, Raytheon remains one of the largest manufacturing employers in L.A. More than 6,000 people work at its 16-building complex in El Segundo, and the company is looking to bring in nearly 700 more at that location. It also wants to bring in another 200 workers at its 1,400-person facility in Goleta, as well as additional hires at its Irvine and San Diego outposts.
Douglas Greene, Raytheon's senior director of talent acquisition, told dot.LA that the company is hoping to tap into the region's hotbed of aerospace and military talent, which has long fed the ranks of rivals like Northrop Grumman and Boeing, as well as newer ventures like SpaceX.
"The competition that is [in L.A.] does allow us to attract talent from multiple talent pools," Greene said. "It's a great place to mine talent."
The RI&S unit focuses on space-based sensors like its Visible Infrared Imaging Radiometer Suite—part of Raytheon's Joint Polar Satellite System, which circles the globe every 14 hours and sends back images of the Earth. That data is used by meteorologists and private sector industries to predict and track weather events around the globe.
But Raytheon is also staffing up to aid its development of new technologies for the U.S. military. In March, RI&S was awarded $30 million in contracts from the U.S. Air Force to upgrade radar warning receivers on its F-16 fighter jets, with the bulk of that work happening in Goleta. The company is also fulfilling a $600 million contract with the Air Force for a modernized communications terminal system, and is in the process of building missile-warning satellites for the U.S. Space Force alongside Lockheed Martin.
"We are currently the largest aerospace and defense company," Greene noted. "Our work could not slow down during the pandemic and, in fact, we see a greater demand for our technology—hence the growth in the area." —Samson Amore

Image courtesy of Overair
Santa Ana-based aircraft startup Overair has raised $145 million to develop and fly its flagship vehicle, a prototype electric airplane called Butterfly, by the second half of next year.
The investment was led by South Korean conglomerate Hanwha Group, which holds a 30% stake in Overair and has now poured a total of $170 million into the startup, according to TechCrunch. The funds specifically came from two of the conglomerate's divisions, Hanwha Aerospace and Hanwha Systems, Overair said in a press release Tuesday.
Butterfly is part of a class of electric aircraft, known as eVTOL, that are capable of vertically taking off and landing and do not require a runway. Such aircraft require less space to operate and produce fewer or no carbon emissions, and have increasingly been floated for potential use as air taxis and for regional flights.
With the help of electric motors and battery packs provided by Hanwha, Overair said the six-seater Butterfly prototype should be ready to take flight by the second half of 2023. The startup was spun off in 2020 from Lake Forest-based, military-focused aerospace manufacturer Karem Aircraft.
"Our technology was meant to drop Navy SEALs into hot zones, and we're going to use it for urban air mobility (UAM) so that you and I can go to a Rams game from Orange County," Overair head of business development Josh Aronoff told TechCrunch.
From Your Site Articles
Related Articles Around the Web
Courtesy of Surf Air Mobility
Yet some startups, like Hawthorne-based Surf Air Mobility, are looking to the electrification of air travel as a possible solution. On Wednesday, Surf Air announced it will go public by merging with blank-check company Tuscan Holdings Corp and Florida-based commuter airline Southern Airways, in a deal that values the combined company at $1.42 billion. The transaction is expected to raise up to $467 million, giving Surf Air much-needed capital to expand its vision for a fully electric airline.
Co-founded by CEO Sudhin Shahani and Chief Brand Officer Liam Fayed in 2012, Surf Air is a charter flight service with an electrified twist. Its single-engine, eight-seater Pilatus PC-12 aircraft is capable of a 2,150-mile flight range and a max speed of 330 miles. While that's not as long nor as fast as most major commercial airplanes, it suits the carrier's regional flights between local airports across the country, which are available to members who pay a starting rate of $199 per month.
Surf Air has stacked a notable slate of investors and advisors in recent years. Chairman Carl Albert is an airline industry veteran; he was CEO of turboprop charter airline Wings West before it was acquired by American Airlines and also ran manufacturing outfit Fairchild Aircraft for a decade. Other notable investors include billionaire businessman and Los Angeles mayoral candidate Rick Caruso, banking heir Alexandre de Rothschild and Facebook co-founder Eduardo Saverin, as well as local venture firms M13, Plus Capital and TenOneTen Ventures.
Though Surf Air has been eyeing an IPO since 2020, Shahani told Bloomberg that the startup's business really took off during the pandemic, when many travelers who could afford charter flights were eager to skip larger, more crowded planes and airports. The newly merged company expects to generate roughly $100 million in revenue across all of its business units in 2022, it said Wednesday. "We've grown 50% last year to this year," Shahani told Bloomberg.
The company aims to electrify all of its regional flights through the development of both an original hybrid and electric powertrain, which it can use to retrofit turboprop aircraft like its fleet of Cessna Grand Caravans and create fully electric planes. It also hopes to expand to more terminals—something that will be aided by the merger with Southern Airways, which serviced 39 cities and 300,000 customers last year.
Surf Air says that if it achieves that vision, it'll be able to completely neutralize its emissions while reducing operating costs by half. Right now, Surf Air says its hybrid planes in action are producing half the emissions of a standard flight while saving about a quarter of the cost. The company doesn't have a deadline on when its fully electric powertrain will be ready, but announced a deal Thursday with aircraft developer AeroTEC and propulsion firm Magnix to make more hybrid electric powertrains for its Cessnas, which could speed up the timeline.
Surf Air's competitors in the realm of flight electrification include Textron, Cape Air and NASA, which started testing electric planes two years ago. Another airline, Hawaiian Air, is invested in a company that makes electric sea gliders, while Boeing is also testing electric planes. According to a recent report from the National Renewable Energy Laboratory, there are 170 similar projects underway.
"We believe deploying hybrid electric propulsion technology on existing aircraft at scale will be the most significant step we can take toward decarbonization of aviation in this decade," Shahani said in a statement Wednesday. "We're at a moment when the increasing consumer demand for faster, affordable, and cleaner regional travel will be met with [Surf Air]'s electrification ecosystem to accelerate the industry's adoption of green flying."
From Your Site Articles
Related Articles Around the Web