bank of america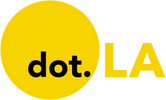 Get in the KNOW
on LA Startups & Tech
X
bank of america
live.staticflickr.com
Despite intensifying competition in the streaming wars, Bank of America analysts said on Tuesday they see Netflix remaining content king and predict shares of the Los Gatos company will jump to $680 per share by this time next year.
Netflix was trading around $541 midday Tuesday.

The streaming wars are in the midst of a heated round of consolidation. Amazon shelled out for MGM in late May, following a mega merger between WarnerMedia, which runs HBO Max, and Discovery. Both deals remain subject to regulatory approval.
To keep up, BofA analysts said in a research report they suspect Netflix is eying franchises and other intellectual property it can spin into new films and shows to bolster its selection. That would be the opposite approach that its competitor Amazon took when it spent $8.45 billion to gobble up MGM Studios for the iconic Hollywood studio's library content.
Netflix has been moving deeper into ecommerce, aiming to gain an edge over other streamers, but analysts are unimpressed.
This spring, Netflix opened a new online store, which sells gear like apparel and action figures tied to some of its content. And the streaming giant is reportedly looking to hire gaming executives, as reported by The Information. But the analysts said neither move is likely to give them a leg up.
Movies and Series
Netflix will be welcoming several new films each year from its recently announced multiyear partnership with Steven Spielberg's production studio, Amblin Partners. The analysts cheered the deal, calling it "instrumental" in bolstering Netflix's movie pipeline. They also called out the second seasons of "Lupin" (debuted in June), "Bridgerton" and "The Witcher" (both debuting later this year) as Netflix's most important original content right now.
Down the road, the analysts are watching what may come of the UK government's plans to regulate U.S. streaming services. It is unclear what changes will result, but the analysts highlighted the U.K. Culture Secretary's fears that some viewers may consider hit series "The Crown" as nonfiction. The government's plans are set to be announced later this week.
After closing its first fund in December with $25 million in dry powder, VamosVentures, which bills itself as the first Latinx-owned venture fund to focus on Latinx and other diverse founders, decided it could stretch its ambitions.
Companies like Apple and Bank of America were knocking on the door, and VamosVentures decided it might as well capitalize on the increasing desire of corporate America to show they cared about diversity as well as a loosening of regulations that made it easier for banks to invest in venture funds.
"We had a good group of folks that didn't make the deadline," said Marcos Gonzalez, founder and managing partner of VamosVentures, who has previously been an angel investor and worked in private equity. "A couple new LPs showed up that were really motivated to do something in the DEI [diversity, equity, and inclusion] space and certainly the social justice space."
The fund plans to focus on health and wellness, future of work, consumer packaged goods and financial technology startups.
With the additional checks – which also come from Twitter, the Ford Foundation and the global alternative asset firm TPG, VamosVenture announced this week it has doubled its fund to $50 million. The new investors join PayPal, which signed on last year.
Rather than back more startups, the additional capital will mostly be used to write bigger checks of between $250,000 and $1 million.
"We will be able to take larger ownership positions," Gonzalez said, adding that he will also be able to hire more staff.
Just 2% of VC investment partners in L.A. identify as African American or Latino, according to PledgeLA. Nationally, a 2018 Deloitte study found 80% of investment partners at U.S. venture firms were white and only 3% were Black and 3% Latino.
Gonzalez said he is pleased to see companies like Apple recognizing the value of diversity and promoting more non-white managers.
"When I started this five years ago, there weren't that many. Now you run into one every week," he said. "There's been a lot more momentum around diversity."
From Your Site Articles
Related Articles Around the Web