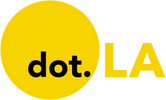 Get in the KNOW  
  on LA Startups & Tech  
X
The Latest Signs of Netflix's Loosening Grip
Sam Blake
Sam primarily covers entertainment and media for dot.LA. Previously he was Marjorie Deane Fellow at The Economist, where he wrote for the business and finance sections of the print edition. He has also worked at the XPRIZE Foundation, U.S. Government Accountability Office, KCRW, and MLB Advanced Media (now Disney Streaming Services). He holds an MBA from UCLA Anderson, an MPP from UCLA Luskin and a BA in History from University of Michigan. Email him at samblake@dot.LA and find him on Twitter @hisamblake
04:09 PM | August 02, 2021
As Netflix dips into gaming, streaming competitors are gobbling up its market share, new data shows.
---
In the last two years, Netflix and Hulu's combined share of streaming video subscriptions in the U.S. has dropped from nearly 75% to below 50%, according to New York-based analytics outfit Antenna.
The new data show as those behemoths mature and growth slows, their upstart competitors are charging in. Disney Plus (17% share), HBO Max (11%) and Paramount Plus (8%) have steadily elbowed their way in since 2019, just as the pandemic reshuffled theatrical releases and increased the profile of streamers.
Meanwhile smaller niche services have grown at an even faster clip than their larger competitors.
Subscribers for the ten so-called "specialty" subscription streamers that Antenna tracks — including Cinemax, BET Plus and Sundance Now — have collectively grown 74% over the last two years. The larger streamers, including Disney Plus, Netflix and Hulu, have grown just 30%.
While their growth rates are larger, these niche streamers only have a small fraction of the market. Whereas Netflix has over 200 million subscribers, Acorn TV, Shudder and Sundance Now – all of which are owned by AMC Networks – have fewer than 9 million subscribers combined.
"Netflix and Hulu are so well saturated in the U.S. market. So you can't expect them to grow at the rate they used to," said media analyst Dan Rayburn.
Antenna derives its data from aggregating credit card transactions and email receipts from about five million Americans' mobile apps, then blending it with internal models to estimate metrics like sign-ups, subscribers and churn rates.
Absent from the figures is noteworthy streaming platform Amazon Prime Video, which comes included with an Amazon Prime subscription, and has an oncoming infusion of content following Amazon's $8.45 billion acquisition of MGM Studios.
In the year to June 2021, the fastest growing services in the U.S. in terms of subscribers were Sundance Now (83% growth year-over-year), Paramount Plus (81%), EPIX (74%), HBO Max (72%) and BET (71%), according to the data.
Netflix U.S. subscribers actually fell by 1% in the period, while Hulu (6%) and Disney Plus (27%) saw relatively tepid growth – albeit from significantly higher subscriber bases than many of their smaller, faster-growing competitors.
And the relatively high growth rates among the specialty services, which stream fare for specific audiences like fans of British TV or horror, suggest there may be room for niche services to survive the streaming war, which remains an open question.
Sam Blake
Sam primarily covers entertainment and media for dot.LA. Previously he was Marjorie Deane Fellow at The Economist, where he wrote for the business and finance sections of the print edition. He has also worked at the XPRIZE Foundation, U.S. Government Accountability Office, KCRW, and MLB Advanced Media (now Disney Streaming Services). He holds an MBA from UCLA Anderson, an MPP from UCLA Luskin and a BA in History from University of Michigan. Email him at samblake@dot.LA and find him on Twitter @hisamblake
https://twitter.com/hisamblake
samblake@dot.la