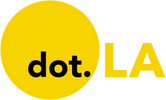 Get in the KNOW  
  on LA Startups & Tech  
X
Photo by Venti Views on Unsplash
Netflix Hit With Shareholder Lawsuit Amid Plummeting Stock Price
Christian Hetrick
Christian Hetrick is dot.LA's Entertainment Tech Reporter. He was formerly a business reporter for the Philadelphia Inquirer and reported on New Jersey politics for the Observer and the Press of Atlantic City.
01:19 PM | May 04, 2022
The fallout from Netflix's disastrous first-quarter earnings continues with a new shareholder lawsuit that claims the streaming giant misled investors about its ability to sign up more subscribers.
According to Reuters, a Texas-based investment trust has accused Netflix and its leaders of failing to disclose its slowing growth and that it was shedding subscribers as it amid heightened streaming competition. The lawsuit, filed Tuesday in federal court in San Francisco, is seeking monetary damages for the sharp drop in Netflix's share price after the company missed its subscriber projections.
---
Netflix shares cratered last month after investors learned that the streaming platform had lost subscribers for the first time in more than a decade in the first quarter, and expects to lose 2 million more in the current second quarter. The company's stock price plummeted more than 35% on April 20, the day after Netflix disclosed its first quarter financial results. Netflix shares closed at $204.01 on Wednesday, a mighty fall from their nearly $700 stock price in November.
During Netflix's most recent earnings call, company leaders blamed increased competition, password sharing and Russia's invasion of Ukraine, among other factors, for the sharp subscriber slowdown. Executives claimed that COVID-19 had initially clouded the company's outlook for future growth.
The lawsuit names Netflix co-CEOs Reed Hastings and Ted Sarandos and Chief Financial Officer Spencer Neumann as defendants, according to Reuters. The suit, which is seeking class-action status, was filed on behalf of investors who traded Netflix shares between Oct. 19, 2021 and April 19, 2022.
Christian Hetrick
Christian Hetrick is dot.LA's Entertainment Tech Reporter. He was formerly a business reporter for the Philadelphia Inquirer and reported on New Jersey politics for the Observer and the Press of Atlantic City.
06:00 AM | April 20, 2022
Image courtesy of Superjoi
Fintech startup Superjoi, which lets fans fund creators' content projects, has raised $2.5 million in pre-seed funding.
Superjoi raised the funding from fintech-focused investors including Ascension Ventures, QED Investors, Systema VC, Tomahawk and Modern Venture Partners. The round also included participation from senior leadership at e-commerce platform Shopify, fintech firm Revolut and Los Angeles-based live-in accelerator Launch House.
Based in West Hollywood, Superjoi's platform allows creators to run Kickstarter-like campaigns to raise capital for projects, while giving fans the chance to suggest ideas for new content. Creators can also reward fans who chip in by giving them event tickets, merchandise or a personal video call. Later this year, Superjoi plans to help fans reap financial rewards, too—such as a share of advertising revenues generated from projects that they backed.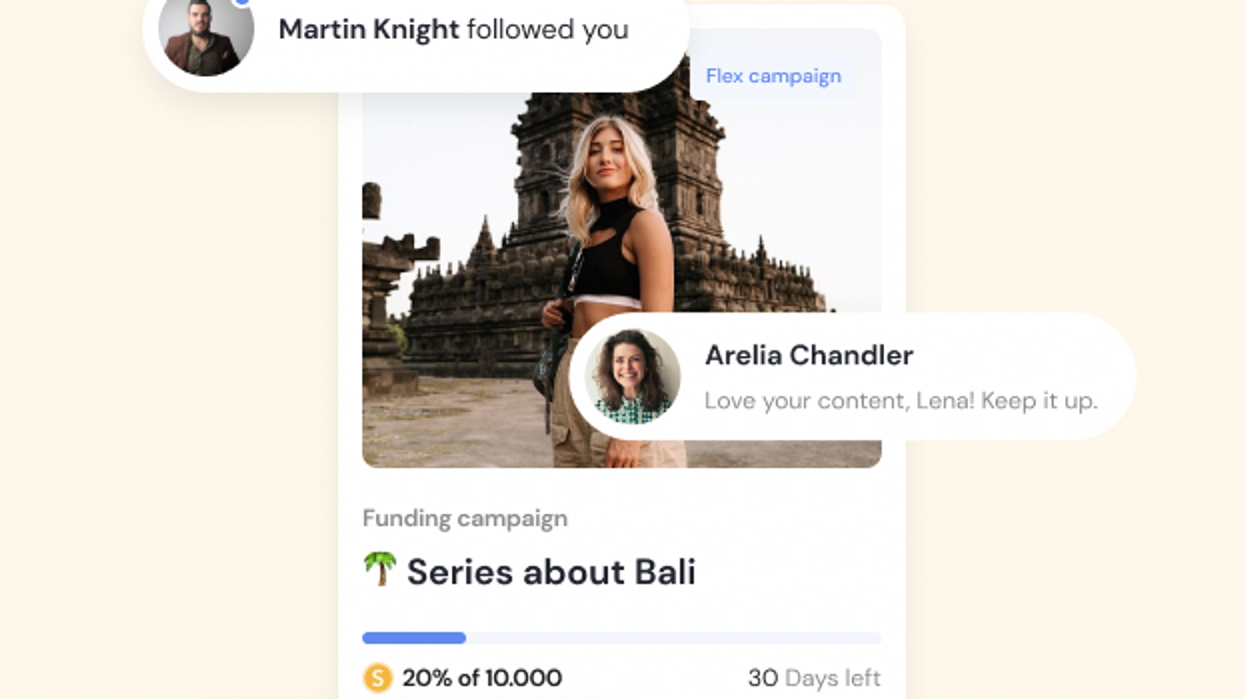 A screenshot from Superjoi's platform.
Major online platforms like Facebook and YouTube have increasingly monetized the relationship between creators and fans, targeting users with ads and sharing some of the revenues with creators. But Superjoi's founders contend that fans have been completely cut out of the equation despite driving creators' successes. In September, the startup began building a platform that would give fans a share of the financial upside, co-founder and CEO Chris Knight told dot.LA.
"Superjoi, as we position it, is liquidity with love," Knight said. "The reason why we call it that is, for somebody who's creative, there's no better funding source for their creativity than the people who love them—and that's their fans."
Knight learned a lot about what he calls "superfans" after helping to build Fantom, a fan-focused smartwatch launched with England's Manchester City Football Club. The Premier League team consults its fans on decisions relating to its stadium and sponsorships, he noted. "I see huge opportunities in the future for creators to actually have a deeper engagement with their audience and actually mobilize their audience to a new level," Knight said.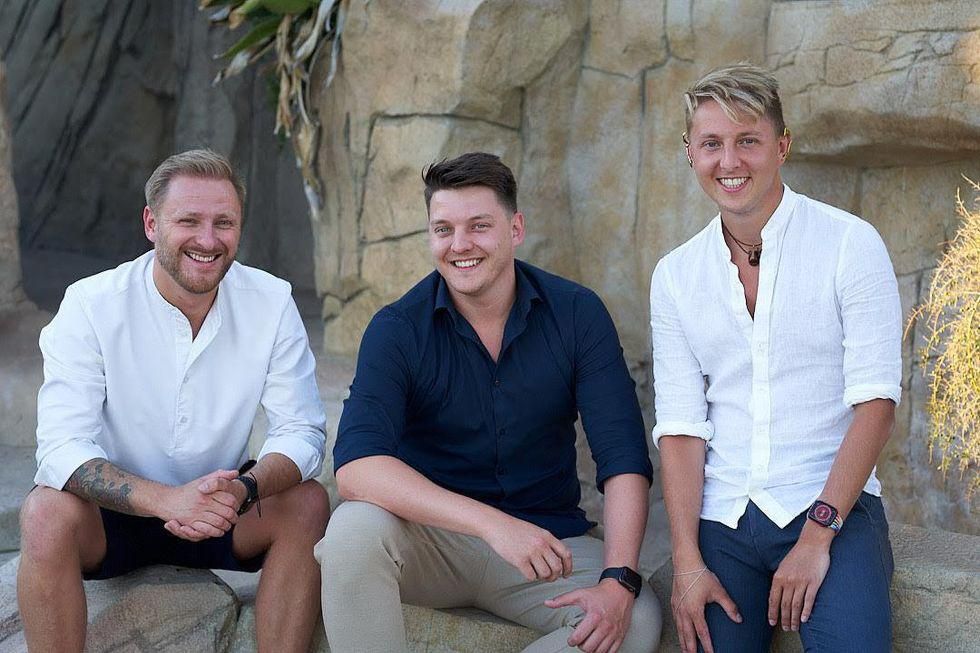 From left: Superjoi co-founders Chris Knight, Piotr Wolanski and Soren Creutzburg Courtesy of Superjoi
Fans will initially fund projects on Superjoi by buying "supercoins," an in-platform currency that is worth $1 each. While supercoins are not technically crypto tokens at this stage, the startup envisions letting fans invest in creators, earn a financial return and receive ownership in their content based on tokenization. Superjoi collects a 10% cut of a creator's fundraising goal.
The platform plans to launch in mid-May with about 25 U.S.-based creators with larger audiences, and will onboard more creators on a waitlisted basis, Knight said. A full public launch is expected later this summer.
Superjoi, which has 14 employees, plans to use the new funds on growing its team, acquiring creators and marketing the platform.
Christian Hetrick
Christian Hetrick is dot.LA's Entertainment Tech Reporter. He was formerly a business reporter for the Philadelphia Inquirer and reported on New Jersey politics for the Observer and the Press of Atlantic City.
08:14 AM | October 31, 2022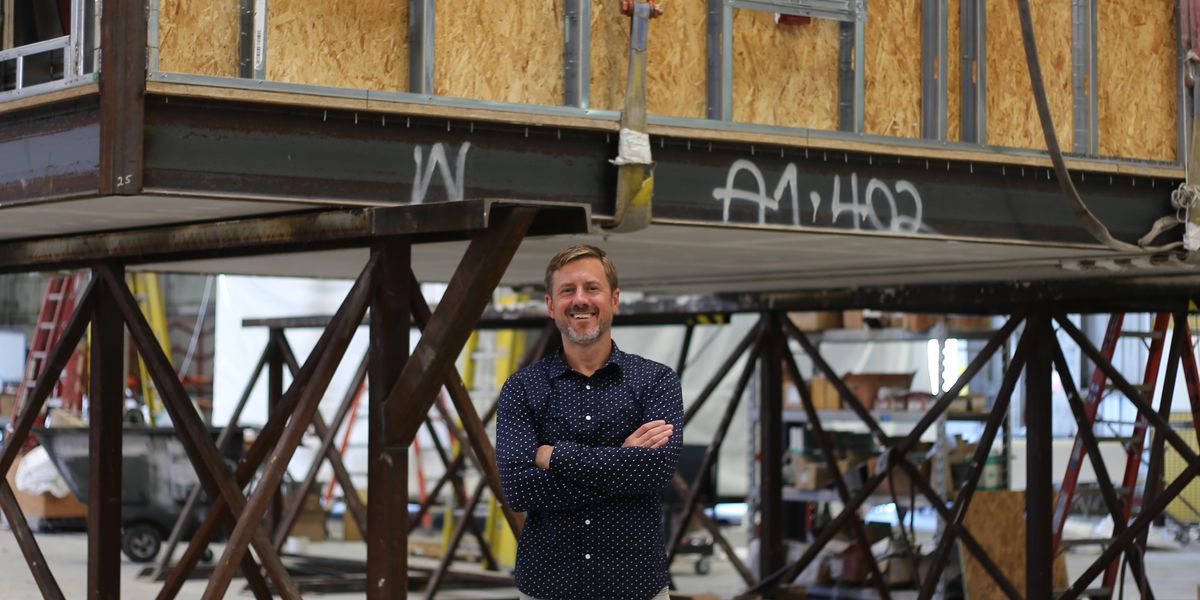 photo by Decerry Donato
Nick, a former inmate, has been living in the Hilda L. Solis Care First Village (HSCFV), a permanent supportive housing complex built by CRATE Modular using 66 retrofitted shipping container units, for a little over a year.
Without this housing complex, Nick would be among the 66,436 people currently experiencing homelessness in Los Angeles County.
The supporting housing complex was completed in April 2021 and is located in Downtown Los Angeles. A month after the $57 million project was finished, each room was completely occupied.
Founded in 2018, CRATE Modular began its business repurposing single-use shipping containers to build supportive housing complexes, schools, and bed and breakfasts, among others.
"I looked at where the modular market is, and where it makes the most sense," CEO Rich Rozycki says. "California is probably the number one if not close to the number one market for modular construction."
To date, the company has completed over 30 projects using repurposed shipping containers, a majority of which were privately funded through traditional lenders. But since affordable housing projects are funded through grants, tax credits or bonds, Rozycki says it typically takes more time to close a transaction and ultimately deliver an affordable unit to market.
But since CRATE is part of the factory-built housing program (FBH), which provides California residents with reduced housing costs, CRATE says it can typically receive approval on building plans in two to five business days depending on the project.
"There's so much work that needs to be put in place, not only in Southern California, but, Central and Northern California, Rozycki says, "and if you think about the other metro areas that are bordering California that are experiencing rapid growth, and some of the same issues that we're experiencing here, we're perfectly positioned to deliver solutions into Arizona, Nevada and Oregon."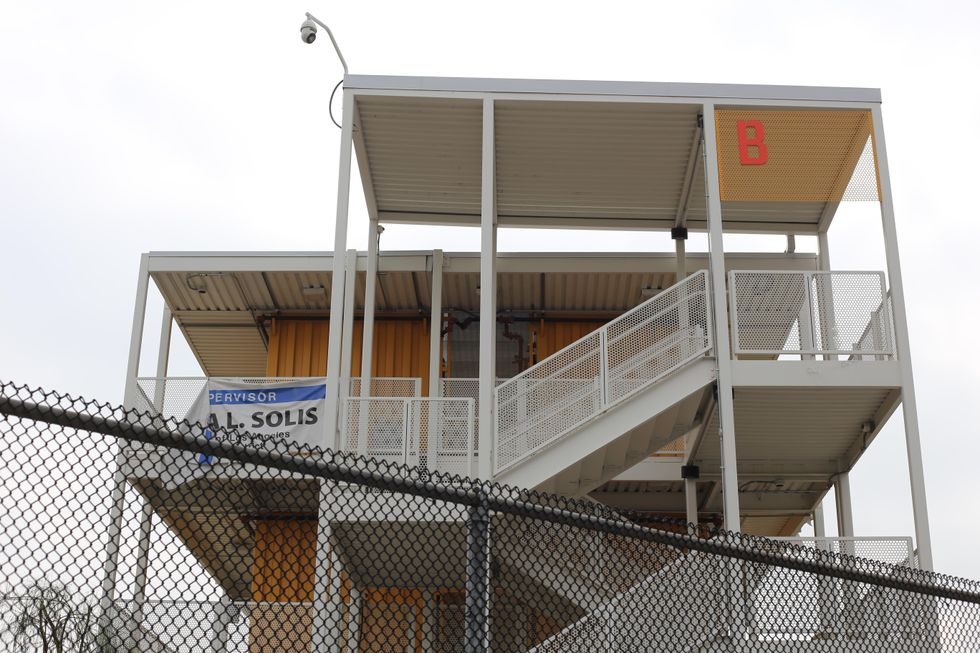 CRATE Modular's repurposed shipping containers at Hilda L. Solis Care First Village. Photo by Decerry Donato
Aside from public work projects, CRATE has also built private charter schools and public schools out of repurposed shipping containers as seen in Malibu and Oak Park.
But not everyone is convinced the modular approach to building supportive housing is the solution to Los Angeles's houselessness woes.
"I think modular is one solution to building permanent supportive housing," said PATH Ventures CEO Joel John Roberts. "However, it is not a 'magic solution.'" Roberts points to the fact that getting affordable housing projects in CRATE's pipeline is tricky since the modular company has a variety of projects it's working on. Adding, however that if PATH Ventures can enter this pipeline, then the build time will decrease and the number of individuals they can house will increase.
Nonetheless, with the launch of its new cold-formed steel methodology, CRATE is optimistic they can meet these needs. The modular company began its next affordable housing project in February: a 47-unit permanent supportive housing complex in Koreatown that will house individuals in Los Angeles experiencing homelessness.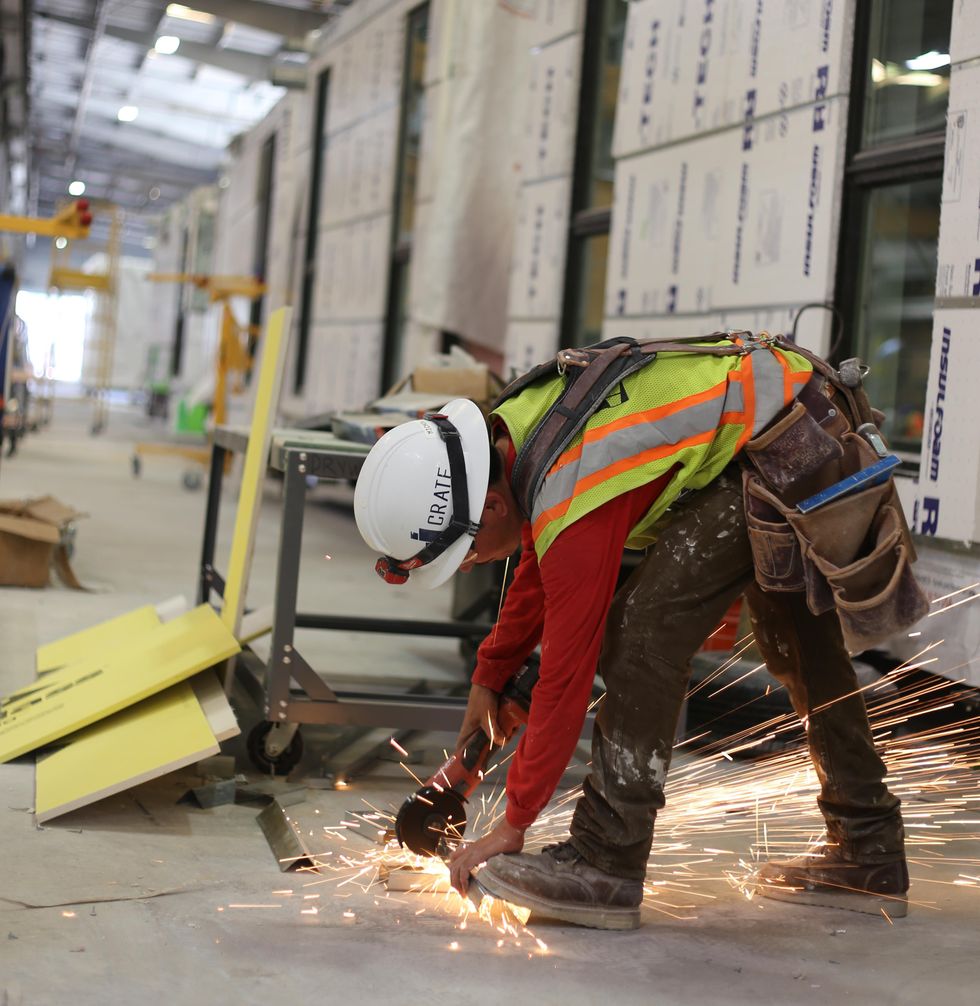 man at work at CRATE Modular Photo by Decerry Donato
Currently, using their new development method, it takes roughly seven days to build a module. But according to Rozycki, the company's goal by the end of the year is to get to a point where they are building three modules a day, with hopes of building four to five modules a day in 2023. In that sense, Rozycki says, "we're doing for the building sector what Henry Ford did for automobile production."

Decerry Donato
Decerry Donato is a reporter at dot.LA. Prior to that, she was an editorial fellow at the company. Decerry received her bachelor's degree in literary journalism from the University of California, Irvine. She continues to write stories to inform the community about issues or events that take place in the L.A. area. On the weekends, she can be found hiking in the Angeles National forest or sifting through racks at your local thrift store.