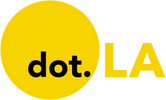 Get in the KNOW  
  on LA Startups & Tech  
X
Photo by Venti Views on Unsplash
Netflix Hit With Shareholder Lawsuit Amid Plummeting Stock Price
Christian Hetrick
Christian Hetrick is dot.LA's Entertainment Tech Reporter. He was formerly a business reporter for the Philadelphia Inquirer and reported on New Jersey politics for the Observer and the Press of Atlantic City.
01:19 PM | May 04, 2022
The fallout from Netflix's disastrous first-quarter earnings continues with a new shareholder lawsuit that claims the streaming giant misled investors about its ability to sign up more subscribers.
According to Reuters, a Texas-based investment trust has accused Netflix and its leaders of failing to disclose its slowing growth and that it was shedding subscribers as it amid heightened streaming competition. The lawsuit, filed Tuesday in federal court in San Francisco, is seeking monetary damages for the sharp drop in Netflix's share price after the company missed its subscriber projections.
---
Netflix shares cratered last month after investors learned that the streaming platform had lost subscribers for the first time in more than a decade in the first quarter, and expects to lose 2 million more in the current second quarter. The company's stock price plummeted more than 35% on April 20, the day after Netflix disclosed its first quarter financial results. Netflix shares closed at $204.01 on Wednesday, a mighty fall from their nearly $700 stock price in November.
During Netflix's most recent earnings call, company leaders blamed increased competition, password sharing and Russia's invasion of Ukraine, among other factors, for the sharp subscriber slowdown. Executives claimed that COVID-19 had initially clouded the company's outlook for future growth.
The lawsuit names Netflix co-CEOs Reed Hastings and Ted Sarandos and Chief Financial Officer Spencer Neumann as defendants, according to Reuters. The suit, which is seeking class-action status, was filed on behalf of investors who traded Netflix shares between Oct. 19, 2021 and April 19, 2022.
Christian Hetrick
Christian Hetrick is dot.LA's Entertainment Tech Reporter. He was formerly a business reporter for the Philadelphia Inquirer and reported on New Jersey politics for the Observer and the Press of Atlantic City.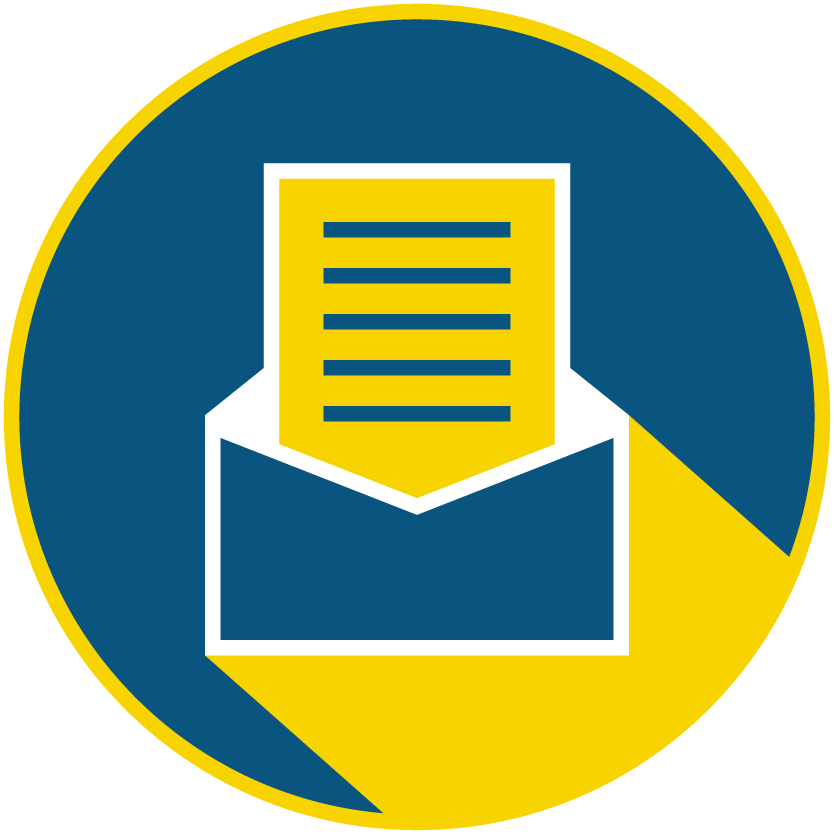 Subscribe to our newsletter to catch every headline.
01:11 PM | September 07, 2022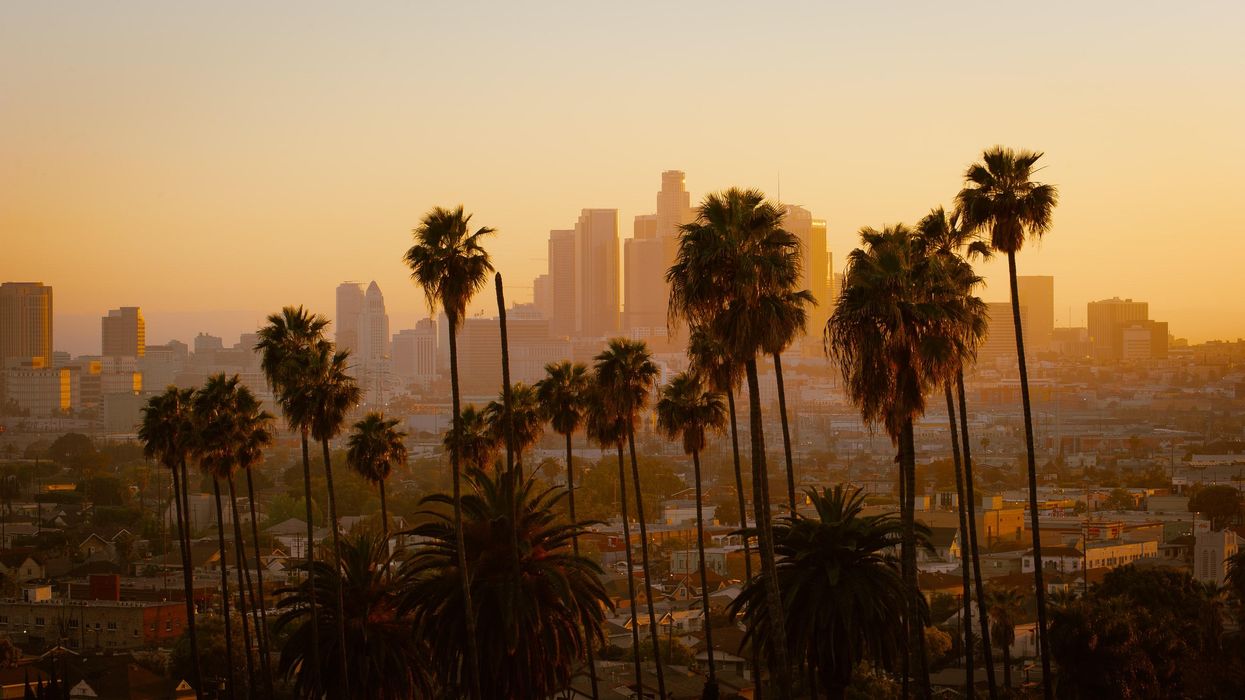 Yesterday afternoon millions Californians around the state received an emergency alert straight to their mobile phones asking them to conserve power as the electric grid teetered on edge of collapse. The move came as the state battles on through an historic heatwave that has laid bare the shortcoming of its infrastructure in the face of a new and hotter climate.

At around 5 p.m. yesterday, the Golden State grid saw a record-setting peak demand of 52,061 megawatts. At 5:17, grid operators triggered a level 3 energy emergency alert, which signals to utility providers to prepare for rotating blackouts.
"We were well into the reserve tank of the car," said CAISO president Elliot Mainzer in a press conference this morning. "We were down to the last gallon there and dipping into our operating reserves."
At 5:45 p.m., Governor Newsom authorized the use of the wireless emergency alert system, which sent the text urging Californians to conserve power. The impact was almost immediate.
"Within moments, we saw a significant amount of load reduction showing up to the tune of approximately 2000 megawatts," said Mainzer. "That significant response from California consumers to the wireless emergency alert allowed us to restore our operating reserves and took us back from the edge of broader disturbance. As a result, we stayed in the first phase of the EAA three, and did not have to trigger rotating outages last night."
Despite the CAISO's adamance that it never called for rotating outages, the Northern California Power Agency did in fact cut the power for residents. Mainzer insists that the blackouts were likely the result of confusion between the two agencies.
"I don't know, honestly, this morning, exactly what happened there," says Mainzer. "But we will be in touch and certainly really doubling down our communication with the utility to make sure that there is not a problem like that going forward."
CAISO said that, even though the state was scrounging for every single megawatt it could find, the 45 megawatts saved from the communication snafu would not have made the difference to keep the lights on statewide.
Mainzer says the flex power gleaned from residents scaling back on power consumption–which totaled over 2,000 megawatts–was the key in bringing the grid back from the brink. But the agency is also aware that over-using the messaging system will likely decrease its effectiveness, as Californians become desensitized to repeated warnings.
"I think we need to be very careful not to just think that we can depend on that sort of a tool," he said.
With temperature set to remain extremely high for at least several more days, CAISO is hoping that it won't need the text warning again tonight, although there will still be a flex alert for this evening and citizens are still being asked to set thermostats to 78 degrees Fahrenheit, turn off unnecessary lights, and refrain from using appliances between the hours of 4 p.m. and 9 p.m.
David Shultz
David Shultz reports on clean technology and electric vehicles, among other industries, for dot.LA. His writing has appeared in The Atlantic, Outside, Nautilus and many other publications.
05:31 PM | August 01, 2022
Image courtesy Arkive
Historical documents, records and important artifacts are sometimes locked away in vaults (until a museum or library wants to showcase them), and under restricted access. Thomas McLeod believes that these artifacts hold great value and have the potential to impact communities, so he founded Arkive, the first decentralized, physical museum.
The inspiration for Arkive came from McLeod's previous company, Omni, a physical storage company acquired by Coinbase in 2019.
"We thought it would always be like utility items and we started getting full sneaker collections, vintage posters, records, comic books that were valuable and we kind of had a panic attack," McLeod told dot.LA. "The business [Omni] was built around storing bikes, and you can't put a vintage record next to a dirt bike. They just don't store in the same manner."
McLeod was fascinated by the items and collections that came through the door. To him, it felt like browsing a museum of curated items that everyday people collect.
That's when McLeod knew he was onto something.
McLeod has built startups before. Past projects included Pagelime, acquired in 2015 by SurrealCMS, and in 2012 LolConnect was acquired by Tencent.
The items in Arkive's collections are hand-selected by members who vote on what items they want to acquire. The organization currently has 300 active users, and there are hundreds on the waiting list. McLeod confirmed to dot.LA that they will increase the number of members admitted to 50 people each week with plans to cap admissions at 1,000 for the first phase. He added that while membership is free today, that will likely change in the future.
People interested in becoming members must apply on Arkive's website, where they will answer individual questions about their interests and occupations.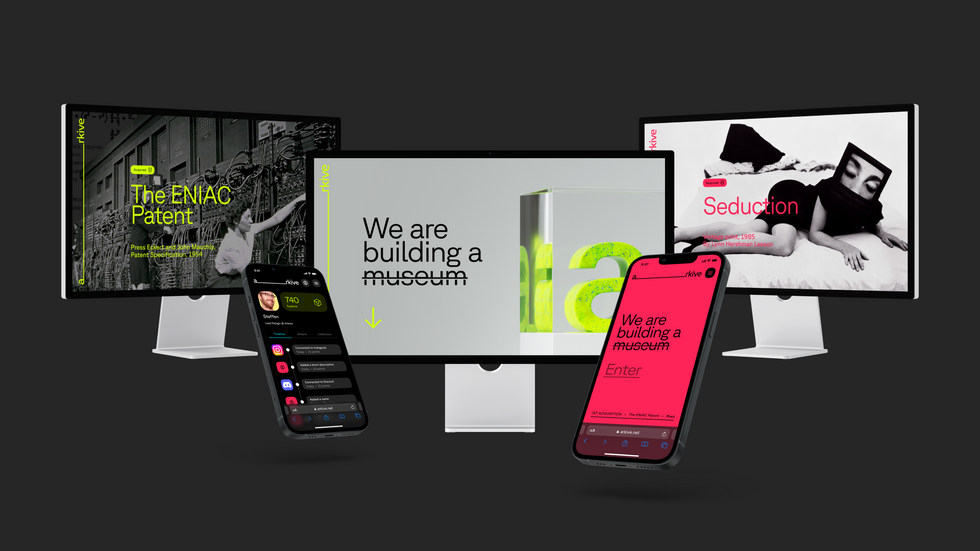 Arkive's physical, blockchain-inspired museum is coming to Santa Monica. Courtesy of Arkive
Just as museums have a lobby, Arkive has its "atrium." In this space, every member enters and registers their cryptocurrency wallets. Once registration is complete, members can vote on the blockchain for the artifact or piece of art they want Arkive to acquire. Prior to voting, to ensure they are well informed, members will have the opportunity to learn about each artifact from the artist, the gallery or the collector who previously held the item.
Since there is a surplus of artifacts around the world, Arkive's team of curators handpick options that are relevant to the current theme: "When Technology Was a Game Changer." While each round of voting is different, McLeod said the voting window for members usually lasts five days (M-F).
Arkive has acquired two items since coming out of stealth mode, the first one being the original patent for the ENIAC – known as the world's first programmable, electronic general-purpose computer. In addition to ENIAC's patent, members also voted to acquire Seduction (1985), a vintage print by Lynn Hershman Leeson, which will be part of Arkive's first public exhibition at the Art Basel Miami Beach in December 2022. Once items are acquired, they will be loaned to museums or galleries to be placed on display for the public to enjoy—at locations Arkive members believe have the most significant cultural impact.
"For instance, the ENIAC patent, we would love it if it lived at the Computer History Museum in San Mateo. If we acquired a Frida Kahlo, we would love it if it was in Mexico City or somewhere that mattered to her art or the family that she was a part of," McLeod said.
The Santa Monica-based startup announced last week that it raised $9.7 million in a seed funding round led by Offline and TCG Crypto. Other participants included NFX, Freestyle Capital, Coinbase Ventures, Not Boring Capital, Precursor, Chainforest, Coil, Julia Lipton, Joe McCann, Chris Cantino, Marty Bell and Paul Veradittakit.
"People who committed were all the way in and did not hesitate to support and be a part of the journey," McLeod said. "It got us the right people that are in it for the long haul and really care about not just the business but the potential cultural impact that it could have. So having the right investors to me is more important than just money."
Some of the funding will be allocated towards expanding the team, but a majority of the capital raised will go into acquiring more artifacts. McLeod said Arkive has three more acquisitions lined up in the next three months, but the eventual goal is to acquire two pieces a month.
Correction: An earlier version of this piece misspelled Thomas McLeod's last name.
Decerry Donato
Decerry Donato is a reporter at dot.LA. Prior to that, she was an editorial fellow at the company. Decerry received her bachelor's degree in literary journalism from the University of California, Irvine. She continues to write stories to inform the community about issues or events that take place in the L.A. area. On the weekends, she can be found hiking in the Angeles National forest or sifting through racks at your local thrift store.