diversity in tech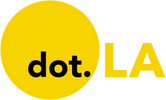 Get in the KNOW
on LA Startups & Tech
X
diversity in tech
Photo credit: Grey and Elle
On this episode of Behind Her Empire, Michelle Ranavat talks about how pregnancy and traditional ayurvedic remedies inspired her to start her skin care company, and how she grew it without relying on outside funding.
Ranavat started her company at 35, after giving birth to two kids. Her maternity leave allowed her to step back from the day-to-day worries of life at work. She found herself diving into Ayurvedic postpartum rituals. Around the same time, she noticed some of her hair started falling out and was paying attention to the ways her skin was changing. That inspired her to do something about it.

"I think I was in the frame of mind that I was discovering and thinking about, 'Oh, that's kind of an interesting idea', or 'Why isn't there a product?' and I had the time, in many ways, and the clarity because I wasn't in a day to day job," she said.
Ranavat began working on a product, and used her last name for her fledgling company. Its first big launch brought positive feedback from prospective customers, but she didn't want to stop there. Instead, she said, she looked closely at what people said could make the product better.
"I think the product was good. I think that I just got better at formulating [it]," she said. "And so I didn't feel bad about letting go. Because I knew I was working towards something better."
Ranavat was one of the first companies to bring Ayurvedic practices to skin care, focusing first on a variety of hydrating masks and mists.
"Early on, I didn't have amazing packaging [or] a great brand story, but I think the brand story and the concept and the area in which we were trying to educate and push in the whitespace that existed was massive," said Ranavat.
Out of the gate, Ranavat got interest from Neiman Marcus, Nordstrom and Credo Beauty, among other big retailers. At the time, the brand didn't have much of a social media following or a cadre or influencers to boost it. But its unique story got it some early press, and that helped it build a following – even from some in the South Asian community who may not be accustomed to paying for a product they're used to making themselves, Ranavat said.
"I think it's a hard sell, honestly, to a South Asian community. Because they're like, 'Oh, I make it at home', or 'I don't really typically spend this much on my beauty'," she said. "But we actually had an amazing response. And a lot of the responses were like, 'Man, I don't usually spend this much. But let me tell you, this works'."
Ranavat said the rise of her company didn't happen without some mistakes along the way. But she reminds herself that feeling is only finite and that nothing needs to be perfect.
"I don't think anyone really is making a mistake unless they are feeling like they're stuck in their ways and they can't evolve," she said.
Hear more of the Behind Her Empire podcast. Subscribe on Stitcher, Apple Podcasts, Spotify, iHeart Radioor wherever you get your podcasts.
dot.LA Audience Engagement Fellow Joshua Letona contributed to this post.
Related Articles Around the Web
Photo courtesy of Kathryne Cooper
On this episode of the LA Venture podcast, Kathryne Cooper introduces Jumpstart Nova, a new $55 million fund investing in seed and Series A companies led by Black founders who are focused on health care innovation.

Cooper, an L.A.-native, previously managed an accelerator that made over 150 investments into medical technology companies. She's a graduate of Stanford and went to medical school at USC. Later, she would return to the school to get her MBA while working at health tech startups.
Jumpstart's other partner, Marcus Whutney, works out of Nashville and created the fund in the aftermath of the George Floyd protests and the discussions about racial inequities they prompted. Cooper said the events made Whutney think about health inequities "and specifically his position of power as the only Black VC in Nashville."

The pandemic was another wakeup call about the disparities in the health care system, especially for people of color, said Cooper.
"There are disparities in our health care system, in terms of health care outcomes affecting communities of color," Cooper said. "And data has emerged as the disparities in health care outcomes for those who had COVID-19, adversely affecting Black and brown patients—even independent of comorbidities."
Cooper said research has found that the health care industry, like many others, chronically under-invests in Black and brown leaders.
"Because health care is here to impact and improve patient lives, [...] sometimes it can get a pass for other things—like not being particularly diverse, or having a lack of executives who are women and people of color at certain levels in health care organizations," she said.
But Jumpstart doesn't limit its focus to companies working on health care disparities. It also invests in founders focused on a range of health issues.
"Just because you are a founder of color, or woman, or in this case, let's say Black founders, that doesn't mean that your solution needs to solve a health equity issue. It can also solve issues for all patients," Cooper said.
Jumpstart Nova looks at a wide range of opportunities within health care—everything from tech enabled services, biotech, health IT to diagnostic devices.
If she comes across a promising startup, Cooper said she will often reach out to their strategic limited partners, which are made up of some of the nation's leading health care companies, including Cardinal Health, the American Hospital Association, Atrium Health and Eli Lilly, among others.
"When we're looking at companies to invest in, we also want to see if there's some way that they may also fit into an ecosystem related to our strategic limited partners," she said.
Cooper hopes that Jumpstart Nova's focus on under-invested founders can also help spur other investors and VCs to look at the type of founders they're investing in.
"If they all kind of over-index in one area, [then they might] ask themselves why that is. Is it a network issue? Is it that you are tending to overlook these founders? You know, I don't know what the answer is. But I encourage people to kind of look at the data and see what it says to you," said Cooper.
Hear the full episode by clicking on the playhead above, and listen to LA Venture on Apple Podcasts, Stitcher, Spotify or wherever you get your podcasts.

dot.LA Engagement Fellow Joshua Letona contributed to this post.
From Your Site Articles
Related Articles Around the Web
Courtesy of Hola Metaverso
To many outsiders, the Web3 community can feel like a bunch of crypto bros in Patagonia jackets. At least that's what Tameron McGurren-Leal thought before he signed on as business development manager for Hola Metaverso, a new project that aims to educate the Latino community about today's rapidly emerging digital realms.
Hola Metaverso's mission is to educate the Latino community by hosting in-person and online educational events that put in layman's terms what exactly is going on with the metaverse, as well as blockchain-related technologies like crypto, NFTs, DeFi, DAOs—and all the seemingly endless linguistic jargon that comes with it.
The 23-year-old McGurren-Leal got involved with Hola Metaverso not long after graduating from the University of Northern Iowa with a degree in finance and real estate. While perusing through his social media feeds, he stumbled upon a Twitter Spaces where he connected with Oszie Tarula, a digital media consultant who is the mastermind behind Hola Metaverso.
"Twitter is a cesspool of really cool people," McGurren-Leal said. "They've kind of pivoted from a meme place to actually community building."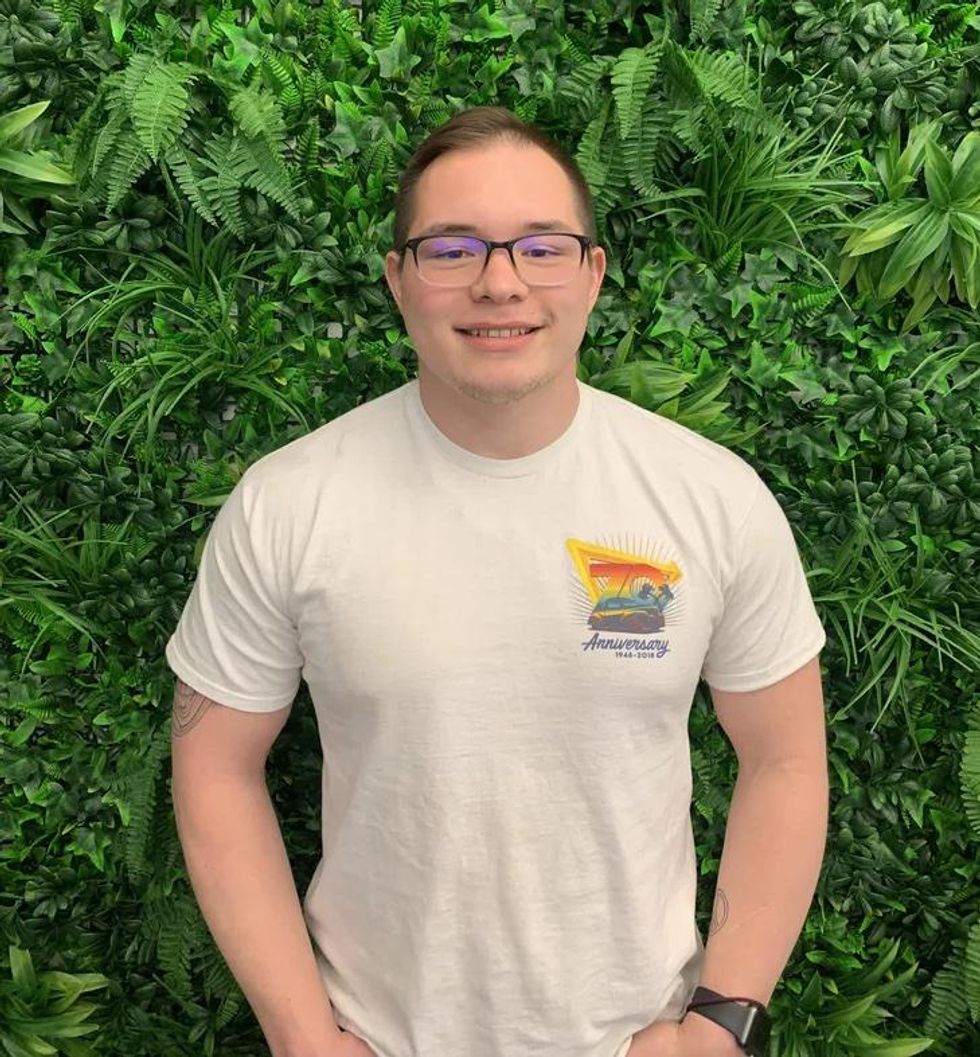 Hola Metaverso's business development manager Tameron McGurren-Leal.
Courtesy of Hola Metaverso.
While McGurren-Leal resides in Iowa, he has L.A. roots through his father, who was born and raised in East Los Angeles. He poured himself into the L.A. startup scene after listening to podcasts like investor Jason Calacanis' "This Week in Startups" and following Twitter accounts like Alexis Ohanian, Meagan Loyst and Gen Z VCs. "I wanted to be more engulfed into the L.A. tech scene and L.A. Latino scene," he said.
The idea for Hola Metaverso became reality in December 2021, when Tarula gathered friends and acquaintances—all of whom identify as Latino and live in L.A. or neighboring cities—to start the project, with each person assigned a role. According to the 2020 Census, Latinos make up nearly 49% of Los Angeles County's roughly 10 million residents—yet much of the community is left out of the conversation around emerging Web3 applications, in line with the overwhelmingly white composition of the tech and startup worlds.
"There's a big push from Latino communities and typically forgotten communities to want to be a part of Web3," McGurren-Leal told dot.LA.
The Hola Metaverso team are now planning an inaugural one-day tech conference ton April 30 at the Avenida Productions studio in Historic Filipinotown. The event will be live-streamed for anyone that can't attend in person, with details posted on the conference's website.

Panelists will include Web3 Familia founder Orlando Gomez, intellectual property attorney Eliana Torres from Web3Lawyers, ThinkNow co-founder Mario X. Carrasco, Blockasset's Pablo Segarra and filmmaker Fanny Grande.
Aside from sponsorships that are still being finalized, the project will be funded by the event's ticket prices ($150 per person). That includes access to experts in Web3, live entertainment, food and networking. Registration is open until all 200 tickets are sold out.
By creating an event with a Latino focus, McGurren-Leal says Hola Metaverso is hoping to tap into the cultural sense of compañerismo. "We are a very inclusive group," he noted, "and we're really trying to make sure it's an inclusive environment."

From Your Site Articles
Related Articles Around the Web