'This is Critical': Two LA Funds Focusing on Diversity Get an Infusion from PayPal
Oct 29 2020
PayPal Holdings, Inc. announced Thursday it will be transferring money to two L.A. firms as part of a $50 million commitment to eight early-stage, Black and Latinx-led venture capital funds.
Slauson & Co., the new fund from PledgeLA chairman Austin Clements focused on people of color, women and LGBTQ+ entrepreneurs; and VamosVentures, the Latinx consumer-focused, early-stage fund founded by Marcos Gonzalez, are both receiving undisclosed investment amounts.
---
"For a small fund, this is critical," Gonzalez told dot.LA. "Welcoming PayPal into the VamosVentures family will provide insight and resources in a variety of ways. For example, deal referrals, input on diligence of companies we're looking at in the fintech space, and possible business development support for our portfolio. More broadly, we expect to benefit from more general insight on trends and connections to folks in the ecosystem that we might not otherwise be able to access."
Gonzalez said he thinks it is significant that Los Angeles is the only city where PayPal chose to invest in more than one fund.
"I think it shows that L.A. can be an epicenter for early-stage activity around diverse managers, founders and consumers," Gonzalez said. "More specifically, L.A. is a Latino city and we're working to increase the Latinx communities participation in the tech and VC ecosystem."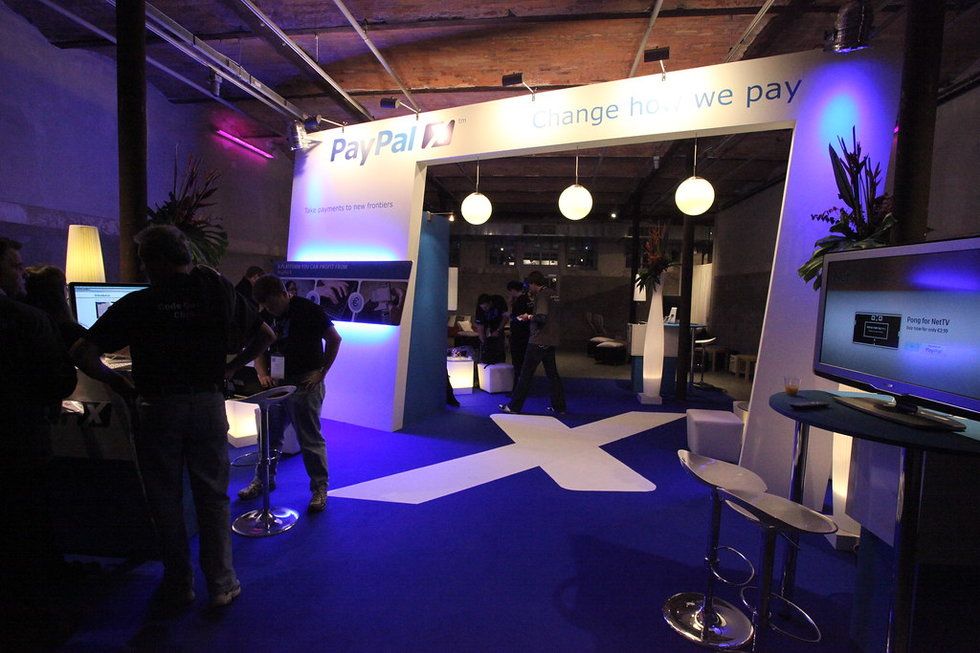 Just 2% of VC investment partners in L.A. identify as African American or Latino, according to PledgeLA. Nationally, a 2018 Deloitte study found 80% of investment partners at U.S. venture firms were white; 3% were Black and 3% were Latino. Just 4% of VC employees are black, according to a 2018 survey by the National Venture Capital Association (NVCA), an industry trade group.

Because of the insular nature of how startups get funded – with a big emphasis on existing networks and warm introductions - the lack of diversity has major trickle down effects on which founders get capital.
In an effort to help solve the whiteness problem, VC's like Clements have gone out on their own to start new funds, but raising a first time fund is never easy and has been a "herculean task" this year, according to the NVCA. That's why the PayPal investment comes as welcome news.
"Through our investments, we hope to be a catalyst for positive change for people who face historic disparities in access to capital and opportunity," Clements said in a prepared statement.
While PayPal will be what Clements calls the "inaugural investor" in Slauson & Co., VamosVentures is further along, having already raised $25 million with two months left of fundraising to go, according to Gonzalez.
PayPal said it would also invest in Chingona Ventures, Fearless Fund, Harlem Capital, Precursor Ventures, Zeal Capital Partners, and one additional fund as part of the company's commitment to invest $530 million to support Black-owned businesses, strengthen underrepresented minority communities and fight for racial equity and economic equality.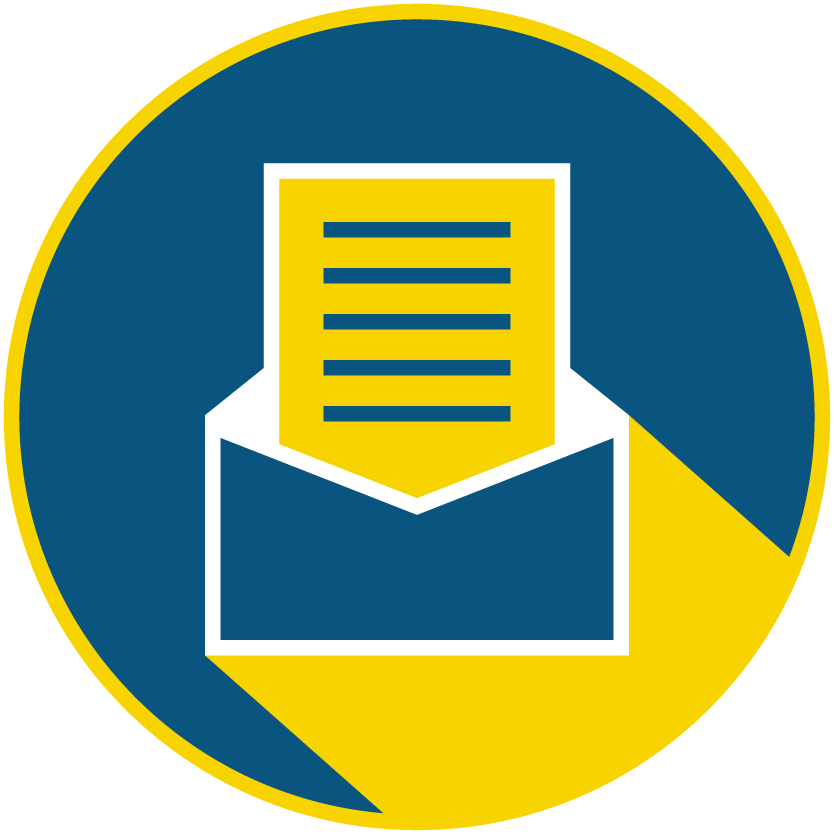 Subscribe to our newsletter to catch every headline.
Fisker Inc. is charging ahead with plans to get its first electric vehicle into production by the end of next year amid increased competition from startups and established automakers, despite ballooning losses.
The Manhattan Beach-based startup automaker posted losses of $176.8 million in the first quarter of 2021, compared to $1.13 million in the first quarter of 2020.
Fisker said Monday it has more than 16,000 reservations for the Ocean EV SUV and is on track for a September 2022 start of production at the Magna Steyr plant in Austria. First deliveries would begin at the end of that year, but the final production version of the vehicle would appear first in November at the Los Angeles Auto Show. Fisker is aiming for a 350-mile range on most models and a starting price of less than $38,000.
"I feel really good about 16,000 reservations," Chairman and CEO Henrik Fisker said on Monday. "I think that's pretty amazing considering as some people say there's a crowded market out there."
Fisker downplayed any concerns of delays caused by the COVID-19 pandemic or component shortages.
The company revealed that $30 million in expense guidance was earmarked for costs related to a small vehicle, dubbed Project PEAR, that was announced in February.
Fisker and Foxconn have finalized an agreement to allow the Taiwan-based electronics manufacturer to produce the sub-$30,000 EV in the United States by the end of 2023. Today, Henrik Fisker said the exterior design of the vehicle, which he told dot.LA in March would be radical and unconventional, has been completed and several key components were being sourced.
Two more models are expected to follow the second Fisker vehicle before the end of 2025, although the company hasn't said if those models would be produced with the help of Foxconn or Magna International, which has a 6% stake in the automaker.
Fisker said Sharp Corp. would develop the screens and user interfaces for production versions of the Ocean and PEAR vehicles, and potentially the other two projected cars. The deal would contribute to both the Ocean and PEAR sharing as much as 30% of their components.
Fisker reported it ended Q1 2021 with a cash balance of $985 million. The company's shares closed at $11.22, up 6.86%, but were down in after hours trading.
From Your Site Articles
Related Articles Around the Web
Electric vehicle startup Canoo is under investigation by the United States Securities and Exchange Commission for the SPAC deal that took it public last year, as well as recent company dealings and the departure of several key executives, according to filings dated Monday.
"We recently received a notice from the SEC that they are conducting an investigation," said Canoo's recently appointed CEO and Chairman Tony Aquila. "They characterize it as a fact-finding inquiry," adding that company officials would not take questions from reporters about it, and that Canoo was, "committed to providing timely updates," about the probe. Canoo's filing stated the SEC is looking into the company's operations, business model, revenue strategy and customer agreements.
The company told investors Monday during its quarterly earnings call that it has cut losses and announced its lifestyle vehicle van, set to start production next year, will start at $34,750 and be one of the least-expensive new electric vehicles available in the United States. The premium model will go up to $49,950 for the Premium model of the van. Canoo also opened reservations for another van model and its pickup truck derivative.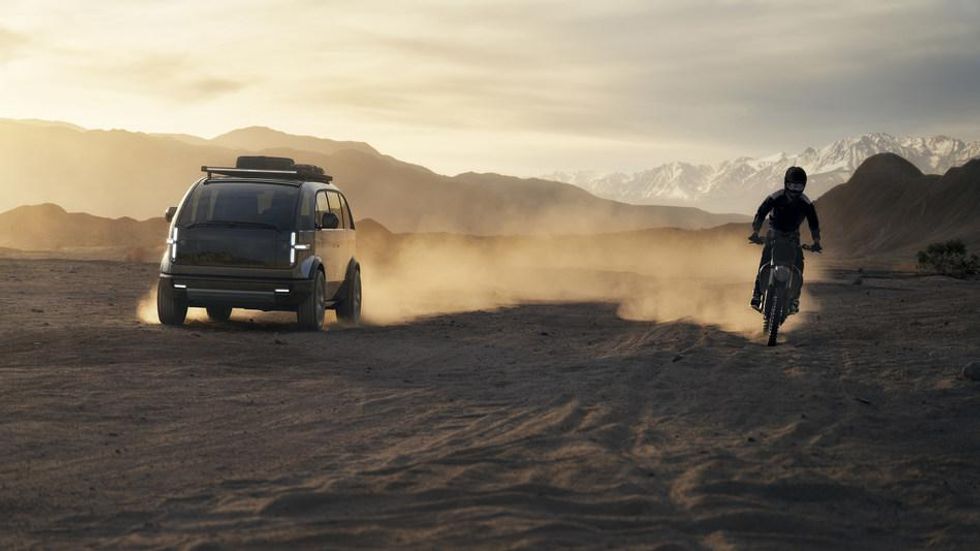 Canoo's lifestyle vehicle van will start at $34,750.Image courtesy of Canoo
Canoo reported net losses of $15.2 million in the first quarter of 2021, compared to $30.9 million in the same period last year. Net operating cash rose to $53.9 million from $23.7 million, while capital expenditures jumped to $12.1 million in the first quarter compared to less than $1 million during the same time in 2020. Aquila said Canoo also repaid a $6.9 million Paycheck Protection Program loan from July 2020.

Share prices for Canoo closed on Monday at $7.55, up 3.42%, before falling by nearly as much in after hours.
After a relatively uneventful public debut in December following an SPAC agreement with Hennessy Capital Acquisition and $2.4 billion valuation, Canoo shares nearly halved by March before its pickup truck prototype was revealed and bumping up the stock. But those gains were erased by the end of that month when the company announced several high-level departures from its executive lineup. Co-founder Ulrich Kranz, previously of BMW, vacated the CEO post in April and was replaced by Aquila.
A deal with Hyundai Motor Group was also declared dead this spring. Canoo agreed in 2020 to develop an EV platform for vehicles that would be derived from the startup's own vehicle designs and be available for use on future Hyundai and Kia vehicles. The announcement caught Canoo investors and the South Korea-based company off-guard.
Prices for the MPDV delivery van unveiled last fall and the pickup truck announced in March will also be revealed later this year, but Canoo opened up reservations Monday to all three vehicles through its website. Customers are required to put down a refundable deposit of $100.
While the company announced back in March it would refocus on the commercial vehicle market and away from the initially planned consumer model, Aquila said Canoo will still offer a subscription model, although it would make up less than 20 percent of sales.
Canoo also said Monday it plans to produce between 500 and 1,000 vehicles by the end of 2022, with 15,000 units projected for 2023. Aquila says Canoo is taking a conservative approach with these estimates.
The company is entering the final rounds of securing a contractor for its first phase of manufacturing and plans to announce a company partner next quarter. It's also in the process of narrowing down a site for a U.S. production facility and will select two finalists by the end of June.
After more than a decade working in the corporate world on the East Coast, Derek Smith returned home to a flourishing tech scene that largely excluded people like him.
"I realized that the incredible tech wave sweeping Los Angeles left behind communities from my neighborhoods growing up in South L.A." he said.
That inspired him to create the Urban Tech Connect (UTC) and Plug-In South LA. More than six years later, the Urban Tech Connect conference aimed at plugging African American, Latinx and other underrepresented communities into the greater tech ecosystem of founders, angel investors, venture capitalists, tech influencers and industry leaders is in its fourth year.
The event will run May 18 through May 20.
It came out of his other vision, Plug In South LA, a network of founders, funders and tech professionals in a part of L.A. that has been historically overlooked.
The conference aims to build that network, featuring panels led by investors discussing their latest projects, founders sharing how they made their ideas a reality, and top Black and Latino entrepreneurs advising on how to tap into knowledge and capital.
"I decided to prioritize creating a tech ecosystem for local young Black and Latinx people to gain awareness of all the potential pathways to create wealth, and be creators and owners, not just consumers," Smith said.
The pandemic has forced the conference to go virtual, but Smith believes this makes UTC all the more necessary.
"In a time when we're all exhausted staring at our computers all day, our workshops and learning sessions are opportunities to bring the community together," he said.
As part of the event, Los Angeles-based Snap Inc. will host a workshop on augmented reality and how to create your own lens.
Lidia Medina, 28-year-old investor at VamosVentures, said she's looking forward to hosting office hours titled "Uncovering New Opportunities in Venture Capital," where she hopes to provide investors and founders with guidance for how to break into the space.
"I'm really excited for UTC and the potential to make the space a little bit less fragmented," Medina said.
Suma Wealth CEO Beatriz Acevedo is one of the conference's keynote speakers. Her "master class" is titled "How I Raised a $1 Million Pre-Seed Round."
"I'm excited to see peers in la lucha," she said referring to the Spanish phrase often used to describe the grind; "I'm hoping to inspire other founders starting out and hoping to be inspired by founders more ahead in their journey."
Participants said the George Floyd protests last summer sparked a year of introspection on the lack of representation at the top of many of the country's most successful companies.
"We've made inroads towards ensuring that underrepresented people have a seat at the table," Smith said. "However, we still have a long way to go to make the American Dream a reality for those not privileged with the information or capital."
VamosVentures investor Lidia Medina agrees that there's been a greater effort towards funding diverse founders and tech companies.
"At VamosVentures, which is a fund aimed at supporting diverse Latinx entrepreneurs, we doubled the amount raised over the last three years in the first three months of 2021, raising $25 million," said Medina. "It's not a coincidence, but rather has to do with the current culture."
Each day offers either a workshop or office hours aimed at giving young entrepreneurs and tech professionals practical steps for getting ahead. Tickets range from $25 for general admission to $100 for full access to panels and all workshops, office hours and networking sessions. Attendees can also get a $50 ticket for access to just panels and office hours.
From Your Site Articles
Related Articles Around the Web