latinx founders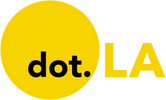 Get in the KNOW  
  on LA Startups & Tech  
X
latinx founders
Decerry Donato
As one of the most diverse cities in the world, Los Angeles is home to almost 5 million people who identify as Hispanic or Latinx. Yet, many feel they still lack representation in the city's tech space.
"I can safely say that last year's LA tech week hosted all of the events on the west side, and very few were focused on telling Latino and Latina entrepreneurial stories," said Valeria Martinez, investor at VamosVentures. "We wanted to change that this year."
The event, titled "The East Side Story –– Latino/a Founders and Funders in LA," was held at Los Angeles Cleantech Incubator (LACI) in the vibrant Arts District with participation from VamosVentures, LatinxVC, VCFamilia, Supply Change Capital, and LEEAF.
The event was centered around stories about the Latinx community told by its members. "Storytelling is the most powerful tool we have as human beings," said restaurateur Bricia Lopez. "We are all here because of the stories that were told to us and the stories that were read to us."
Lopez's father migrated to Guadalajara, Mexico because he heard a story about a better life on the other side of the border. While he didn't have the opportunity to see that "better life," Lopez wants to share his story with the world in the hopes of inspiring others to share their stories.
"I think for many generations, we were the gatekeepers holding us back from telling our own stories," Lopez said. "But we are now empowered to share our stories and when we talk about wanting to hear stories from us, it's because we want a mirror into the possibility of who we can become. To me that was how powerful a story is."
With over 400 RSVPs and a packed house that ranged from founders and investors to vendors and aspiring entrepreneurs, the event brought light to a community hungry for stories they can connect and relate to.
Fanny Grande, CEO of Avenida Entertainment Group, said that on-screen stories about the Latino community are very limited. This lack of representation inspired her to start her production company that aims to empower independent creators.
"The advances of technology, social media and the new generation being very vocal about how they want to be represented gives me hope that things are going to change," Grande said.
One way Avenida Entertainment Group champions its creators is by providing tech solutions to help fund and produce projects. At the event, Grande announced that her production company plans to launch an English-language streaming service for Latinos to provide visibility to these projects.
"A lot of our clients are so happy that not only did they get their projects made, they're going to be seen by the community who funded the project," she said.
Patty Rodriguez, co-founder of publishing company Lil' Libros, aims to give representation to the Latinx community by publishing bilingual children's books.
Rodriguez said that entrepreneurship was never a part of her vocabulary while growing up. She also had no experience in publishing before she started her business, but she believed that "we belong on these platforms." For her, the greatest moments are opening the doors for Latinx authors and seeing copies of their books at major bookstores.
"It's so beautiful to see your dreams come true and you're working every morning to see them," she said. "It's wonderful to see them at Target, Barnes & Nobles across the country."
After closing its first fund in December with $25 million in dry powder, VamosVentures, which bills itself as the first Latinx-owned venture fund to focus on Latinx and other diverse founders, decided it could stretch its ambitions.
Companies like Apple and Bank of America were knocking on the door, and VamosVentures decided it might as well capitalize on the increasing desire of corporate America to show they cared about diversity as well as a loosening of regulations that made it easier for banks to invest in venture funds.
"We had a good group of folks that didn't make the deadline," said Marcos Gonzalez, founder and managing partner of VamosVentures, who has previously been an angel investor and worked in private equity. "A couple new LPs showed up that were really motivated to do something in the DEI [diversity, equity, and inclusion] space and certainly the social justice space."
The fund plans to focus on health and wellness, future of work, consumer packaged goods and financial technology startups.
With the additional checks – which also come from Twitter, the Ford Foundation and the global alternative asset firm TPG, VamosVenture announced this week it has doubled its fund to $50 million. The new investors join PayPal, which signed on last year.
Rather than back more startups, the additional capital will mostly be used to write bigger checks of between $250,000 and $1 million.
"We will be able to take larger ownership positions," Gonzalez said, adding that he will also be able to hire more staff.
Just 2% of VC investment partners in L.A. identify as African American or Latino, according to PledgeLA. Nationally, a 2018 Deloitte study found 80% of investment partners at U.S. venture firms were white and only 3% were Black and 3% Latino.
Gonzalez said he is pleased to see companies like Apple recognizing the value of diversity and promoting more non-white managers.
"When I started this five years ago, there weren't that many. Now you run into one every week," he said. "There's been a lot more momentum around diversity."